The Future of Pedals
Jaw dropping effects combined with powerful amp modeling, the G6 gives you more sonic possibilities than ever before.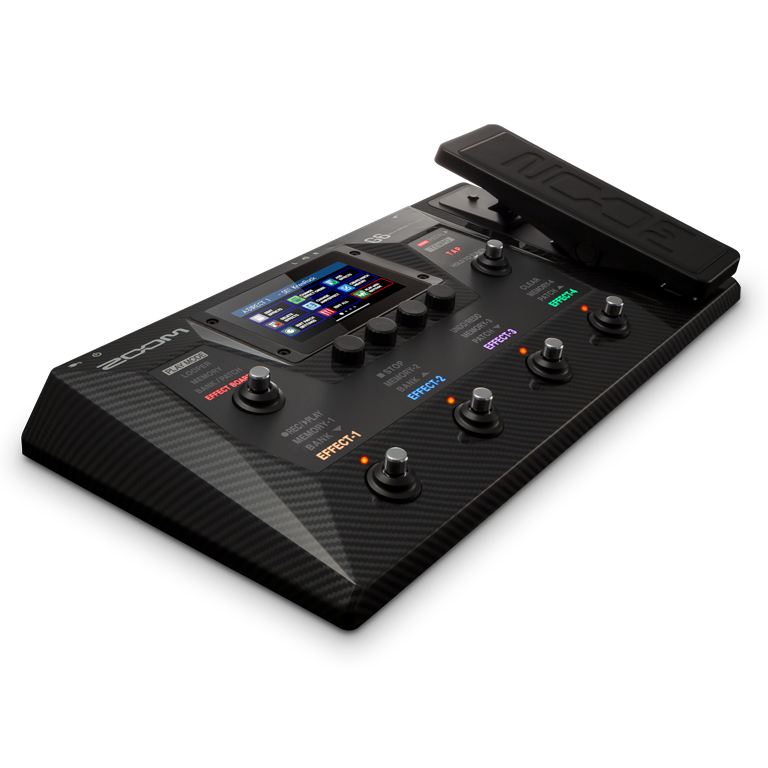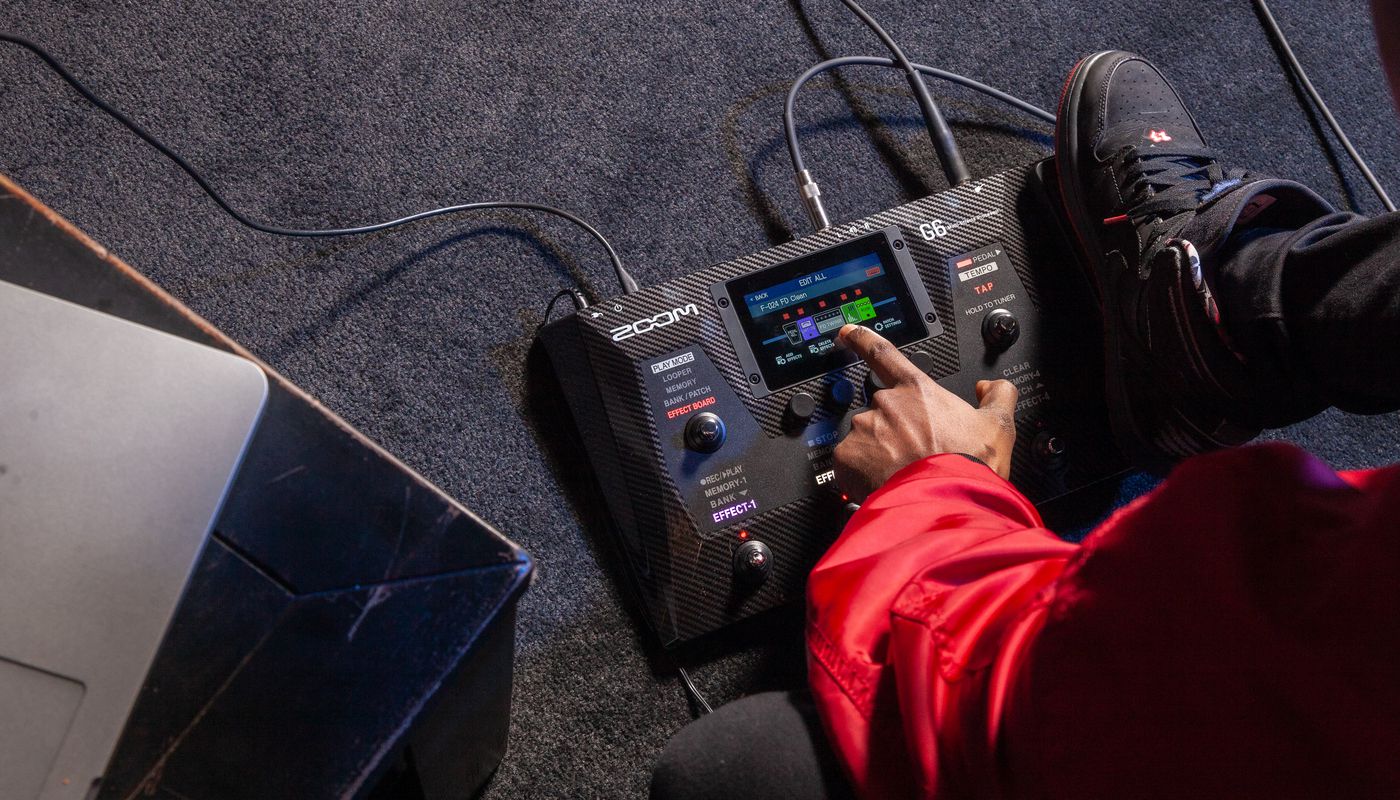 Drag and Drop
Your sounds may be complex but building them shouldn't be. With easy-to-use application driven technology, the G6's 4.3-inch color touchscreen lets you drag, drop and swipe your way to new sounds.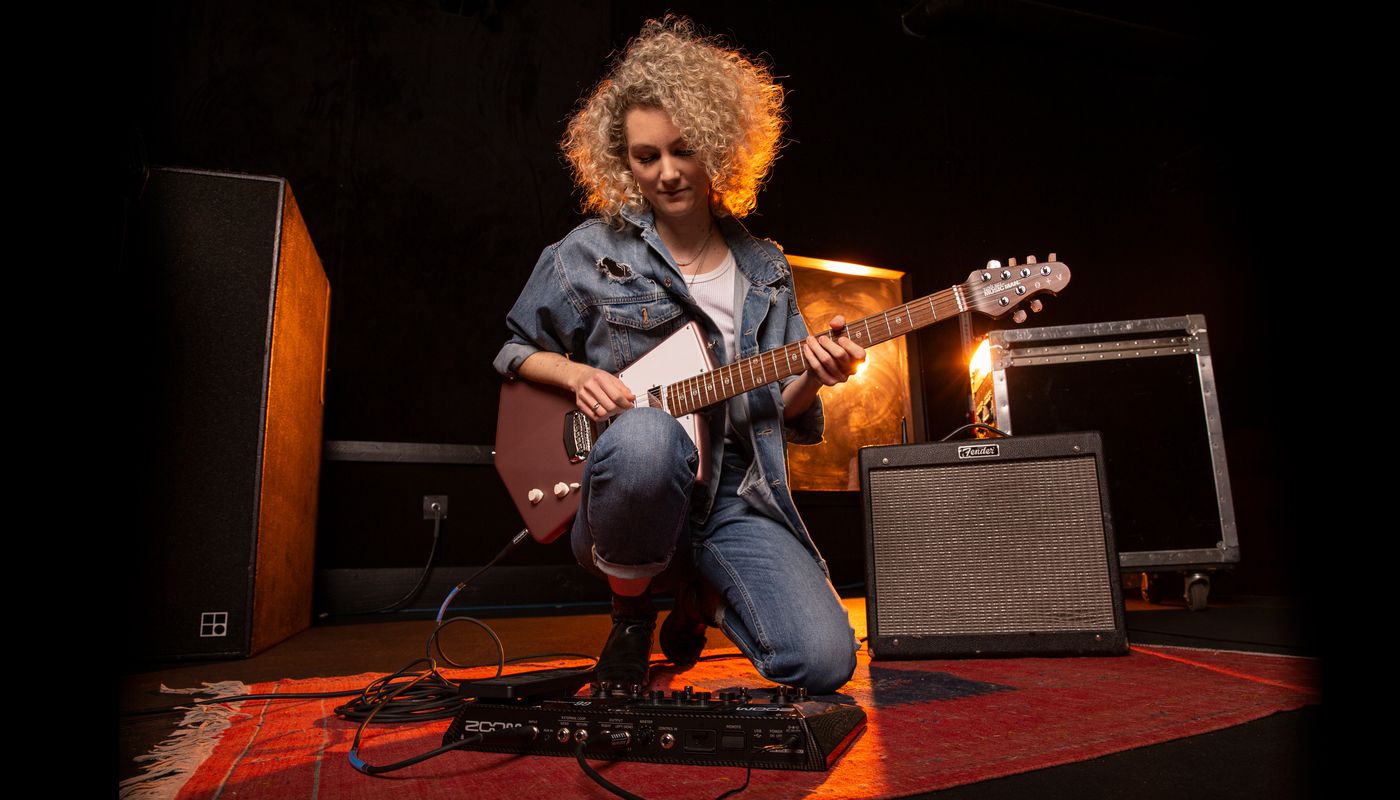 Amps + Cabs
All the best amps in amp history are in here (and a few new ones, too), along with 70 pre-loaded, precisely recorded impulse responses (IR) and room to add more than 100 of your own.

Devon Eisenbarger | Guitarist | Katy Perry, Zayn, Chainsmokers, CeeLo Green

Hear It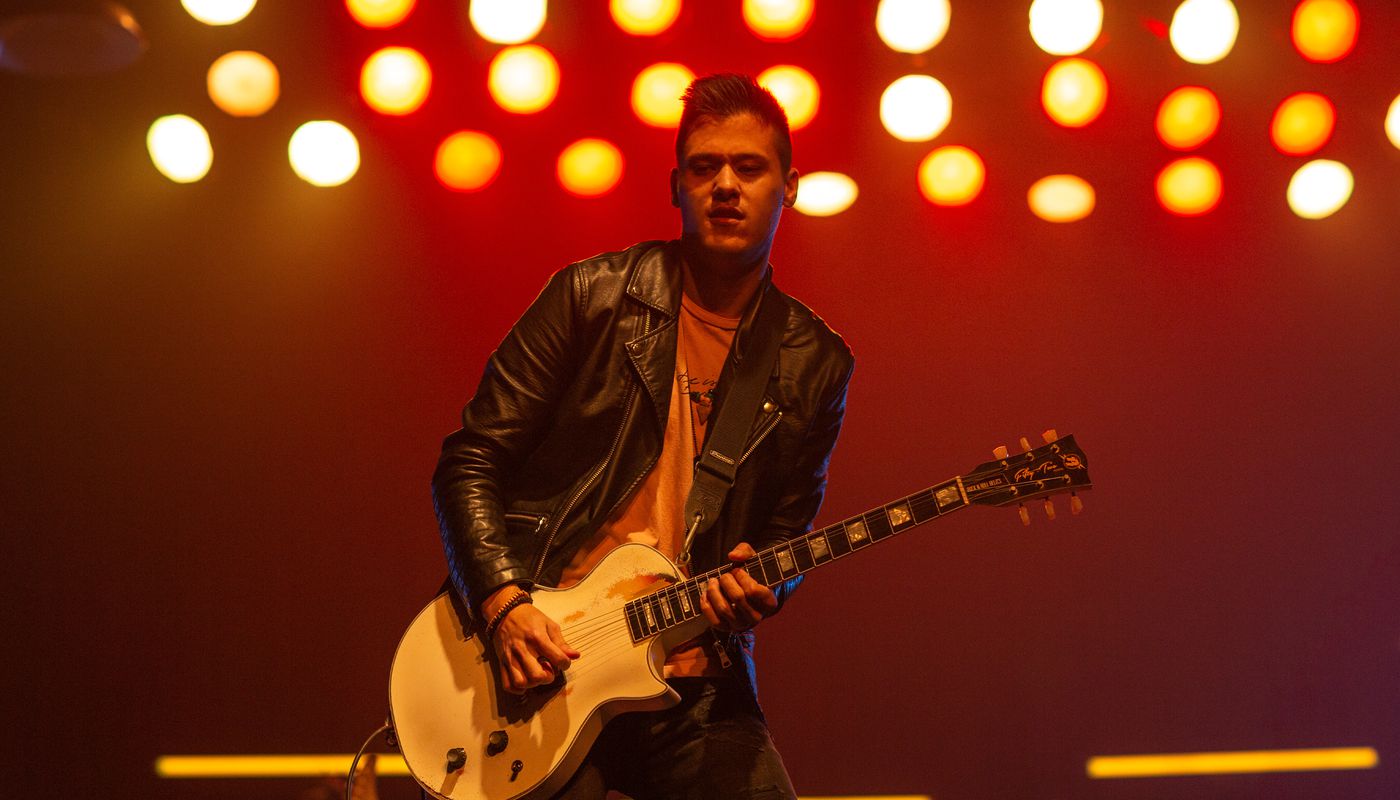 The Right Sound
The G6 also delivers the ultimate collection of Zoom's legendary guitar effects and tones, including brand new Distortion and Modulation effects.




Jacob Scibbie | Guitarist | Abstract Feedback



Hear It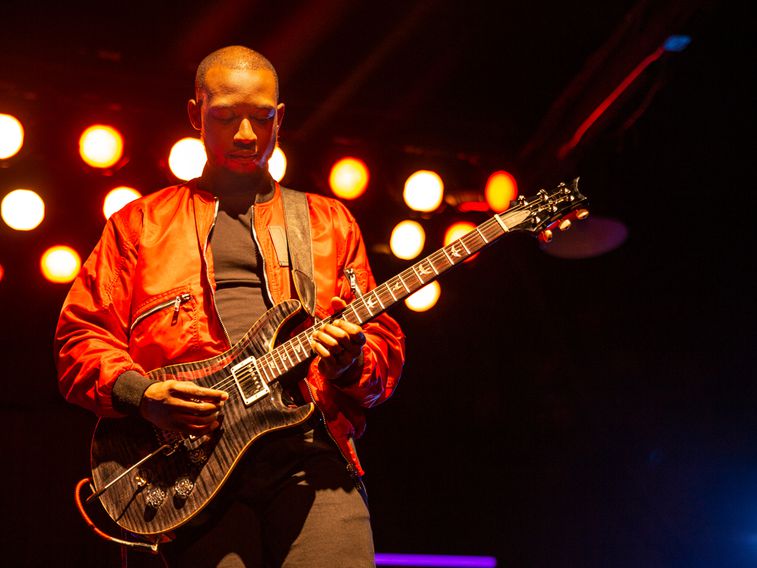 Plan Ahead
The G6 has room for 240 patches, including 100 presets so you can build patches for each song in your repertoire and easily cycle through your setlist. Create patches of up to seven effects.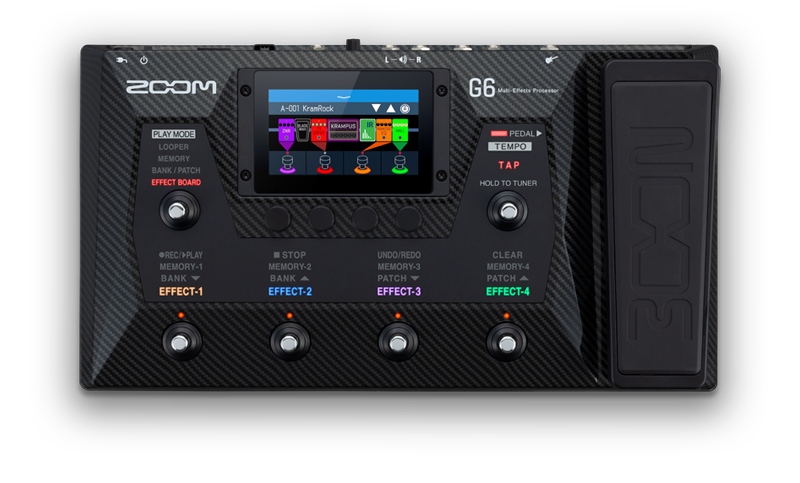 Left: Chris Payton | Guitarist | Robin Thicke, Nick Jonas, Tori Kelly, Katy Perry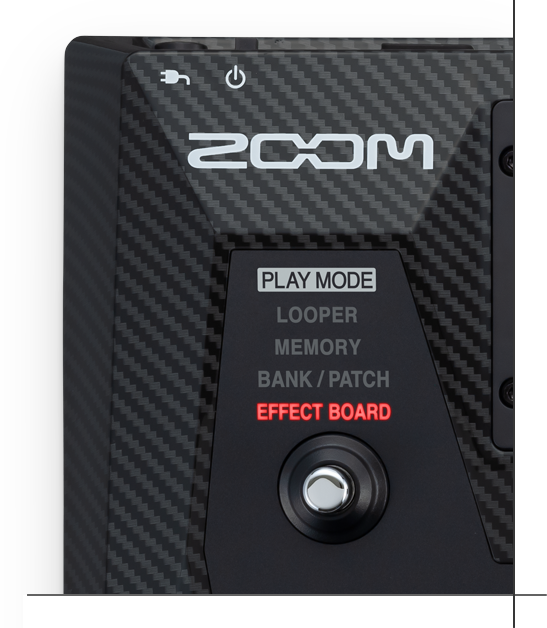 Play Modes
The four Play Modes on the G6 will change the touchscreen and footswitch layout to give you quick access to the controls you need.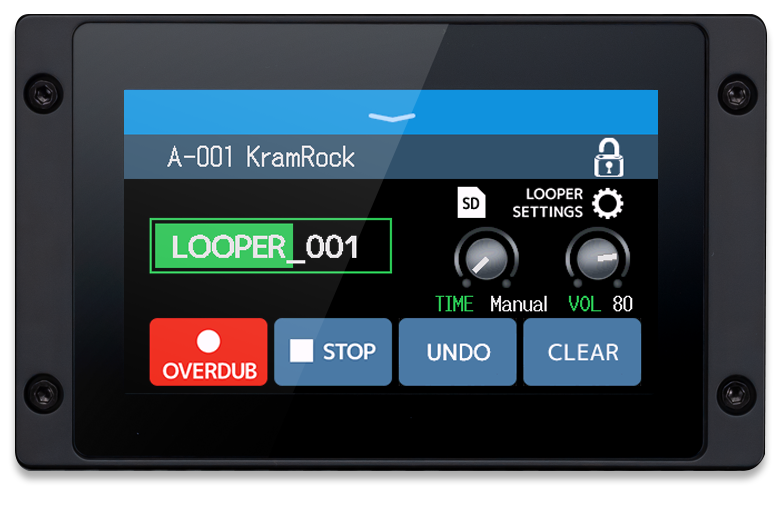 Looper
Use the Looper to add layers to your sound. Create loops up to 2 hours using an SD/SDXC card.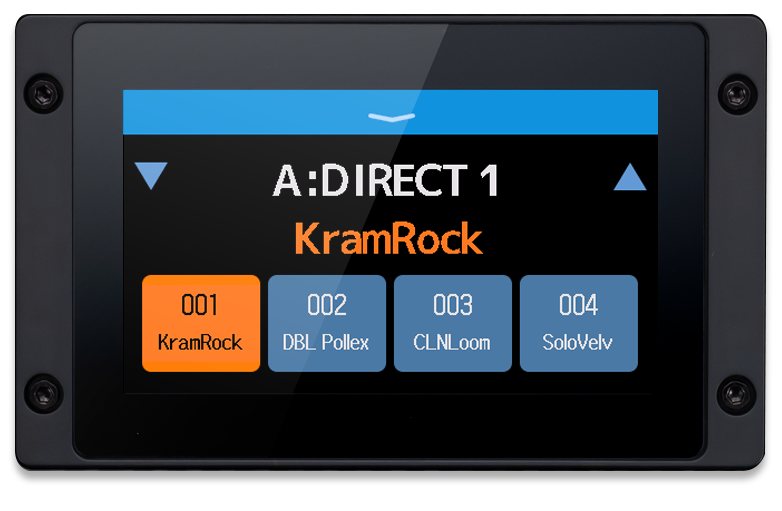 Memory
Ideal for organizing your patches for performances, the Memory Mode allows the foot switches to activate one of the 4 patches in each bank.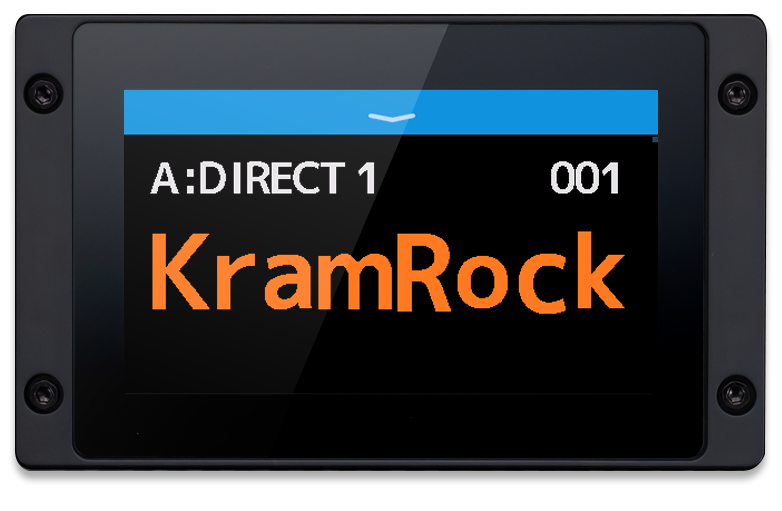 Bank/Patch
This mode lets you scroll up and down through your Banks and Patches by clicking the corresponding foot switch.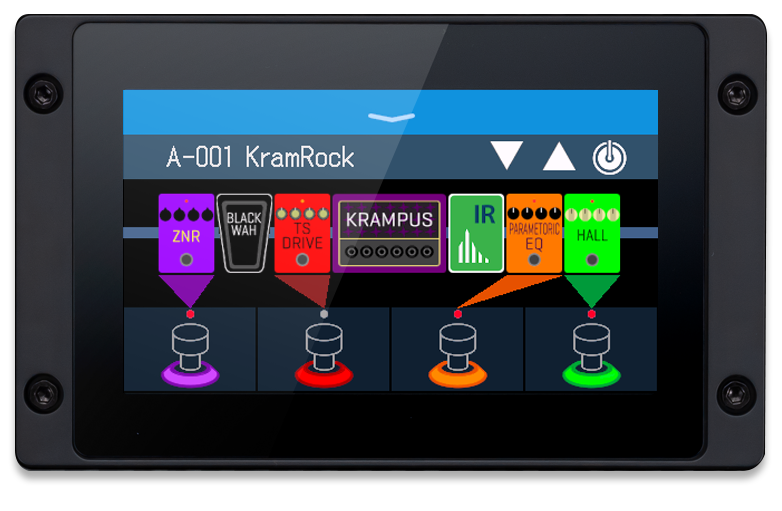 Effect Board
This mode provides a visual representation of your pedal chain. By clicking the assigned foot switch, you can turn on or off an effect in your patch.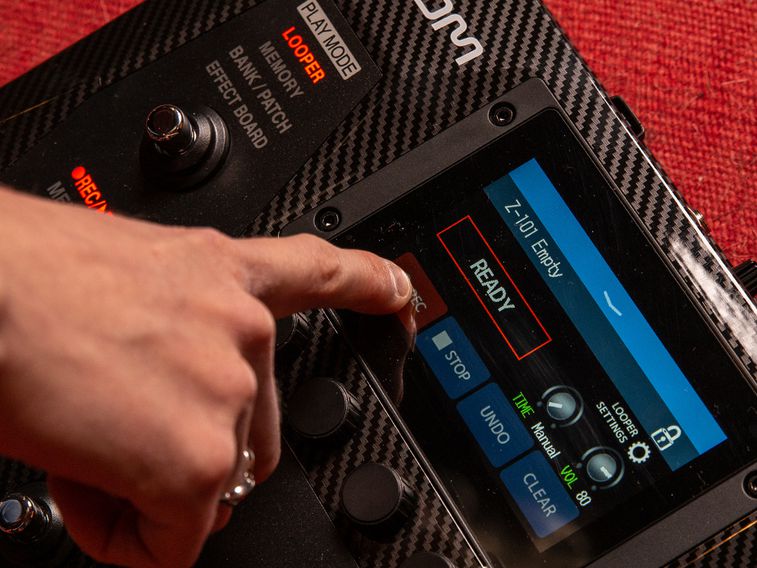 Infinite Looping
The G6 can create multiple loops up to 2 hours each in length with an SD/SDXC card.* Create, store and recall up to 256 loop files.
*45-second looper without SD card.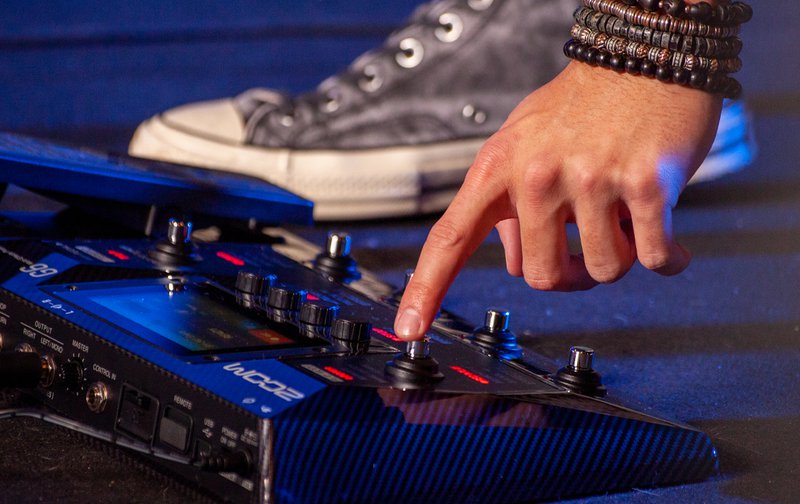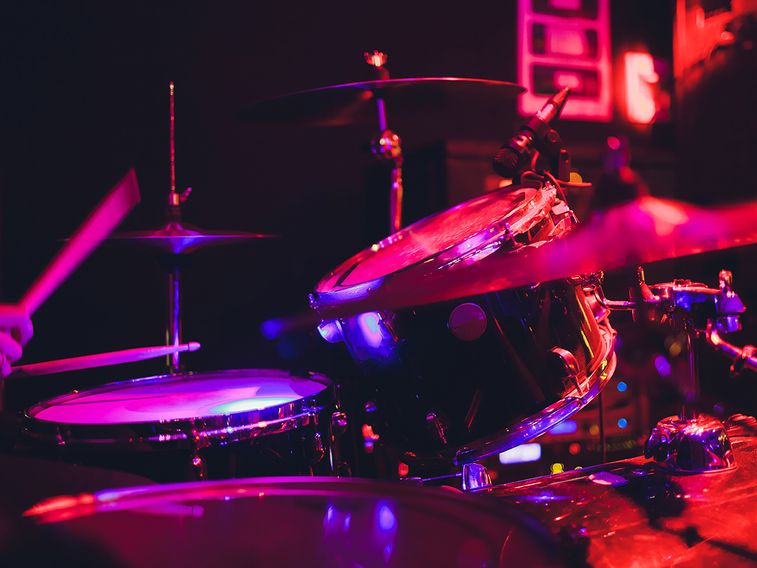 Groove & Go
Choose your groove from the 68 onboard rhythm patterns, styles and time signatures.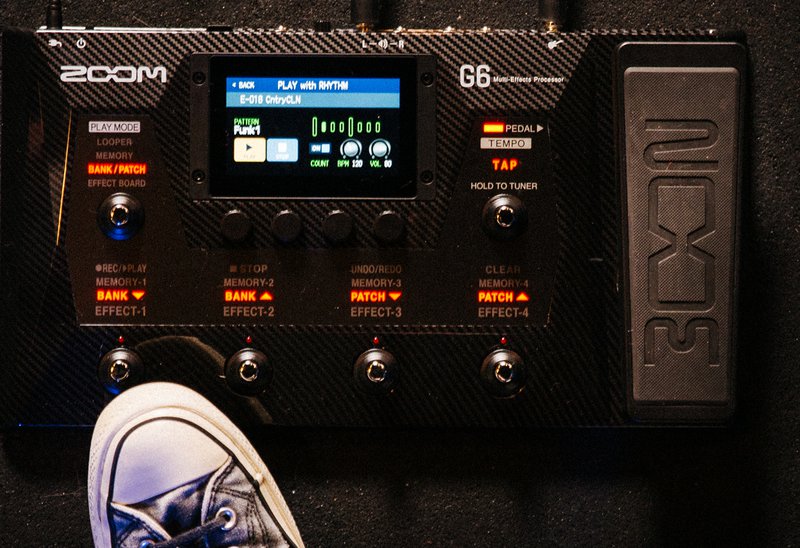 Take it With You
Portable, versatile, and packed with tonal possibilities, the G6 is perfect for guitar players on the move.

Ricardo Ramos | Guitarist | H.E.R.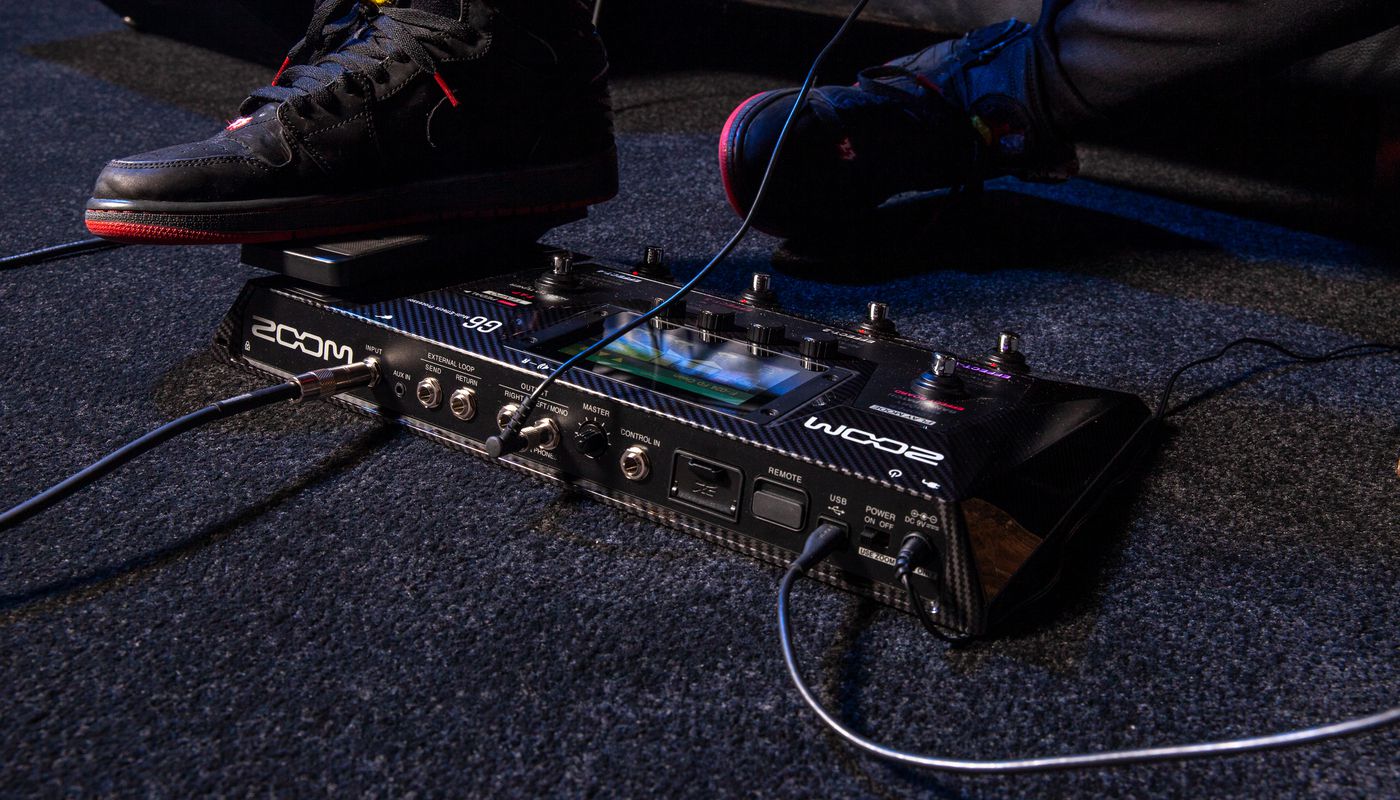 Connectivity
The G6 has a mono input, stereo outputs with volume control, a mono fx loop, aux in, control in and headphone out.

Using the USB port, the G6 also functions as a 2in/2out audio interface for Mac and PC.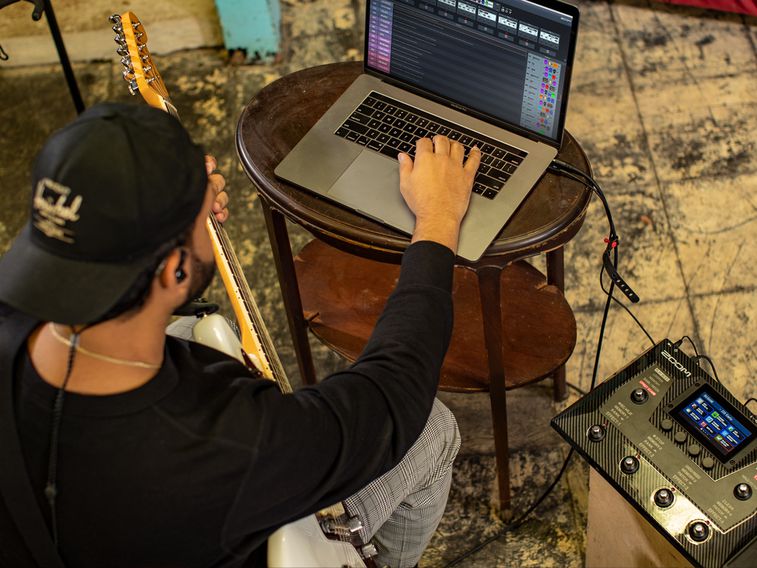 Guitar Lab Software
With a USB connection, Guitar Lab software allows you to browse and upload/download an endless assortment of amps, effects and artists patches.
Guitar Lab is available for both PC and Mac. Download ZOOM Guitar Lab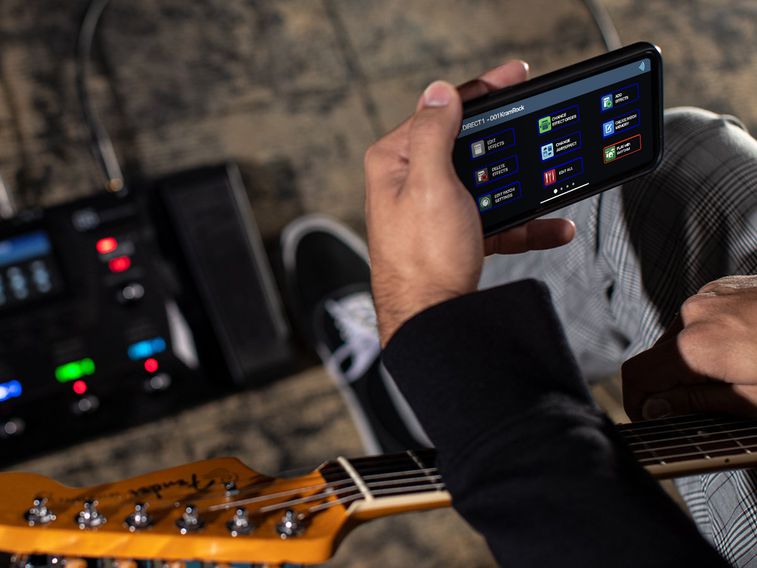 Handy Guitar Lab App
Connect the G6 directly to the Handy Guitar Lab app via Bluetooth. Using the optional BTA-1 adaptor wirelessly connect your phone as a secondary interface for your G6.
*On devices with a 4-inch screen, App isn't displayed properly.
Krampus
Combines the brightness of an 80's British amp, with the solid low range of a modern high gain amp.
Redloom
Merges the simple tone of early guitar amps with the rich overtones of a 60's tube amp, perfect for rhythm guitar.
Velvet
Provides a smooth character that balances the dynamic response between the wound and plain strings, enabling you to play both lead and rhythm without switching amp channels.
Muddy
Delivers a vintage amp sound perfect for gritty Blues.
7 Heaven
Combines a very tight low end with expanded dynamic response, perfect for 7 and 8 string guitars.
Pollex
With extreme drop-tuning, this amp is designed for slap-playing or the heavy-metal sound of Djent.



RETURN TO PREVIOUS PANEL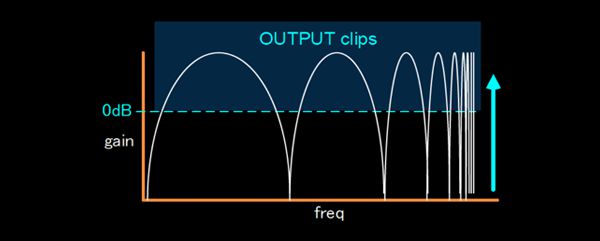 Razor Drive
Razor Drive uses comb filtering to control the sound saturation by boosting the filter and therefore distortion, at each frequency point of resonance. This processing creates a new distortion never before heard.
LISTEN UP!
Razor Drive Samples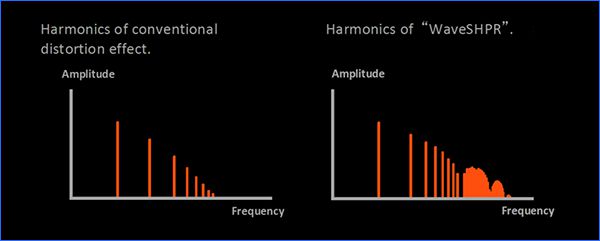 Wave Shaper
Wave Shaper applies a new original algorithm to shape the waveform and create a unique sound extremely rich in harmonics.
LISTEN UP!
Wave Shaper Samples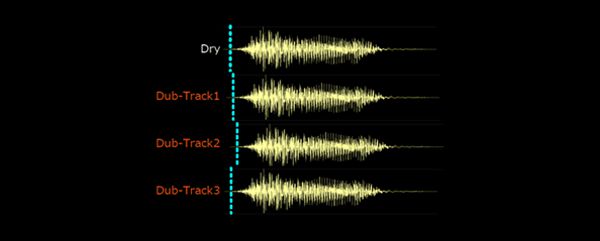 PolyShift
PolyShift adds subtle sound variances over a two-octave range to deliver a modern pitch shifting effect.

Geminos
Geminos is a real-time doubling effect that adds thickness and width by triple overdubbing the original dry signal. This reproduces a random organic texture when playing chords and powerful sustain for solos.
LISTEN UP!
PolyShift Samples



Geminos Samples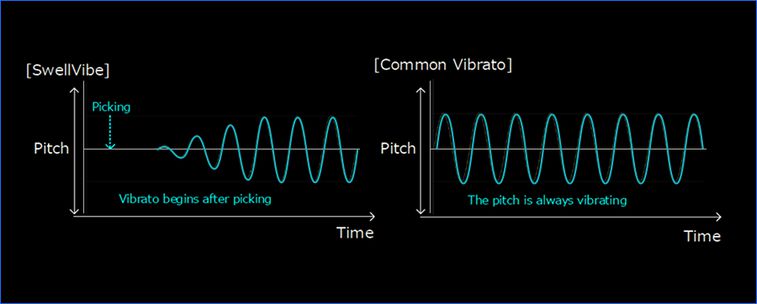 SwellVibe
SwellVibe, unlike any standard vibrato that starts modulating the signal from the start, applies pitch modulation with a time lag affecting only the sustain of your sound. It inspires unconventional ways for playing ambient pads.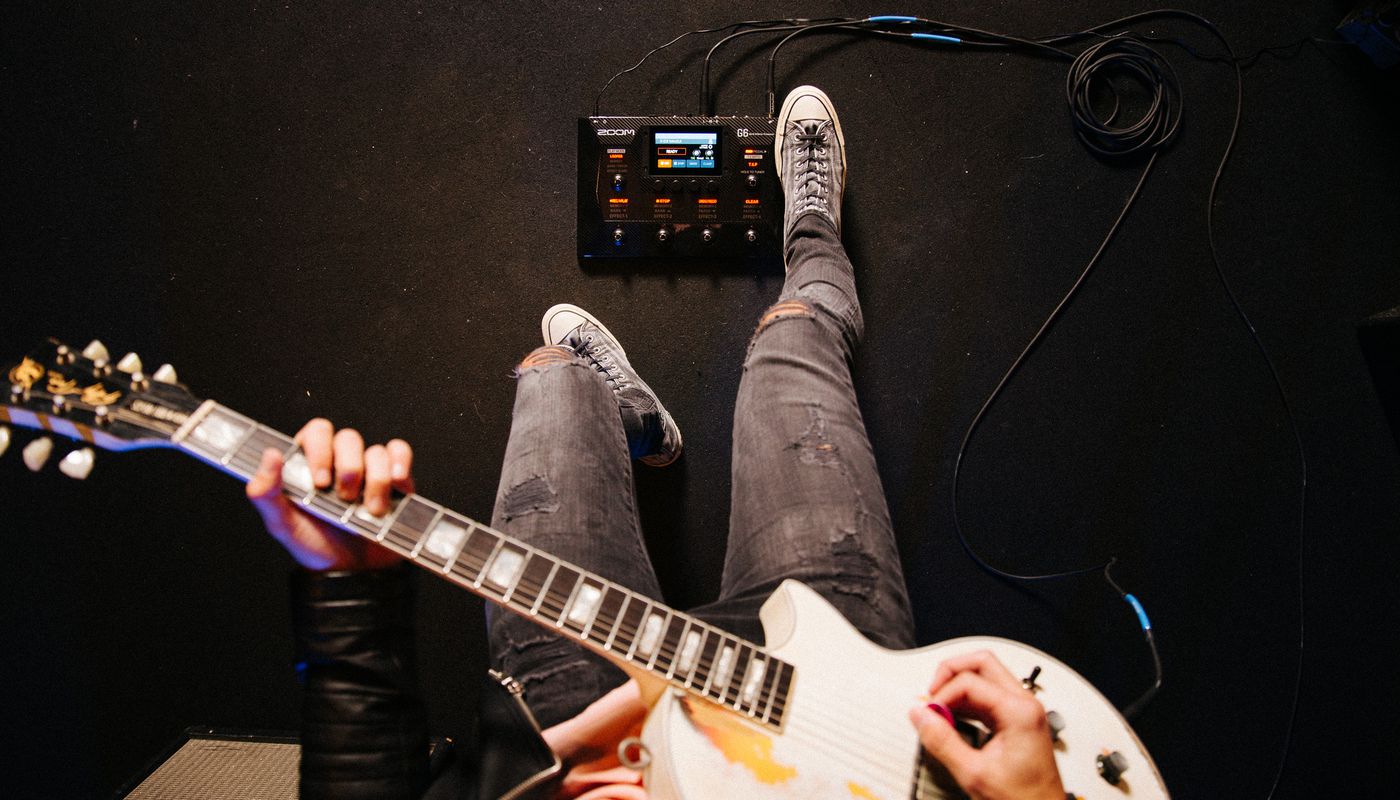 30 Years Of Engineering Know-How in One Pedal
What's In The Box

Here's what comes included with the G6:
G6 Multi-Effects Processor
Zoom AD-16 AC Adapter
Quick Guide


Optional Accessories:
FP02M Expression Pedal
BTA-1 Bluetooth Adapter
CBA-96 Creator Bag