Overview
Whether you're a musician, gamer or podcaster, livestreaming is a great way to directly interact with your audience in real-time. Getting into livestreaming is now easier than ever, but having the right video and audio gear will help your content stand out from the rest. To accomplish this, you'll need to do some prep work. In this blog post, we'll go over how to set up a livestream and recommend gear that will help you bring your broadcast to life.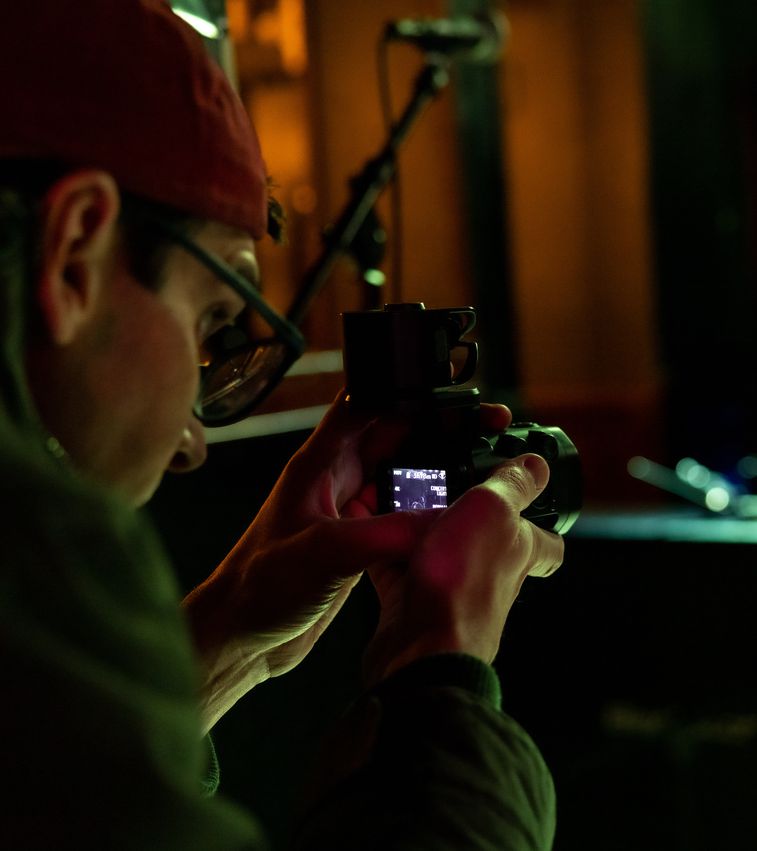 What You Need
To Livestream

Investing in a basic streaming setup can vastly improve your quality and processing speed, which can improve the viewing experience for your fans. Whether you're hosting a round-table discussion or working solo, for a high-quality livestream, we recommend that you use a camera, a microphone, an audio interface and an encoder. Let's go over some of our favorite options.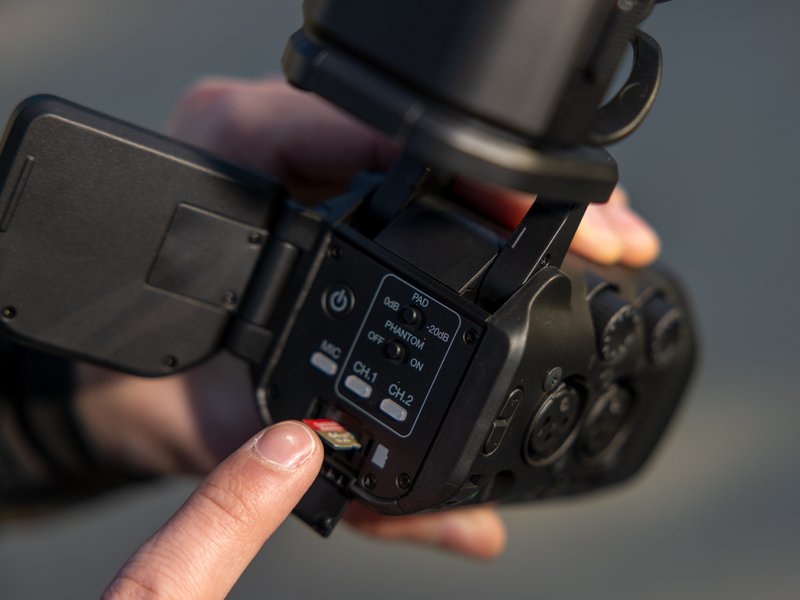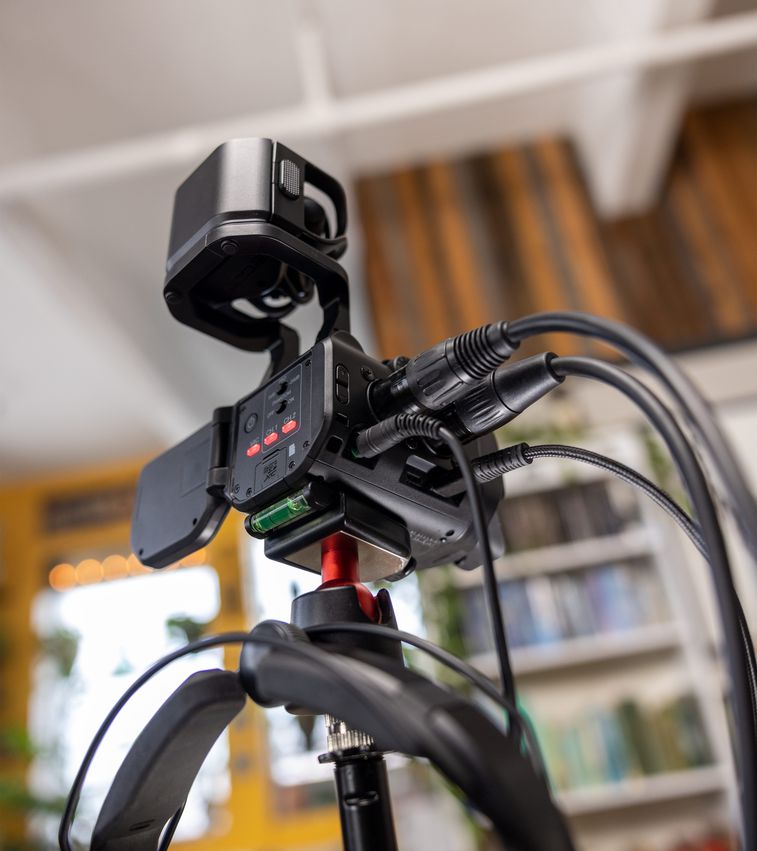 Camera and Microphone
A dedicated camera for streaming offers professional-quality video, leaving a memorable impression on viewers.
Zoom handy video recorders like the Q8n-4k and Q2N-4K work well for any type of streaming, whether you're at a desk or recording on the go. Both options are compact 4K cameras, while the Q8n-4K includes a four-track audio recorder. You'll get clear, detailed audio and video in a package that's not much bigger than your phone.

For even more control over your sound, you should also use a standalone microphone in your setup. While a camera mic works in many situations, an external mic isolates your voice and keeps out most ambient noise or chatter, making it great for commentary or interviews. The Zoom ZDM-1 Podcast Mic Pack, featuring a large-diaphragm dynamic mic and full-range headphones, is tailor-made for digital creators, delivering top-notch vocals for livestreams of any genre, from virtual concerts to gaming sessions. Alternatively, handheld recorders like the Zoom H5, H6 Black and H8 have built-in mics and connect to your computer via USB, making them super easy to install and use.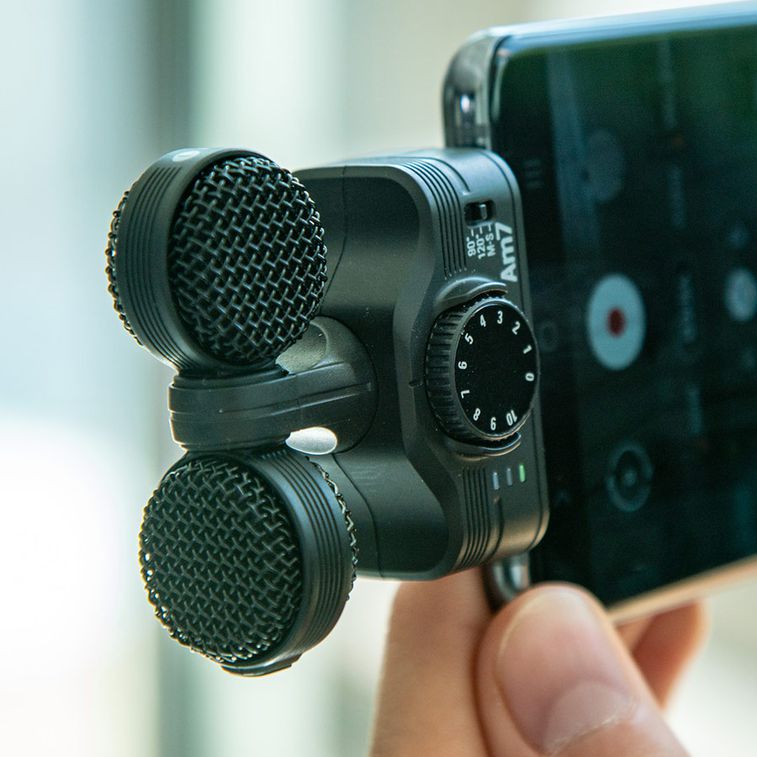 Smart Phone Microphones
Finally, if you do need to use your phone for a last-minute stream, the Zoom Am7 for Android and the iQ7 for iPhone, significantly level up your phone's recording quality and clarity. These compact stereo mic capsules use the same designs found on Zoom recorders, so they work well for streaming concerts, live performances and more.


Ericka Guitron | Singer
Audio Interface
When using external microphones, you'll need an audio interface or mixer to relay the audio signal to your computer. Audio interfaces are especially useful for streams with guests or co-hosts since you can balance everyone's individual volumes for a more clear and even audio signal.
Ideal for solo streamers or two-person podcasts and streams, the AMS-Series are standalone audio interfaces that offer audio inputs with hardware controls giving you essential controls at your finger tips. It makes routing audio, creating a loopback and controlling audio levels easy. Choose which model works best for you, whether you need 1 input (AMS-22), 2 inputs (AMS-24) or 4 inputs (AMS-44).
Additionally, the LiveTrak L8 mixer and PodTrak P8 recorder have several mic inputs and built-in audio editing software, making them good options for streams with three or more people.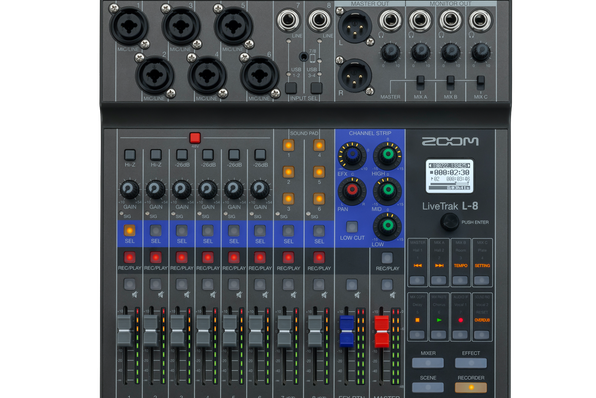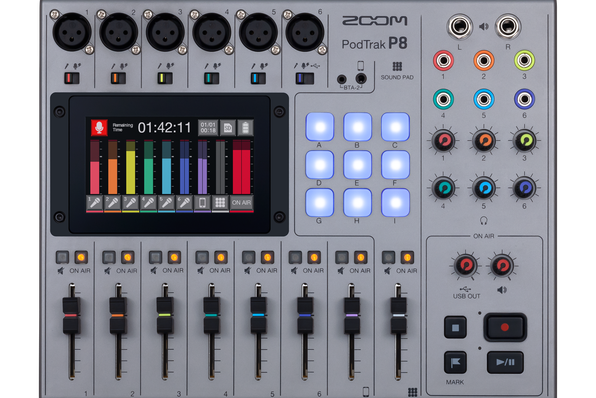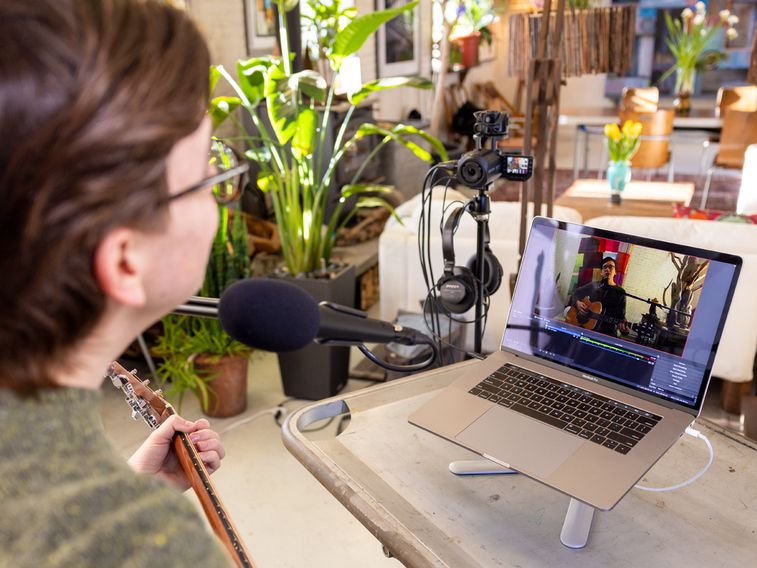 Streaming Encoder
HD livestreams require a lot of bandwidth, and the last thing you want is a lagging signal. A streaming encoder solves this issue by compressing your audio and video into a size that's more manageable for your computer.
Streaming encoders typically come in two forms: software that lives on your computer or hardware that connects to your computer. The most popular streaming software like OBS Studio, Restream and Wirecast include built-in streaming encoders plus helpful editing tools for graphics, chat capabilities and more. Software is the quickest, easiest and most common encoder option for online streaming, so it will probably work for you as well.
Hardware encoders have high processing power, making them better for more large-scale streams (a news broadcast, for example), but they're not as technologically flexible as streaming software. Regardless of which one you choose, encoders offer the control and production capabilities needed for professional and multi-cam streaming.
Setting Up Your Gear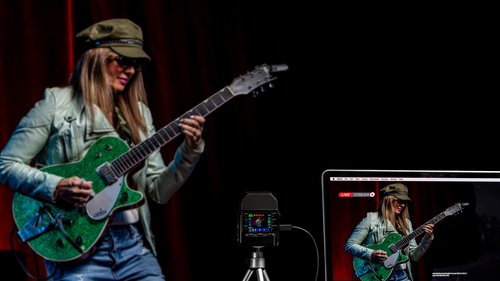 You have your gear sitting in front of you; now it's time to put it all together.
Set up your camera either at eye level or at a slight downward angle (from the top of your computer monitor, for instance). Upward angles tend to be unflattering, so use a tripod to raise your camera's height if your desk is too low.
If your camera has a USB port, plug it straight into your computer. If it only has an HDMI port, you'll need to use a capture card.
Place your mic so that it picks up your voice but isn't directly in front of your face since you're going to be on camera.
Plug your mic into your audio interface and connect your interface to your computer via USB.
Boot up your streaming software of choice.
Streaming software compiles audio and video sources into an overlay and broadcasts that to your platform of choice, so you'll need to select the audio and video sources you want to use. Find and select them as your sources within the list of available audio and video inputs. Once you see and hear yourself on the overlay, you can fine-tune your camera and mic's image, and gain settings to your preference.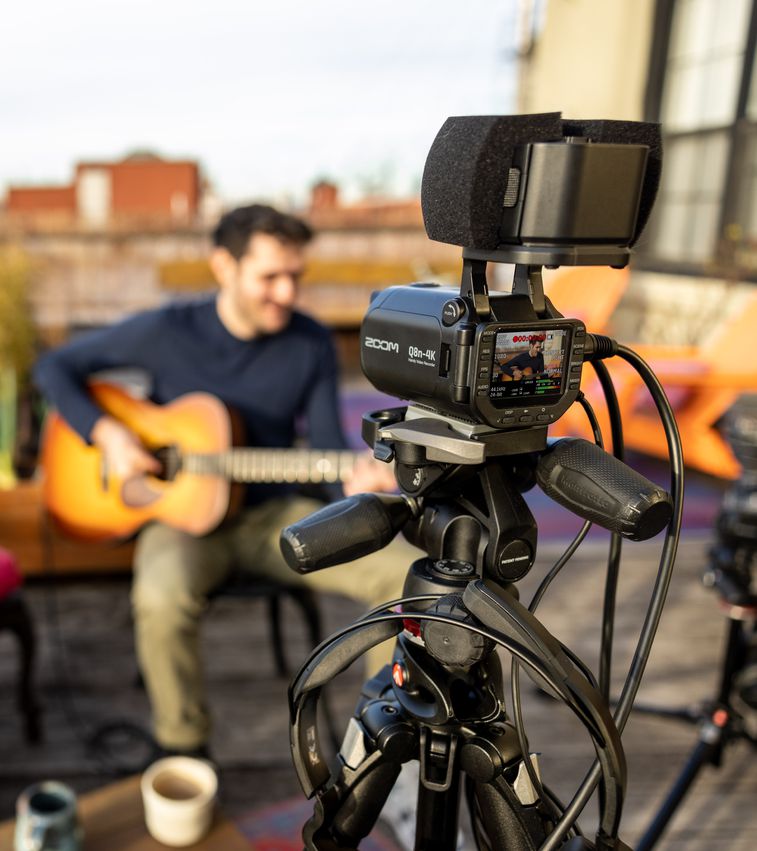 Picking a Streaming Platform
Once you have your streaming gear set up, it's time to pick your broadcasting destination. Figuring out which one is right for you depends on a few factors:
What technical requirements do you need? YouTube and Twitch, for instance, are great for scheduled, high-production streams, while Facebook and Instagram work well for just logging in and going live quickly.
What type of content do you want to stream? For example, Twitch hosts a lot of gaming streams, while YouTube and Facebook have large lifestyle streaming communities.
Where do you want to grow your audience? Do you have existing followings from other content that could carry over to live streams (e.g. you have a popular YouTube channel or Facebook page)?
Which platform do your favorite streamers use?

Note: Some streaming software supports multistreaming, which allows you to simultaneously broadcast to multiple sites and extend your audience reach. Multistreaming is great if you want to, say, expand your content to YouTube but still want to stay active on Twitch. Instead of doubling your schedule with two separate streams, you can broadcast to both sites at the same time. If you strive to expand your audience reach further than ever, then multistreaming is the best way to make that happen.
These gear recommendations and tips will help you create professional-looking streams and build a promising online career. For more tips on streaming, recording and more, check out our blog.