Picture Perfect Sound.
In One Take.
The M3 MicTrak gives filmmakers the ability to elevate their content with pristine audio. This on-camera stereo microphone / recorder captures every sonic nuance with 32-bit float recording.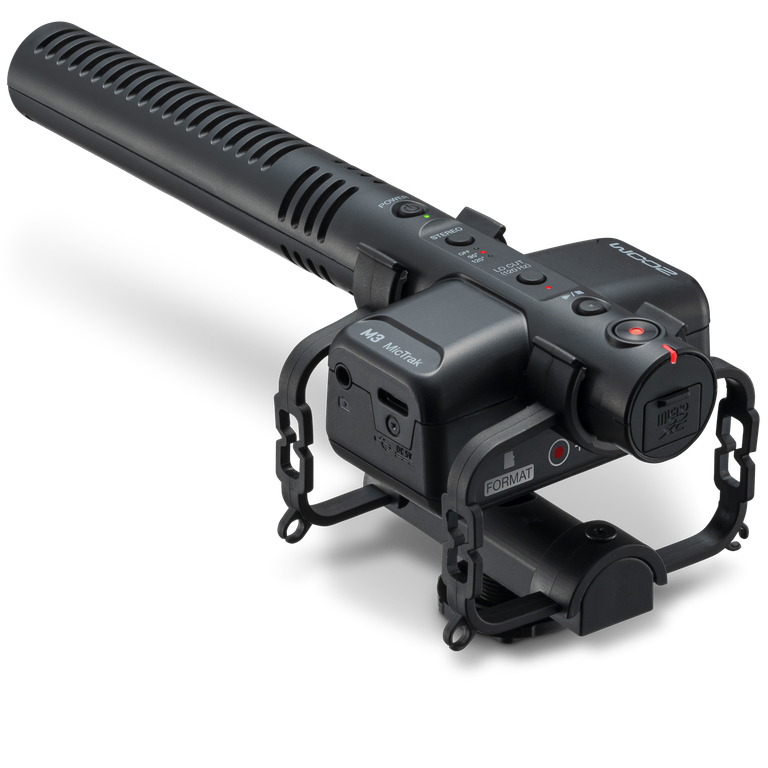 32-Bit Float Recording
The M3 captures clip-free audio, every time. With 32-bit float recording, there's no need to set gain. Whether it's dialogue, sound effects or outdoor ambience, you'll always get the perfect take.
Learn more about 32-bit float technology here.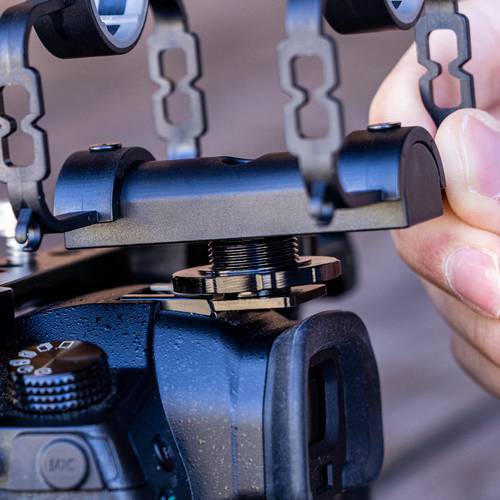 Run-And-Gun Ready
Quickly shift from scene to scene with the M3 attached to the camera of your choice. Its specially designed shock mount keeps your setup lightweight and ensures minimal handling noise.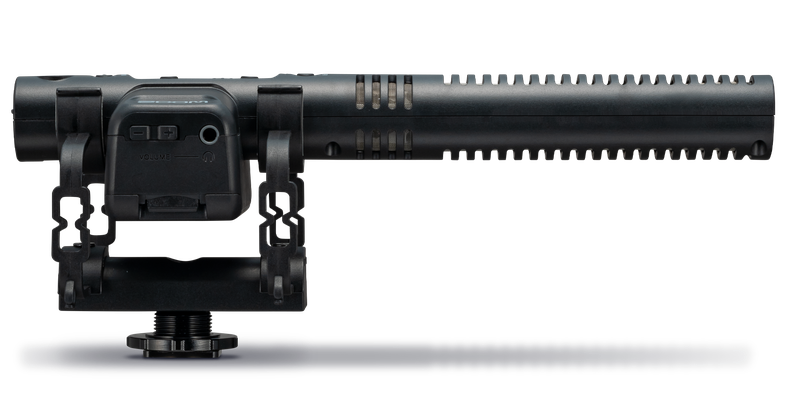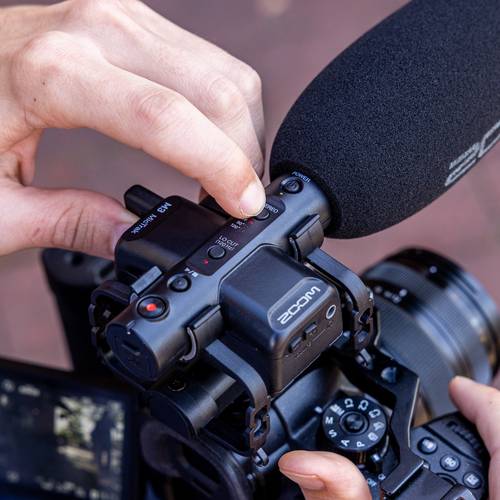 Stereo & Mono Modes
Easily switch between mono and stereo modes. Mono mode is optimal for capturing dialogue. 90º gives an accurate, transparent stereo capture. 120º provides a generous stereo capture ideal for ambience or sound effects.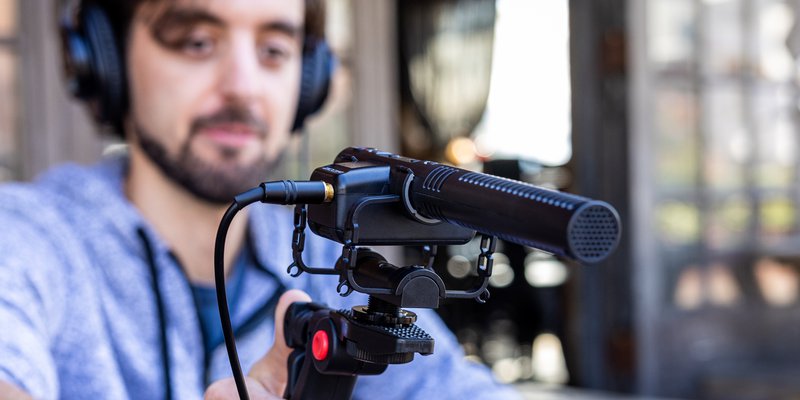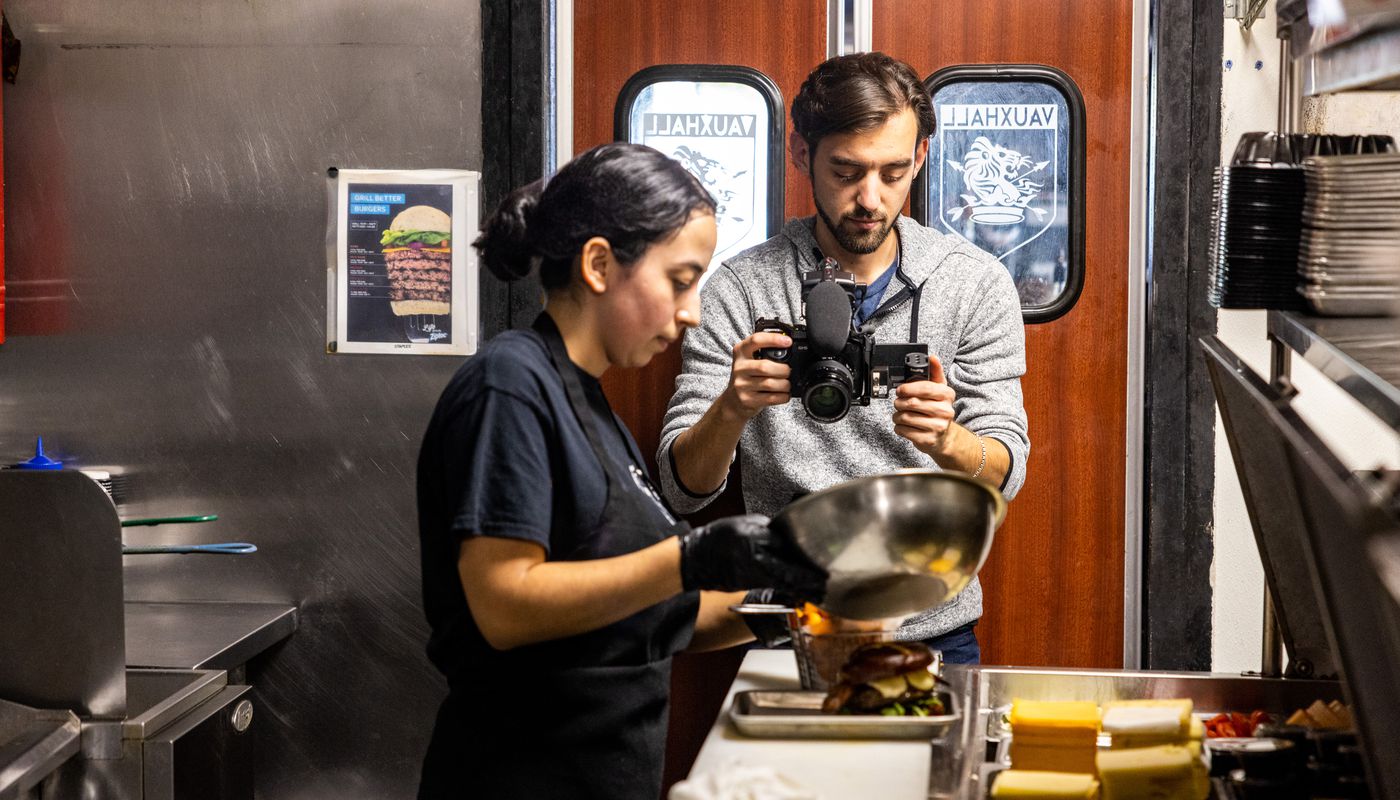 More Flexibility In Post
The M3 always saves a backup Mid-Side RAW file, giving you the flexibility to adjust the stereo width of your recording in post.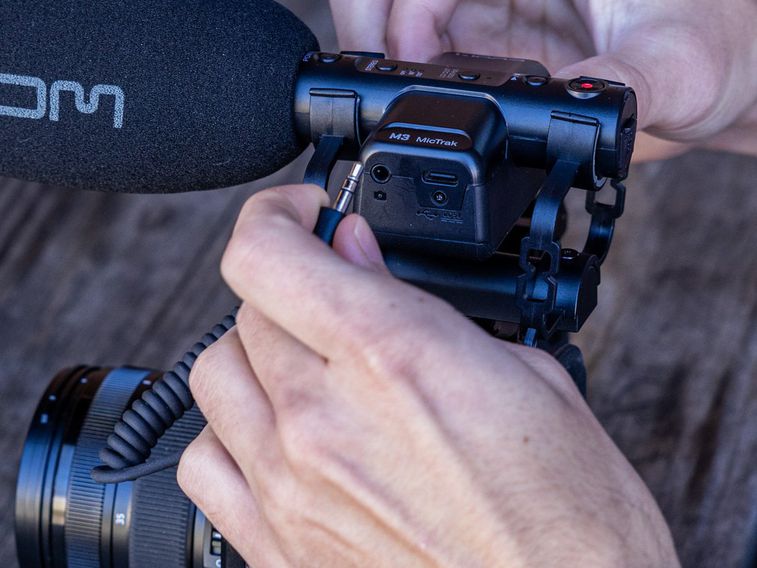 Backup Your Recording
Use the M3's 3.5mm stereo output to connect to your camera and record a backup. This is especially helpful when syncing your audio to video.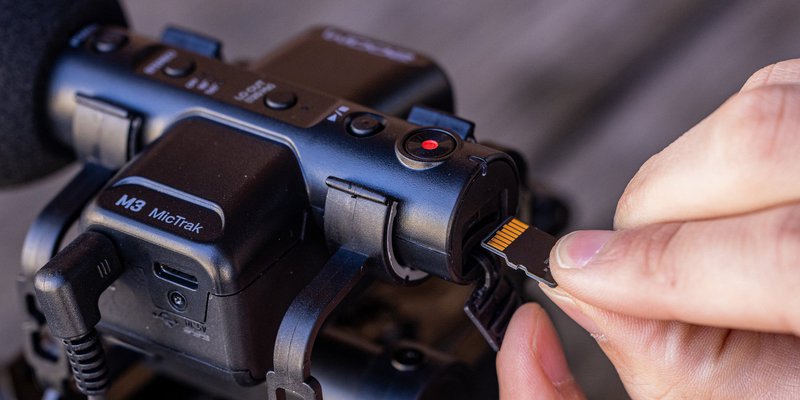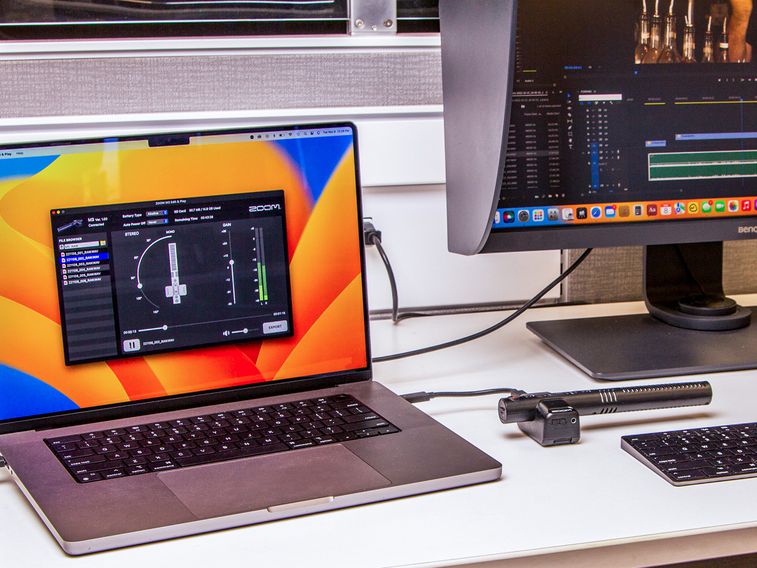 Streamlining Post Production
With the M3 Edit and Play software, you can adjust the stereo width of your recording and normalize your files to prepare them for syncing and editing.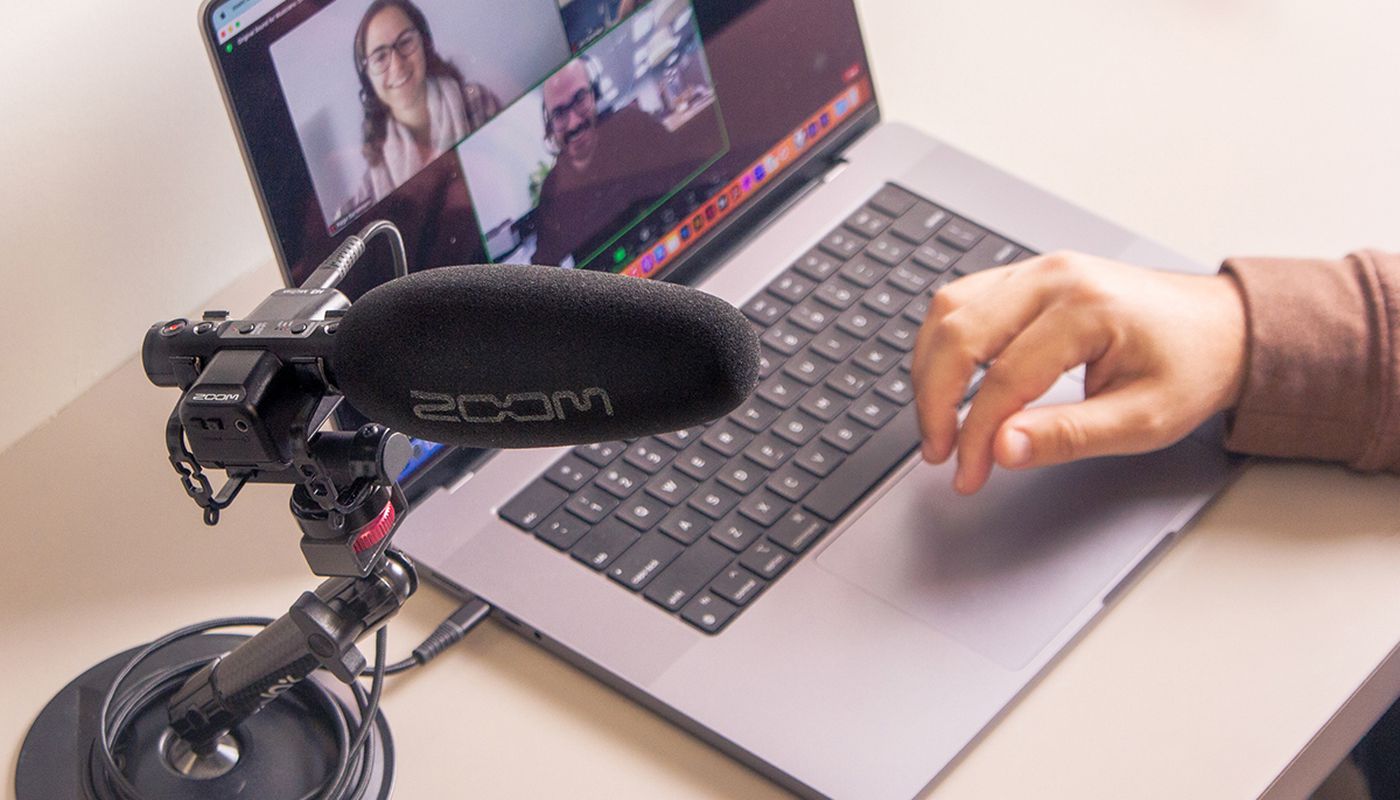 USB Microphone
Connect the USB-C port to a PC, Mac, iOS, or Android device to use the M3 as a USB mic for streaming or recording.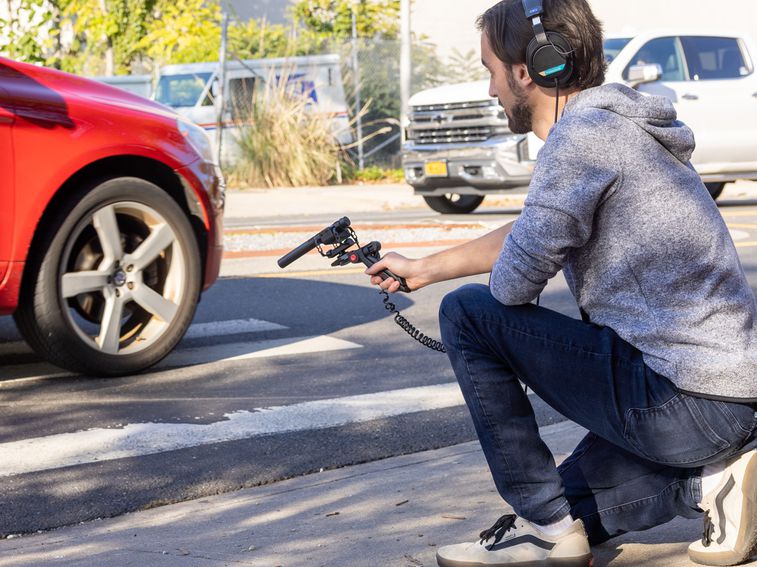 Monitor & Playback
Use the 3.5mm headphone output to monitor your recording.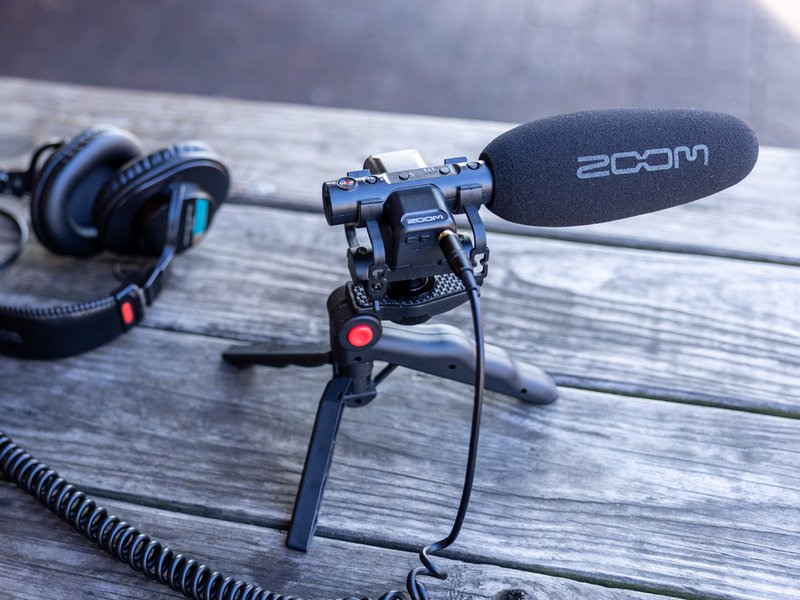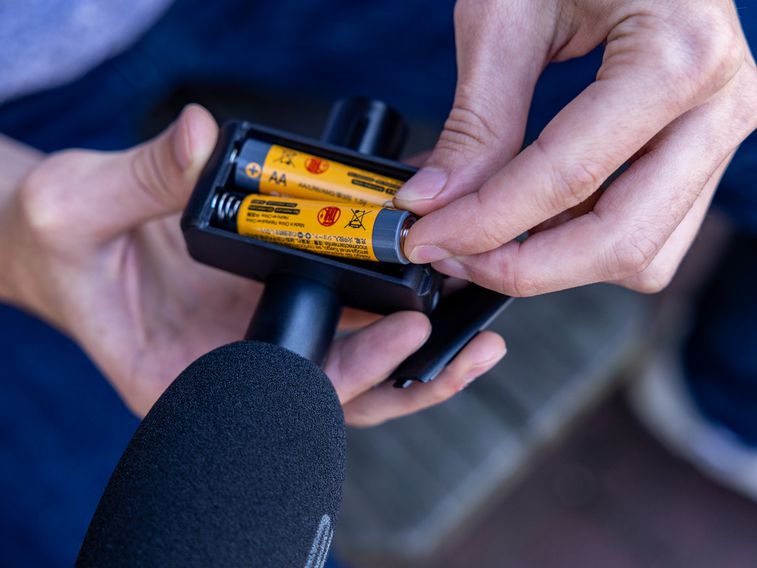 For All-Day Shoots
With SDXC card support up to 1TB and 12-hour AA battery life, the M3 can keep your sound powered during long production days.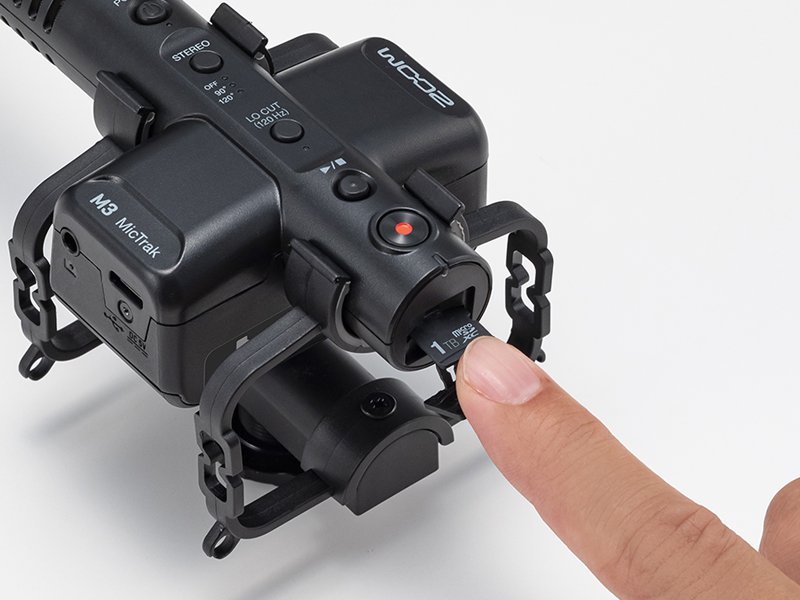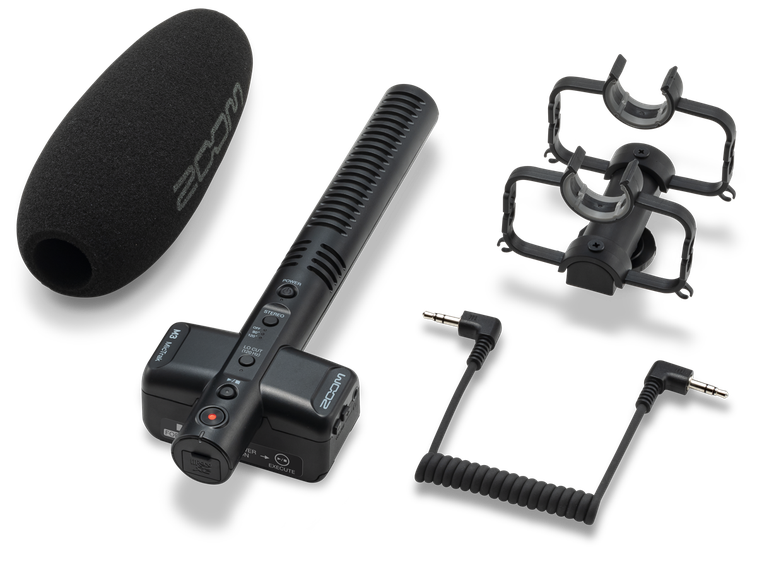 What's In The Box
M3 MicTrak Package Includes
M3 MicTrak
Shock Mount
Windscreen
Stereo Mini Cable for DSLR
Quick Tour