Mix, Record, Monitor, Playback, and Remix
With the LiveTrak L‑12, you can finally mix, record, and monitor with a single piece of gear. It's the only digital console that lets you mix your live performance and record up to 12 discrete channels – all while providing five individual custom headphone mixes.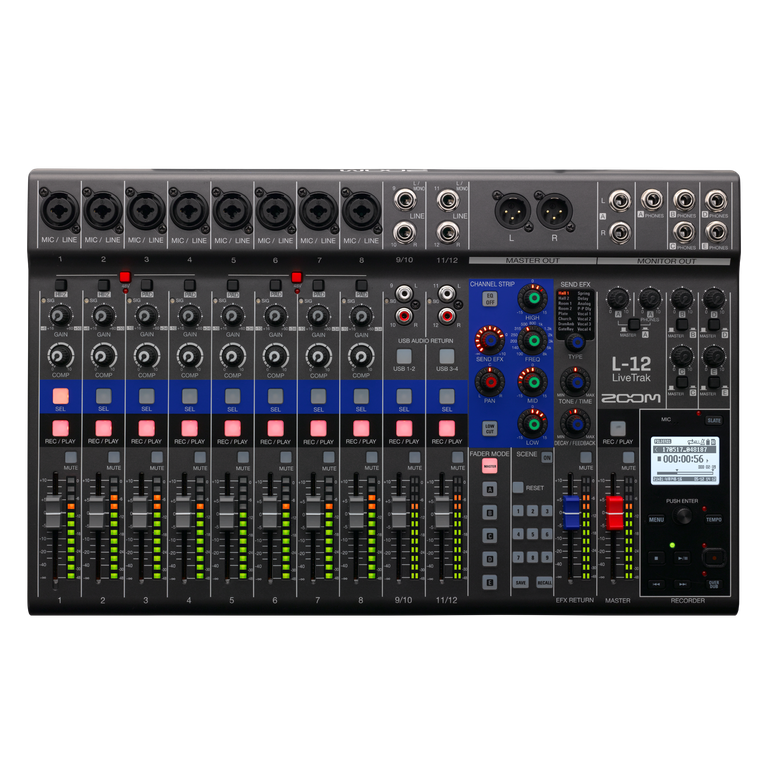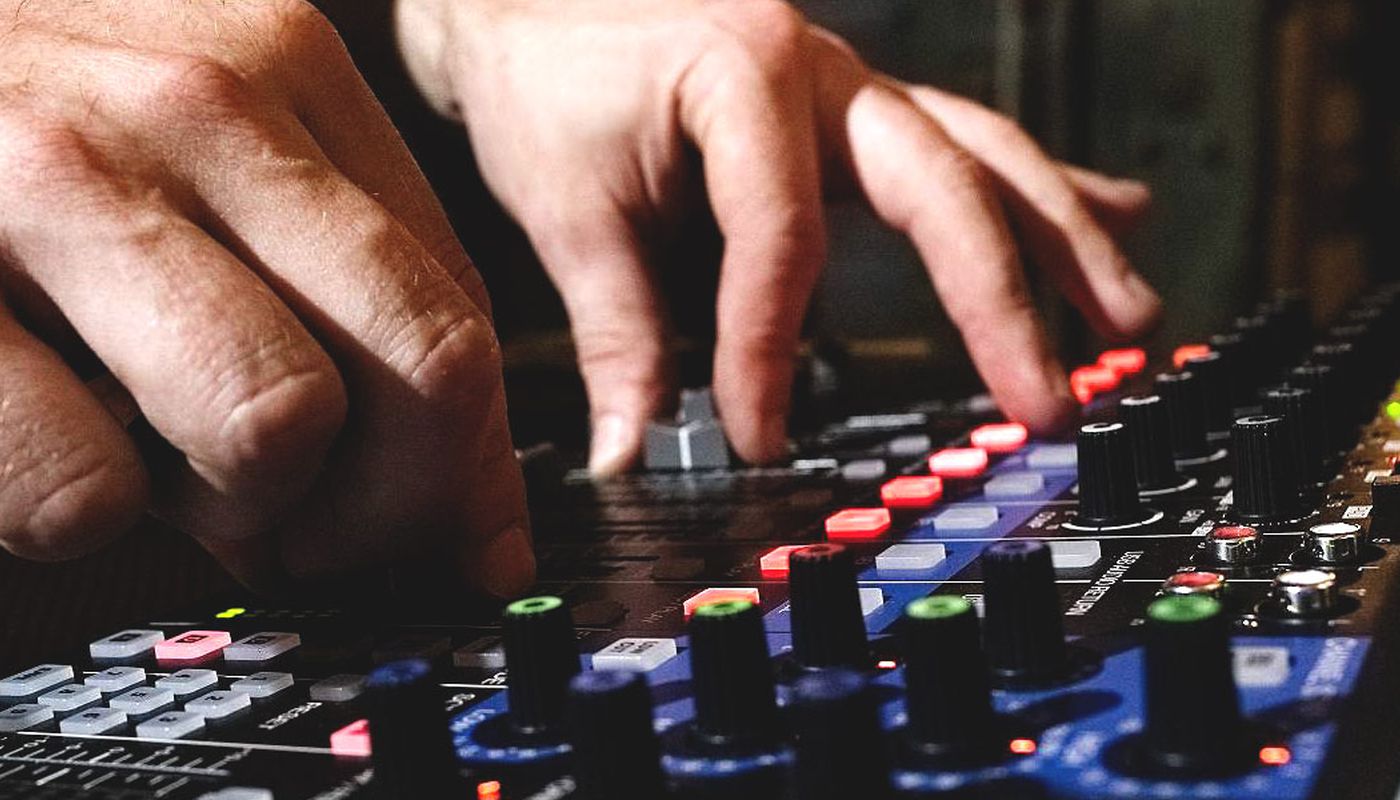 Effortless Live Mixing
LiveTrak's 12 discrete channels (eight mono plus two stereo) have a 3-band mid-parametric EQ and 16 built-in send effects. Its eight mono channels also have a dedicated compressor.
With all these controls plus its 12-segment LED metering, the L-12 offers just what you need for intuitive mixing.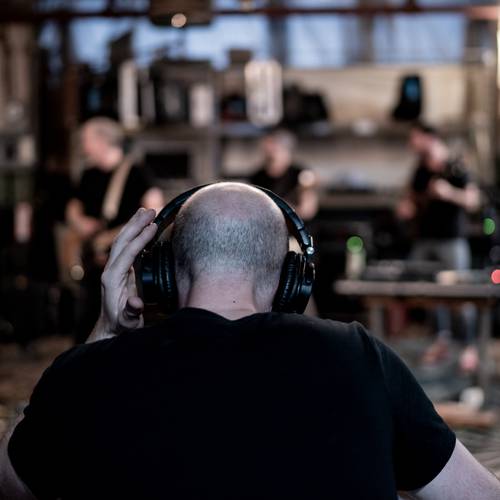 Record Everything, Remix Anywhere
LiveTrak lets you record 12 discrete tracks up to 24-bit/96 kHz WAV audio to an SD cardwhile simultaneously mixing your live show. Tracks are recorded pre-EQ and effects, so they can be transferred to your favorite DAW
for further mixing and editing.

*Effects, EQ, overdub, audio interface, fader modes A-E, and channels 13-14 (stereo mix) are not available in 96 kHz.
Five Custom Monitoring Mixes
Each of LiveTrak's five monitor outputs provides a unique mix, so every performer can create and save a mix that's tailored to their preferences. Its headphone amplifier delivers volume that stands up in any live environment without the need for a separate headphone monitoring setup.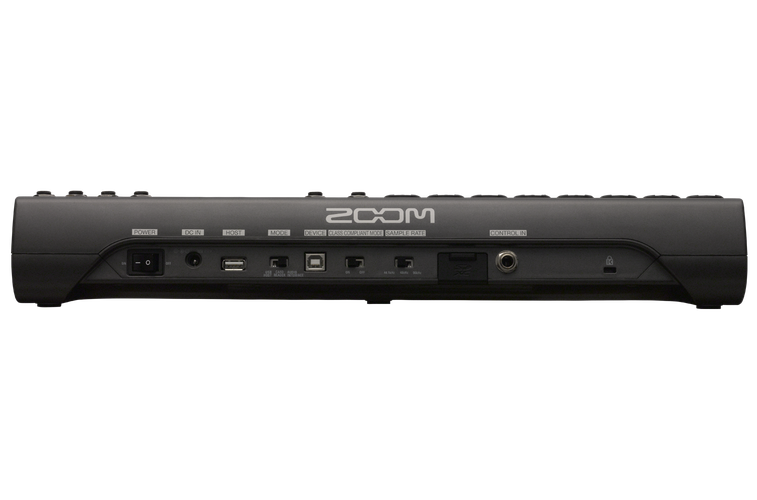 USB Connectivity for Your DAW
LiveTrak is also a 14-in/4-out USB audio interface with flexible routing options, offering unlimited possibilities. Class compliant mode, which enables connection with iOS devices, is also supported.*
*Apple Lightning to USB Camera Adapter required.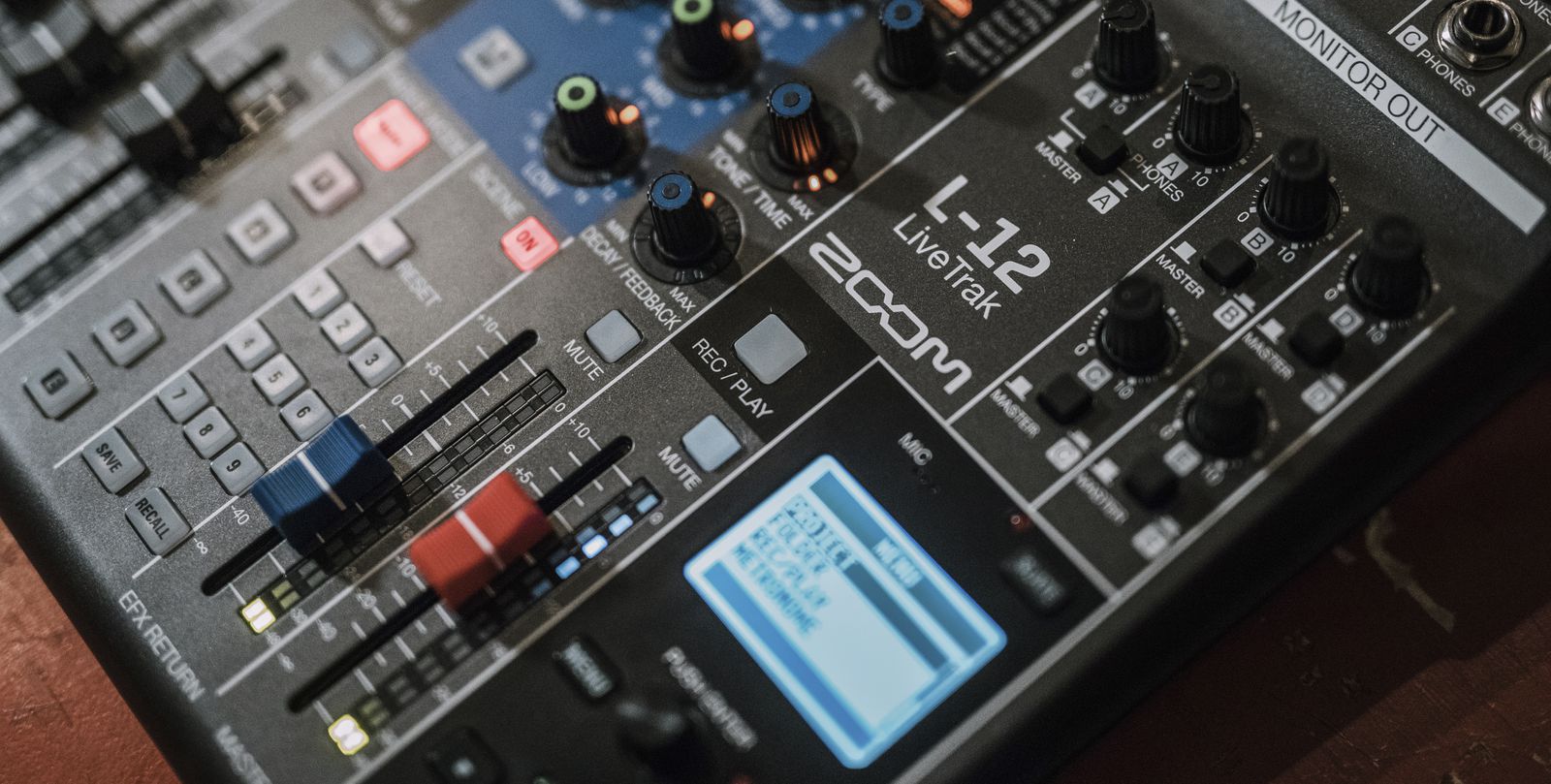 What's Under the Hood?



Our Best Mic Preamps Yet
At -128 dBu EIN with +60 dB maximum input gain, LiveTrak is equipped with the quietest and most advanced preamps we've ever made. Just wait until you hear how incredible it sounds.
High-Definition Sample Rates
The L-12 supports sample rates up to 96 kHz when recording to an SD card, allowing you to record in high definition. In Audio Interface mode, the L-12 can record up to 48 kHz to a computer and an SD card simultaneously.
Convenient Auto Recording
Record automatically by adjusting the L-12's customizable audio input commands. Set it to start when the master fader detects a certain dB level, or use a guitar chord or snare hit to start the track. You can capture data up to two seconds before recording starts, in case a performance begins ahead of time.
Versatile Operation Modes
The L-12 is equipped with several operation modes. Audio Interface mode lets you route inputs and outputs to any DAW.
With USB Host mode, transfer projects and audio files to a connected USB flash drive. In Card Reader mode, the L-12 acts as an SD card reader, allowing you to transfer audio files to and from your computer.
Accessories
Here's what comes included with the L-12:
AC adapter (AD-19)
USB 2.0 cable
Quick Guide
Optional Accessory:
RKL-12 Rack mount adapter for LiveTrak L-12
FS-01 Momentary Footswitch
CBL-20 Carrying Bag