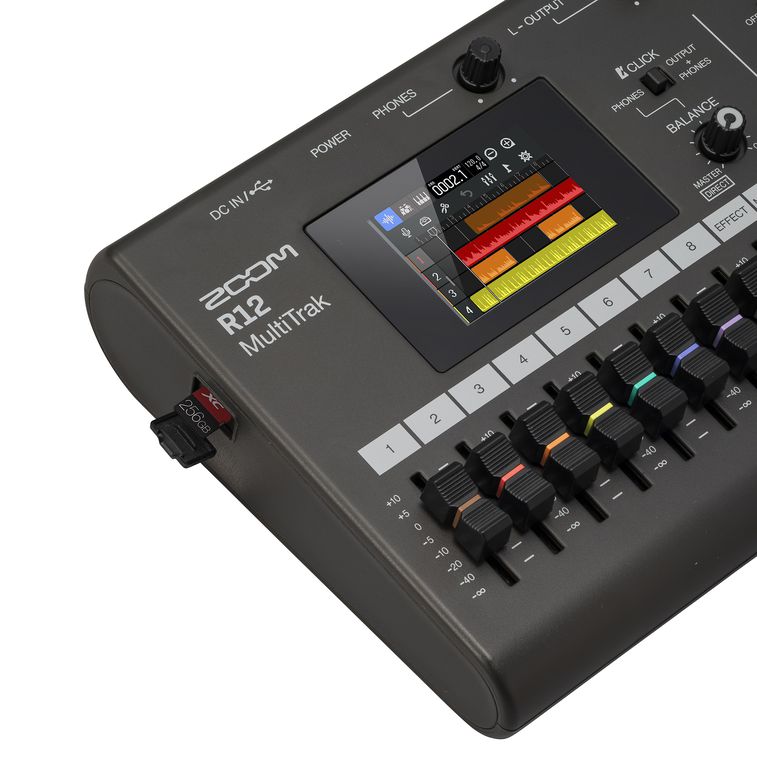 Get the most out of your ZOOM R20 Multi Track Recorder with the latest firmware update.

Bug Fixes
Rhythm track loops would not play in rare cases.
After a track type was changed from synth to audio once, synth sounds would not be output.
After swapping stereo and mono tracks, when mono tracks were recorded, they would be recorded as stereo.
After swapping stereo and mono tracks, unintended effects would sometimes be applied to other tracks.
After swapping stereo and mono tracks, stereo tracks would sometimes play back at half speed.
After swapping tracks, during playback, other regions would play back repeatedly in parts without regions.
After moving a mono region to a different track, if a stereo region was added to the track where it had been, the waveform would sometimes not be shown correctly.
After pressing the REC button during recording to switch to playback, pressing the FF/REW button would not update the display.

* For instructions on updating your ZOOM R12, use the R12 Firmware Update Guide.
Download Firmware