Zoom ZSG-1
The ZSG-1 is an on-camera shotgun microphone designed for creators to elevate their audio. It's lightweight and highly directional, providing great sound in a variety of content capture scenarios.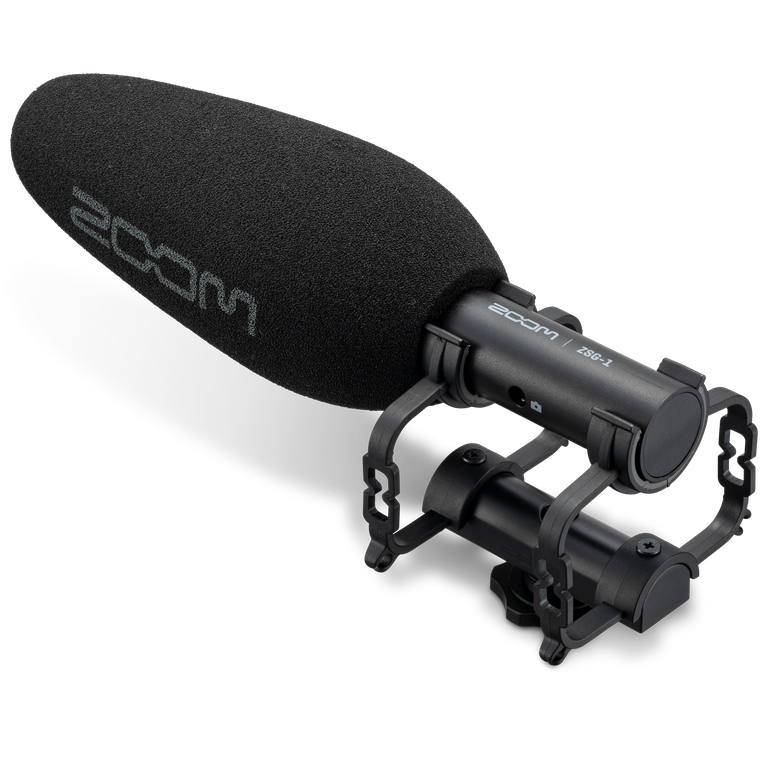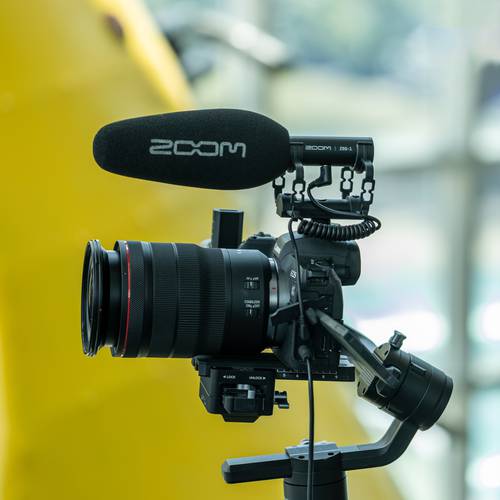 Camera Ready
For creators on-the-move, the lightweight ZSG-1 mounts to your camera's hot shoe. Use the included 3.5 mm cable to connect to your camera and record high-quality audio directly to your video.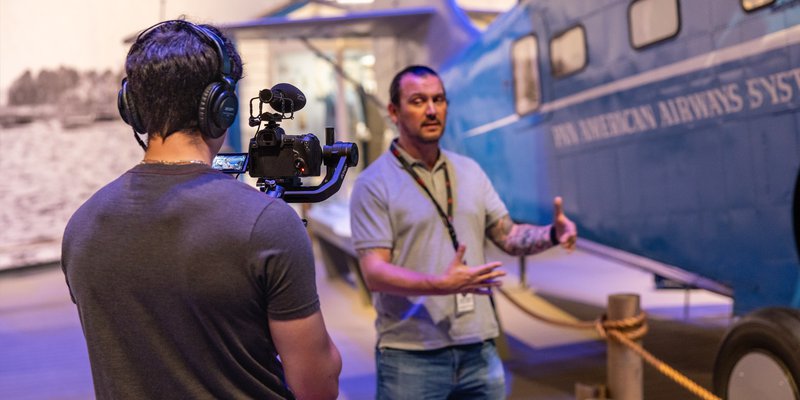 Seamus Keane Special Events Director at The Cradle of Aviation, Garden City, NY
Phone Ready, Too
Phone cameras are great for 4K video, but the on-board microphones leave a lot to be desired. This shotgun mic will give you great sound, instantly elevating the quality of your social content and mobile videos.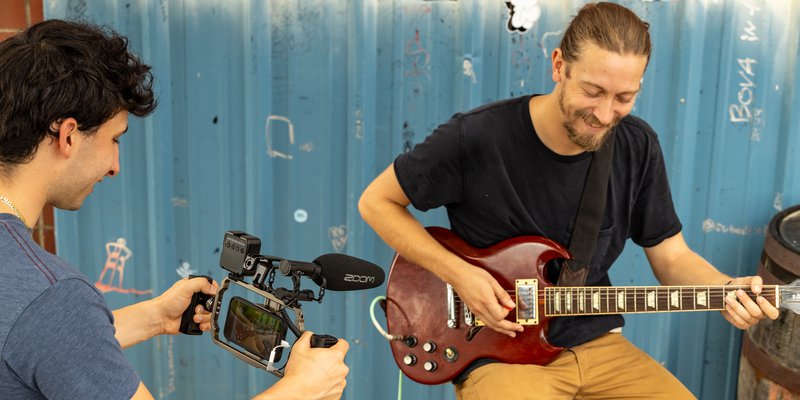 Mike Witt, Guitarist, Earnie and the Band, Long Island, NY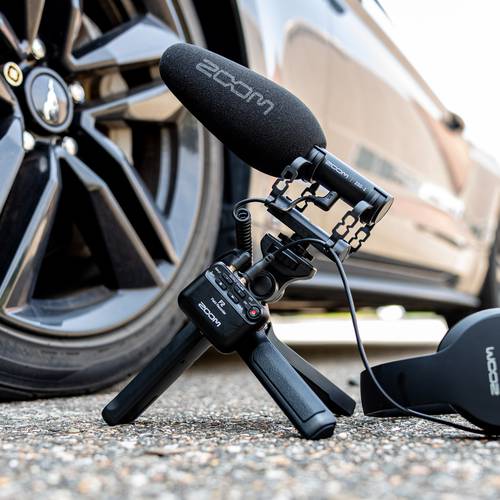 Off-Camera
The ZSG-1 can be used off-camera, with a boom pole or pistol grip. Plugged into a recorder, it's a dynamic solution for capturing audio on location.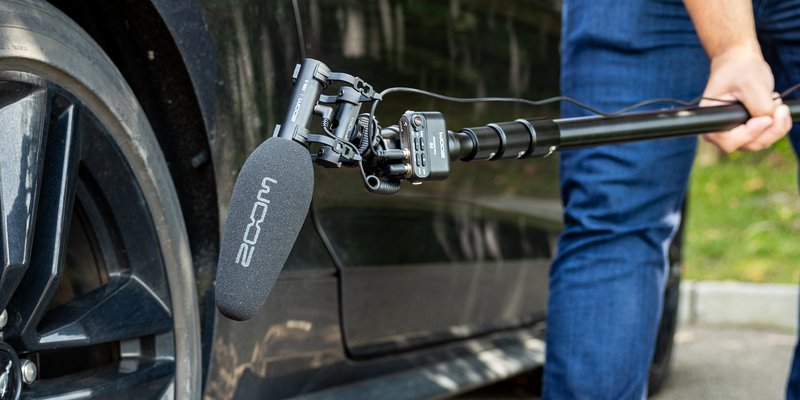 Focused Sound
With off-axis rejection and a tailored frequency response, the mono ZSG-1 is designed for highly directional audio, minimizing background noise. This is perfect for recording dialogue and creating sound effects.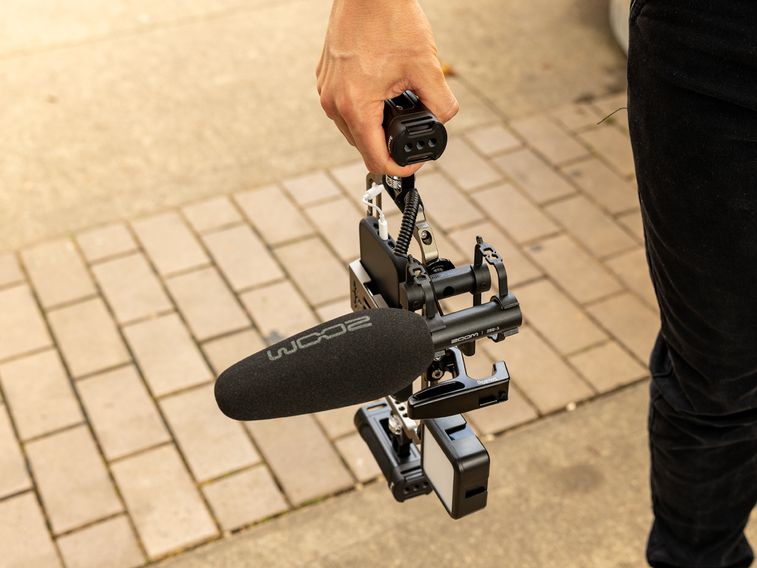 Featherweight Construction
Weighing just 3.3 ounces, the ZSG-1 keeps your rig light, helping you to be as mobile as possible.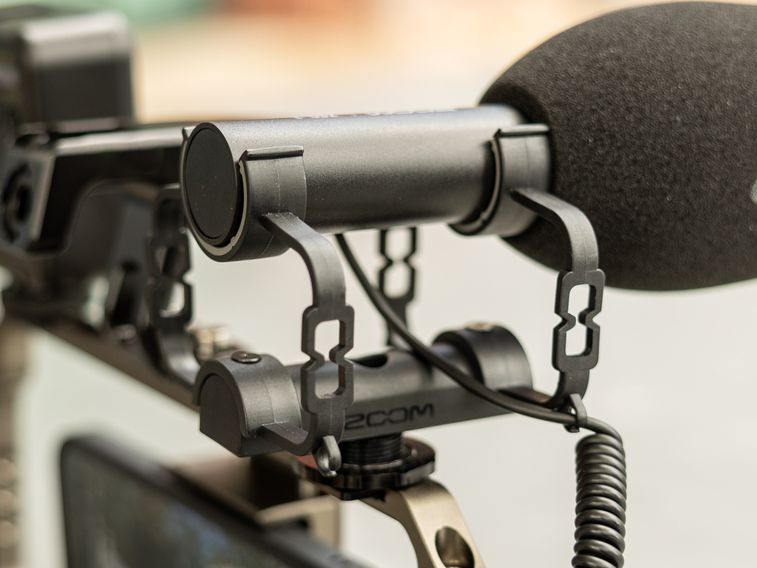 Shock Mount
Included with the ZSG-1 is a specially designed shock mount made to reduce handling noise and vibration.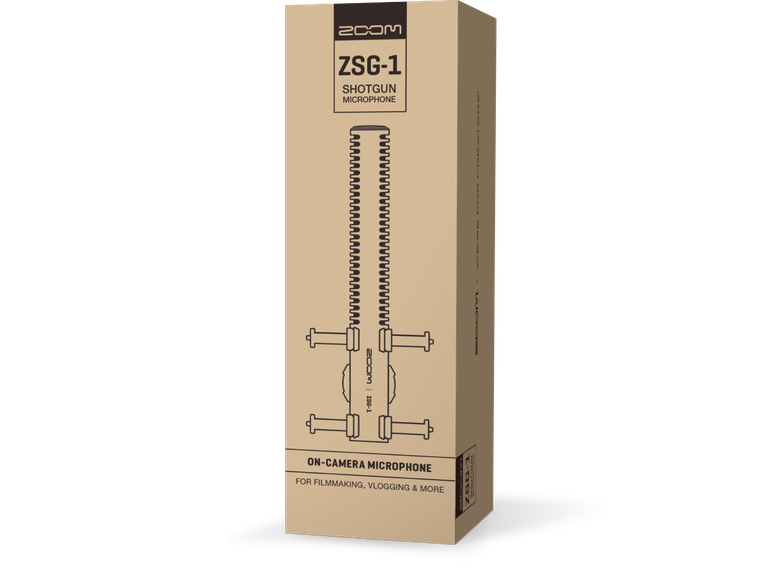 Ready to Roll
The ZSG-1 comes with everything you need:
ZSG-1 Shotgun Microphone
SMM-3 Shock Mount
WSM-3 Windscreen
3.5 mm stereo mini cable