Through numerous expeditions and assignments, National Geographic Explorer and Photographer Martin Edström has brought home 360-video and Virtual Reality experiences from places such as the world's largest cave in Son Doong, Vietnam to creating the first ever 360-VR-documentary filmed from inside a pride of wild lions in Zambia's South Luangwa National Park.
Together with his team at IVAR Studios, Martin is always exploring new technology that allows for new ways to tell stories.
To make stories that actually impact people, I have to make them feel it. It has to be like they have been transported to a different time and space, where they can feel the wind on their face. Immersive audio is such a huge part of that."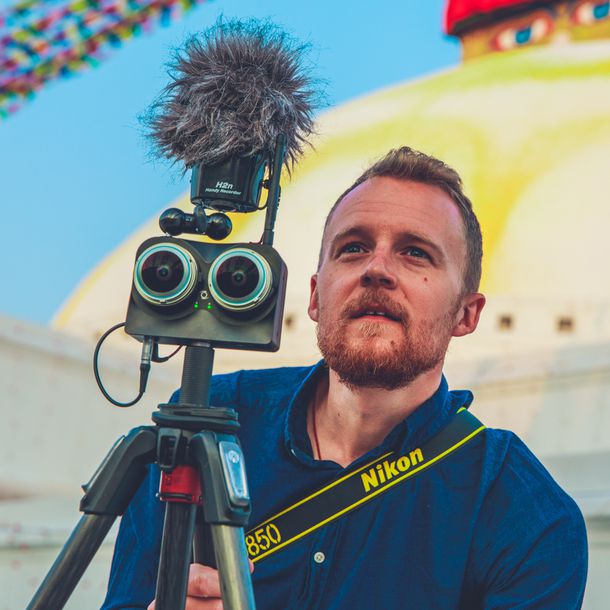 "We have to work in a very modular way, as we can sometimes be 4 people on a shoot but also have to carry a lot of run-and-gun situations that happen in documentary projects. We have to bring camera and audio kits that can adapt, which is why the Zoom products are such a perfect fit."
Martin has been using Zoom recorders and microphones for years, and the immersive audio products are now at the core of his productions. When shooting with his team at IVAR Studios the Zoom F8n has become the standard setup for doing synchronized capture of ambisonic microphones together with lav mics.
"But I also love the simplicity of the H3VR and the H6. There are so many situations when you want to capture Ambisonic audio but simply can't bring all the gear. When I have to climb in Nepal or packraft in Norway - or even go on horseback for a few days in Kyrgyzstan - you need to be able to pack light. That's the beauty of the modular Zoom system!"