The Recorder That Does it All.
The H6 is the ultimate portable recorder.  With its advanced preamps and interchangeable capsules, the H6 delivers unmatched versatility and award-winning quality.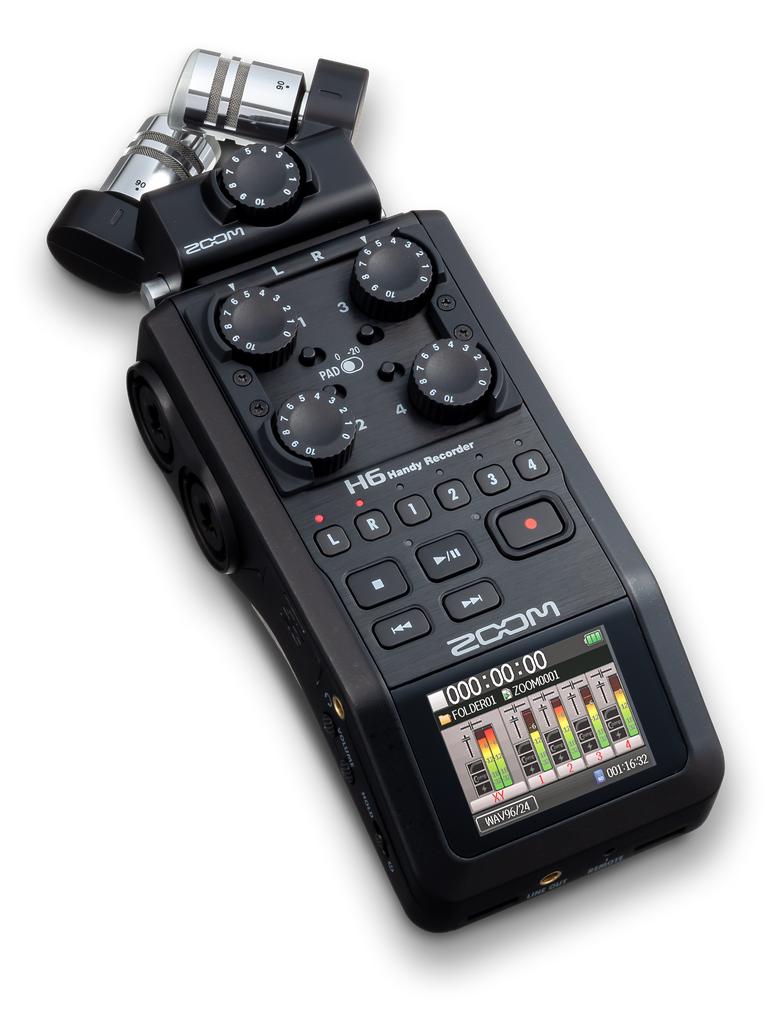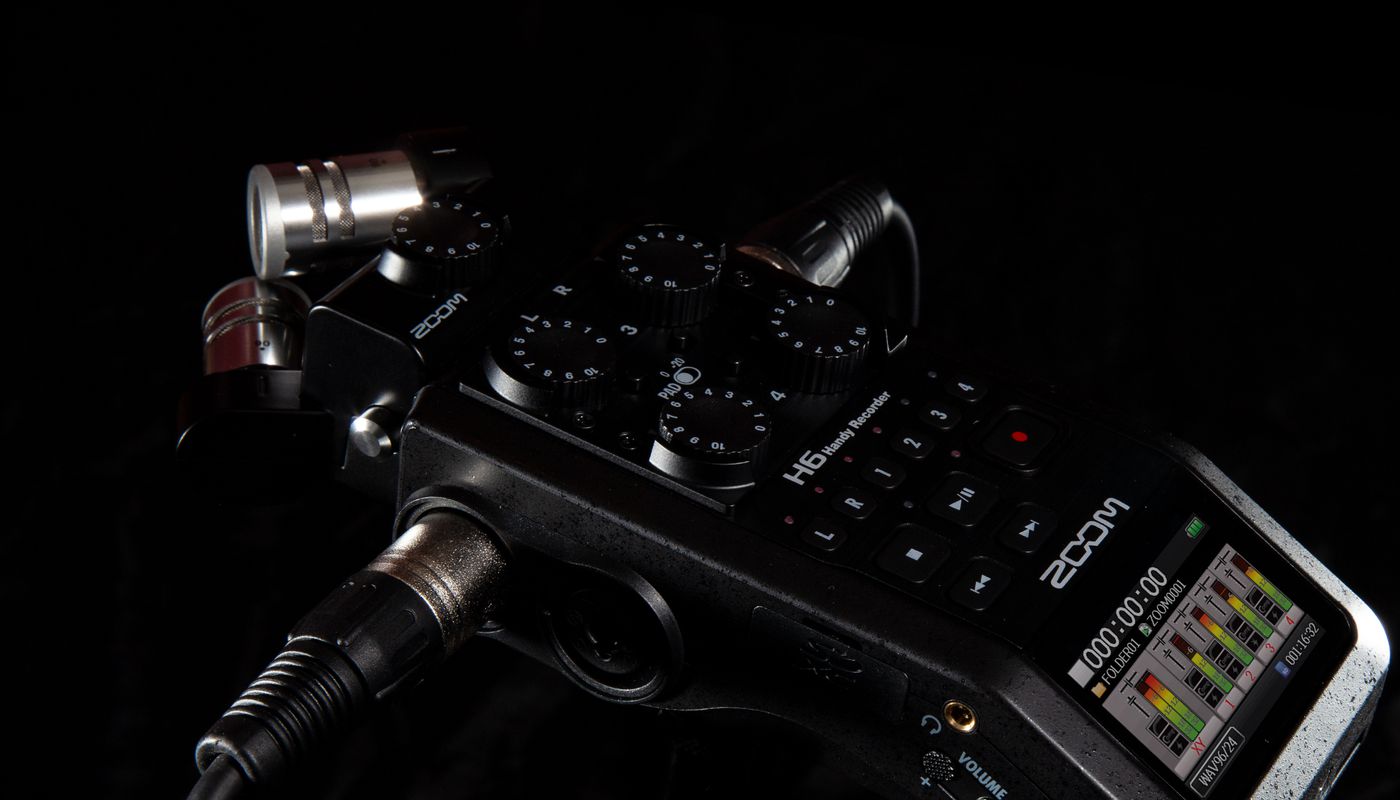 Creative Versatility
From podcasting to music to filmmaking and more,
the H6 is your go-to recorder.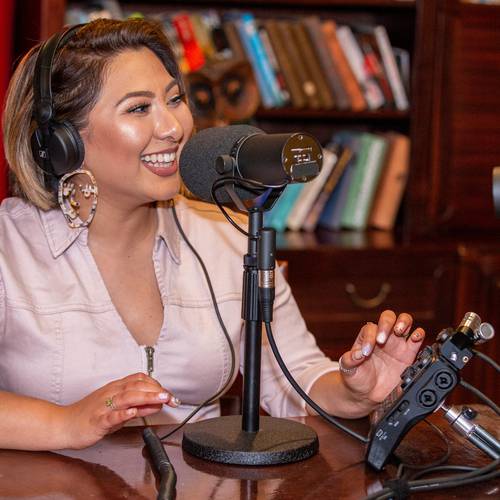 Podcast Anywhere
From the studio to remote locations, podcasts are produced everywhere.  With inputs for every guest, the battery-powered H6 is a complete portable podcasting solution.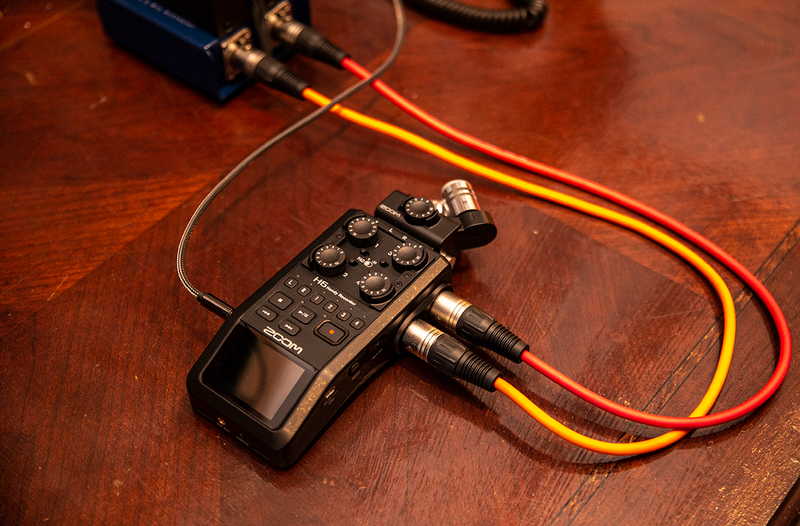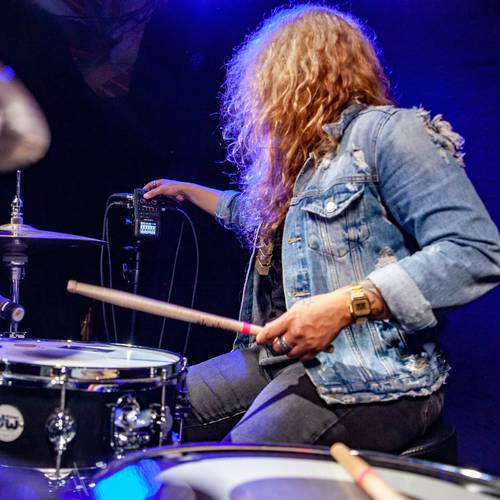 Unlimited Studio Time
The H6 is your personal music studio 24/7. With up to six* discrete line-level / mic-level inputs, plus the ability to overdub and more, the H6 provides the road from a great idea to the perfect track.
*Optional EXH-6 mic capsule required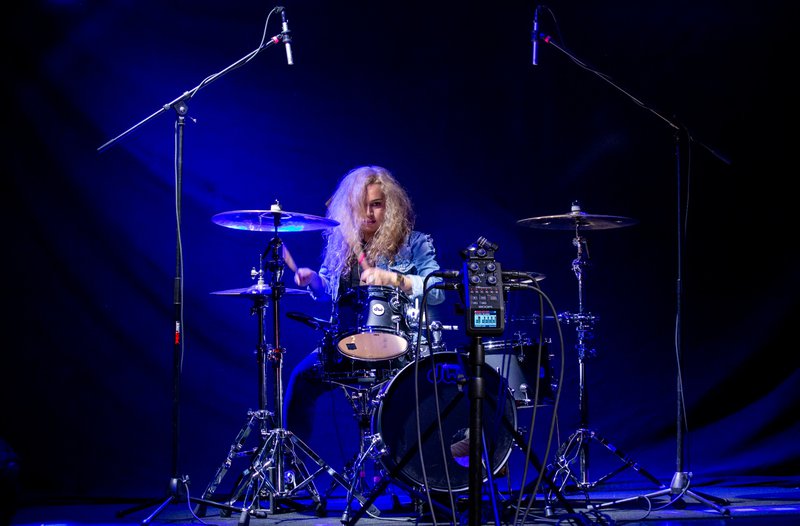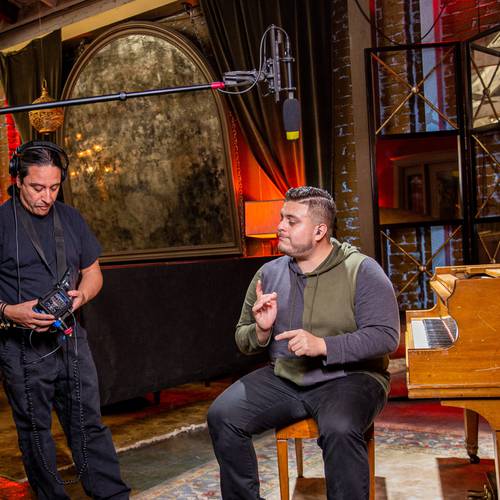 Sound for Every Scene
Featuring interchangeable mic capsules, four combo inputs and six tracks of quality recording, the H6 is ready to record on any set and in any scene the director throws at you.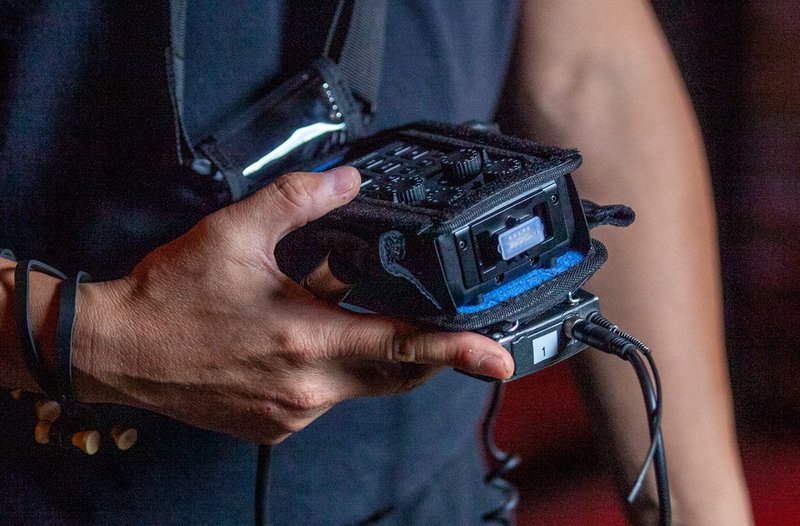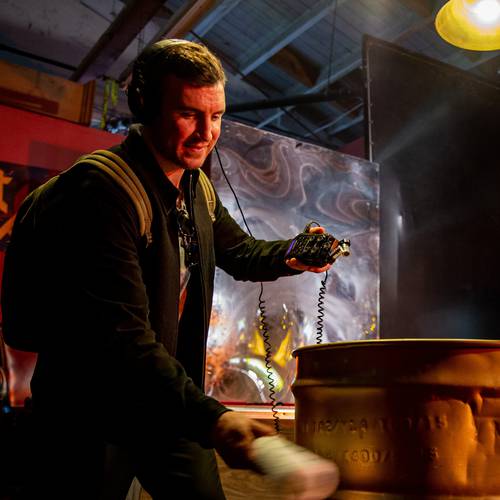 From Sampling to Sound Design
Whether you're a musician creating your own unique masterpiece, or a sound designer looking for that perfect sound effect, the H6 will become your most trusted companion.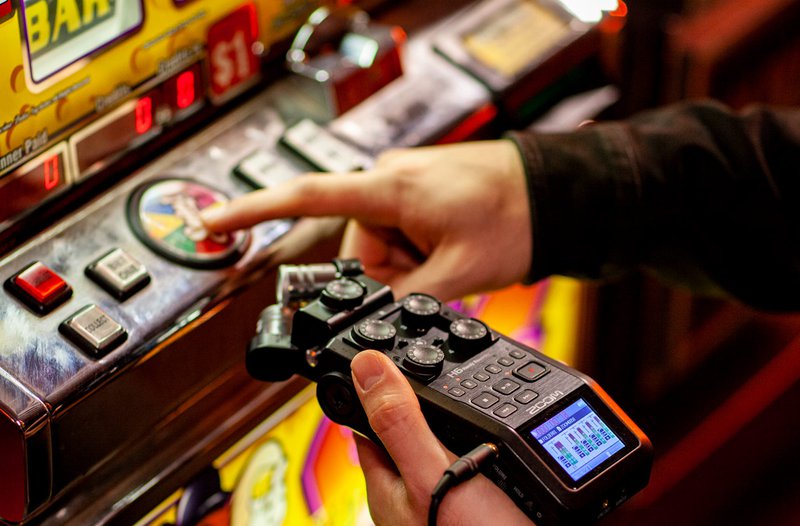 SIX INTERCHANGEABLE MIC CAPSULES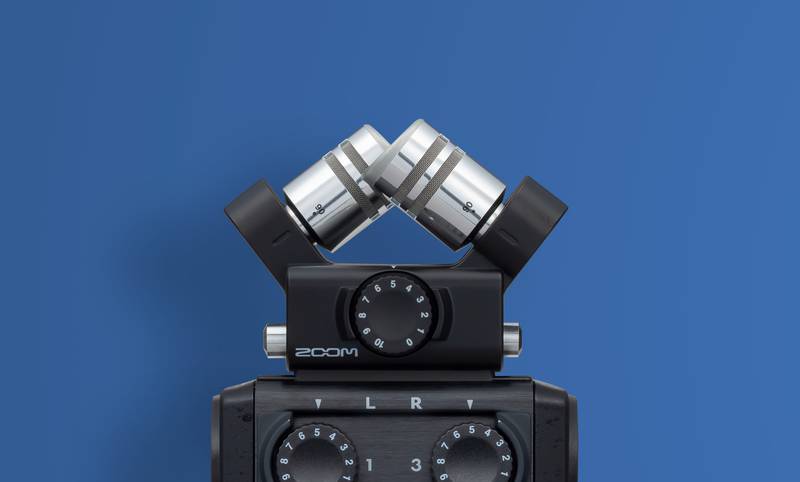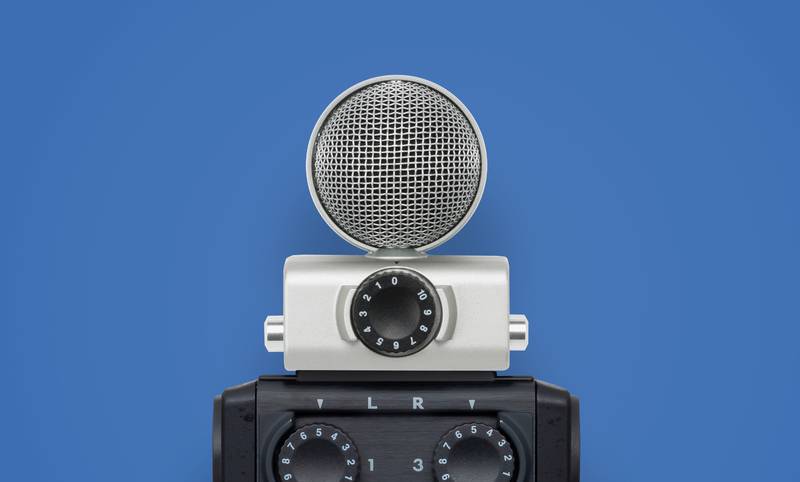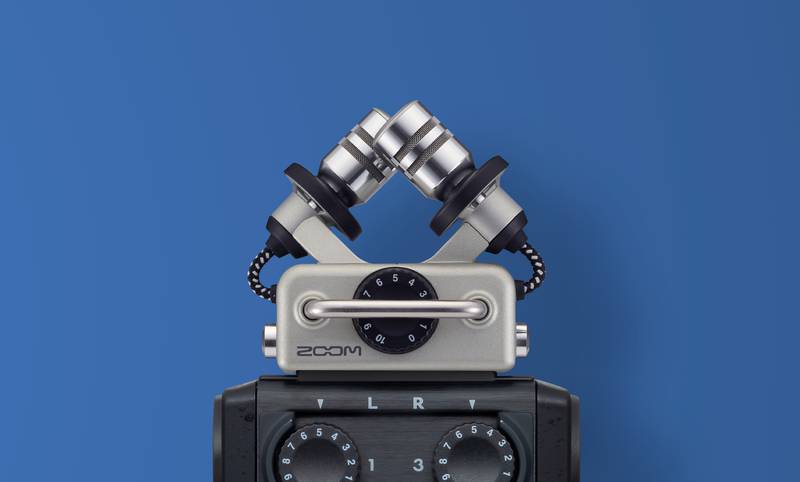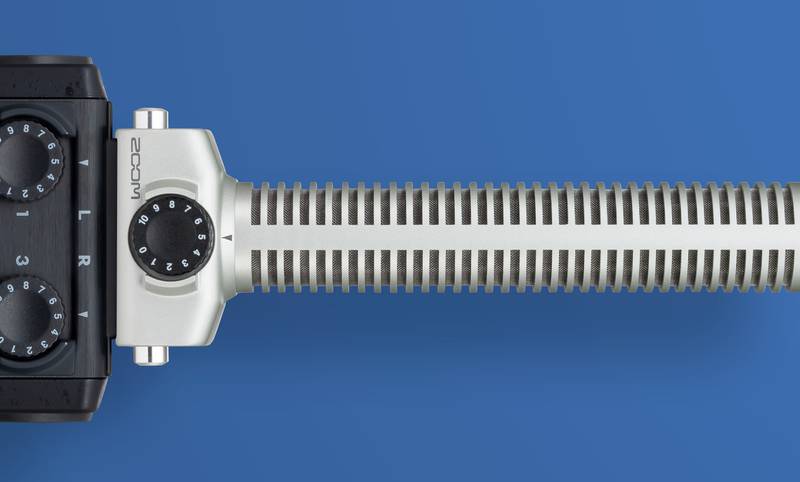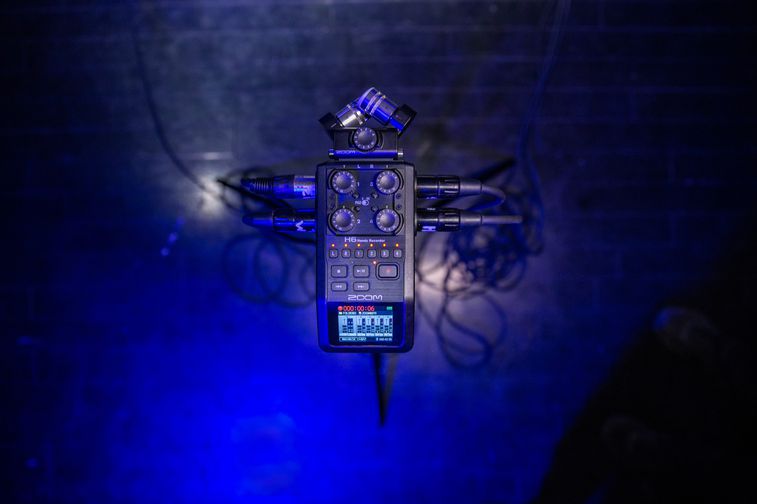 Ins & Outs
Ins

The H6 offers four XLR/TRS combo jacks with dedicated pad switches and gain control for distortion-free recording.
Outs
The H6 features two 1/8" outputs, a stereo line out as well as a headphone out with dedicated volume control.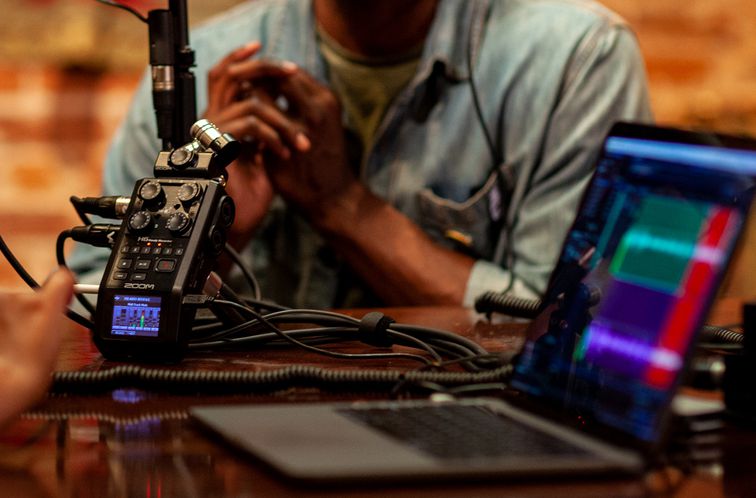 Multi-Channel Audio Interface
The H6's USB port enables it to serve as a stereo or multi-channel audio interface for your computer or iPad.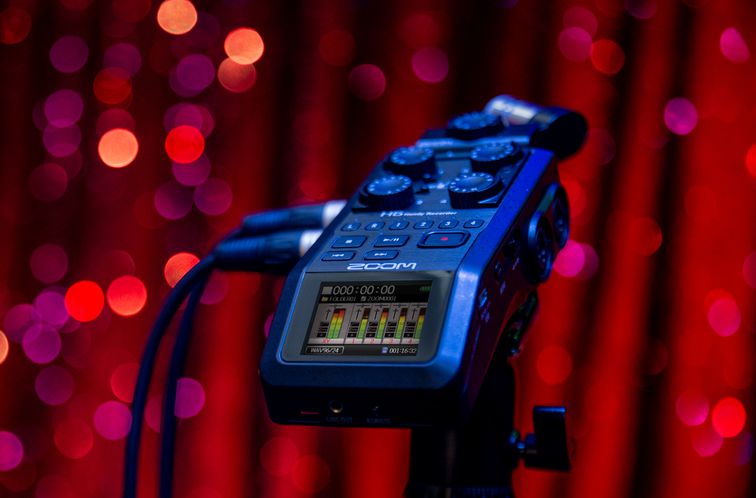 Recording Time & File Formats
Record continuously for over 20 hours with just four AA batteries or extend your recording time indefinitely with the optional AD-17 adapter.
The H6 records individual WAV files in any of the following formats: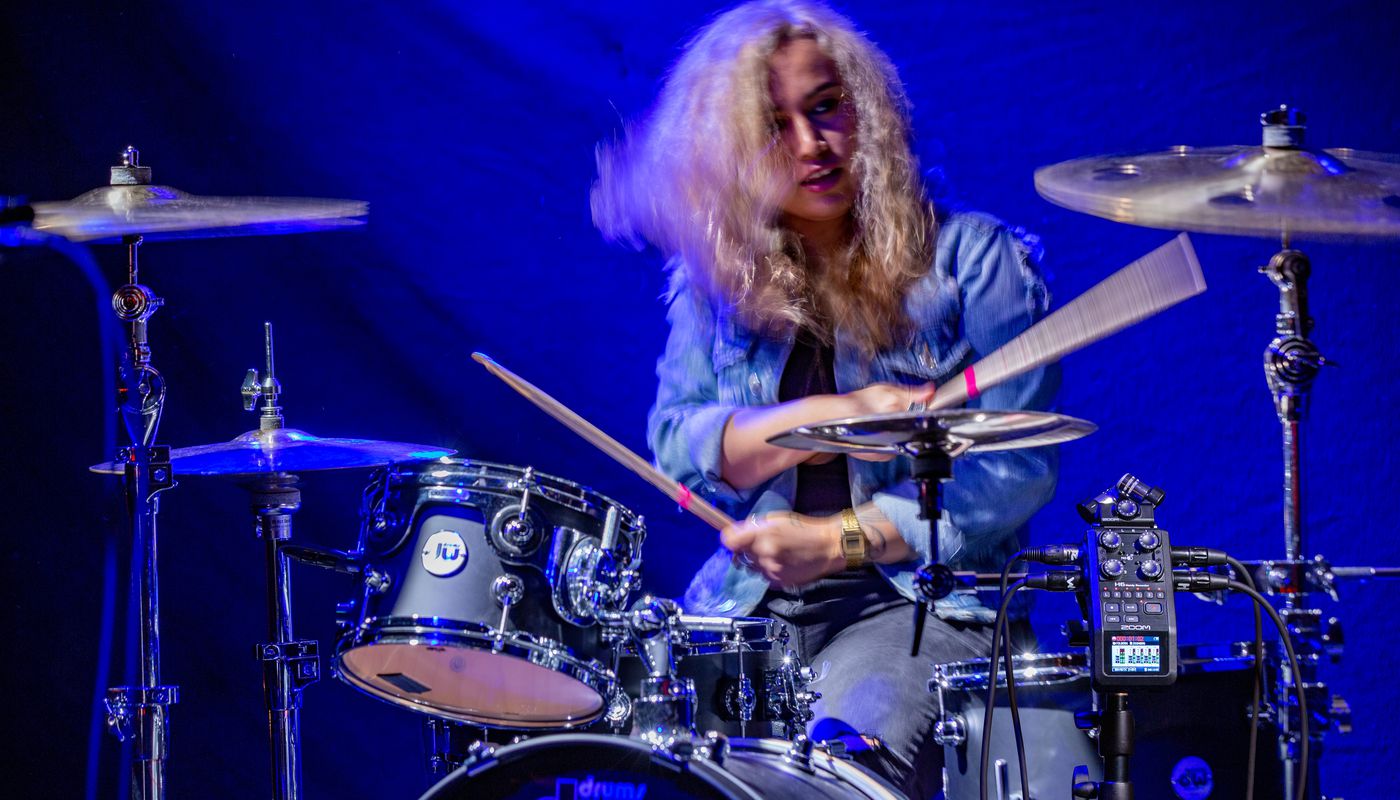 The Most Versatile Portable Recorder Ever.
What's in the Box
Here's what comes included with the H6.
Optional H6 accessories
SGH-6 Shotgun mic capsule
SSH-6 Stereo Shotgun mic capsule
EXH-6 Dual XLR/TRS Combo capsule
MSH-6 MS mic capsule
HS-01 Hot Shoe Mount adapter
APH-6 Accessory Pack 
PCH-6 Protective Case
WSU-1 Universal Windscreen
ECM-3 Extension Cable (3 meters)
ECM-6 Extension Cable  (6 meters)
Manfrotto PIXI Tripod