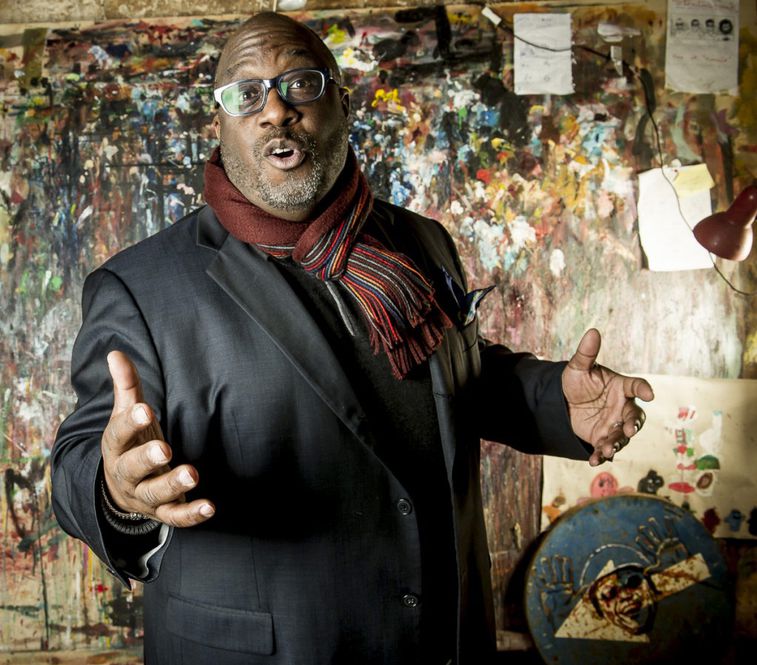 Since joining Freddie Hubbard's band in 1982, drummer Carl Allen has gained a reputation as a respected producer/band leader and experienced a long career performing and recording alongside legends like Christian McBride, Herbie Hancock, Bobby Hutcherson and Branford Marsalis. In addition to collaborating with some of the biggest names in jazz, Carl has dedicated much of his time to education, as Artistic Director of Jazz Studies at Juilliard and most recently in his appointment as the Endowed Chair of Jazz Studies at University of Missouri–Kansas City. Carl recently spoke to us about his approach to creative collaboration and how he's sharing the timeless lessons he's learned with the next generation of jazz musicians.
How did you first get involved with drums?
---
I am the youngest of five children and was raised by my mother in Milwaukee. She was a Gospel singer, so I grew up playing music in church. At the time it just seemed normal because there were so many talented kids in the neighborhood—it was just another thing to do. At one point all of my siblings except my sister sung or played an instrument. My oldest brother had taken a few drum lessons and the sticks were just lying around so I picked them up and started to bang on things. It got to a point where it was easier and cheaper for my Mom to get me a used drum to play on instead of destroying her pots.
What were your first professional opportunities as a musician? How did this impact your development?
---
My first paid gig was playing timpani in a church Christmas program when I was 13 years old. I was excited because I got paid $25 and it was right before Christmas. I was happy that I could buy some gifts. My first professional jazz gig was at 16 years old playing in a local jazz club. I was in the house band playing behind saxophone legends Sonny Stitt and Red Holloway. I was scared to death but somehow I got through it. After that gig—and getting beat up musically—I knew that this was something that I wanted to do. You can say that I had been baptized by fire.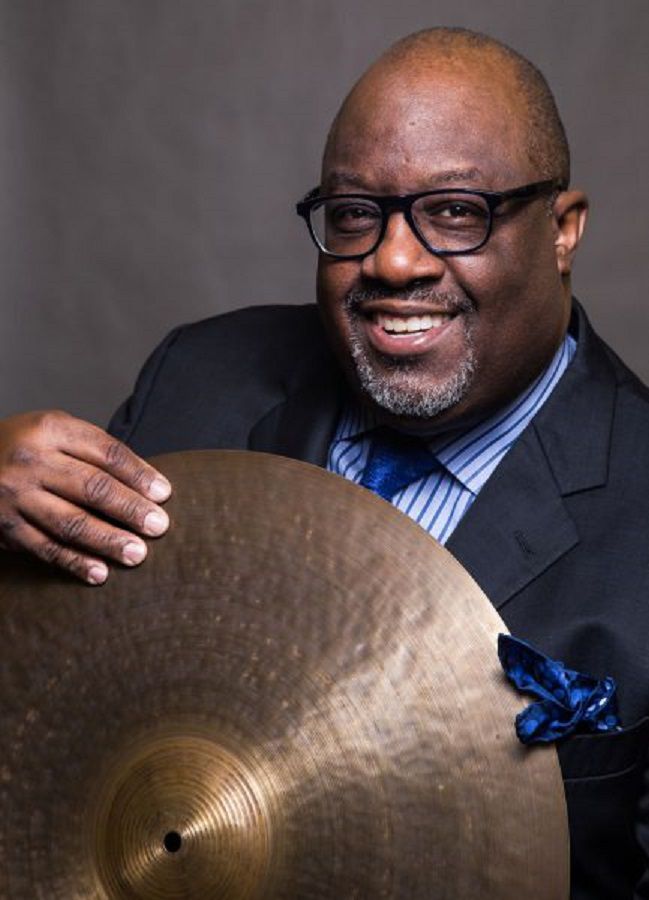 What are some challenges you've faced and overcome in your career?
---
There have been many challenges. One challenge is to understand how transparent the music is or can be. Honesty is very important when playing music. I have learned that you have to "own the music" when you play. As a musician, it's my job to take listeners on a journey; and I can only do that when I own the process.


Who and what are your biggest influences on the way you approach music?
---
There are many. For drummers I would cite Art Blakey, Billy Higgins, Elvin Jones, Tony Williams, Roy Haynes, Mel Lewis, Calvin Rodgers, Harvey Mason, Billy Cobham and so many others. For non-drummers, I would say Freddie Hubbard, John Coltrane, Sonny Rollins, Lee Morgan, Benny Golson, Thelonious Monk and many more. I try to be open and get ideas from everywhere. The way these musicians phrase, create motion, direction and musical conversation continues to inspire me.
As a drummer I aim to make the music feel good. For me, this is more exciting and more important than taking solos. I like to consider myself a blue-collar musician. For me, it's all about serving the music."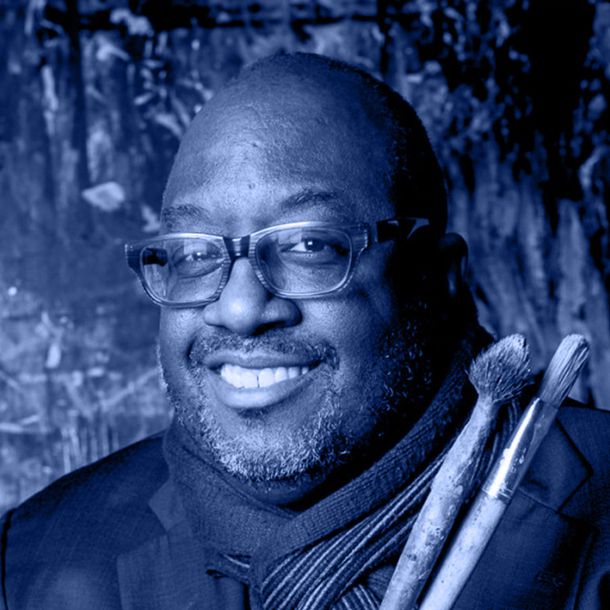 How do your musical ideas evolve? What happens between the initial idea for a project and the finished product?
---
The process is varied. Sometimes an idea will come from something that someone else has just played. When composing, the idea can be from a chord, a rhythm or a melody. I might also look at some art or read something, and it will give me an idea. Just being open is very important for me. This process has evolved over the years as I am much more open to new things than I was when I was younger.
If I'm not under a deadline, I will put the track away for a while and come back to it later. In doing so there have been occasions where I will add or change different sections of the song. I try to think how it will work in the overall project. Having produced so many records, it's hard to not think that way.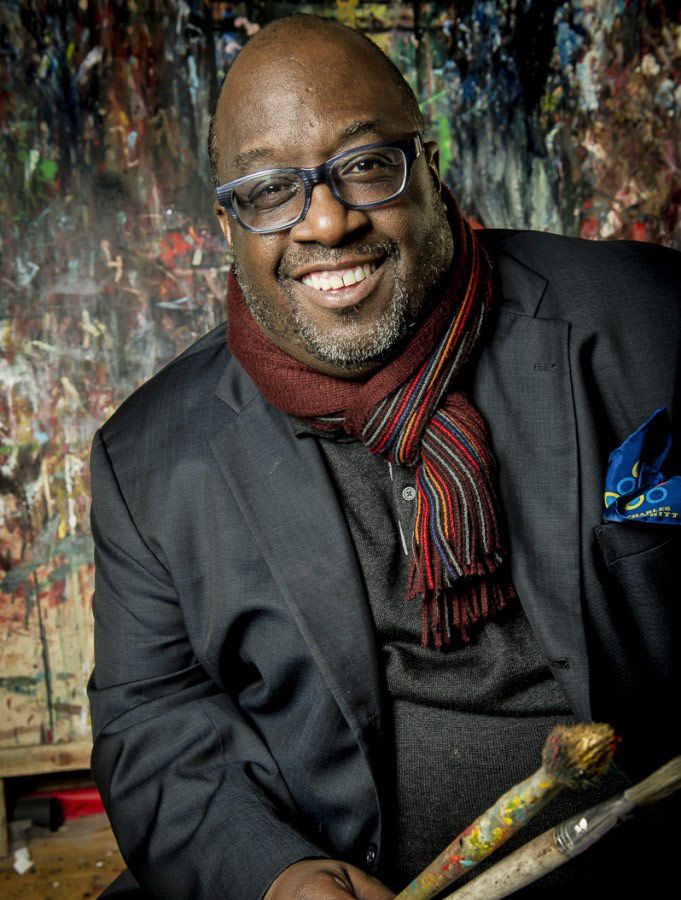 You've performed and recorded with so many great musicians, including Christian McBride, Freddie Hubbard, Benny Green, Donald Byrd and many more. How do you adjust your approach when collaborating with different musicians?
---
I have learned that everyone is different. At the core, I'm just trying to make the music feel good and sound better. I am always meeting the other musicians where they are conceptually. What that means is that I don't play the same with every trumpeter—or any type of instrumentalist. My approach to playing with Freddie was different than it was playing with Dizzy or Woody Shaw or Donald Byrd or Terence Blanchard. They are all very different.
Many years ago I made the mistake of changing the intensity for a vocalist that was sitting in with George Coleman. As soon as she started to sing I would drop the volume and intensity down. She turned to me and said, "Oh no, don't play behind me like I'm some chick singer. Give me what you gave them." She was referring to the intensity that I was playing with the rest of the band. That was a great lesson for me.
Modern technology has enabled musicians to work remotely on studio recordings together. How do you approach this kind of collaboration?
---
I love the technology and what it has given us. I have done a few remote recording sessions but there is still that sense of caution. The remote process is very different for me especially when playing jazz because that's really more about being in the moment. It has been a huge adjustment for me but I love it nonetheless. One of the great benefits of the Zoom products is that I can take them with me when going to rehearsals or when traveling. I love capturing sounds or ideas often times in my hotel room.
In addition to performing, you've also been involved in music education, including a tenure as Director of Jazz Studies at Juilliard.  How important is sharing your knowledge and engaging with the next generation of musical innovators?
---
Education is very important to me. I always say that I would not be where I am now if it were not for the countless musicians who mentored me on and off the bandstand. We all have an obligation to share what has been given to us and the music belongs to everyone. I do believe in paying dues, but we all need access to be successful.
I recently accepted the position of Endowed Chair of Jazz Studies at University of Missouri–Kansas City (UMKC). I am very excited about this next chapter in my journey because it gives me another opportunity to pour into the lives of so many young artists. I am fully aware that many of this next generation will have only heard or read about many of the jazz legends that I was blessed to play and record with. They need to know about the lessons that these artists left for us. It is my privilege to be able to teach them these valuable and sometimes life changing lessons.
One of the greatest lessons that I learned is the importance of respecting the music, the bandstand, the process and everything that goes with it.
Speaking of the next generation, your son is a filmmaker. Does creativity run in your family? What kind of encouragement and lessons from your experience in the entertainment industry have you been able to share with your son?
---
Yes my son is a filmmaker, editor and content creator. When he was younger he played drums for a bit but I think he just did it because I was playing. He later found his calling in film. I do think that creativity runs in my family. As I mentioned previously, at one point most of my family were musicians.
I have taken my son to the studio with me many times for him to observe the process, as well as having him on the set when I have worked—acting or playing drums—in films. Of course he has been to many rehearsals and performances. I explained to him what we were working on and sometimes had him record video during the session. He learned how to respect the musicians' space when filming and not be a distraction. This was huge for him because he got to see that, even though the music and film work together, it has to be separated as well.
His main passion is editing which can be very tedious and it's a world that I don't understand but I am constantly asking him questions that will help him see things from various perspectives. He knows that I am his biggest fan.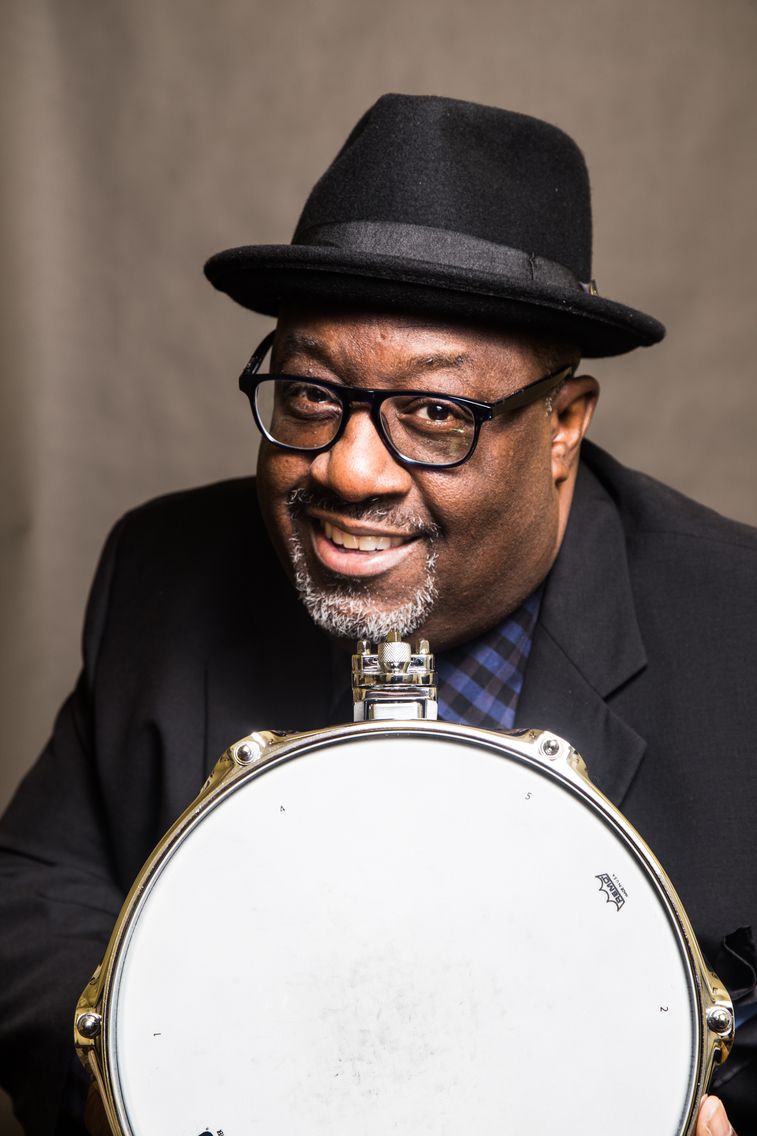 What's your home studio setup / workflow like? How has it evolved over your career?
---
My home set up is pretty basic depending on what I am working on. On a daily basis I am using the L-8, H6 or H8 recorders with the Q2n-4K camera. I have been doing a lot of masterclasses and lessons online so these are getting a lot of use. Sometimes I am recording tracks for other people's sessions then I will use a L-20 but basically what I have mentioned works for me. At home it's usually just me tracking. Over the years it has become somewhat simpler thanks to the technology that we have at our disposal. The fact that I can carry the recorders and cameras in a backpack has been a game changer for me.
How do you find the next gig? Do you let the work come to you, or do you actively seek out projects you're interested in working on?
---
It's a little of both. There are certain people that will call me regularly for their gigs or recordings but I am always interested in expanding my network of people to make music with. At this point in my career I have become more selective in that I just want to play music that I feel passionate about with people that I respect. It's too personal for me to just be a gig. I want every gig to mean something to me.
I have some projects of my own that I am working on but I think it's important for one to have a vision for what they want from their life and career. I have learned a valuable lesson over the years: I don't have to say yes to everyone who says yes to me. Not every gig is for me and vice versa.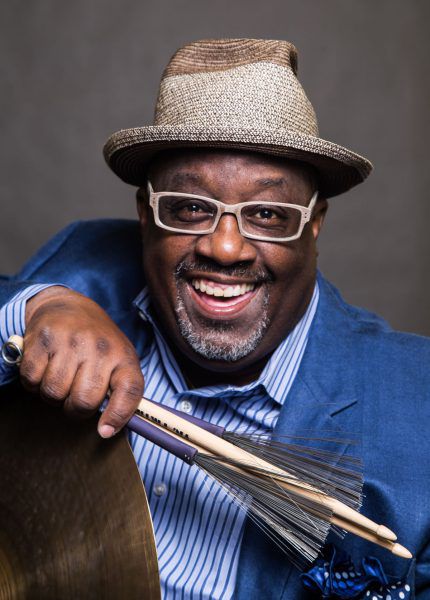 What kind of advice would you give to someone who wants to pursue a career in music?
---
You'd better love it and be willing to accept every part of the process. Put time in your craft and learn to play the instrument as best as you can. Learn to read music. Learn as much as you can about the genre that you are performing in. As important as it is to be a good musician, it's equally important to be a good person. So much of the music business is about dealing with people. The social element is important. Show up on time!
Know that there is a time and place for you if you are doing everything right and sometimes that time is not when you want it to be. Have patience. Some things just can't be explained. As a musician you have to have thick skin. Sometimes you will hear some things about you that you may not like. Don't let those things define you. Know who you are and what you're trying to accomplish.
Would you like to share anything about any recent or upcoming projects you're excited about?
---
Before the pandemic I had some tour dates with Carl Allen's Art Blakey Centennial Project. Some of those dates are being rescheduled for late 2021 and 2022. I have another project called Carl Allen's Full Circle. This band is all about showcasing some of the new talent on the scene. Musically it will feature a lot of their compositions. I'm just a vehicle for them for access. Art Blakey used to say that he likes to keep the young musicians around as it helps him to stay young. I used to laugh at that but now I understand.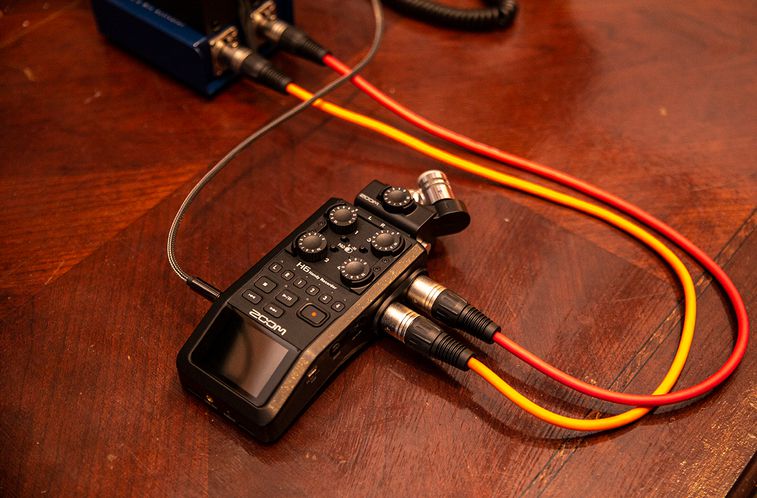 Lastly, how does Zoom help you achieve your goals?
---
Zoom has made my creative life so much easier as it allows me to capture sound and video with ease on the fly. The portability of the products is perfect for me as I spend a lot of time on the road. My musician friends tease me when we're on the road because during the day I don't leave my hotel room unless I have to—I'm usually creating with my Zoom products. Zoom is for creators and that's what I do!