Handy Guitar Lab for B2 FOUR:
Handy Guitar Lab for B2 FOUR is a remote-control mobile app specifically designed for the ZOOM B2 FOUR EFFECTS & AMP EMULATOR. This app allows you to manage which effects are installed on the device and you can download new effects. You can also view and download new patches, customize the patch list on the device and create backups for safekeeping. You can also edit existing patch memories as well as create new patches. The app lets you know when firmware updates are available and will install them for you if you choose.

Handy Guitar Lab for B2 FOUR supports VoiceOver on iOS to provide accessibility for the visually impaired.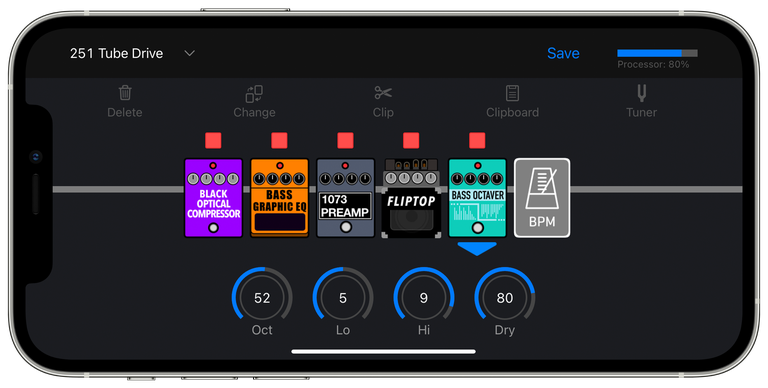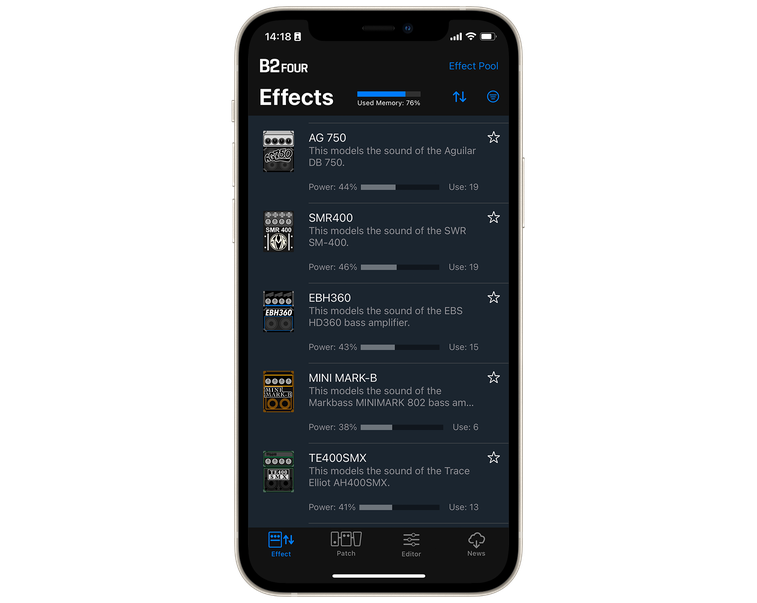 Features:
• Access the latest Amp models and effects
• Manage Effects installed on your device
• Organize, share and back up your patches
• Create and edit custom patches
• Edit effect parameters
• Download new artist and factory patches from the News section
• Download and install firmware updates

* Requires Apple Camera Adapter (not included)
** For more details, plase refer to the PDF manual.