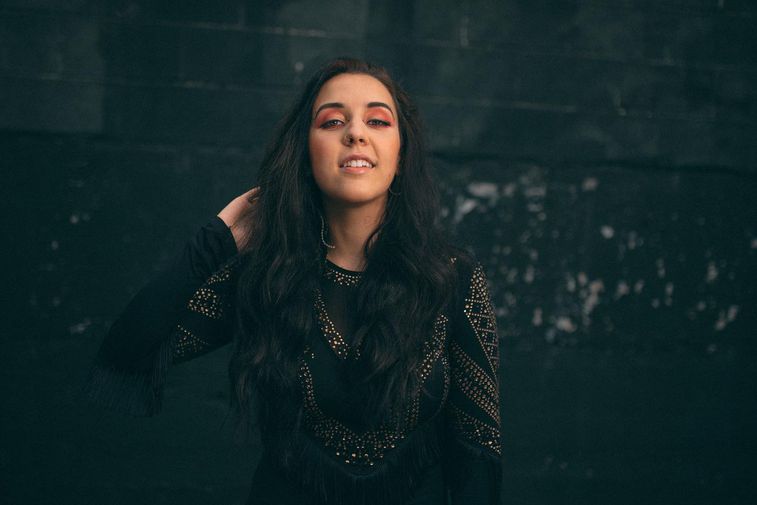 From spending her teenage years singing in the rock and roll clubs of Madrid to collaborating with producers in New York and performing in Off-Broadway shows like "Queens of Soul" and "A Soulful Christmas," singer-songwriter Pepper Solana knows that to achieve great things sometimes you have to take a leap of faith into the unknown. We recently talked with Pepper to learn more about what inspires her creativity and how she's honed her skills and stayed productive during quarantine.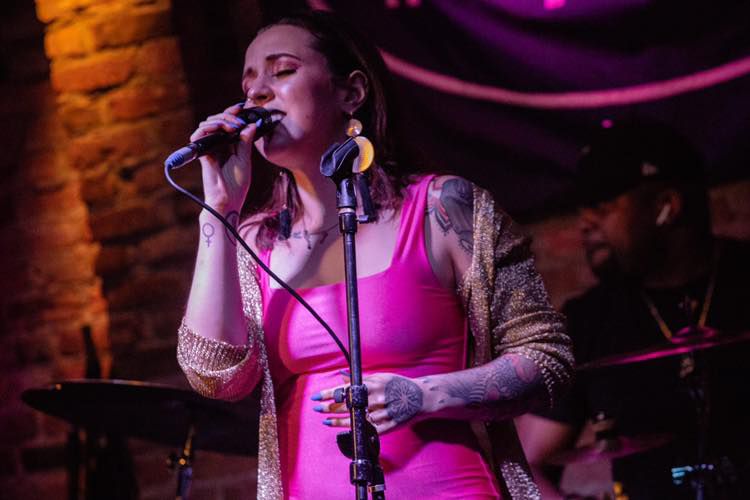 How did you first get involved with music and singing?
---
I first got involved with music and singing because of my dad. He's a super creative person, and he's always been a role model for me. When I was a kid I had a lot of trouble going to bed at night. I had insomnia and all of that, so he would always sing for me and play guitar for me to help me sleep. I think that's where I got interesting in music and trying to sing because I just wanted to be like my dad.
He was the first person who believed in me as a singer. He got me into school, he got me an amazing singing teacher, who was also an inspiration for me. So yeah, it's all because of my dad, I would say it was his fault.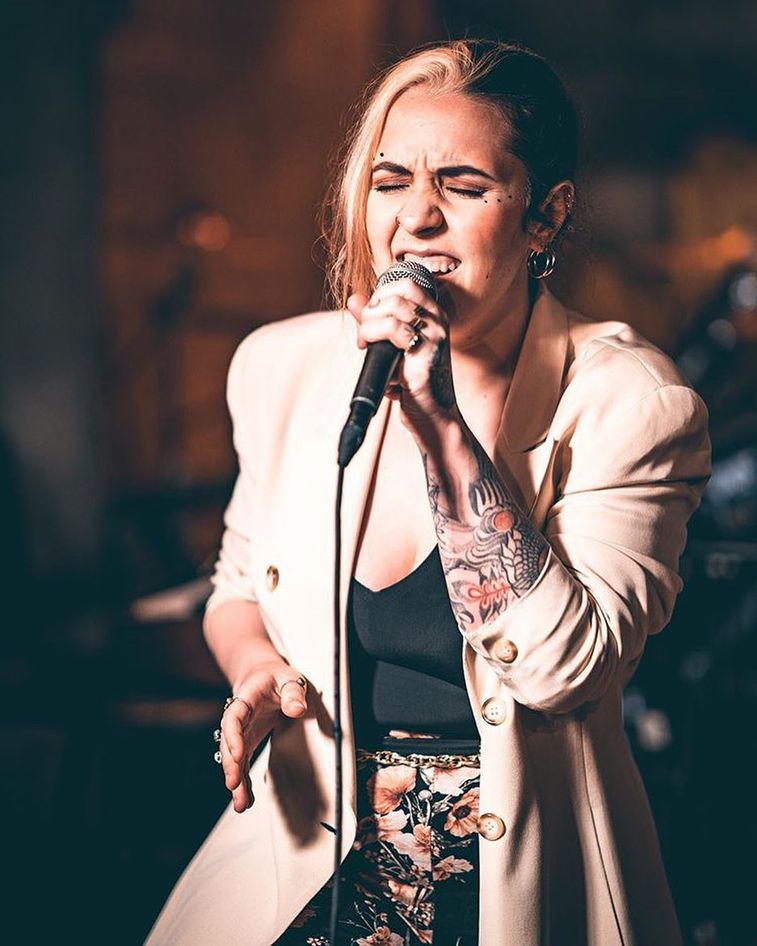 What were your first professional opportunities as a musician? How did this impact your development?
---
My first professional opportunity as a musician was performing in clubs with a rock band. I learned a lot through those experiences. It taught me what the hustle of a musician's life was going to be like. I learned it wasn't going to be an easy life and I was going to have to make some sacrifices. I also learned that I was going to be underpaid sometimes. It gave me the opportunity to learn how to move on stage, how to interact with the audience and with the other musicians.
I was a very shy kid at first, it was very hard for me to imagine myself performing on stage. Singing in those rock and roll clubs gave me the opportunity to develop myself into the performer and artist that I am today. It was an important part of my life, even though I don't really sing rock and roll anymore really.
A lot of musicians start out performing in clubs, it's a really good platform to develop yourself as an artist. Fortunately for me I started really young, so by the time I was 19, I was ready for bigger gigs, bigger tours and bigger roles.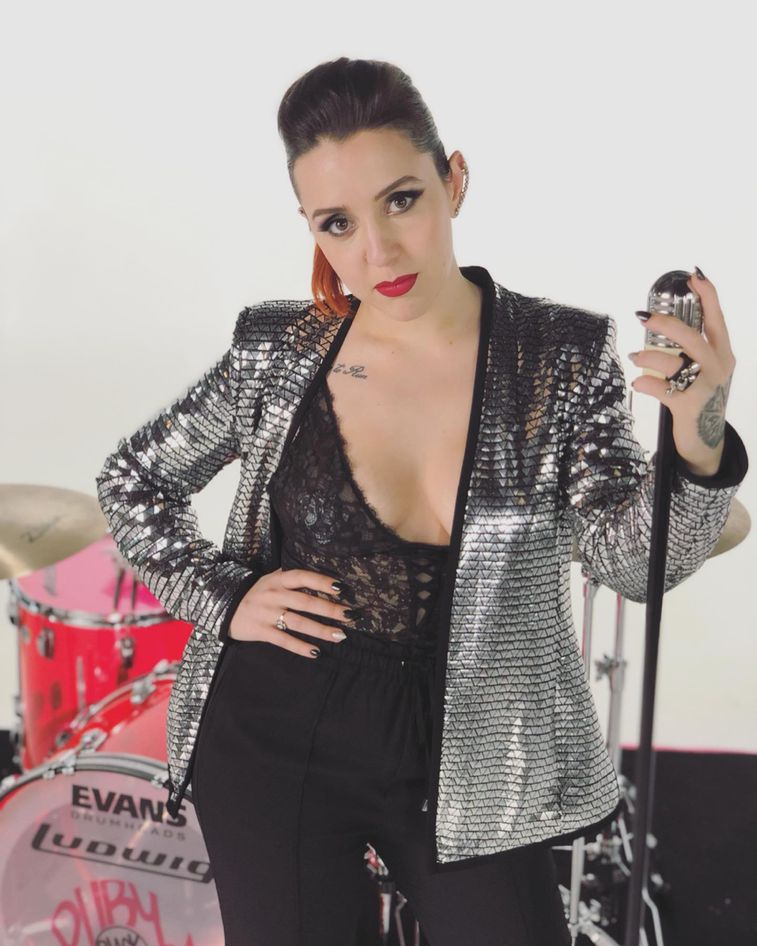 How do your musical ideas evolve? What happens between the initial idea for a project and the finished product?
---
It depends a lot on the project, it always changes a lot. You start with this little idea and then sometimes you work with other creatives and they're going to bring in their own ideas. It always evolves into a really cool finished product. That is the most beautiful thing, you're going to create something that you would've never expected.


---

You're originally from Madrid but now you're based in NYC. What inspired this move and how has relocating to the USA influenced your music?
---
I was singing on a tour and I just got overwhelmed. I didn't feel like I was fulfilling my purpose or following my dreams. I decided to take a break, so I came to New York to study jazz for a summer. It was a mind-blowing experience! The city was vibrant, the musicians were wonderful—it was like being in a movie for me, like a dream come true that I never would have imagined. It was so exciting.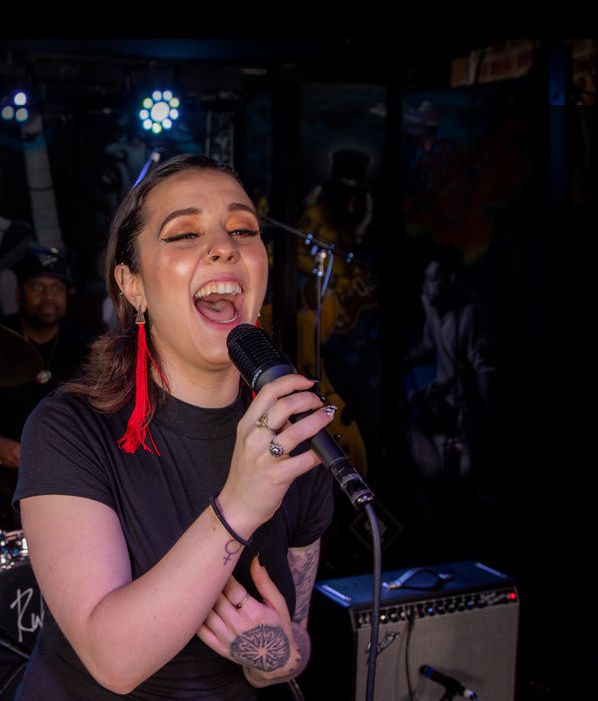 How do you find the next project or collaboration? Do you let the work come to you, or do you actively seek out projects you're interested in working on?
---
I'm always open to new ideas. I like to collaborate with people who want to work with me. I especially love when someone is excited about a project, even if it's not my own. It's beautiful when someone is excited about something. So I want to be a part of it. And when I have an idea, it only takes me two seconds to call someone and say "you have to help me develop this!" If something is meant to work, it will work. If it's not meant to work, it won't work. You can feel when something is special and there's magic in the air.
You have to be open to new projects. Work on different projects that maybe aren't your main thing, but they're going to teach you a lot. Sometimes, an idea seems crazy at first but if you follow it, you can be surprised at what it turns into! And sometimes you're excited about a project but when you try to make it a reality you realize that it just doesn't work. That's why I'm always open to getting involved in new projects.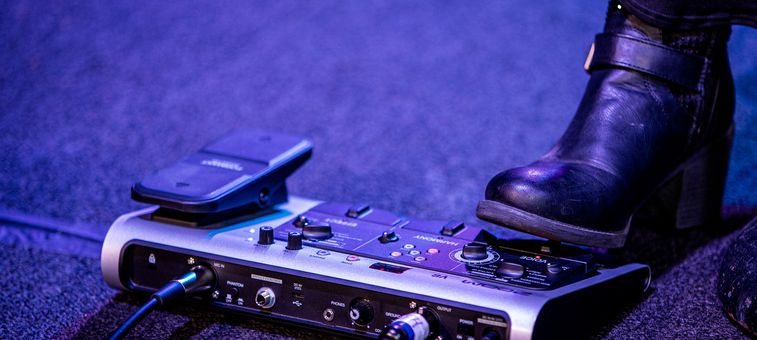 Lastly, what Zoom products do you use? How does Zoom help you achieve your goals?
---
The V6 Vocal Processor has definitely changed my life. I tried other vocal processors in the past, but they weren't user friendly. I just kind of gave up on the idea until Zoom came into the picture. When I tried the V6, I understood how it works immediately. It's changed the way I perform live. It's given me a new tool that allows me to loop my voice, harmonize with myself and use all the effects. I recommend it to every singer that wants to use a vocal processor.