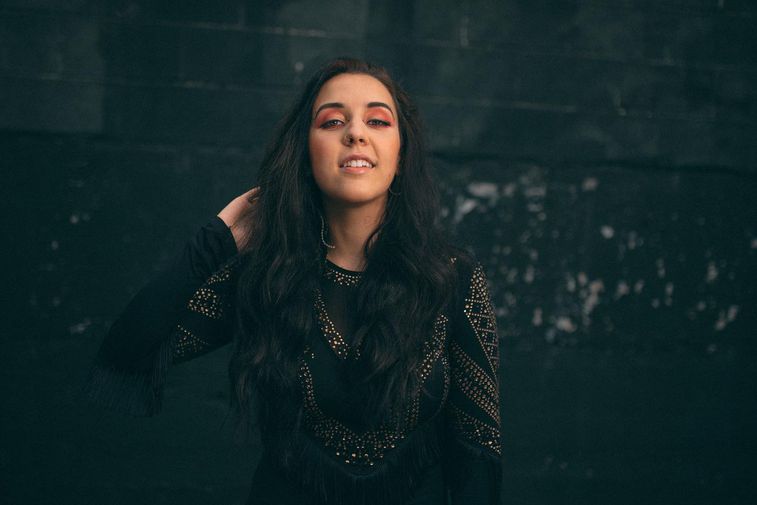 From spending her teenage years singing in the rock and roll clubs of Madrid to collaborating with producers in New York and performing in Off-Broadway shows like "Queens of Soul" and "A Soulful Christmas," singer-songwriter Pepper Solana knows that to achieve great things sometimes you have to take a leap of faith into the unknown. We recently talked with Pepper to learn more about what inspires her creativity and how she's honed her skills and stayed productive during quarantine.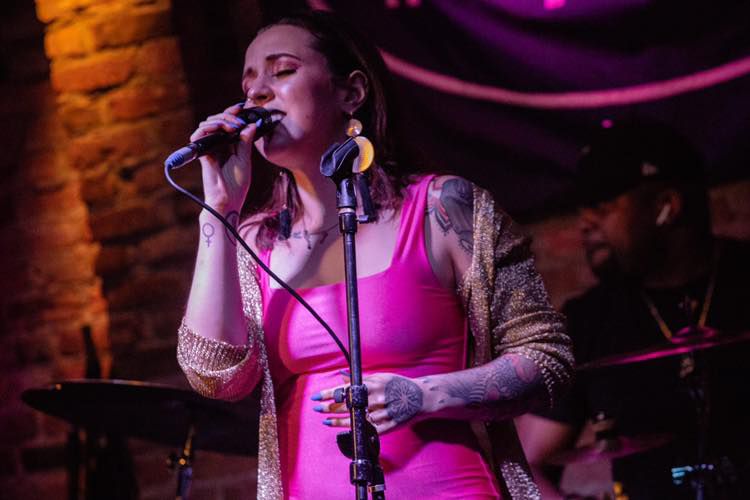 How did you first get involved with music and singing?
---
I first got involved with music and singing because of my dad. He's a super creative person, and he's always been a role model for me. When I was a kid I had a lot of trouble going to bed at night. I had insomnia and all of that, so he would always sing for me and play guitar for me to help me sleep. I think that's where I got interesting in music and trying to sing because I just wanted to be like my dad.
He was the first person who believed in me as a singer. He got me into school, he got me an amazing singing teacher, who was also an inspiration for me. So yeah, it's all because of my dad, I would say it was his fault.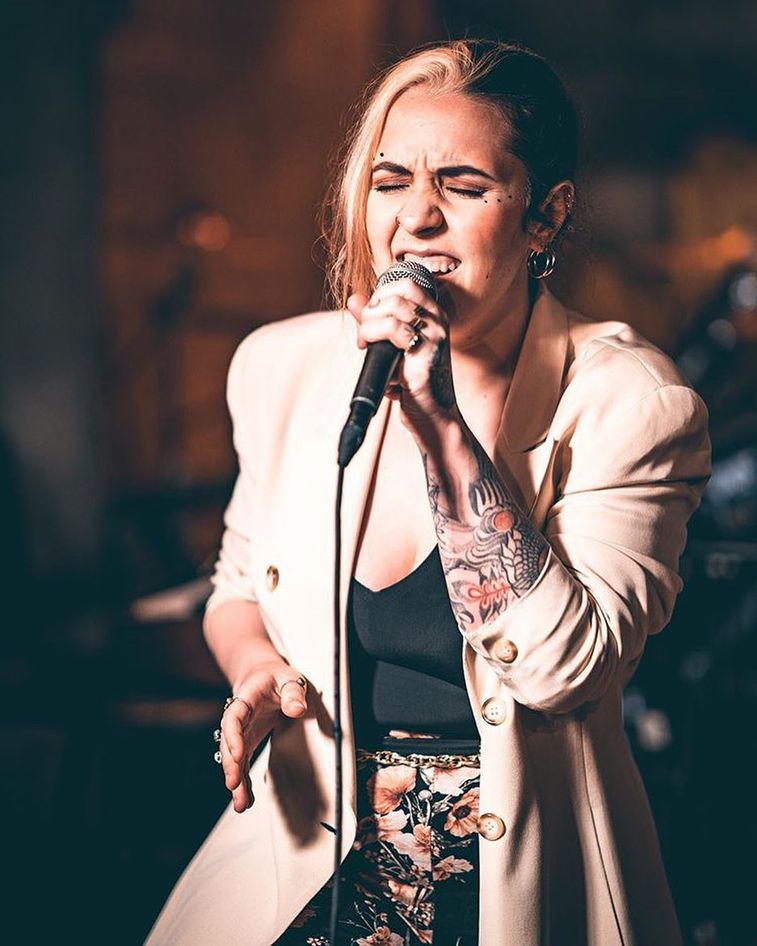 What were your first professional opportunities as a musician? How did this impact your development?
---
My first professional opportunity as a musician was performing in clubs with a rock band. I learned a lot through those experiences. It taught me what the hustle of a musician's life was going to be like. I learned it wasn't going to be an easy life and I was going to have to make some sacrifices. I also learned that I was going to be underpaid sometimes. It gave me the opportunity to learn how to move on stage, how to interact with the audience and with the other musicians.
I was a very shy kid at first, it was very hard for me to imagine myself performing on stage. Singing in those rock and roll clubs gave me the opportunity to develop myself into the performer and artist that I am today. It was an important part of my life, even though I don't really sing rock and roll anymore really.
A lot of musicians start out performing in clubs, it's a really good platform to develop yourself as an artist. Fortunately for me I started really young, so by the time I was 19, I was ready for bigger gigs, bigger tours and bigger roles.
Who and what are your biggest inspirations and influences on the way you approach singing and songwriting?
---

My number one inspiration in life is still my dad, both on a personal and a professional level. He would never admit it but he has an amazing singing voice. I'm also very inspired by Aretha Franklin and Snarky Puppy, I mention them in a lot of interviews! Recently I've been very into Jazmine Sullivan, her music has influenced me a lot.
I also want to say that every single song that I've ever listened to has inspired me to become the person and artist that I am today. I think it's very important for every singer, songwriter and musician to listen to a lot of different styles of music. That's going to open your mind to new possibilities and lead you to a unique sound at some point in life. It's going to take time, but it will help you get where you want to be as an artist.
What are some challenges you've faced and overcome in your career?
---
As a singer and musician in general, if you want to be a professional you have to be ready for the challenges and the hustle. You have to embrace it. The biggest challenge I had to face in my career was when I moved to the United States. I left everything I had in Spain. I had just come back from a tour with Cirque du Soleil. I wasn't happy, I wasn't where I wanted to be. Starting from scratch in a new place on my own with barely any money was hard!
Challenges are exciting though. I try to embrace them and think, "this is going to be hard, but something amazing is around the corner and it's absolutely going to be worth it." I feel like the luckiest person in the world to be able to do what I do, so I say let those challenges come to me!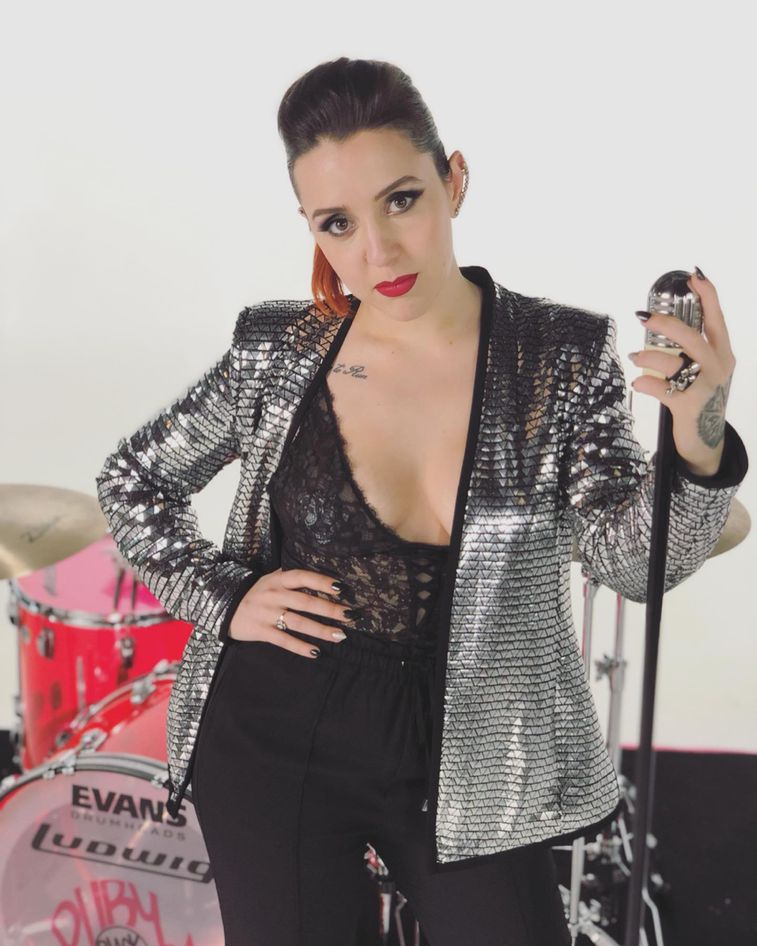 How do your musical ideas evolve? What happens between the initial idea for a project and the finished product?
---
It depends a lot on the project, it always changes a lot. You start with this little idea and then sometimes you work with other creatives and they're going to bring in their own ideas. It always evolves into a really cool finished product. That is the most beautiful thing, you're going to create something that you would've never expected.


---

You're originally from Madrid but now you're based in NYC. What inspired this move and how has relocating to the USA influenced your music?
---
I was singing on a tour and I just got overwhelmed. I didn't feel like I was fulfilling my purpose or following my dreams. I decided to take a break, so I came to New York to study jazz for a summer. It was a mind-blowing experience! The city was vibrant, the musicians were wonderful—it was like being in a movie for me, like a dream come true that I never would have imagined. It was so exciting.
In addition to writing and performing on your own solo records, you've fronted bands and collaborated with diverse artists and producers. You've also appeared in Off-Broadway shows. How do you adjust your creative approach when working on different types of projects?
---
I remember when I first started it was really hard to adjust to the different creative approaches. The first time I did a musical it was extremely challenging because I didn't know what I was doing. I didn't know how to take care of my voice and that's so important.
I had to learn to be open to trying new things, to not be afraid to jump in the pool. It's very different to work with a classical singer than working in an off-Broadway show. You have to do your homework. One of my Off-Broadway shows was "Queens of Soul." I had already listened to soul throughout my life, but I chose to dive deeply into the specific artists that we were doing. I learned about their lives and what they did to understand the context.
Modern technology has enabled musicians to work remotely on studio recordings together. How do you approach this kind of collaboration? How does it differ from recording in the studio together?
---
First of all, technology has always been a challenge for me. This quarantine has forced me to learn more how to record myself. I'm really grateful for that. Collaborating remotely is a different kind of process. It's strange to discuss artistic stuff through a screen when the other person is far away.
But it's also kind of nice to be able to take the ideas we come up with and then I can work on it on my own, which I love to do. Don't get me wrong, I absolutely love working with people, but I also love to sit down with my mood lights and take my time developing the ideas that we came up with on video chat. Afterwards I send the new ideas to them and they give me notes, so we're still working on it together. Sometimes I miss being in a studio session with producers in musicians like normal times, but it's just great to be able to collaborate either way.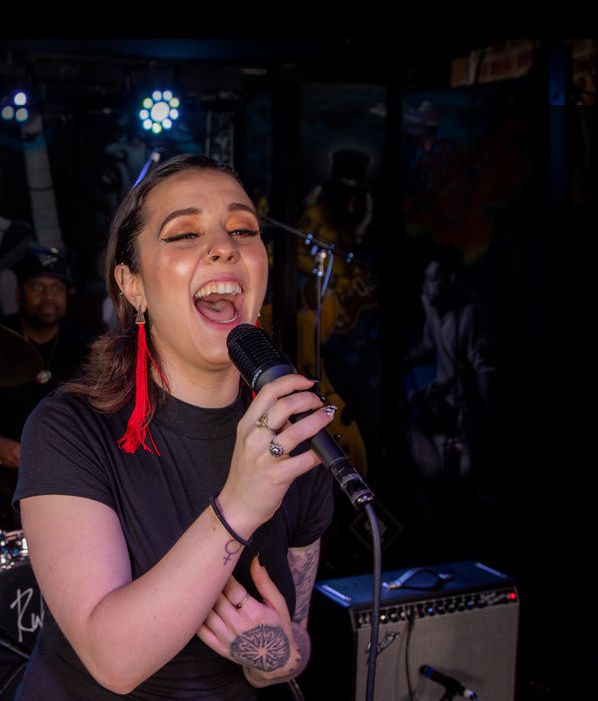 How do you find the next project or collaboration? Do you let the work come to you, or do you actively seek out projects you're interested in working on?
---
I'm always open to new ideas. I like to collaborate with people who want to work with me. I especially love when someone is excited about a project, even if it's not my own. It's beautiful when someone is excited about something. So I want to be a part of it. And when I have an idea, it only takes me two seconds to call someone and say "you have to help me develop this!" If something is meant to work, it will work. If it's not meant to work, it won't work. You can feel when something is special and there's magic in the air.
You have to be open to new projects. Work on different projects that maybe aren't your main thing, but they're going to teach you a lot. Sometimes, an idea seems crazy at first but if you follow it, you can be surprised at what it turns into! And sometimes you're excited about a project but when you try to make it a reality you realize that it just doesn't work. That's why I'm always open to getting involved in new projects.
What kind of advice or inspiration would you give to someone who wants to pursue a career in music?
---
You have to be ready for the hustle. This is not an easy career! Music is a hard thing to pursue. You have to be ready for those challenges and work really hard. To be a good singer-songwriter, you need to be humble and try to be the best version of yourself. Learn how to work with other people, and show respect to each other. I would rather work with someone that's humble and easy to work with than with someone who might be better technically, but doesn't know how to work with other people. You're all the future of music. Don't be scared of the unknown, and always be ready for what's next.
Would you like to share anything about any recent or upcoming projects you're excited about?
---
I've been working with Royal Bayyan from Kool & The Gang on my next album. He's wonderful to work with, so I'm really excited about that. We're waiting for this quarantine to be over to get out there and tour and meet new people and just work on more music and see what happens. So just stay tuned, follow me on my social media because there's definitely exciting news coming up soon.
Where do you see the music industry going in the near future? What opportunities and challenges are there, and how can musicians adapt?
---
The internet has changed the game a lot. With so many platforms to promote yourself, a lot of people are out there. Sometimes I think it's oversaturated, but it's also beautiful because everyone has the chance to succeed in following their dreams. It can be overwhelming because while it may be more accessible, at the same time there are so many people out promoting themselves. It's challenging but it's also a beautiful thing because we're all connected, we're all inspiring each other.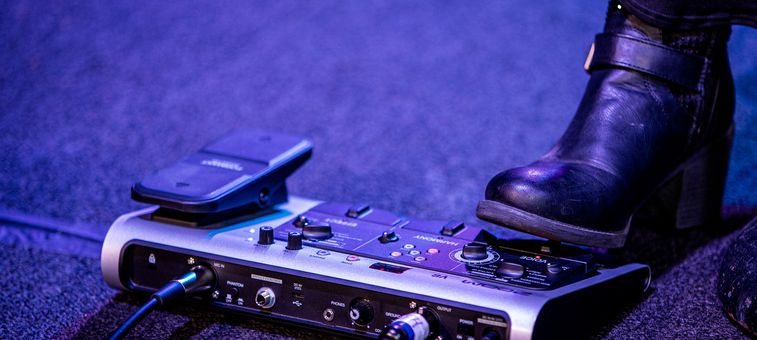 Lastly, what Zoom products do you use? How does Zoom help you achieve your goals?
---
The V6 Vocal Processor has definitely changed my life. I tried other vocal processors in the past, but they weren't user friendly. I just kind of gave up on the idea until Zoom came into the picture. When I tried the V6, I understood how it works immediately. It's changed the way I perform live. It's given me a new tool that allows me to loop my voice, harmonize with myself and use all the effects. I recommend it to every singer that wants to use a vocal processor.