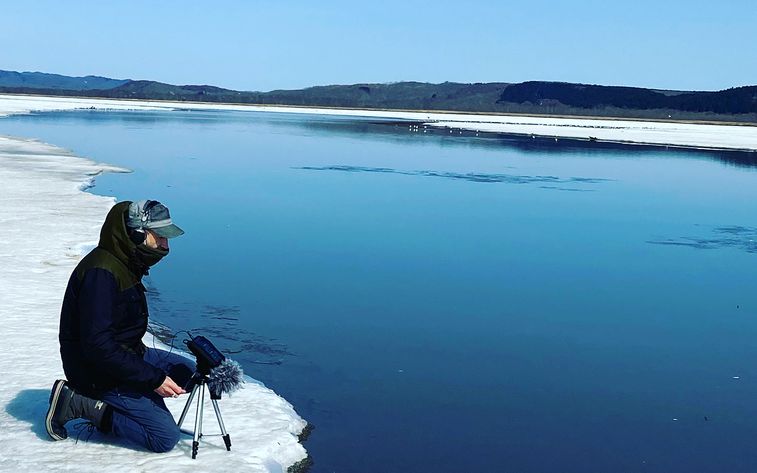 Introduction

With a fascination for music and sound creation which he shares through his broad-casts for BBC Radio and far beyond, Nick talks to us about the foundational aspects connecting the diverse sound-based projects that take him around the globe.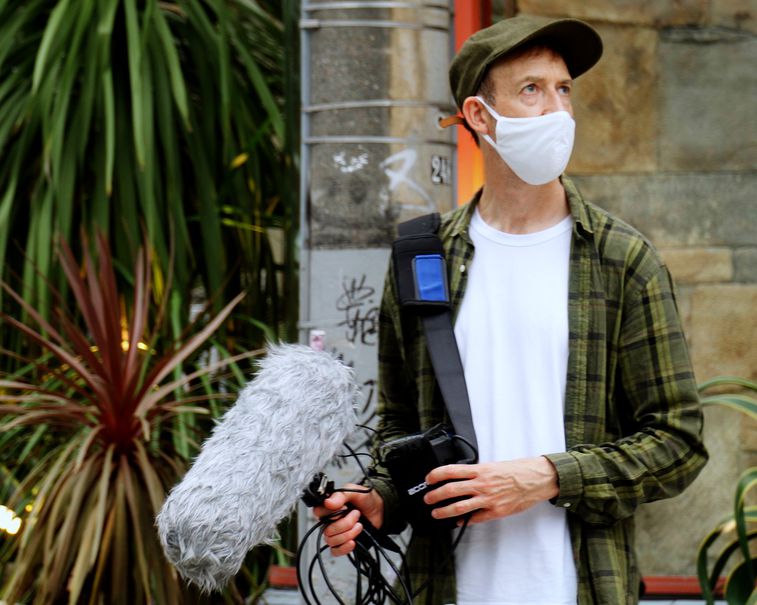 How did you first get involved with music recording and sound design?
When I was very young, I'd make up radio shows for fun with my sister using a very basic cassette recorder at my grandparent's place. That's where it started, I guess! My real interest in sound design commenced however, when I trained as a studio manager and sound engineer at the BBC in the early 90's. Between shifts and training sessions I'd record sounds onto tape and then edit and mix to create layers of edited TV commercials and programs, location recordings and speech. It was fun creating collages of sound this way, it just felt like an enjoyable way to attempt to tell stories via various snippets of audio. Later I discovered the audio art form known as Musique concrète and since then I became drawn towards that style of music composition but using sounds that were more human and more engaging.
How do your creative ideas evolve?
There are different elements to the work that I do. I spend a lot of my time working on documentaries and music radio shows. With this, mostly BBC work, I'm purely focused on the music and sound recordings that I'm featuring to develop narratives. With the more abstract field recording work, for me it's about trying to frame that perfect moment, like a photograph. In three or four minutes, I am trying to capture the perfect mix of moments that are going on sonically in that space so when I listen back, I'm instantly transported to that place again.
Nowadays I'm contributing location recordings to compilations or for my radio shows and I also create audio pieces that sit alongside music. Last year I did a series for BBC Radio 3 exploring music from Japan, called Sounds of Japan. I focused on three different areas: islands, city and countryside, using recordings I made in those places, as well as music that fit within those categories.
The field recordings helped with the music flow - in a very practical way that added a different sort of energy to the mix. I also found that having the atmosphere of a modern-day Tokyo street scene mixed beneath my voice really helped to tell the story and give it all a more meaningful context. I love it when it's possible to record a moment in a city, or in a natural environment, and then use that to illustrate points that are hard to communicate verbally. It just lifts people out of one place and puts them right into another.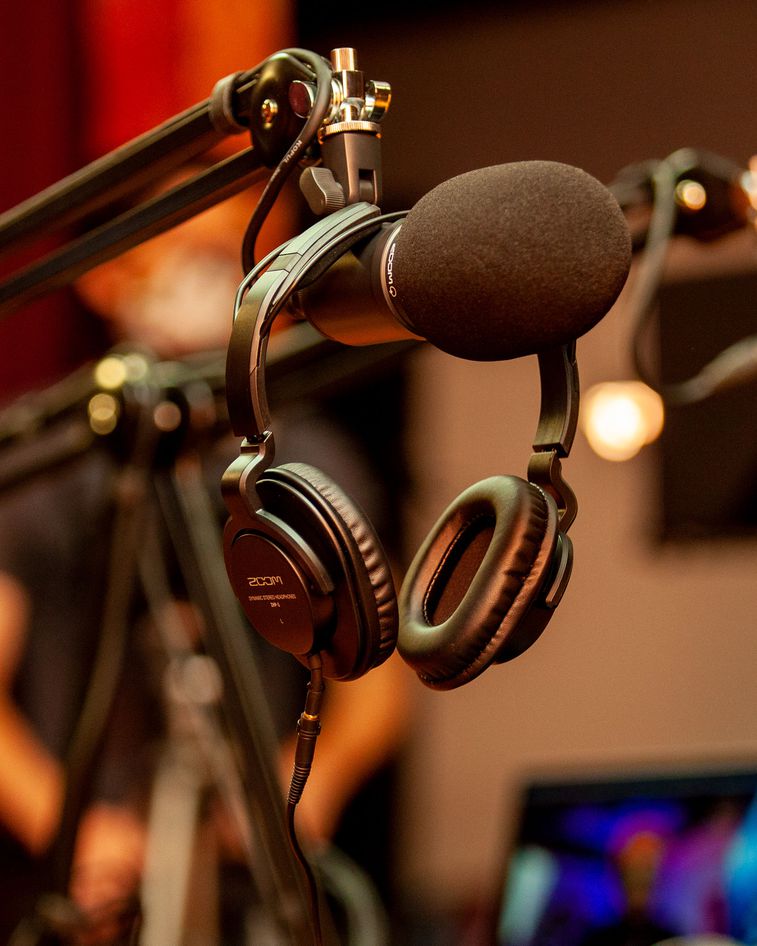 How have you come to work on such a diverse array of audio projects?

I've worked at the BBC for a long time, over 25 years altogether and I've had opportunities to present radio shows as well as produce them, and also to independently follow my passion of mixing music and soundscapes. A year or so ago, the live thrice-weekly radio show Late Junction I had presented for eight years on BBC Radio 3 (Late Junction on BBC Radio 3) came to an end and gave me the chance to rethink what I wanted to do. There were so many things I was already working on in Japan that I came out here and become involved in new projects. I've been helping to set up radio stations here. The first one is based at CIC Tokyo (Cambridge Innovation Center) a new creative hub for innovative startups here in Japan. It's called CIC Live and it's been on air for almost 12 months with a mix of Japanese and English radio shows and live stream video.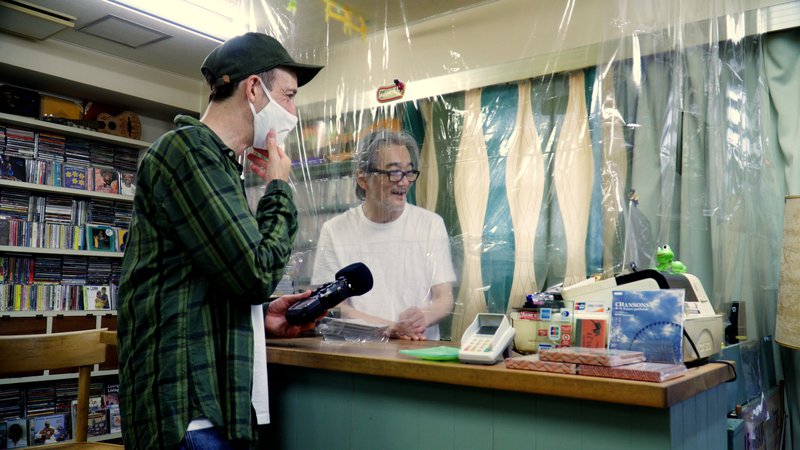 Nick Luscombe in Japan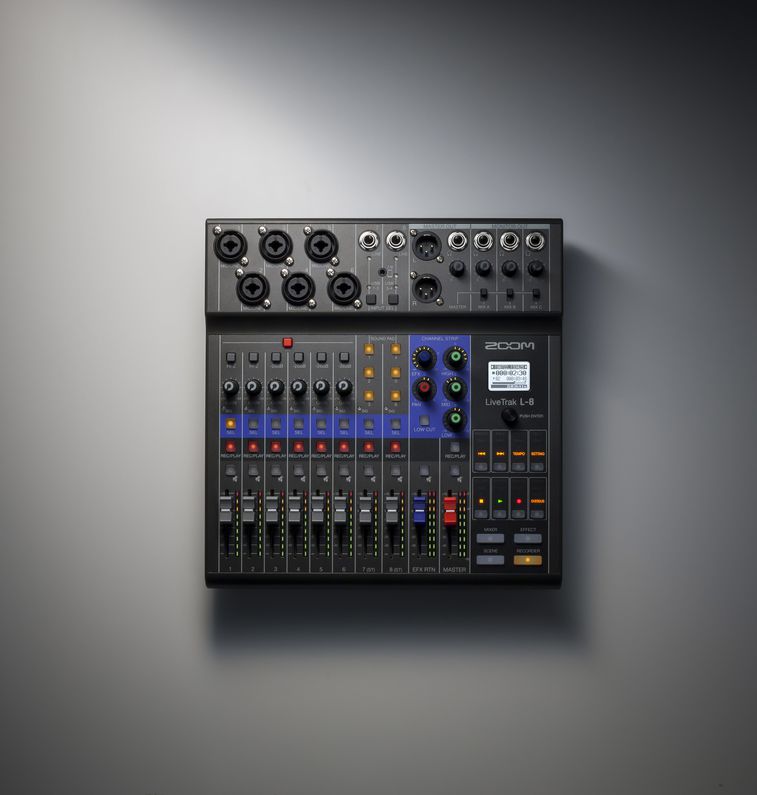 Show Productions

I present two shows - one is the New Ratio music show and the other is an interview program with startup entrepreneurs. The next radio station I am working on will be based in Hokkaido, within a mobile trailer! The technical set up is based around the Zoom LiveTrak L-8 - partly because it's super reliable and also because it's just so easy to use. Meanwhile, for the BBC World Service, I recently recorded, produced and co-presented a documentary comparing society in Japan around that of the 1964 Olympics and current day Tokyo. For all those interviews, I used my Zoom H6. I actually use the H6 pretty much exclusively. It sounds great! It's super reliable and really quick to load so you don't miss anything. For everything else I used my Zoom H1n, often hidden away somewhere to capture street sounds. This great little recorder is basically always with me!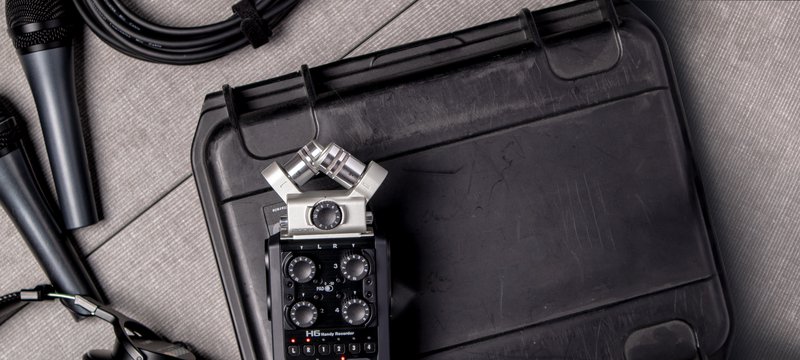 The Zoom H6
In three or four minutes, I am trying to capture the perfect mix of moments that are going on sonically in that space so when I listen back, I'm instantly transported to that place again."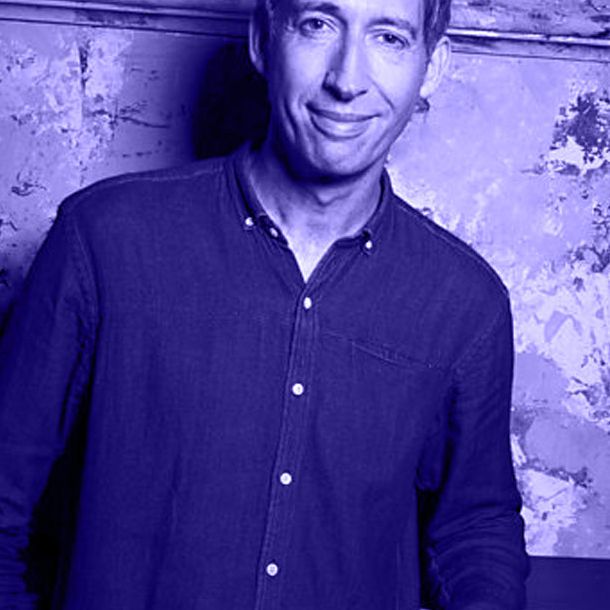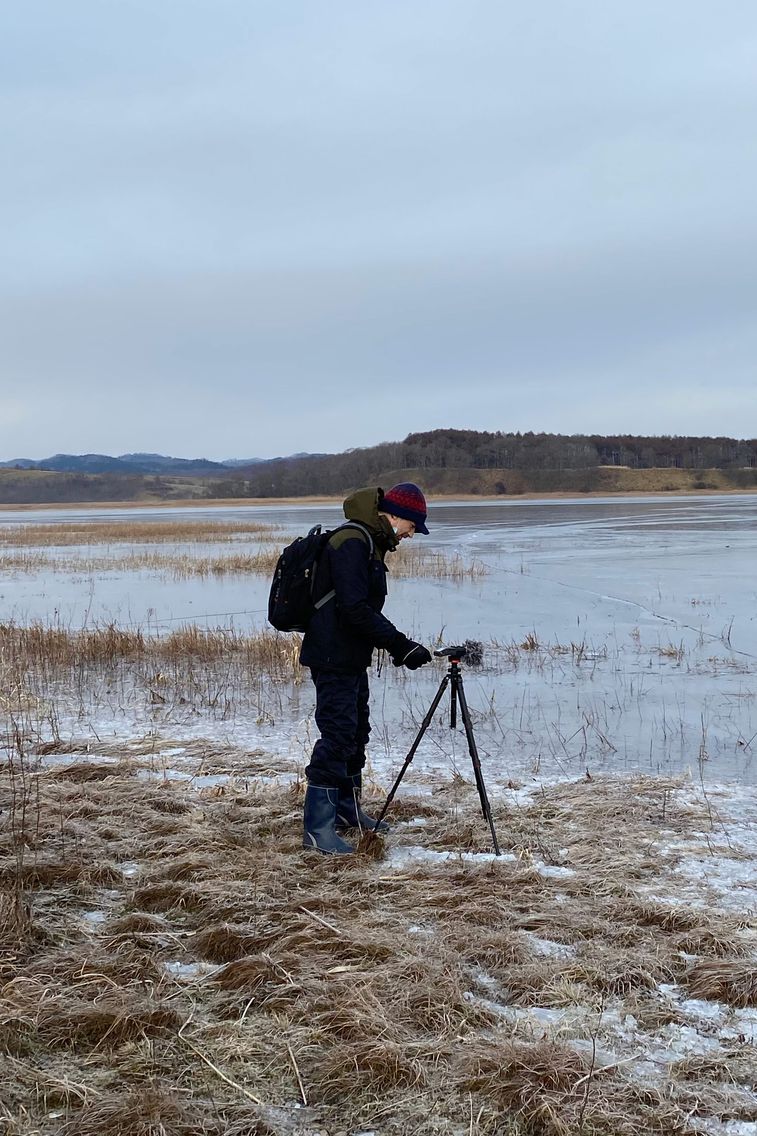 Do you actively seek out new projects or do they come to you? How does it work?
I think it's both actually. For example, on BBC Sounds there's a show and a podcast now called Slow Radio, which is a mix of field recordings and people telling stories through gently evolving sound. I have made a few shows for this series here in Japan and this year the BBC asked me to make two more programs. The first was Japanese Spring, which focused on the sounds of Spring, and I made another Slow Radio program focusing on Japanese Winter, which airs in November - packed full of sounds of ice and crunchy snow recorded in the depth of winter in Hokkaido, in the North of Japan. I have another project that I co-founded back in 2010, called Musicity (MSCTY), working with musicians, sound artists and field recordists to tell stories about places and structures through sound and through music.
We've been working with architects such as Kengo Kuma, who designed the National Stadium which hosted the 2020 Tokyo Olympic and Paralympic games. Kuma's work has always been a massive inspiration to me and he continues to create so many truly dynamic and innovative buildings. MSCTY works in a number of different ways. Sometimes we work with acoustic engineers, like Arup, to measure to the acoustics of a space so that a musician, armed with the knowledge of which frequencies will work best, can create the perfect sound for that space. On another level, we get people to collect recordings from a certain place, and then use that as the foundations for their music. It can be scientific, or it can be purely art based, and about the feeling of a space through its sound.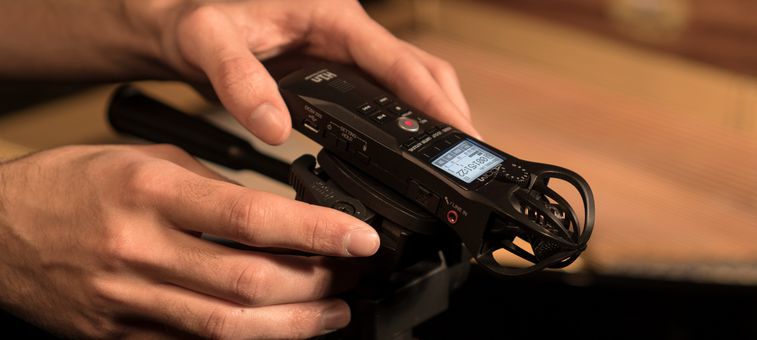 Lastly, what Zoom products do you use? How does Zoom help you achieve your goals?
I basically use my own Zoom recorders, the H1n and the H6 a lot, and recently started to experiment with the newer Zoom H3-VR for binaural stereo recording.
And then the H6. Yeah. I mean... why do I love it? It's just really versatile. I am often asked what equipment I use to record my BBC documentaries, and when I say it's the H6, the response is usually - "what else?", but most of the time that's it! I think they were a bit disappointed!