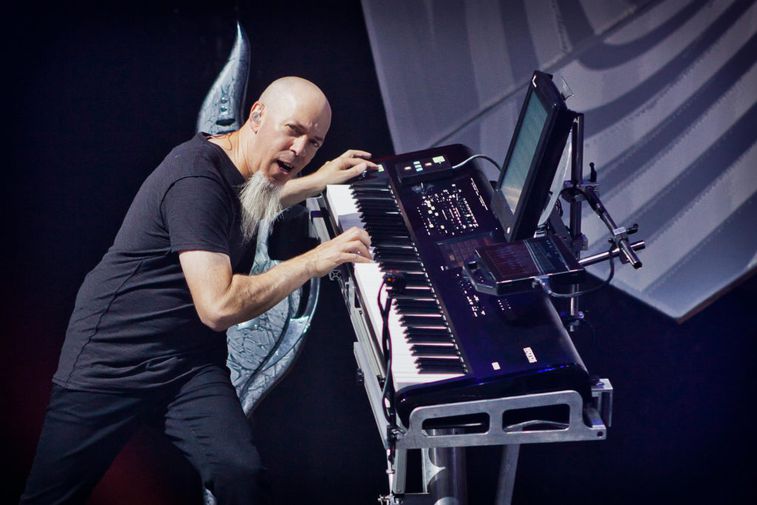 From his classical beginnings to current status as an icon of the progressive rock world, keyboardist and sonic pioneer Jordan Rudess has always followed his creative instincts to create some of the most forward-thinking music of this century. In addition to his role as a member of Dream Theater and Liquid Tension Experiment, Jordan has also recorded and performed with a diverse list of artists including David Bowie, Vinnie Moore, Steve Morse and more. We recently talked with Jordan about his unique career path from Juilliard to Dream Theater and learned how he's forging his own path by creating revolutionary new instruments and embracing intimate connections with his fans through streaming and music lessons.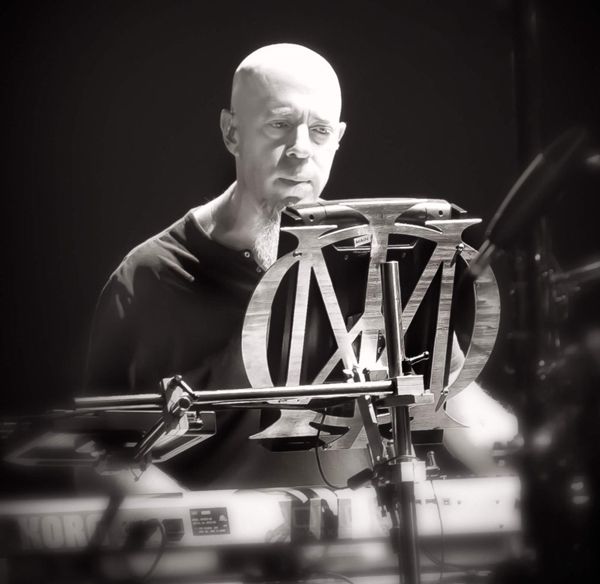 Who and what are your biggest inspirations and influences on the way you approach the keyboard?
---
When I left Juilliard I opened up to a lot of artists beyond the classical world. I got really into Chick Corea, who we unfortunately lost recently. Even though I've never been a big jazz fusion guy, one of his albums in particular Now He Sings, Now He Stops was very pivotal in opening me up to new possibilities that I could go into with chords and rhythms. My most forceful inspiration was Keith Emerson and the Tarkus album he did with Emerson Lake and Palmer. That was the first time I heard the kind of power and might one could have with keyboards. Some other guys that influenced me were Rick Wakeman and Patrick Moraz. As far as bands go, certain groups at that time were major influences bringing me to where I am today, like Genesis, King Crimson, Yes and Gentle Giant—these amazing, progressive rock groups. I saw multiple concerts of Gentle Giant, I thought they were so cool. They all played different instruments and there was a lot of counterpoint going on. It was kind of mind blowing because there's just not enough counterpoint in rock music.
Music is something that is so beautiful and nobody should be denied the right to make as much music as they want to make."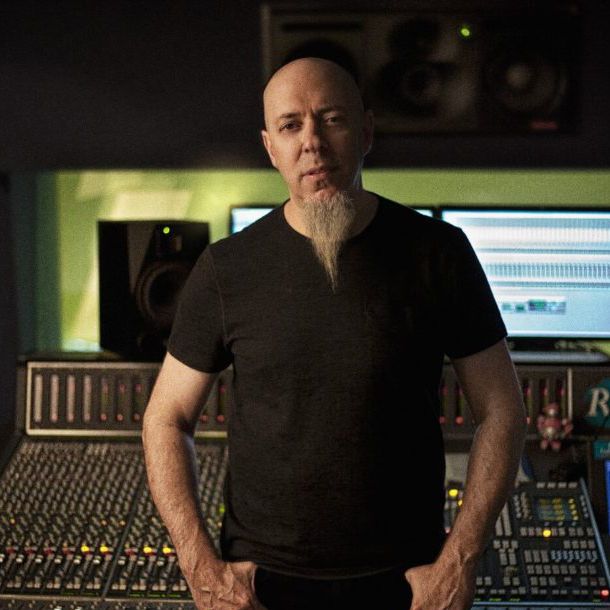 You've not only pushed the boundaries of music performance and composition, but you're also known for innovative uses of technology in music. Through your work with Wizdom Music, you've helped to bring new instruments and music software into existence. What inspired you to get into the world of creating new instruments and how has it influenced your own music?
---
One of the things that really changed my life was when I discovered the Moog synthesizer, specifically the Minimoog. I had to convince my parents to figure out how to get a Minimoog. This was when I was first leaving the classical world and getting into other things. That synthesizer really changed my life. I realized that I had a strong connection with the art of expressing sonic ideas by turning knobs and listening to the sound change. I became more and more aware of the way that sound happens from that point of view. The electronic headspace is very different from the acoustic headspace, and it comes with a whole new world of possibilities. I became passionate about playing the Minimoog and exploring synthesis. It led me on a path to always being interested and involved in the development of instruments. I worked with Korg and Kurzweil, programming sounds for their instruments and making suggestions for how the instrument should behave and operate.
A lot of things progressed quickly when I discovered the first iPhone. Before it had any good apps, I would just put my hand on it and move my fingers and imagine if I could just push my fingers in different directions, I knew there's something really cool that could happen musically. This was in the early days of the iTunes app store. I found a guy that was doing some music programming. I reached out to him and told him I had an idea of how to create music on the iPhone. My idea was a multi-touch experience where every note could be independently played and you could apply pitch bends or vibrato to one note but not the other.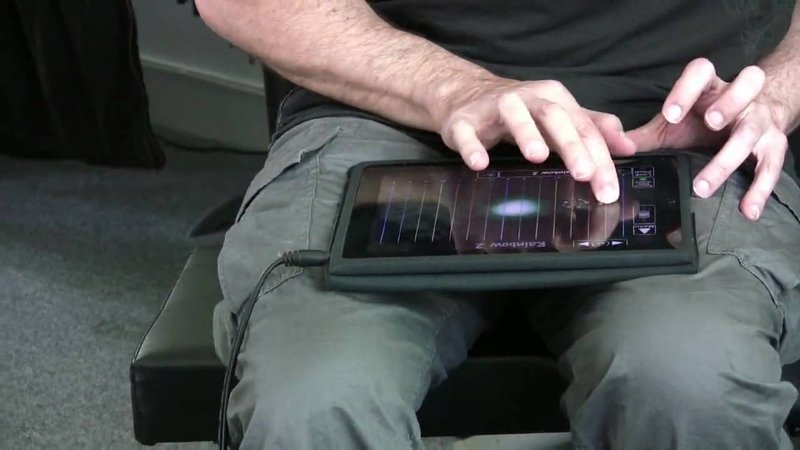 The app we ended up developing was called MorphWiz. Billboard voted MorphWiz as the #1 music app that year. It opened the door to being able to develop more ideas. So we did a sampling app called SampleWiz. Now I have an app called GeoShred. It's a very expressive musical instrument that runs on iPad and iPhone, soon on Android.
I've used all of my apps in my own music. I used GeoShred in my rig on the last DreamTheater tour. I could play leads or introductions to different songs on it. I'm making these apps for the world but I'm also making them to use myself. It started with the interest in electronic music, then I became really passionate about how technology can further expressivity in music.
When you put these things out, you have no idea where they're going to go. One of the most rewarding things about GeoShred is that its become such a real instrument that there are new musicians that are GeoShred players—that's their main instrument! Especially in places like India, where they're more sensitive to pitch, Carnatic musicians have a really advanced way of controlling pitch in a mixture of diatonic and fretless scale systems. GeoShred really allows that kind of playing like nothing else. It has this really intelligent pitch bending. So I see videos of people playing GeoShred in India and it blows my mind because they're doing amazing things—things that I can't do myself! It's really rewarding.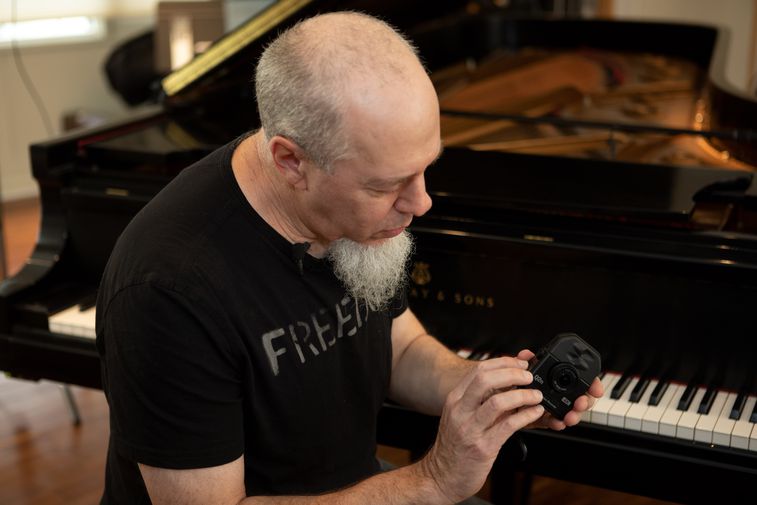 Modern technology has enabled musicians to work remotely on studio recordings together. How do you approach this kind of collaboration?
---
Sometimes I get asked to do solos on other people's albums and I usually do that remotely. I've also worked on some really important albums, I did two trio albums with Tony Levin and Marco Minnemann, those were all done remotely, we worked in our own studios and sent files back and forth. It's nice to be in your own studio and just focus and do your thing. Network technology has improved so much. As far as being able to talk and share ideas with someone else in real-time and lay down tracks, it's all coming to the next level.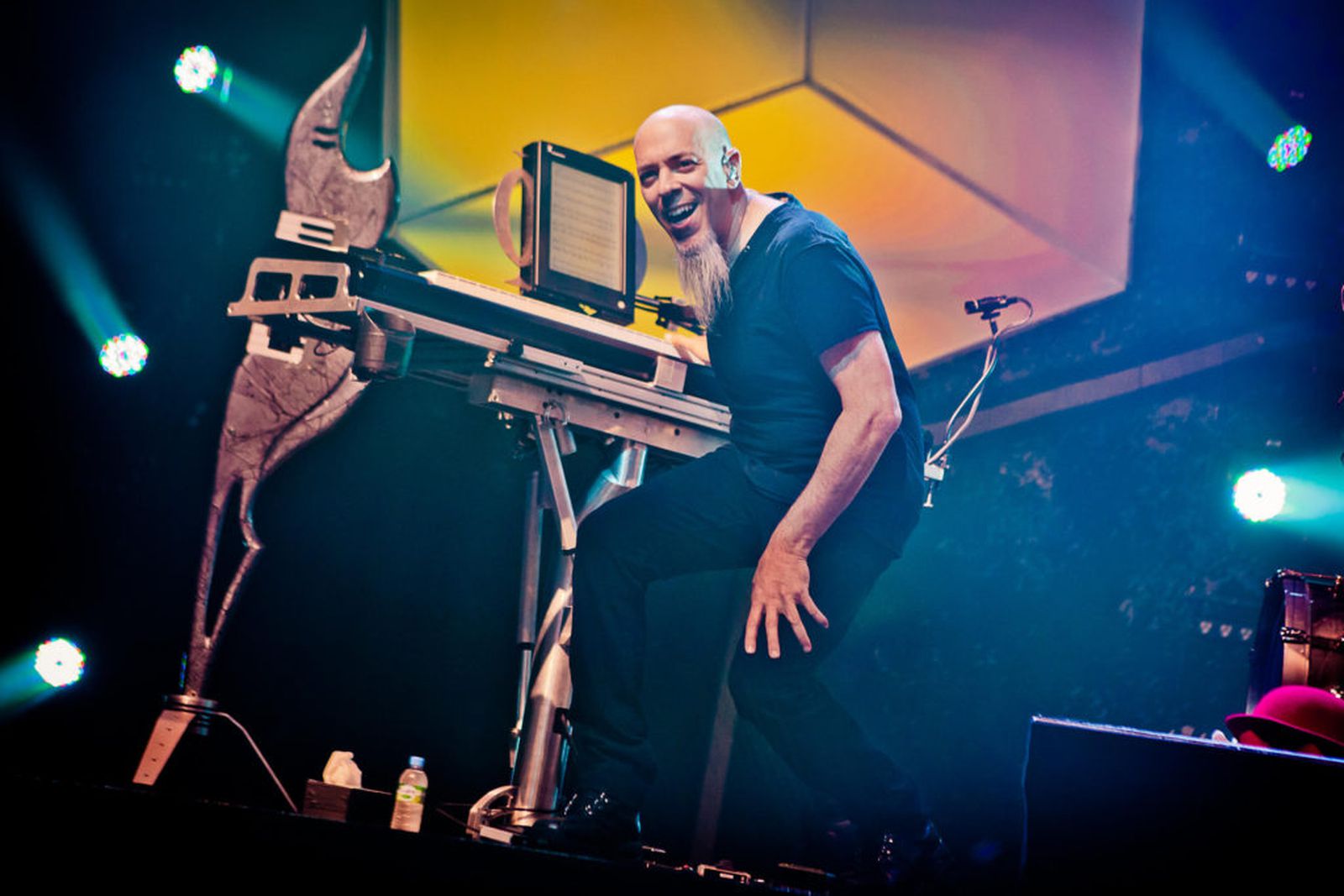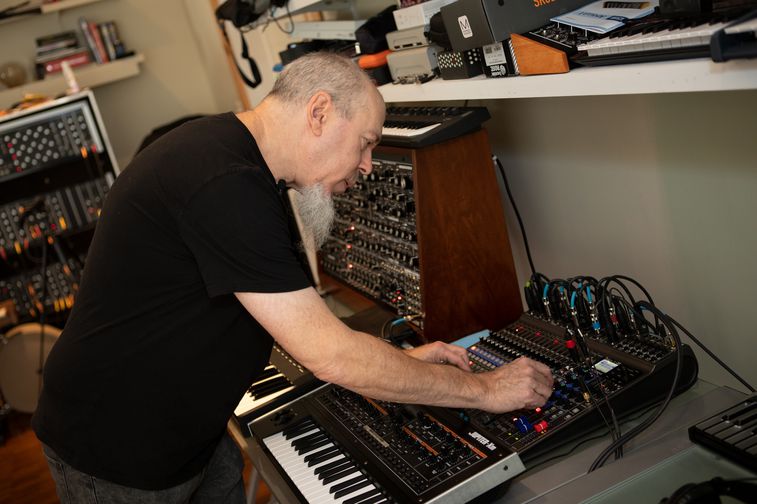 What's your home studio setup like?
---
Streaming-wise I started with my iPhone, I would just put it on the side of my piano use the built-in mic. It was fine, but I wanted to get more serious. That led me to talking to the guys at Zoom about their cameras. I got two Q2n cameras and I learned to do some basic streaming. Then I decided I wanted more cameras to have a variety of angles. Some of my streams are Steinway grand piano, and other streams are with my synthesizers. It's a pain to have to reconfigure everything. I wanted to have cameras that are ready to go. So now I have five Zoom cameras around the room so I'm ready to start streaming at a moment's notice. I've got one Q2n that faces down at my keyboard, one wide shot of the whole Steinway, a few cameras dedicated to my synthesizers. It's a whole thing now.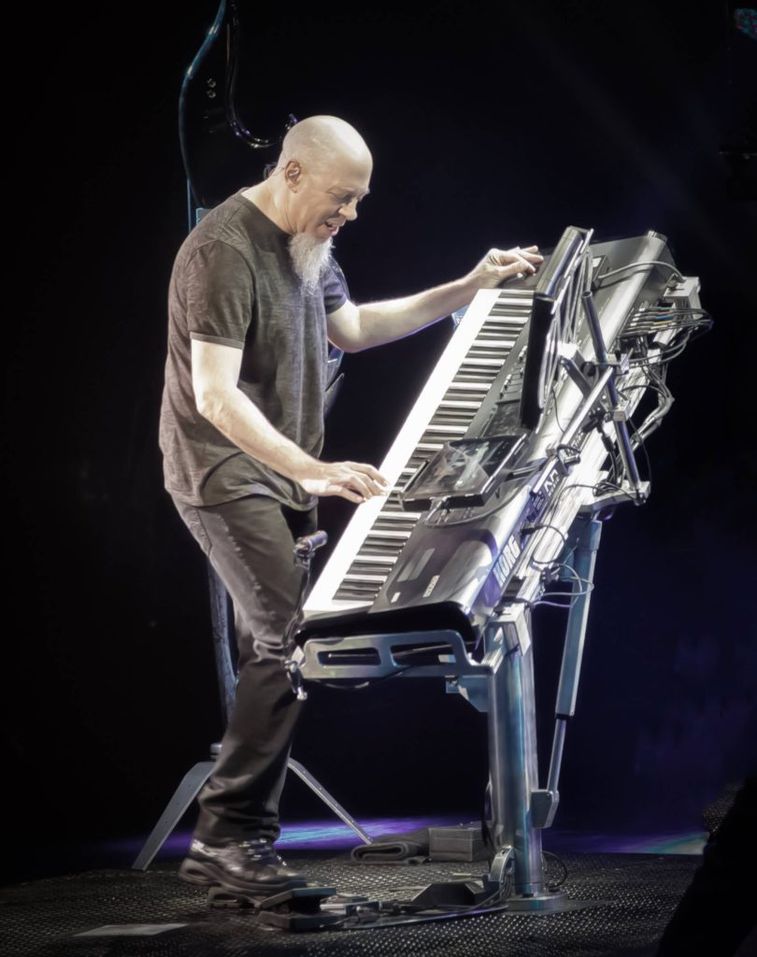 How has it evolved over your career?
---
I realized I needed to have direct audio, where I can go from one setup to another and have it be really quick and easy, and make the whole thing seamless. I asked my engineer what he thought and he recommended the LiveTrak L-20 mixer. It's been an incredible addition to my studio. If I want to do a piano and vocal stream, or if I want to do a synth stream, I just have to recall the scene I want and It mutes/unmutes the channels it needs to, adds the effects I want, and it's all ready to go. It's so seamless. I absolutely love it—it's made my life so much better.
I loved it so much, I bought a second L-20 for my recording room. I have a separate room where I record my albums. I like to be able to play live with all my keyboards, but also work at my computer and know that I have everything routed in the right direction. With the L-20, I can go into my studio, decide what work I want to do, I hit one button and I'm there. This is a great thing when technology can function for you and work well. Life is awesome.
A lot of my work these days is done with a computer and software, but that said, I still use and enjoy all the different keyboards. I can't deny it; I like being surrounded by keyboards. I wake up every morning and I say "Wow I get to play around with my synthesizers again today, what a great day!"
Would you like to share anything about any recent or upcoming projects you're excited about?
---
On March 26, we have a very fun and highly anticipated Liquid Tension Experiment album coming out. It's probably the most anticipated album I've ever done because we literally haven't put out an album in 22 years.
In other news, during this period of quarantine I finished an album of reflective piano music that I'll be putting out on digital platforms very soon. It's all finished musically—I'm just waiting for some graphics to come in. That album is going to be called A Chapter In Time. The music reflects on this period of time, so it's gentle and thoughtful piano-based music.
At this very moment we're recording a new Dream Theater album and it's going really well. We're having a lot of fun. That's not coming out until next fall, so there's some time to wait for that, but we're really excited about the music we're making.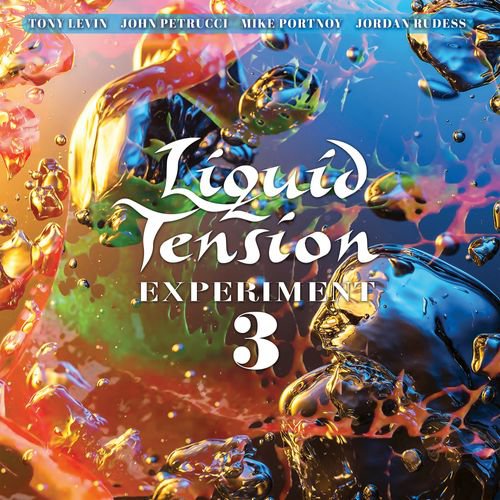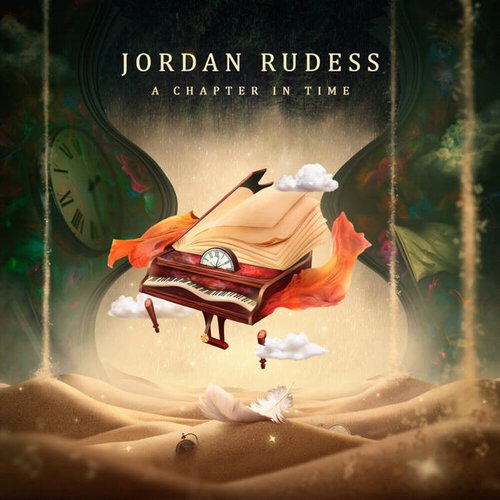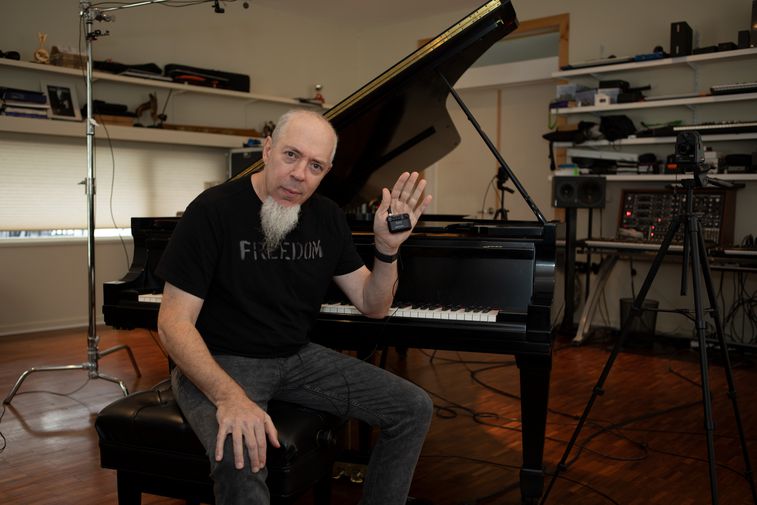 What kind of advice or inspiration would you give to someone who wants to pursue a career in music?
Music is something that is so beautiful and nobody should be denied the right to make as much music as they want to make. It's really important to set up your life so you can make music. Everyone has to make a living. Young musicians need to understand that making a living with music is one of the hardest things that anyone can take on. It's fairly unlikely for most people, so understanding that going into it is a good thing. You want to set yourself up so you can make music happily. It doesn't necessarily mean you have to do that for a living. Think about how you can set up your life so you can get the money you need and also have time to make the music. It is important to follow your heart. I've always done that.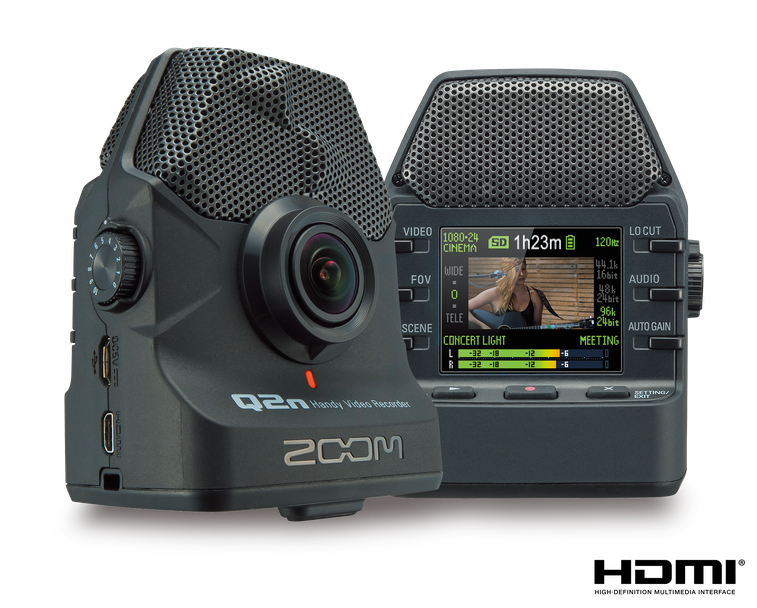 Something else I recommend to people is how important it is to capture good video and audio. If you're a band and you want to show someone your music, do it right. Get a Zoom camera or recorder—they allow you to capture your performances and rehearsals with a really great sound like nothing else. You don't necessarily need to record direct with a mixer. Just put a Zoom camera in your studio and you'll get great video and audio quality, and you're good to go.
Related Products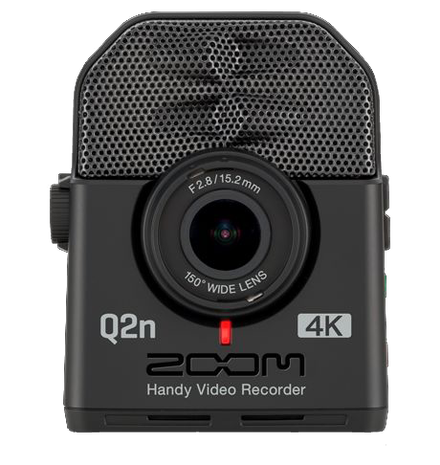 4K Video + Audio Handy Recorder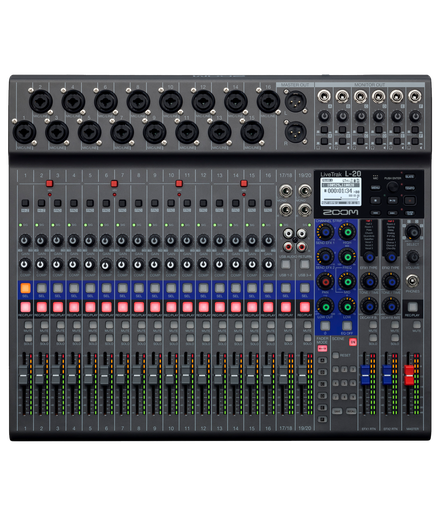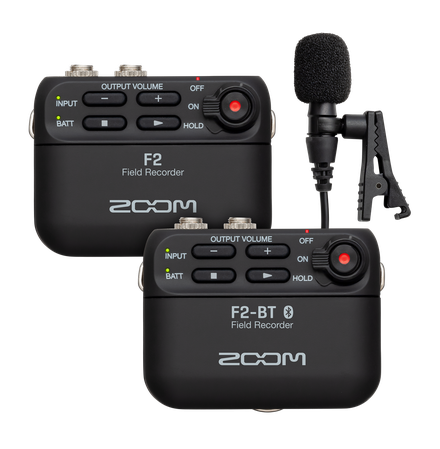 Compact Field Recorder with Lavalier Mic