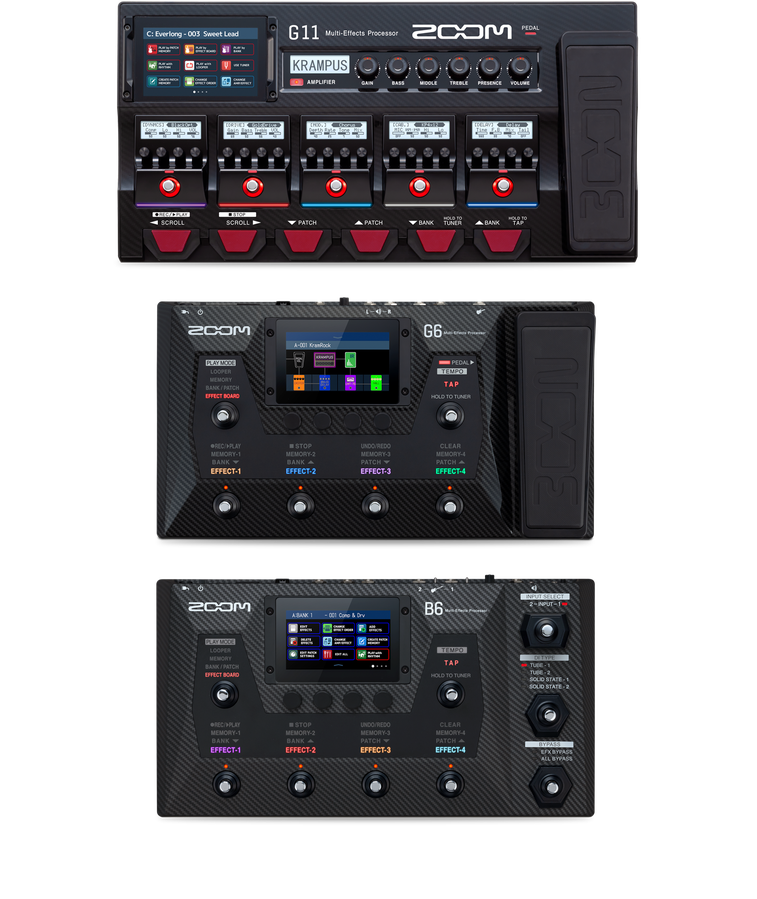 About the Collaboration
Zoom, Jensen Speakers, and Overloud have joined forces to create a unique collection of speaker cabinet models, now made available as IR data, for the Zoom G11, G6 and B6 Multi-Effect Processors. The custom IR's were captured by the Jensen and Overloud teams, and then fine-tuned in collaboration with Zoom to best fit the tonal response of Zoom's popular pedalboards.


---

Jensen Speakers for Guitar and Bass are manufactured in Italy by SICA Altoparlanti, global supplier to the guitar amplifier industry. www.sica.it/en - www.jensentone.com
---

Overloud, a brand of Almateq, from Italy. In 2021, Overloud partnered with SICA Altoparlanti, to capture the official collection of the Jensen Speakers IR libraries. www.overloud.com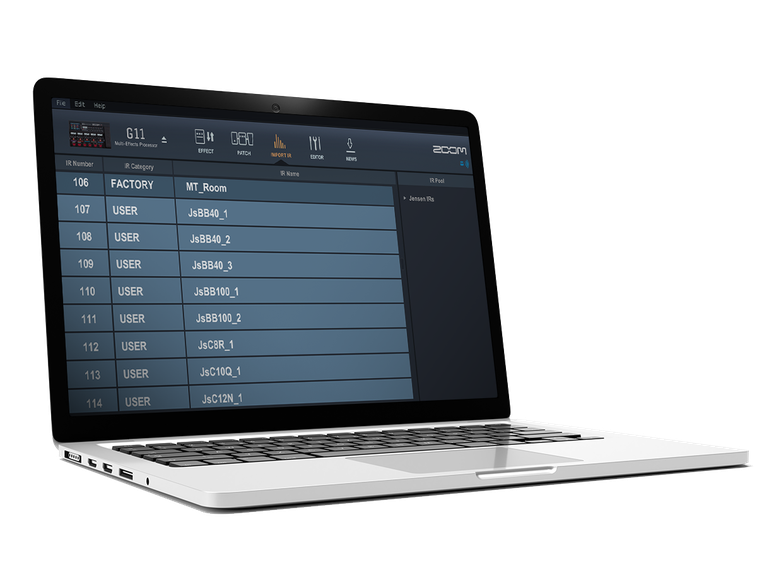 Get The IR's
A total of 30 Jensen IR's are now available for free download. Users of the Zoom G11, G6 and B6 Multi-Effects Processors can simply download the following file and drag & drop the IR files into their Guitar Lab application.

The Guitar Lab v7.3 or later ( for Windows / for macOS ) is required. Instructions on how to import IR's into the pedal are provided in the IR chart in the downloaded ZIP file.
Download Jensen IR's