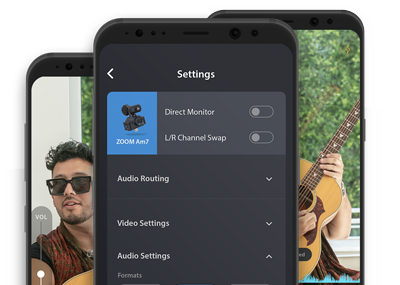 Mobile HandyShare:
Mobile HandyShare is an enhanced mobile recording app for Android that fully integrates your smartphone's built-in camera functions with the Zoom Am7. Combining 4K video with pro audio features like record/playback level meters, direct monitoring and dedicated controls for the Am7 on your Android device.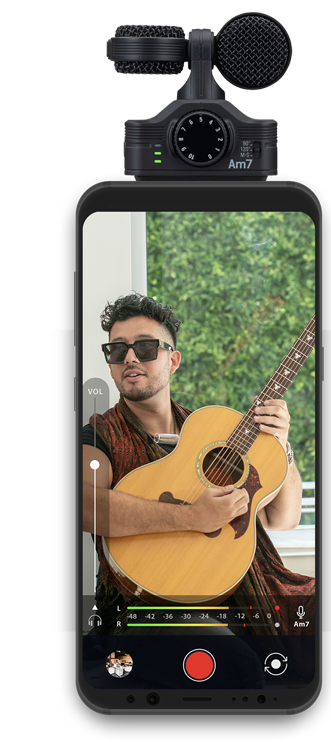 The app provides camera zoom and focus and can use the front and rear cameras so you can easily record in selfie mode. You can record* up to 4K Resolution, 60fps, supporting video file sizes larger than 4 GB so you can capture performance length videos at high resolution in a single file.

For audio, Mobile HandyShare includes clip detection and zero latency monitoring and can support sample rates of 44.1 or 48 kHz.

Get the most out of your Am7 and record pristine sounding videos right on your Android device.




*Capture to internal memory or directly to SD Card.
Available for free on the Google Play Store
System requirements: Android 10 or later
(Android 9 has some limitations, such as no monitor sound output during recording, and the level meter shows the same left and right.)