His debut album "Fushigi na Kuni no Violin Hiki" (Violinist in Wonderland) released in 1985 had a big hit with sales of more than a hundred thousand copies. Since then, he became a top violinist in any musical styles. He is also known as a pioneering violin player with 5-string, 6-string, and 15-string (double neck) violins. On stage, he played with many artist not only Japanese artists but also oversea artists as a soloist and/or the concertmaster for the stages including Frank Sinatra, Liza Minnelli, Sammy Davis Jr., and Quincy Jones. In the Violin world, he played with Stépahne Grappelli, Didier Lockwood, Christian Howes, and Casey Driessen. In the studio, he played in the recording sessions as a musician for Ryuichi Sakamoto, Joe Hisaishi, Tomoyasu Hotei, Keisuke Kuwata, Yosui Inoue, Taeko Onuki, etc., and as a composer, an arranger, and a player for many artists. He also worked as musical director for more than ten theaters, and in the video game field, he played as a solo violinist for famous game titles including "Mario Kart", "Gran Turismo", etc. At live performances, he plays in many musical genre such as progressive rock, contemporary jazz, manouche jazz, pops, chanson and more. One of his lifework is to have solo improvisation live performance with tong of effect processors. Sometimes his performance has two hours long, and nobody can catch up his superb effect techniques. He gets highly reputation on his stage to create beautiful artistic world using electric power tools, bricks, steel frames, and many kinds of materials as musical instruments. He also works as an advisor of product development of electric violins, melodicas, etc. by offers from major musical instrument manufacturers. He also produced more than 150 advertising jingles, and released 26 albums so far.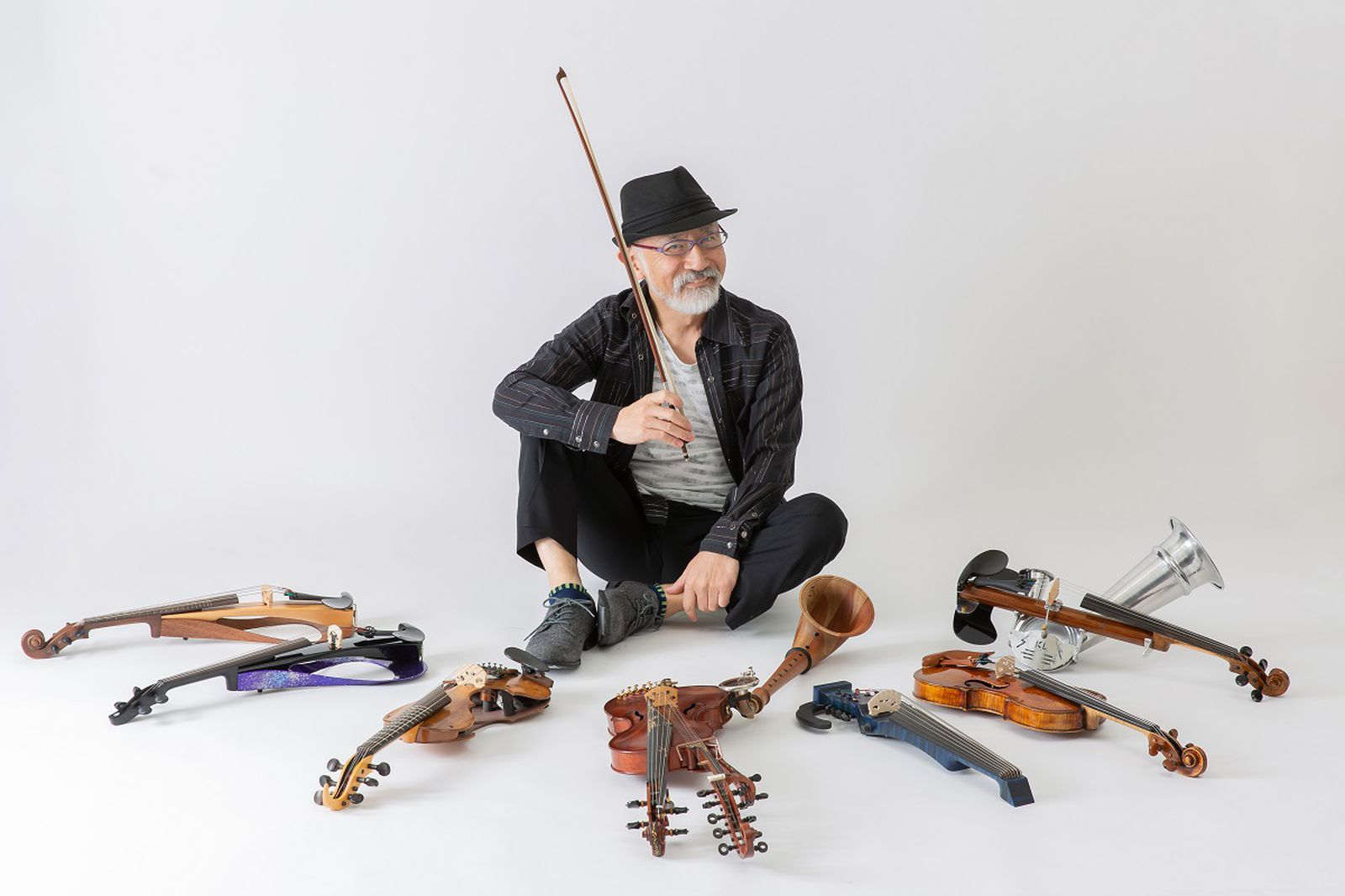 TOSHIIRO NAKANISHI'S CUSTOM A1FOUR / A1X FOUR PATCHES
Evn Trick - This distortion sound for electric violin uses Vn DIST and Vn Chorus.
Vn Harp - This uses PolyOctUp and Ac TpEcho to create a mysterious violin sound. Pizzicato playing can generate reverberations like a harp.
Vn Unsn VC - This sound for violin uses PolyOctDw to create the sound of a cello playing an octave in unison.
Evn Funk - This funky electric violin sound uses Vn A.Wah.
Vn Vision - This spacey sound for violin uses DualPitch.
New Preset Patched can be downloaded via the Zoom Guitar Lab software found in the A1 FOUR / A1X FOUR Support & Downloads section.