Tone For Days
The ZOOM G2 FOUR and G2X FOUR give guitarists more tone variations than ever before thanks to all-new amp modeling and innovative IR technology. You'll dial in amazing sounds right out of the box.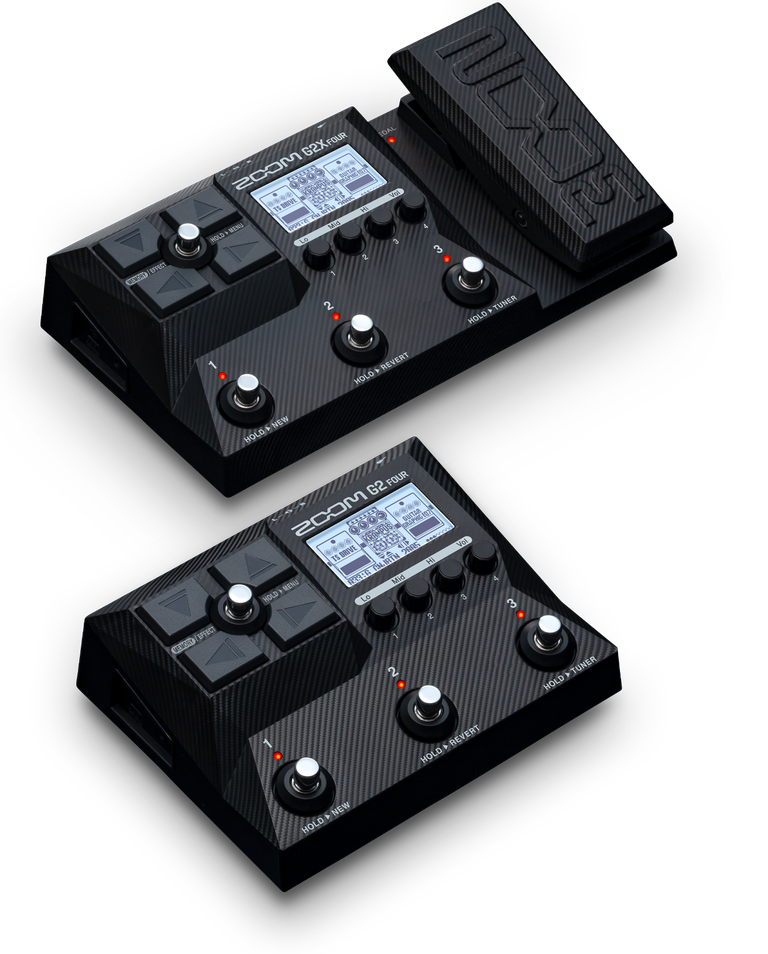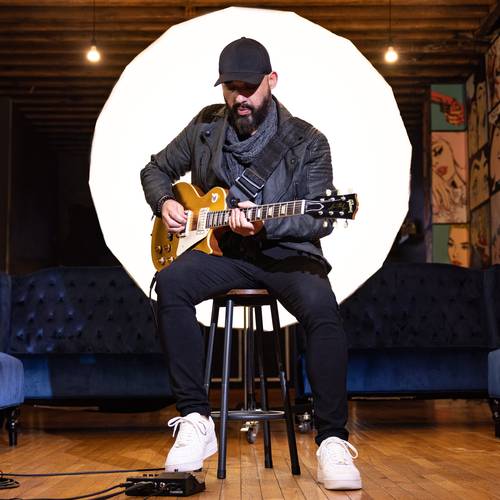 Rich Amp Models
The G2 FOUR and G2X FOUR take amp modeling to the next level. They combine faithfully reproduced models of classic amps and pair them with cabinet models that utilize our new Multi-layer IR technology. This gives guitarists both great tone and the feeling of that "big stage" sound in any environment.

Hear Zoom's Original Amp Models
Guitarist Eli Menezes of EMP3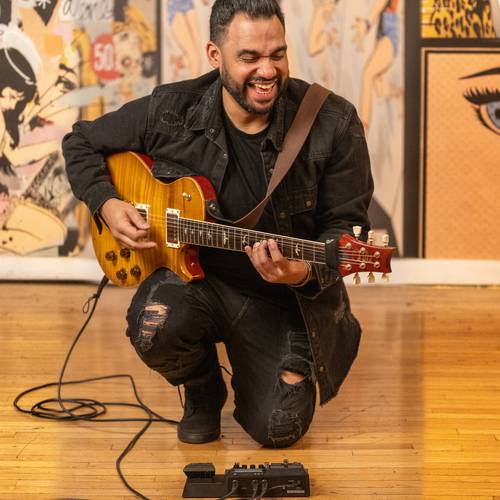 Multi-Layer IR
Each amp model is built with Zoom's innovative Multi-Layer IR's, to recreate the tonal characteristics and feel of playing through classic amps and cabinets. These Impulse Responses were captured from iconic cabinets at 3 different volumes and are blended and activated based on the volume of your guitar.(Patent Pending)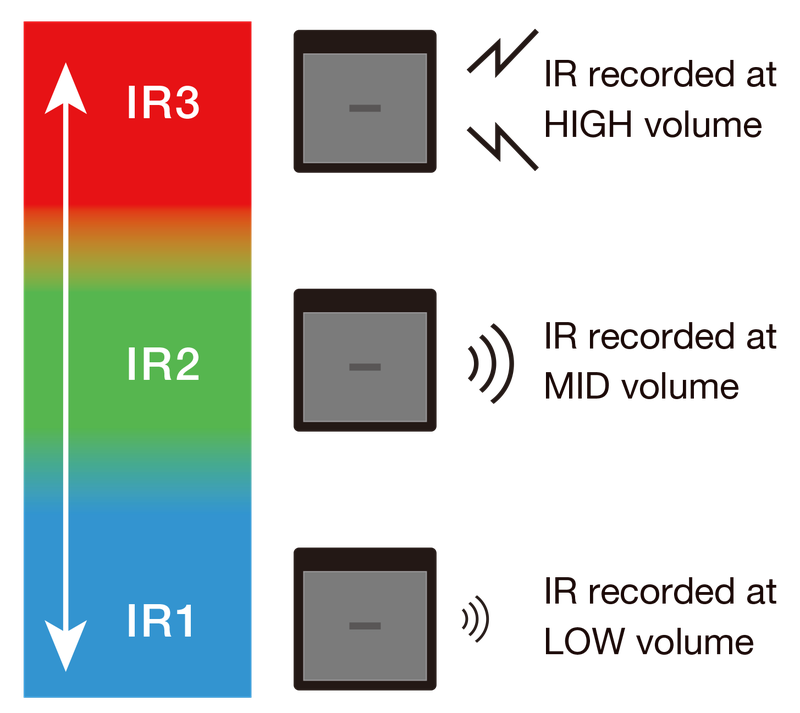 Guitarist Ricardo Ramos of H.E.R.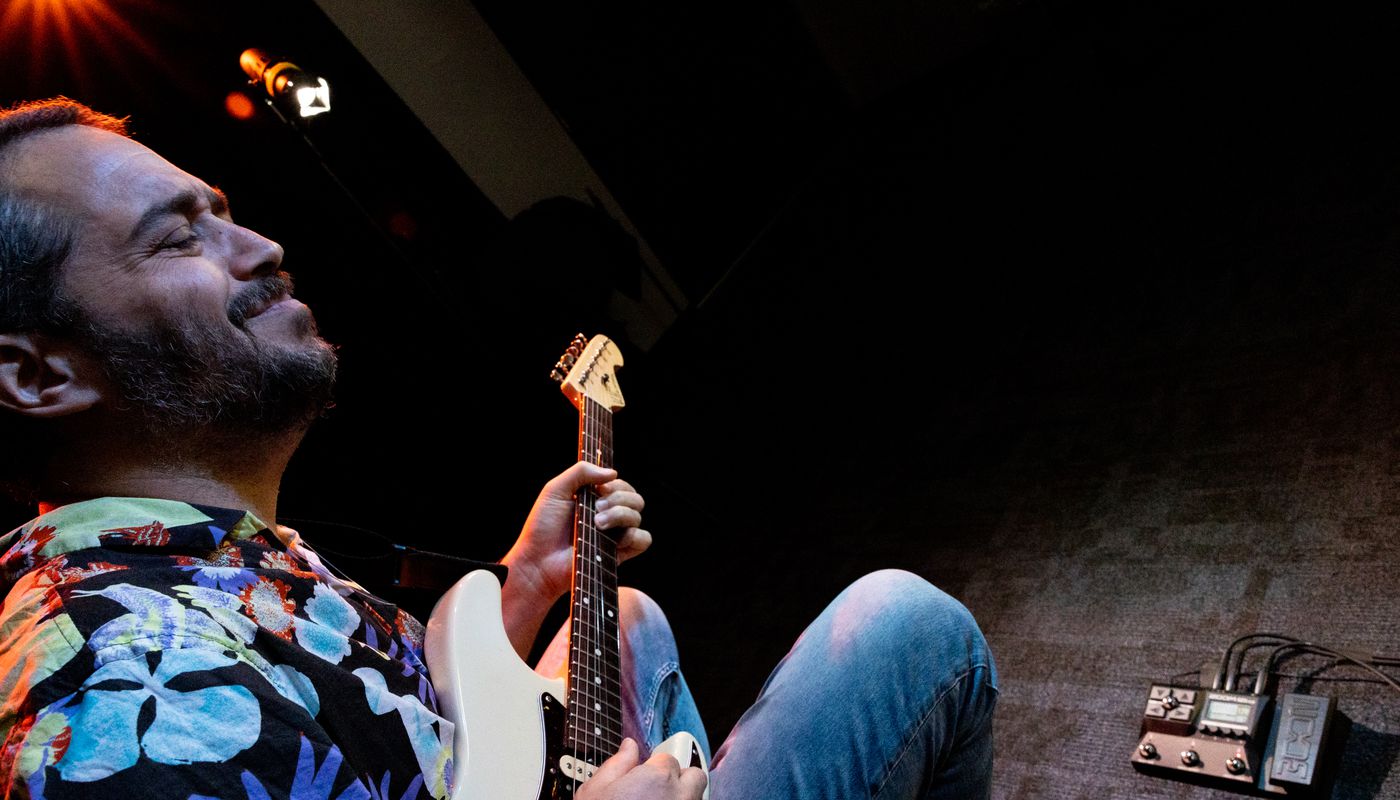 Historic Guitar Sounds
Preloaded with 250 presets, these patches are designed to recreate the evolution of guitar tone. Each patch recreates the sound of an iconic song from the 50's to today.


See the full list of 250 presets ►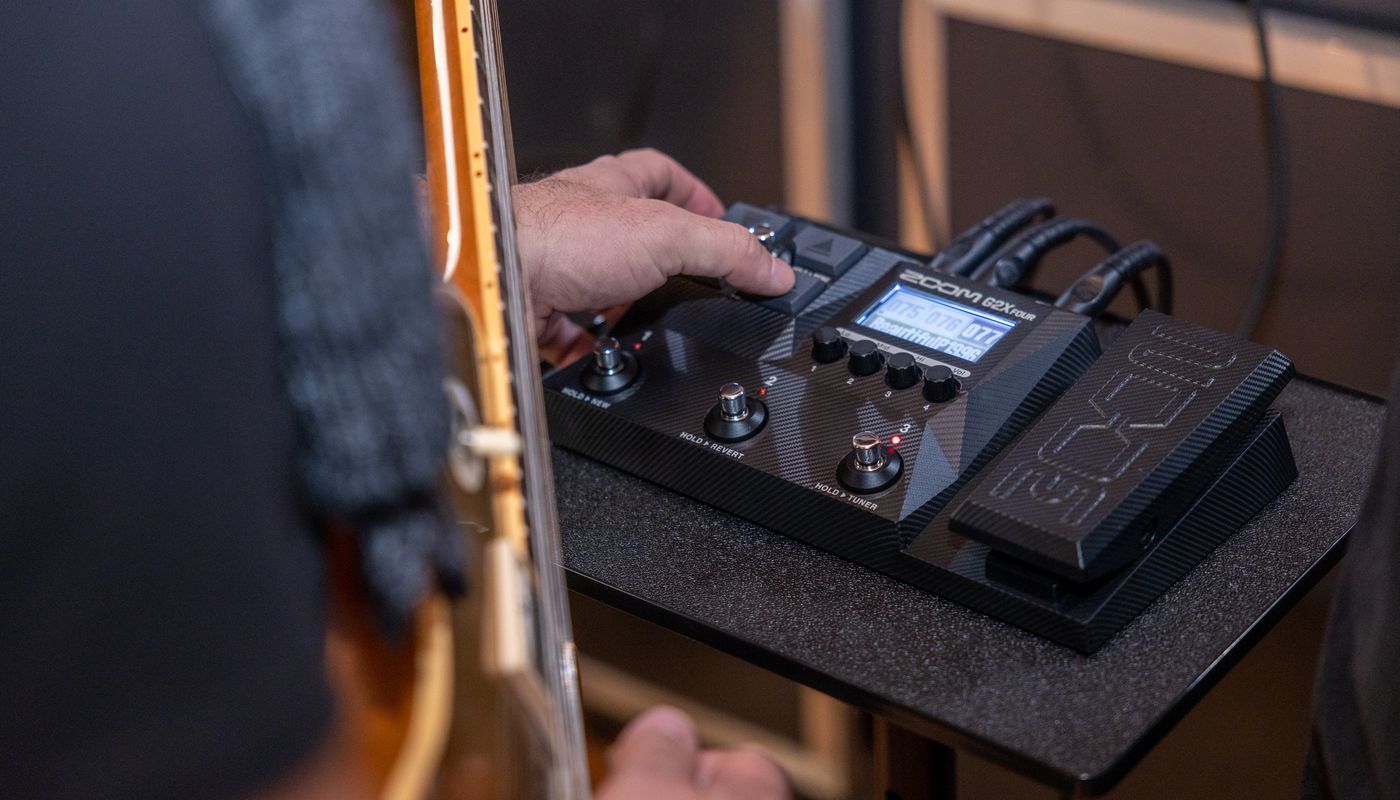 Jam Packed With Effects
Build patches from over 100 effects, exploring a wide range of traditional and boutique tones, from classic spring reverbs to extreme distortions, modulation effects, wah, and more. Mix and match up to 7 effects to build your own custom patches.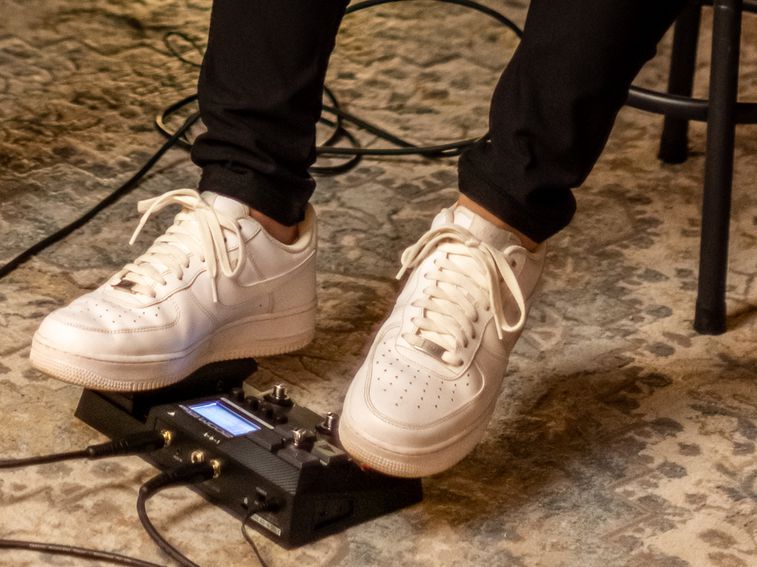 Cross Key Navigation
Zoom's new cross key navigation switches help you control the pedal using just your feet, allowing you to make adjustments on the fly. Additionally, the 4 rotary encoders allow for quick adjustments to effects parameters as well as output settings.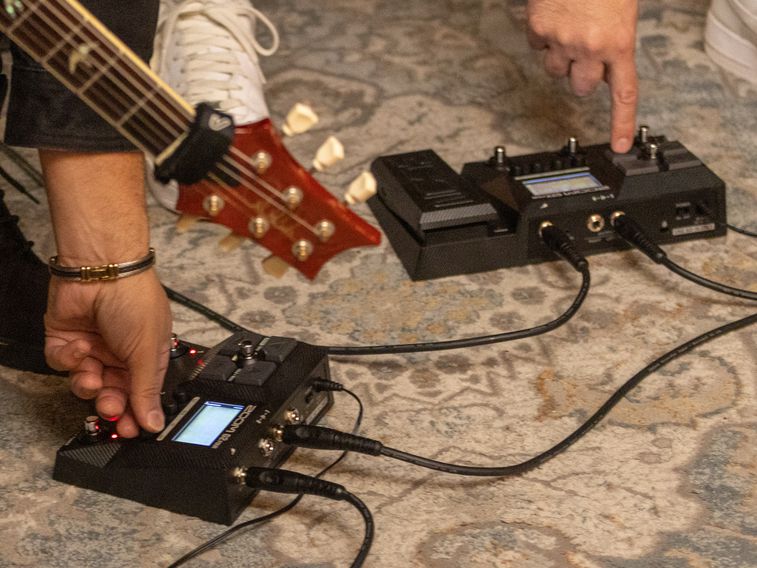 User Interface
The newly designed user interface makes it easier than ever to edit effects parameters, reorder effects chains, and access the looper and tuner.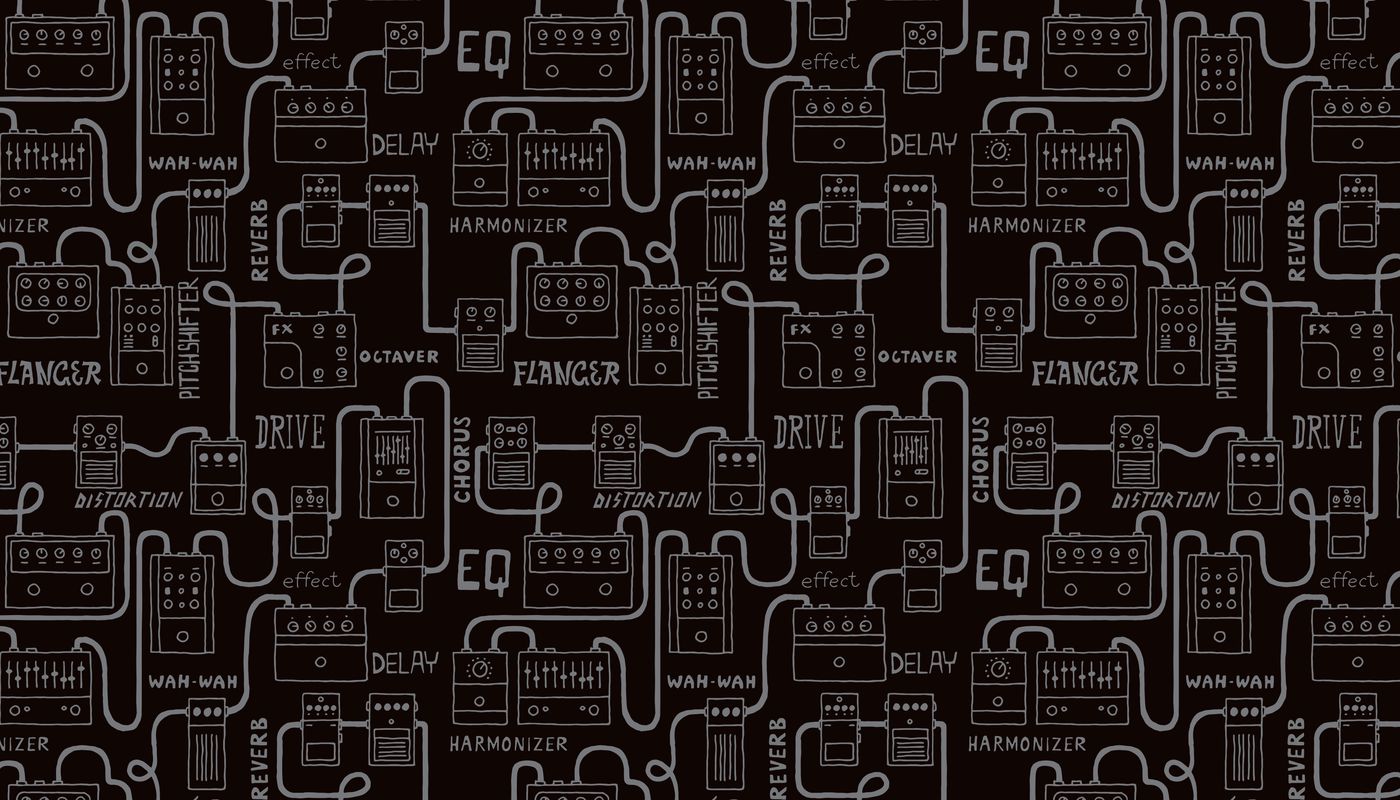 Perfect Your Pedal Board
The G2 FOUR/ G2X FOUR's compact design and variety of effects make them a powerful addition to your existing pedalboard.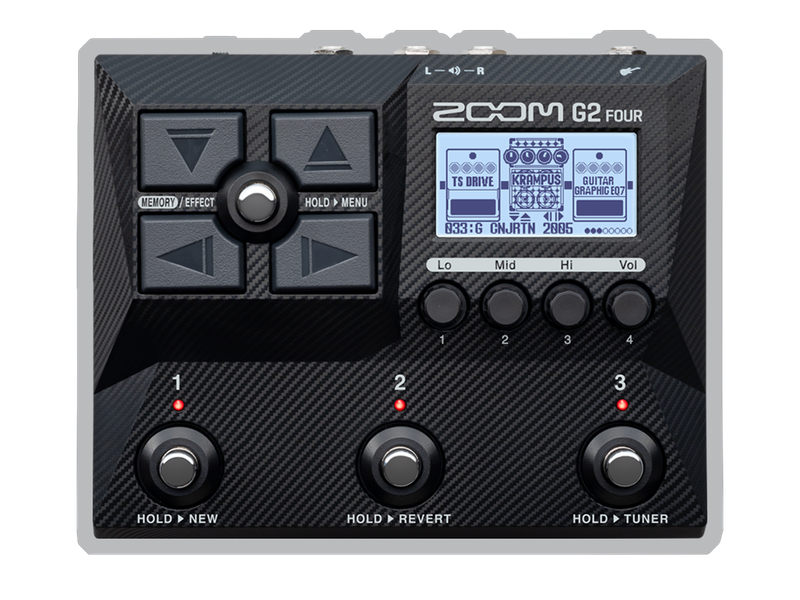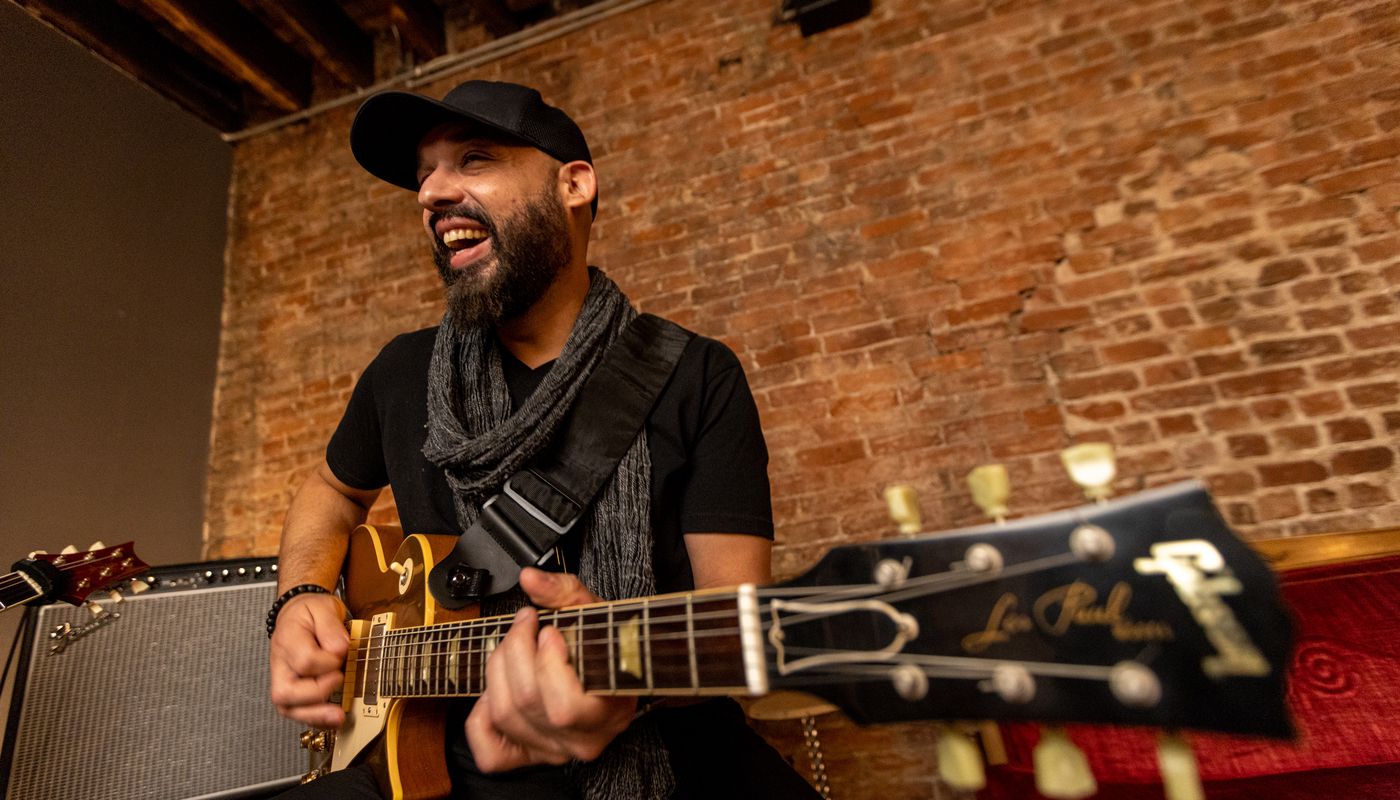 Optimized For Amps, Monitors, and Headphones
The G2 FOUR is designed to output to guitar amps, studio monitors, PA's, and headphones . When you power on the pedal, select LINE or AMP to ensure the G2 FOUR is optimized for your setup.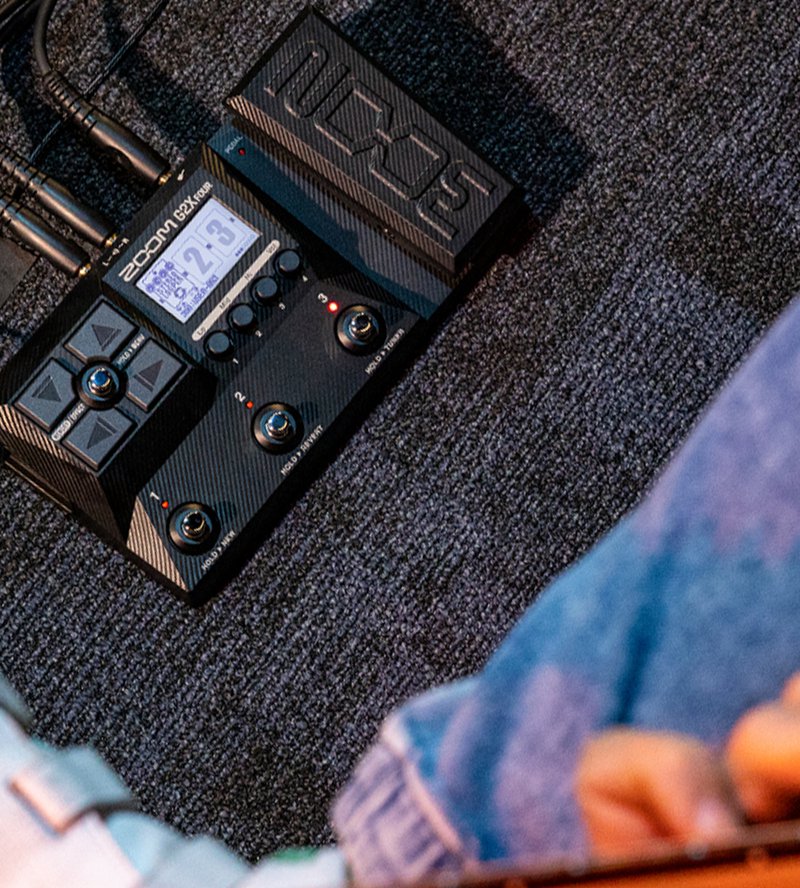 Looper
Use the 80 second built in looper for songwriting or to add layers to any performance.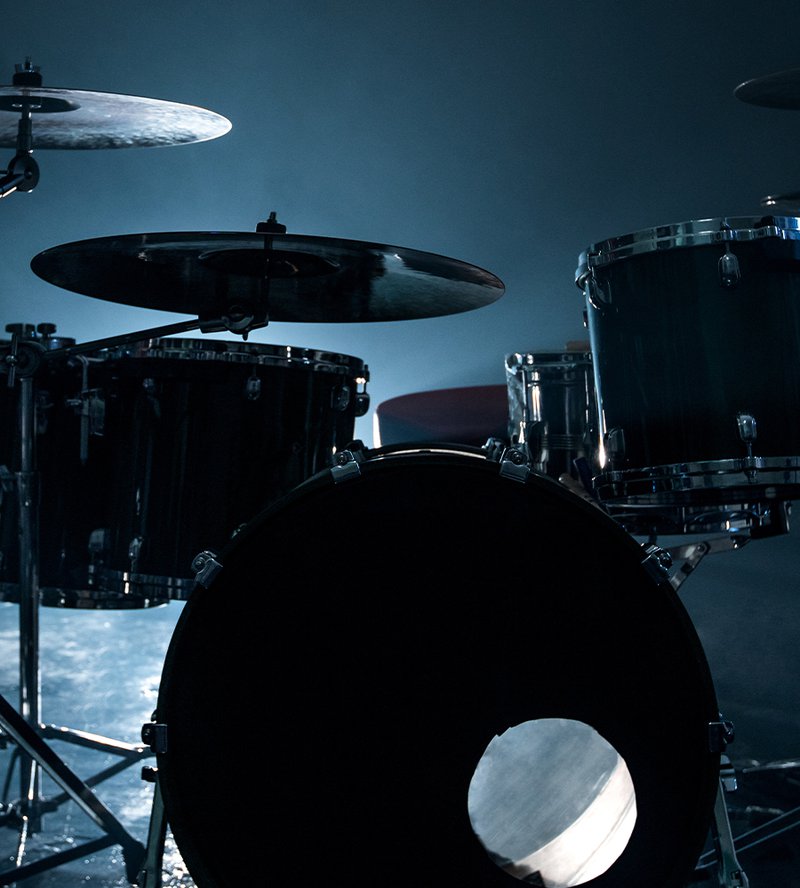 Play To the Beat
Play along with any of the 68 beats from the on-board rhythm machine. From metal, blues, and more the rhythm section is the perfect companion for practice.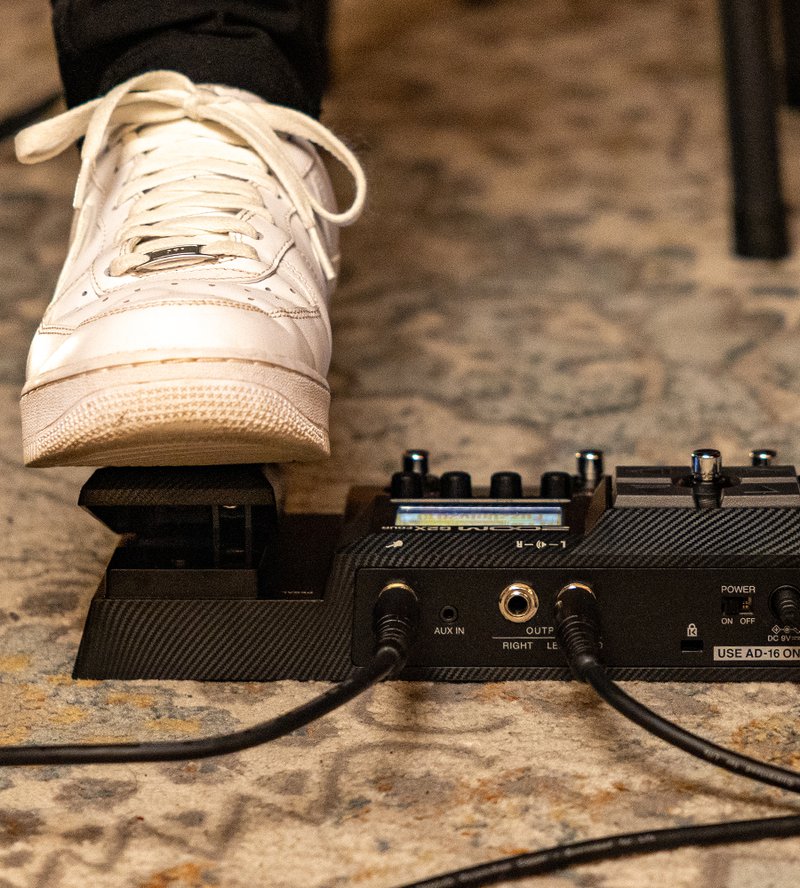 Express Yourself
The G2X FOUR comes with an expression pedal for volume swells, wah and more.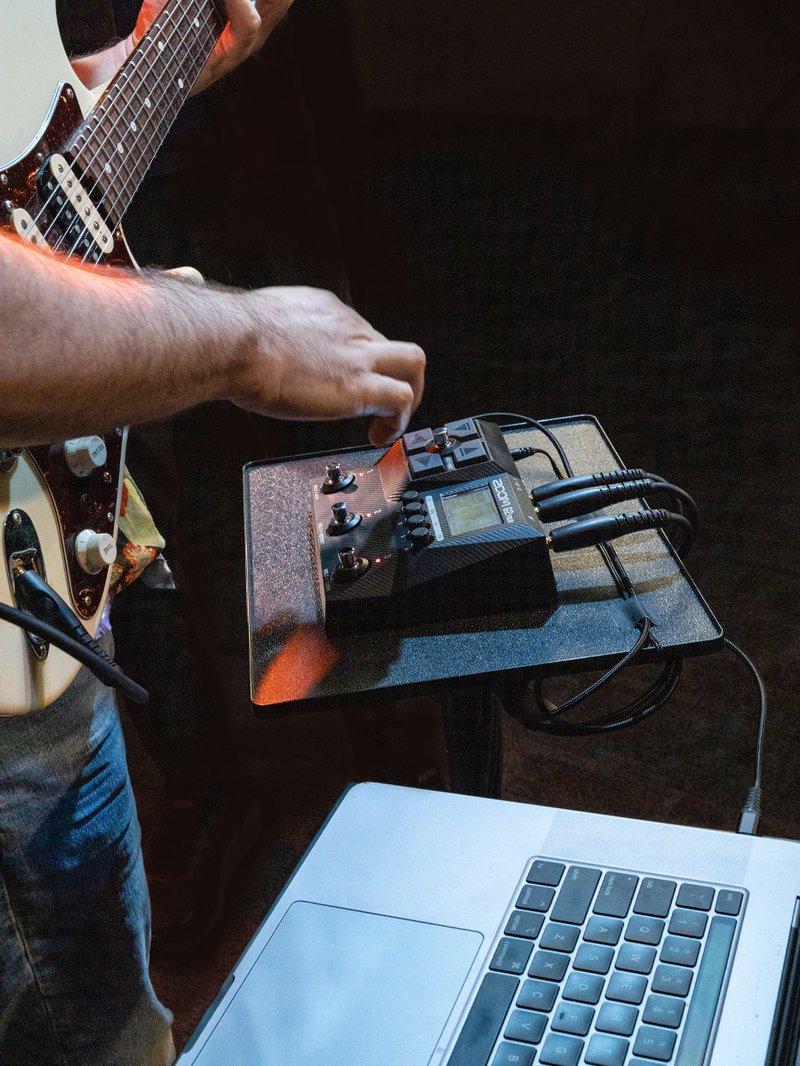 Audio Interface
Record at home or in the studio by plugging the G2 FOUR/ G2X FOUR into your computer or smartphone via USB to record with your favorite effects and amp models.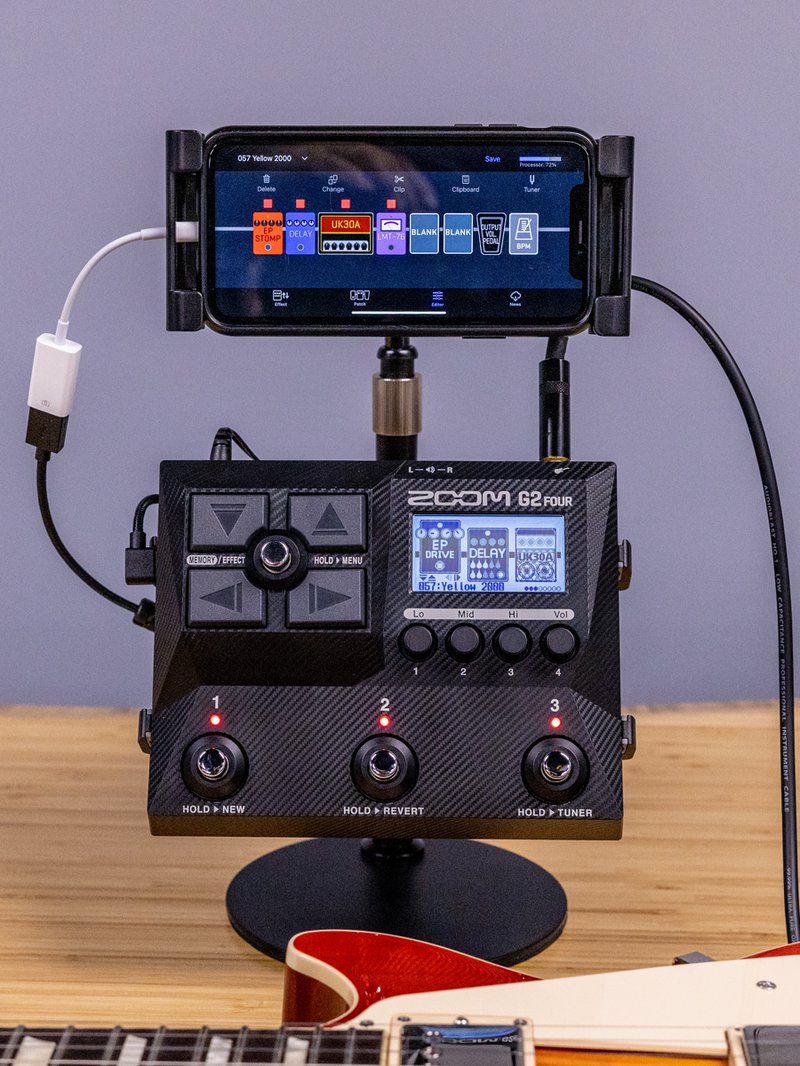 Handy Guitar Lab for G2 FOUR
With an expanding library of patches and effects, guitarists can continue to expand their sound with the Handy Guitar Lab for G2 FOUR app (for iOS / Android), available to purchase on the Apple App Store and Google Play Store.
Krampus
Combines the brightness of an 80's British amp, with the solid low range of a modern high gain amp
Redloom
Merges the simple tone of early guitar amps with the rich overtones of a 60's tube amp, perfect for rhythm guitar.
Velvet
Provides a smooth character that balances the dynamic response between the wound and plain strings, enabling you to play both lead and rhythm without switching amp channels.
Muddy
Delivers a vintage amp sound perfect for gritty Blues.
7 Heaven
Combines a very tight low end with expanded dynamic response, perfect for 7 and 8 string guitars.
Pollex
With extreme drop-tuning, this amp is designed for slap-playing or the heavy-metal sound of Djent.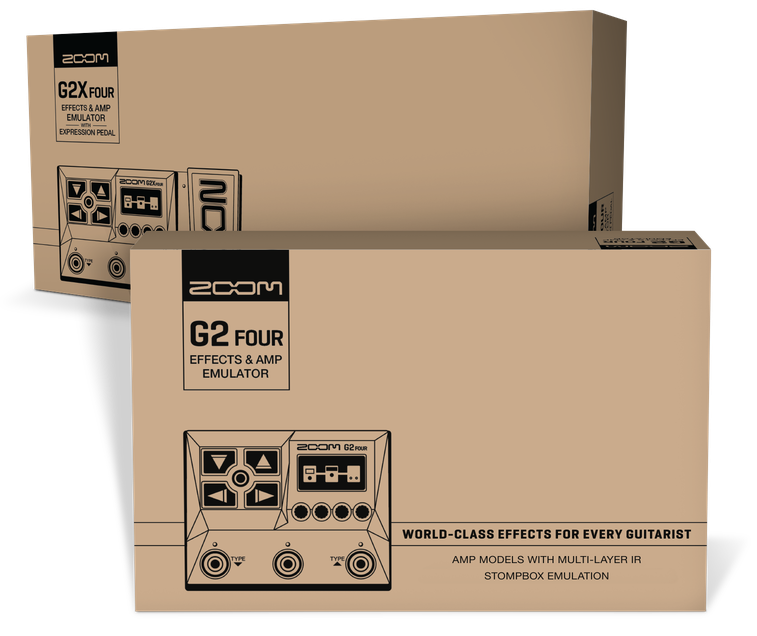 What's In The Box
Here's what comes included
G2 FOUR or G2X FOUR Effects & Amp Emulator
AD-16 AC Adapter
Quick Tour
Optional Accessories
SCU-40 Universal Soft Shell Case
FP02M Expression Pedal
G2 FOUR / G2X FOUR Gallery