Compact 4-Out Headphone Amp
The ZHA-4 splits a single stereo headphone output into four separate powered 1/8˝ headphone jacks, each with their own volume and mute control. Perfect for bands, podcasts, productions, and more.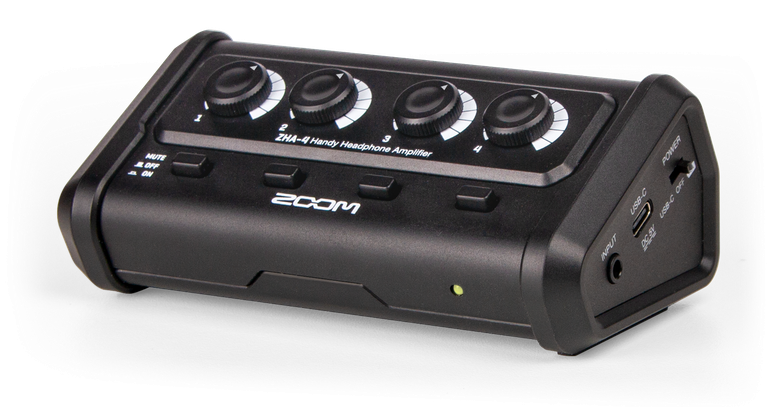 Power Options
Two AA batteries provide hours of portable power. For longer sessions, connect the USB-C port to a portable battery or plug directly into the wall.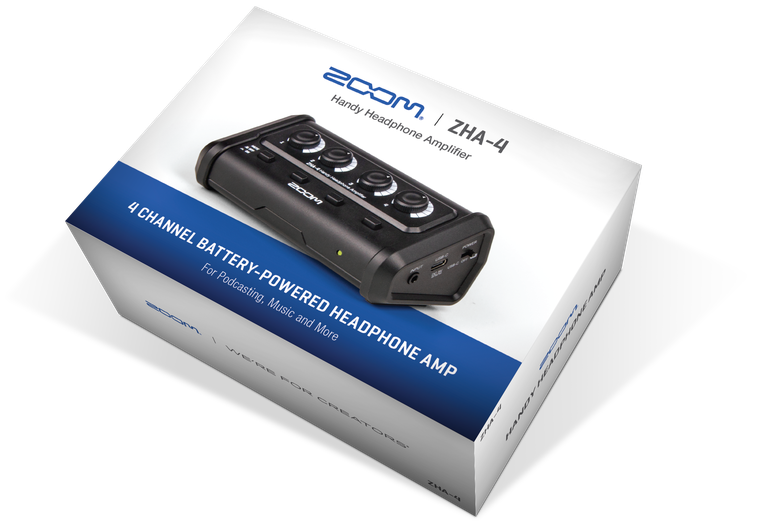 What's In The Box
ZHA-4 Handy Headphone Amplifier
Stereo Mini Audio Cable (19˝ / 50cm)
Quick Guide