Perfect for Podcasting, Music and More
Having enough cables is key for any recording project. The XLR-4c/CP includes 4 low noise microphone cables with heavy duty XLR connectors. Perfect for podcasting, music and more.
4 pairs of color-coded rings (8 rings total) easily identifies which mic is going into each channel.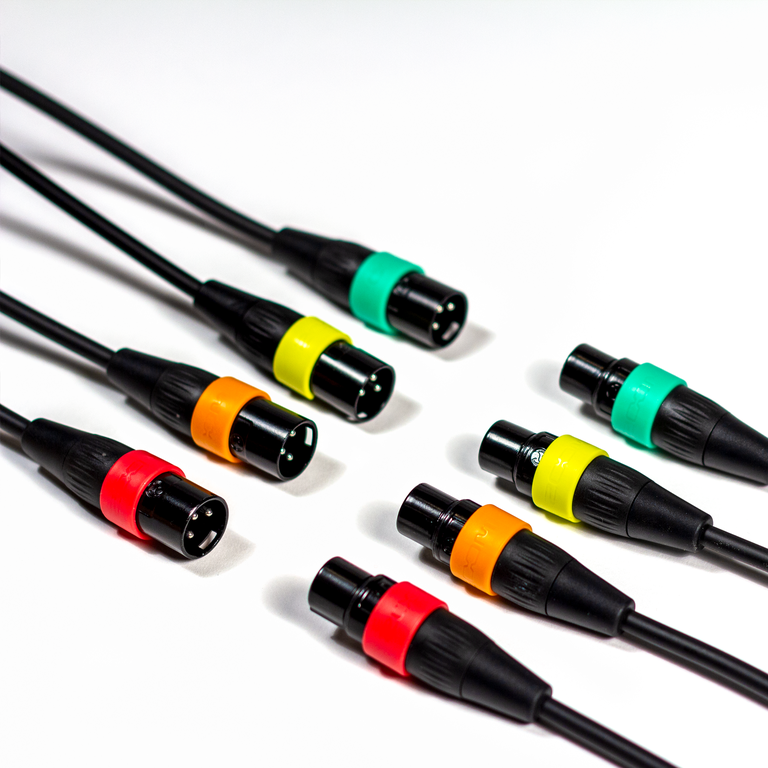 What's In The Box
Four 8' XLR Microphone Cables (2.5 m/8.2ft)
4 Pairs of Color-Coded Rings