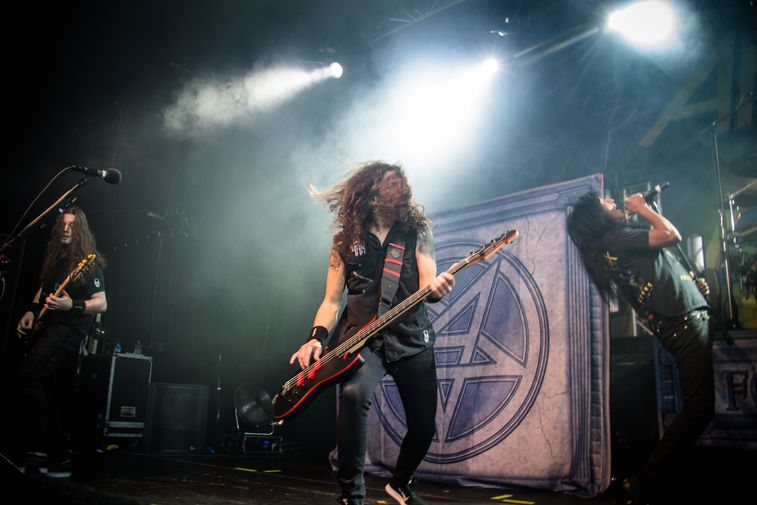 While most kids his age were preparing to go off to college, Frank Bello joined seminal thrash metal band Anthrax in 1984 at the age of 17 and hasn't looked back. From touring and headlining gargantuan festivals to writing and recording instant metal classics, Frank lives to experience the highs and lows of high-intensity metal music. Bello recently sat down to chat with us about his musical heroes, current endeavors and Anthrax's creative process.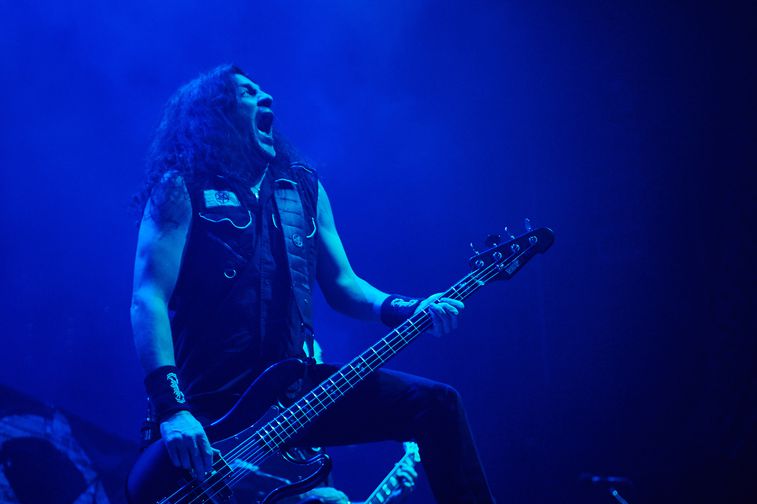 How did you first get involved with music / bass?
---
Music has always been a big part of my life since I was a kid. I saw bands like Kiss, Cheap Trick, Led Zeppelin and many others that were doing something that I wanted to do—make great music and play great live shows. I started playing guitar and then switched to bass at 13 years old. Thankfully my ride has brought me a long way and the adventure continues!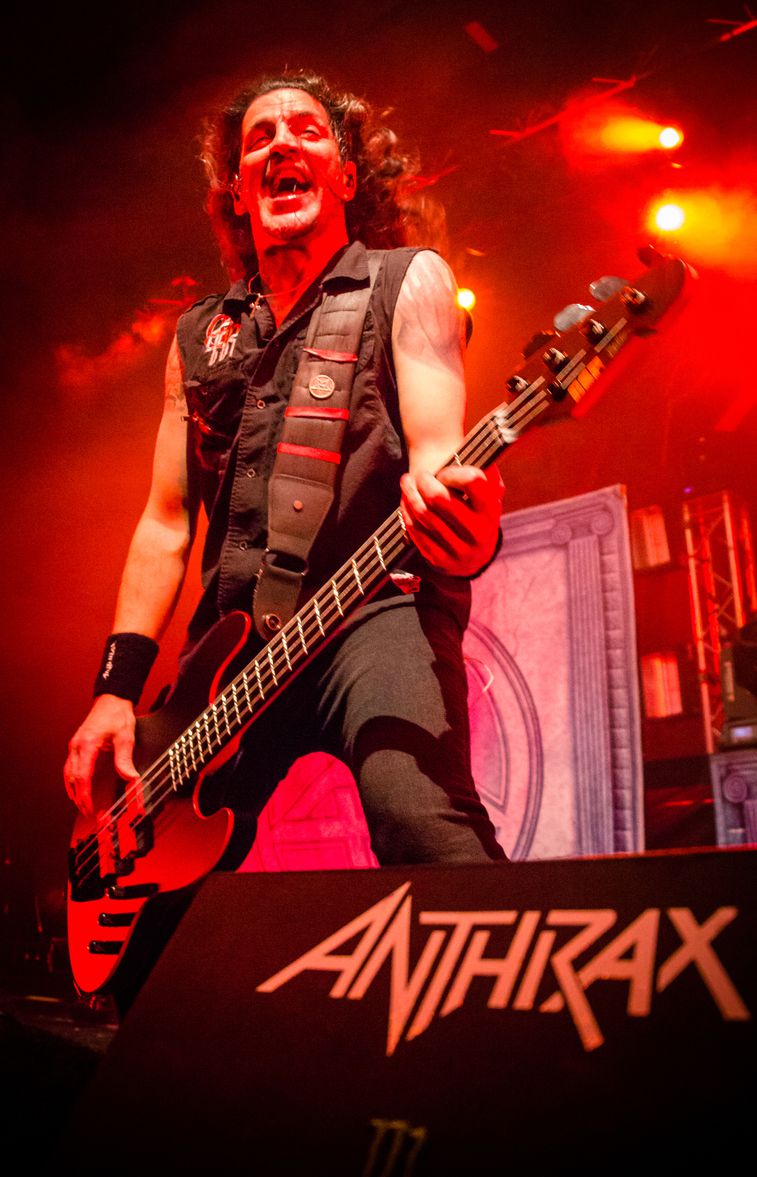 What were your first professional opportunities as a musician? How did this impact your development?
---
My first professional opportunity as a musician was joining Anthrax at 17, and it continues to be a blast! It impacted my development by literally having on the job training on how to become a professional musician. It was scary and fun all at the same time.


What excites you most as a musician?
---
Learning new things is the most exciting part of music. I still get that same excitement of learning a new bass scale, a crazy obscure bass sound or a cool guitar riff. I don't ever want to stop learning more about the gift of music.


What are some challenges you've faced and overcome in your career?
---
There will always be challenges in this business—promoting records, going on long tours and not seeing your family for months at a time, trying to stay healthy—but the love and passion of getting to do this for a living is something that I'm very thankful for. And that makes it all make sense.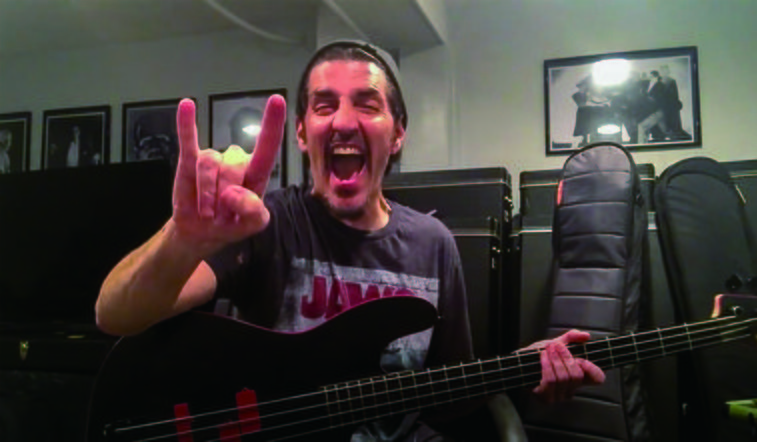 How do your musical ideas evolve? What happens between the initial idea for a project and the finished product?
---
My musical ideas start when I hear something in my head that I think is great. Then I record the idea on my Zoom recorder or mobile phone, whatever is closer. Then I'll listen back to see if it's good enough to develop into a song. If I decide to develop it into a song, I'll record all the music first. Then I'll sing the vocals until I feel like the song is ready.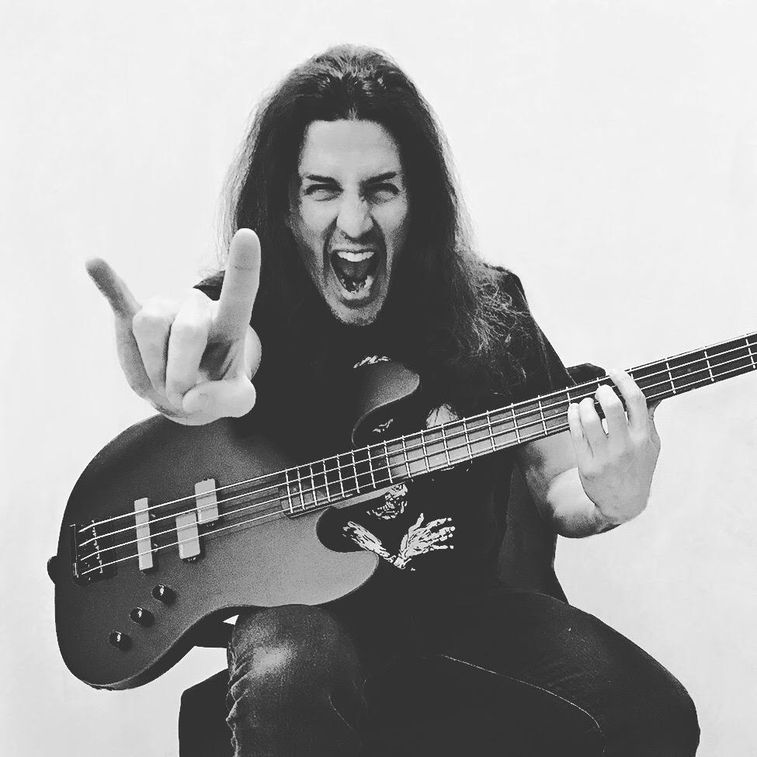 You've been making music and touring the world with Anthrax since 1984, and you're an icon in the metal world. What's your compositional approach within Anthrax, and how do you keep the ideas fresh?
---
Thank you for the compliment! We send our home-recorded ideas to each other first. Then we get together and bounce those ideas off of each other to shape them into how we want them to sound. The ideas manage to stay fresh because we are fans of this music and we just want to keep pushing the envelope until it feels good in our guts.


Who and what are your biggest influences on the way you approach performing and creating?
---
Kiss was always a big inspiration and influence on me growing up. They're the top for me. There are a lot of other influences too—Iron Maiden, Black Sabbath, Rush and many others.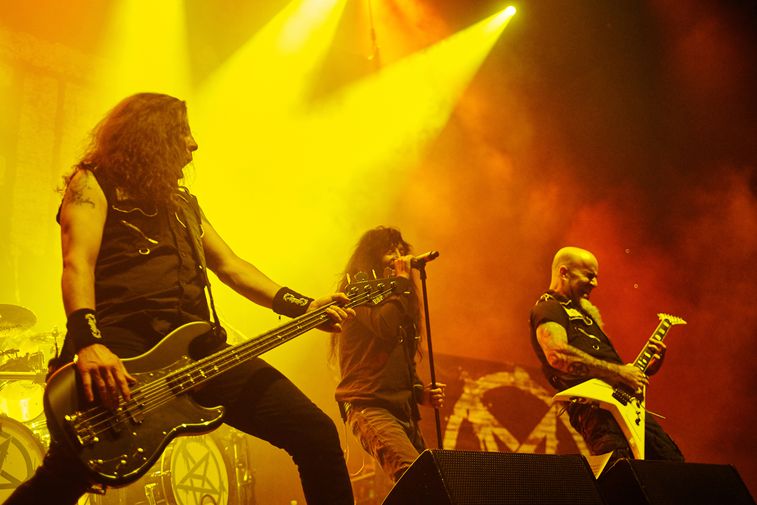 Modern technology has enabled musicians to work remotely on studio recordings together. How do you approach this kind of collaboration? How does it differ from recording in the studio together?
---
The only technology we really use is sending files of our ideas to each other. I wish there wasn't a delay when you try to jam on video chat, that technology is headed in cool directions but it's not there yet. When we record in the studio together there's a vibe that I think can't be emulated when you do a track at home—it just has that real band vibe.
Follow your dream if music is everything to you. Education is important as well so you can get a job to eat and pay bills while you are following your dream."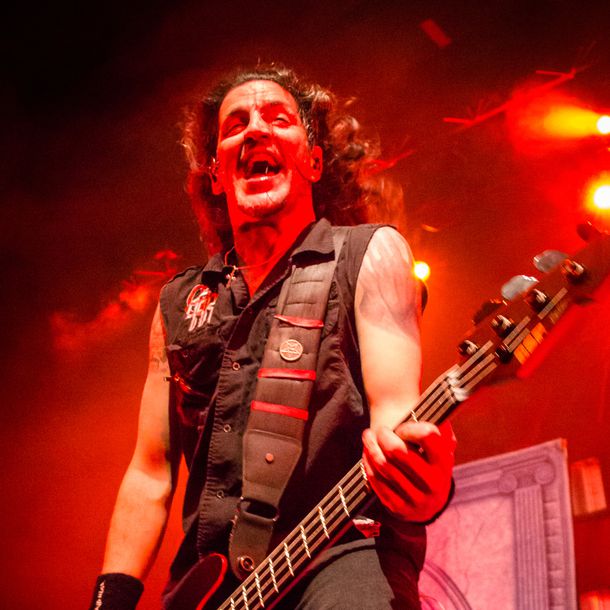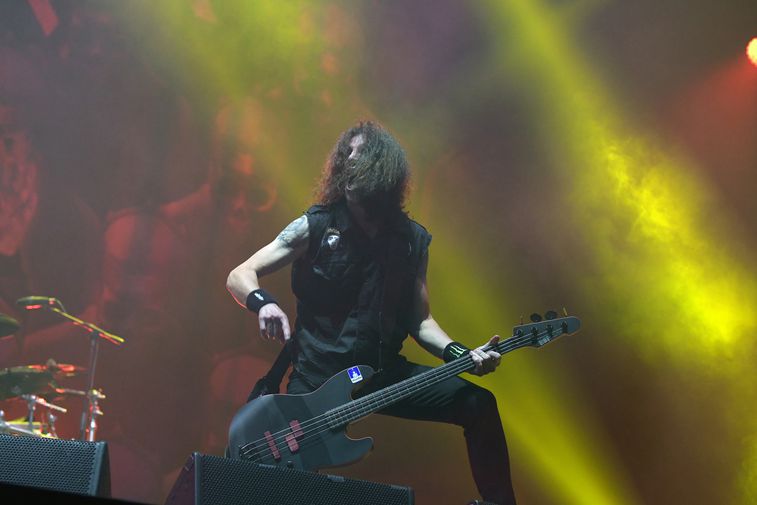 Where do you see the music industry going in the near future? What opportunities and challenges are there, and how can musicians adapt?
---
The music industry is crazy right now because we have to stay on the road constantly to make a living, which hasn't always been the case. Thankfully the internet gives you so many ways now to get your music out for the world to hear. We all just have to roll with it and somehow make it work for us.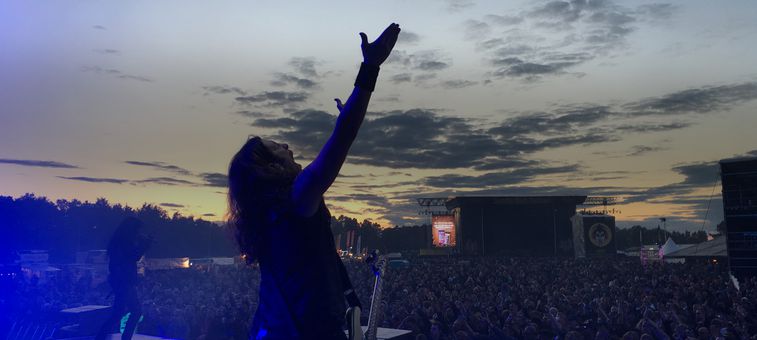 Would you like to share anything about any recent or upcoming projects you're excited about?
---
I'm publishing my first book later this year! It's all about my life—good times, bad times and growing up in this music business. There's a lot of fun road stories and I'm also releasing some solo music as part of that. The big news is that Anthrax is putting out a new record next year!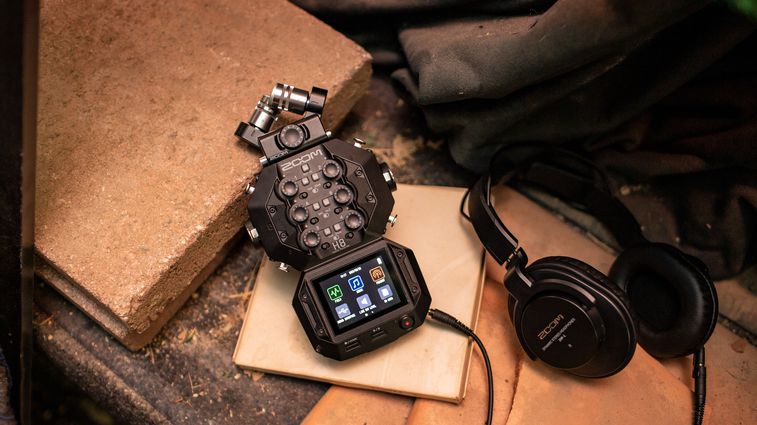 Lastly, what Zoom products do you use? How does Zoom help you achieve your goals?
---
My daily go-to units are still my B3n multi-effects pedal and my H8 recorder. The B3n has so many cool sounds that it's fun to create new ideas and experiment with effects. The H8 makes it easy to record any idea whenever it comes in my head, so they both make it easy to achieve my goals.