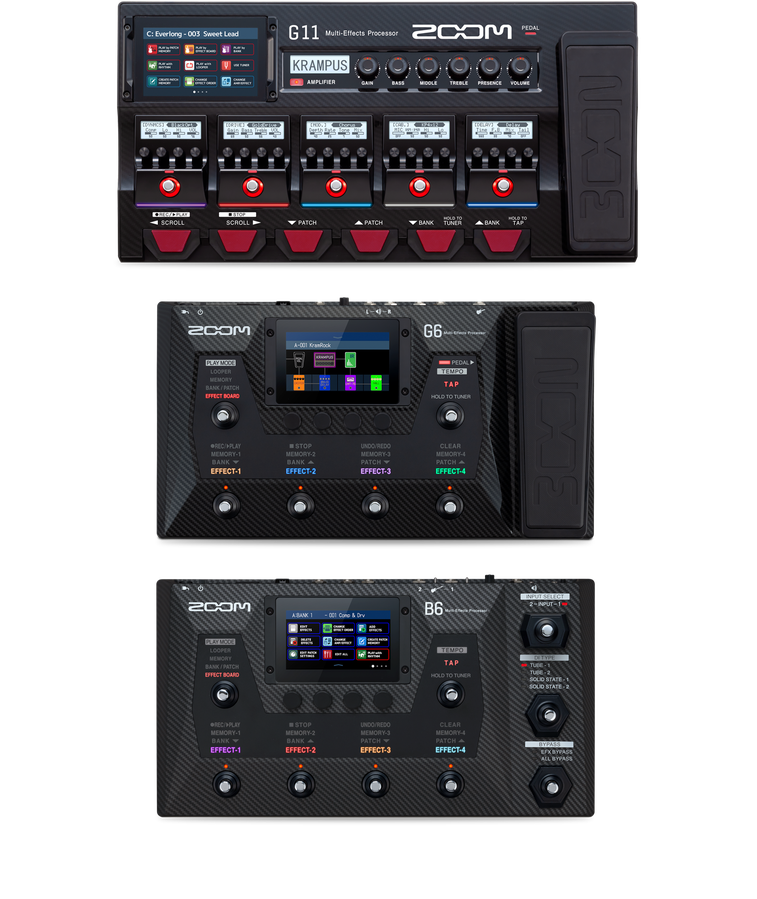 About the Collaboration
Zoom, Jensen Speakers, and Overloud have joined forces to create a unique collection of speaker cabinet models, now made available as IR data, for the Zoom G11, G6 and B6 Multi-Effect Processors. The custom IR's were captured by the Jensen and Overloud teams, and then fine-tuned in collaboration with Zoom to best fit the tonal response of Zoom's popular pedalboards.


---

Jensen Speakers for Guitar and Bass are manufactured in Italy by SICA Altoparlanti, global supplier to the guitar amplifier industry. www.sica.it/en - www.jensentone.com
---

Overloud, a brand of Almateq, from Italy. In 2021, Overloud partnered with SICA Altoparlanti, to capture the official collection of the Jensen Speakers IR libraries. www.overloud.com
Historic Sounds
at Your Feet
Jensen IR offerings for Zoom include a distinct selection of the most iconic speakers in the history of rock'n'roll, as originally mounted on guitar amps from Fender*, Mesa Boogie*, and other legendary makers. The IR's range from the Vintage Alnico P10R and P12Q for its gritty, expressive Tweed-style tone to the sweet and bell-like chime of C10Q and C12N Vintage Ceramic speakers of the BlackPanel era.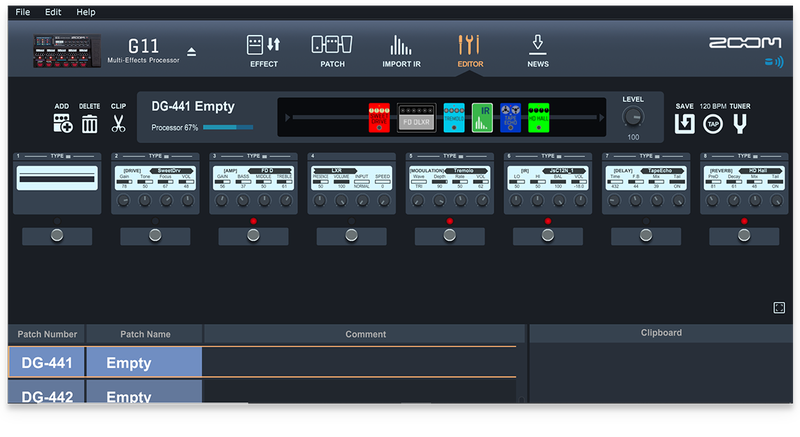 The Guitar Lab Interface
---
*Manufacturer names and trademarks belong to their respective owners. References to third-party brand names are used here only to illustrate sonic characteristics of products and do not indicate any affiliation with Zoom Corporation, Zoom North America or any other subsidiary of Zoom.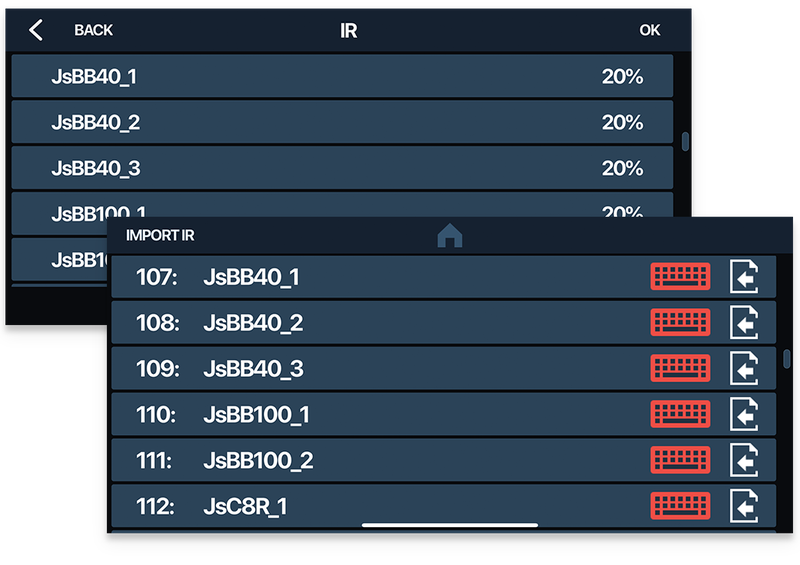 The Jensen IRs are available for G11, G6 and B6 only
Additionally, modern, high-gain-ready IR's are available from the Jet Series, such as the AlNiCo Blackbird 100 and 40, along with the Raptor and the Tornado. Overloud's acclaimed capturing process modeled each speaker in a specific configuration, installed in the cabinet of the original guitar amp from the period, and were recorded through a variety of dynamic, condenser, and ribbon microphones.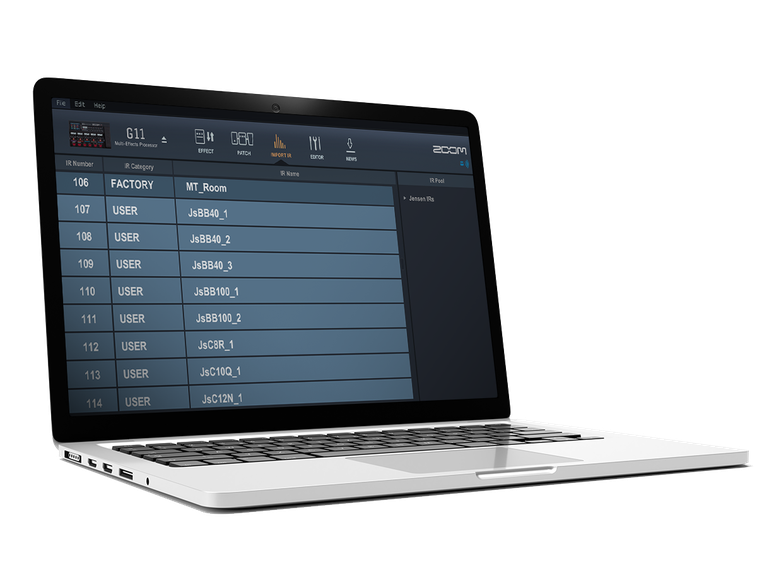 Get The IR's
A total of 30 Jensen IR's are now available for free download. Users of the Zoom G11, G6 and B6 Multi-Effects Processors can simply download the following file and drag & drop the IR files into their Guitar Lab application.

The Guitar Lab v7.3 or later ( for Windows / for macOS ) is required. Instructions on how to import IR's into the pedal are provided in the IR chart in the downloaded ZIP file.
Download Jensen IR's