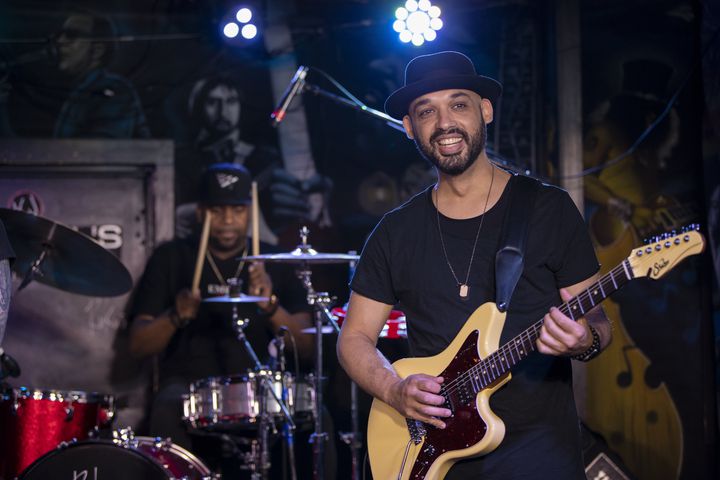 From growing up in a musical family in Rio De Janeiro to following his dreams in New York City, Brazilian multi-instrumentalist and producer Eli Menezes craves the wide variety of experiences that playing music with others can provide. His versatility in many genres has led him to share the stage with some of the world's biggest names in music, including Lauryn Hill, Jennifer Hudson, H.E.R., and Common. Eli recently took some time to talk to us about his musical heritage and favorite recording gear.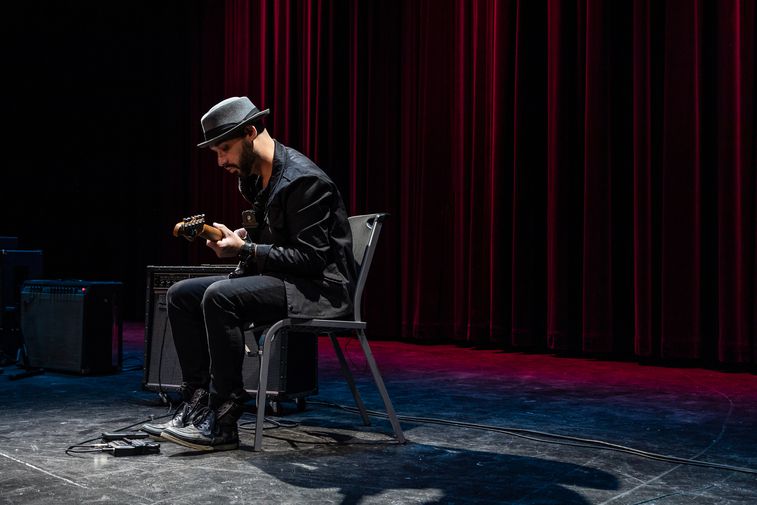 How did you first get involved with music?
---
I come from a musical family on my mother's side and I grew up in church back in Brazil so I've always been exposed to music and instruments as long as I can remember. My mom used to sing, play piano, accordion and direct choirs. Both of my maternal grandparents also sang and played saxophone… and my grandfather has perfect pitch.
I remember being at church while they were having a rehearsal and I saw the bass player slap on a song. I didn't know how he did it but it piqued my interest. While he went on a break, he just put the bass on my lap for me to play and I was probably ten years old or so. Since then I haven't looked back!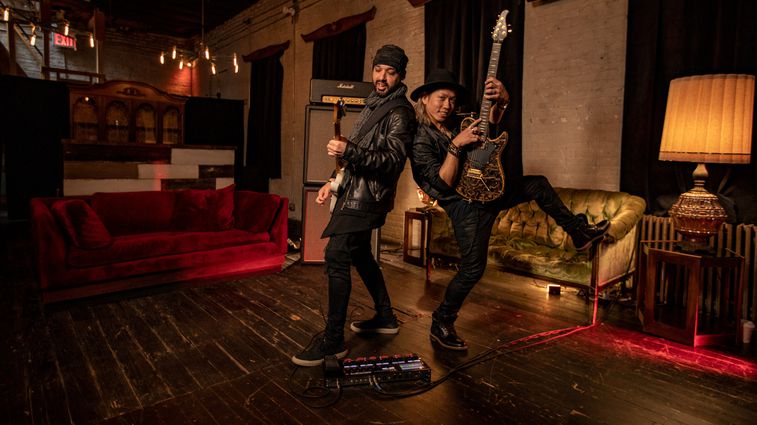 What are some challenges you've faced and overcome in your career?
---
First one that comes to mind was the language barrier. I moved from Rio de Janeiro to the United States a couple of months after my 18th birthday, only speaking a few words of English at the time. However, I always liked languages so I made an effort early on to learn it well.
I'm naturally an introvert so the music has always been a clutch when it comes to socializing. I'd like to believe I'm a little better at it now! Maybe I would've been even further in my career if I was more socially aggressive but I'm happy with who and where I am!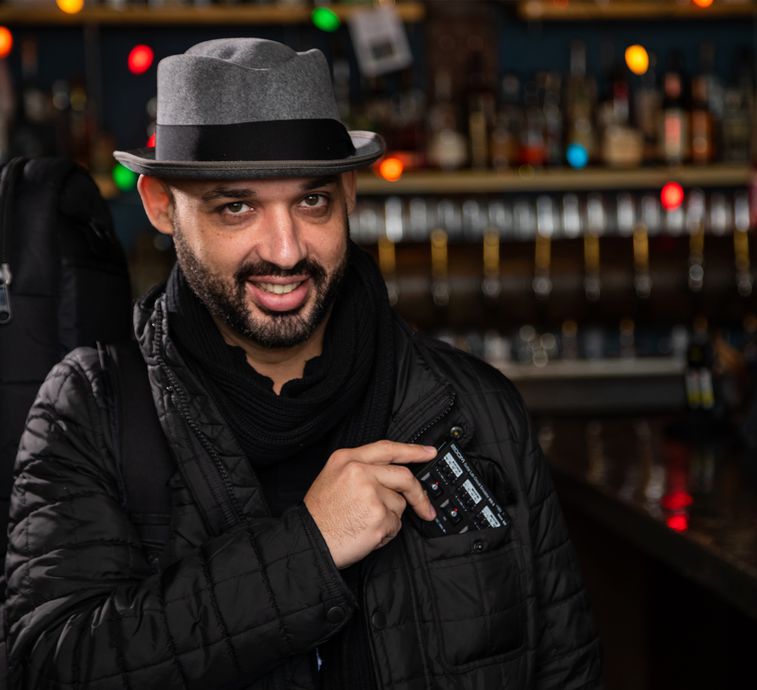 What were your first professional opportunities as a musician? How did this impact your development?
---
My first opportunities came from playing with gospel bands because that was the environment I was in. I played in a Christian soul reggae band as well as a few churches multiple times per week on a regular basis. I was always the youngest one so I was fortunate to have older and more experienced musicians teach me and help me a lot. It was around that time I also started playing keyboards because our keyboard player joined the Brazilian Navy and was shipped out for a while. I didn't appreciate it much at that time but looking back I realize that was great training and I was able to develop another skill! That also helped me develop my ear as there was rarely any sheet music and I just had to know how to play songs in whatever key they wanted that day!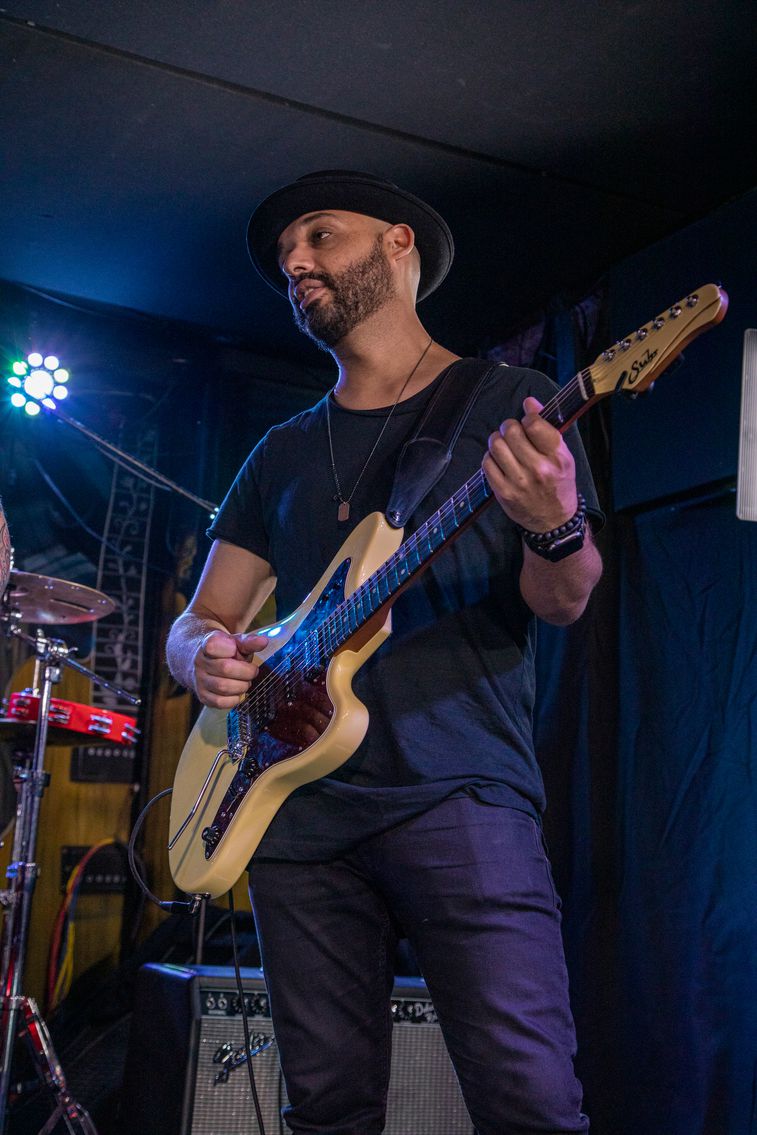 In addition to sharing the stage with Lauryn Hill, Richard Bona, Common and more, you're also a member of EMP3 with Manny Laine and Patrick Andy. How do you adjust your creative approach when working with different groups of musicians?
---
Every gig is different and it's important to be aware of your role and responsibility in any given situation. For the most part, be prepared, arrive early, go with the flow and be a good hang—you have all bases covered.Certain situations don't require you to be very creative. They only need you to play specific parts consistently—a lot of current pop music and Broadway for example. Other situations are more creative, spontaneous and collaborative which require a different set of skills. I do enjoy both but the latter situation is the reason why I formed EMP3 with Manny Laine and Patrick Andy.



What interests you most as a musician and producer?
---
I love creating and working with other excited and creative individuals! I really enjoy musical diversity, which is one of the many reasons I love New York City. In the same week I can play gospel at a black church, rock at a downtown club, jazz at a small club or join a hip hop or Latin band at another venue. Sometimes I get to play completely different genres with different musicians all in the same day. I would probably get bored playing only one kind of music for too long.
Modern technology has enabled musicians to work remotely on studio recordings together. How do you approach this kind of collaboration? How does it differ from recording in the studio together?
---
I've been doing home recordings for many years and that technology has come a long way in recent years. I tend to record more tracks and add more things when I'm recording alone, as opposed to being with the artist or producer in real time. There's something special about being in a room with other musicians playing at the same time and receiving instant feedback that is very gratifying and efficient.
With some exceptions, of course, you usually need less tracks and overdubs than you'd think. You don't want your track to have so much going on that it sounds like a room full of kids screaming at the same time!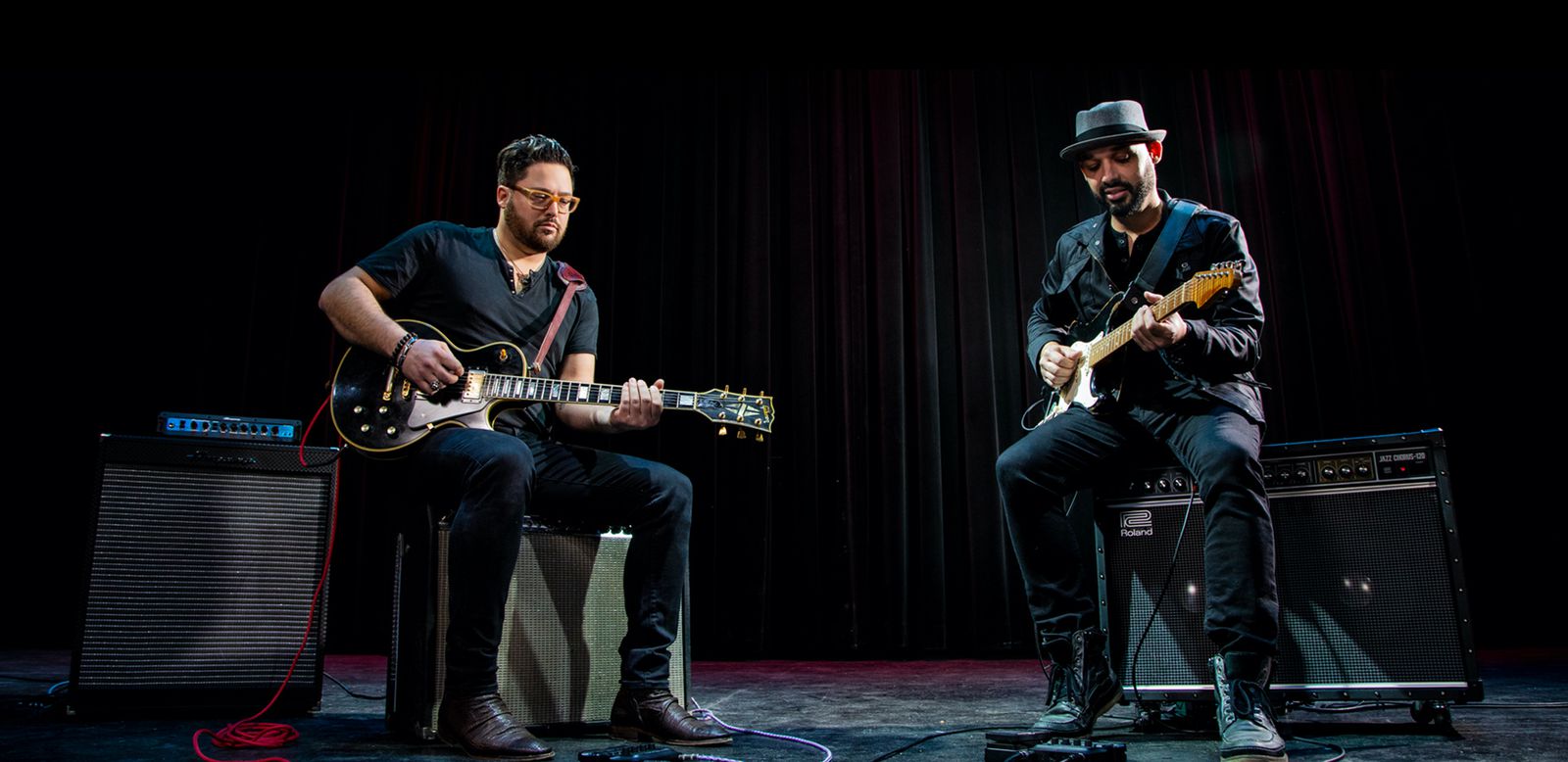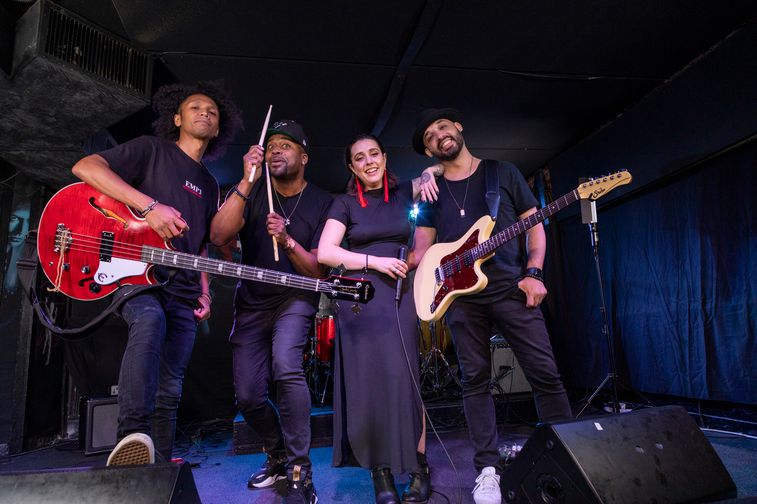 Who and what are your biggest inspirations on the way you approach performing and creating?
---
People always mention huge names when it comes to musical influences and that's certainly true for me to an extent. However, I've been inspired and influenced the most by the people I work and spend time with. I'm blessed to work with some of the best musicians and producers in their field so I'm constantly drawing and learning from them. From recording sessions with GRAMMY-winner Scott Jacoby to performing globally with Richard Bona or EMP3, my craft is perpetually evolving. There's always something that creatively inspires me while pushing me to excel.
How do your musical ideas evolve? What happens between the initial idea for a project and the finished product?
---
It begins with a melody, a groove, a sound or a certain mood. Anytime I get any idea or inspiration, I record a voice note on my phone before I lose the idea. Not every idea gets developed right away, or even at all. But I do go back to those recordings often. A voice note from three years ago might be the missing puzzle piece for something I'm working on at a later date.
From there, I'll record a basic track with the main parts I have. At that point, I'll know if I'm going to need additional musician—for drum or horns for example—or if I'll be playing everything. I can do most of it myself, but having a great artist come in can bring something fresh and unexpected to the music, which is always exciting!
If you have a plan B, you should probably go with that! I never really considered doing anything else besides music. If music is all you can think of and you can't see yourself doing anything else, go for it."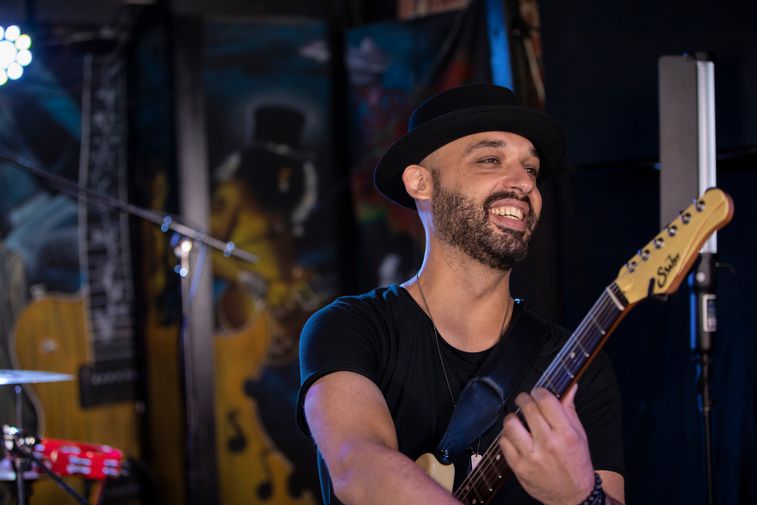 Where do you see the music industry going in the near future? What opportunities and challenges are there, and how can musicians adapt?
---
Nowadays you have to be able to do everything yourself—play, record, edit, mix, promote, video, advertise, etc. I still believe collaborating with the right people gets you the best results but learn all you can and use it to your advantage. Everything is so connected that being able to do any of these things could open doors for new opportunities!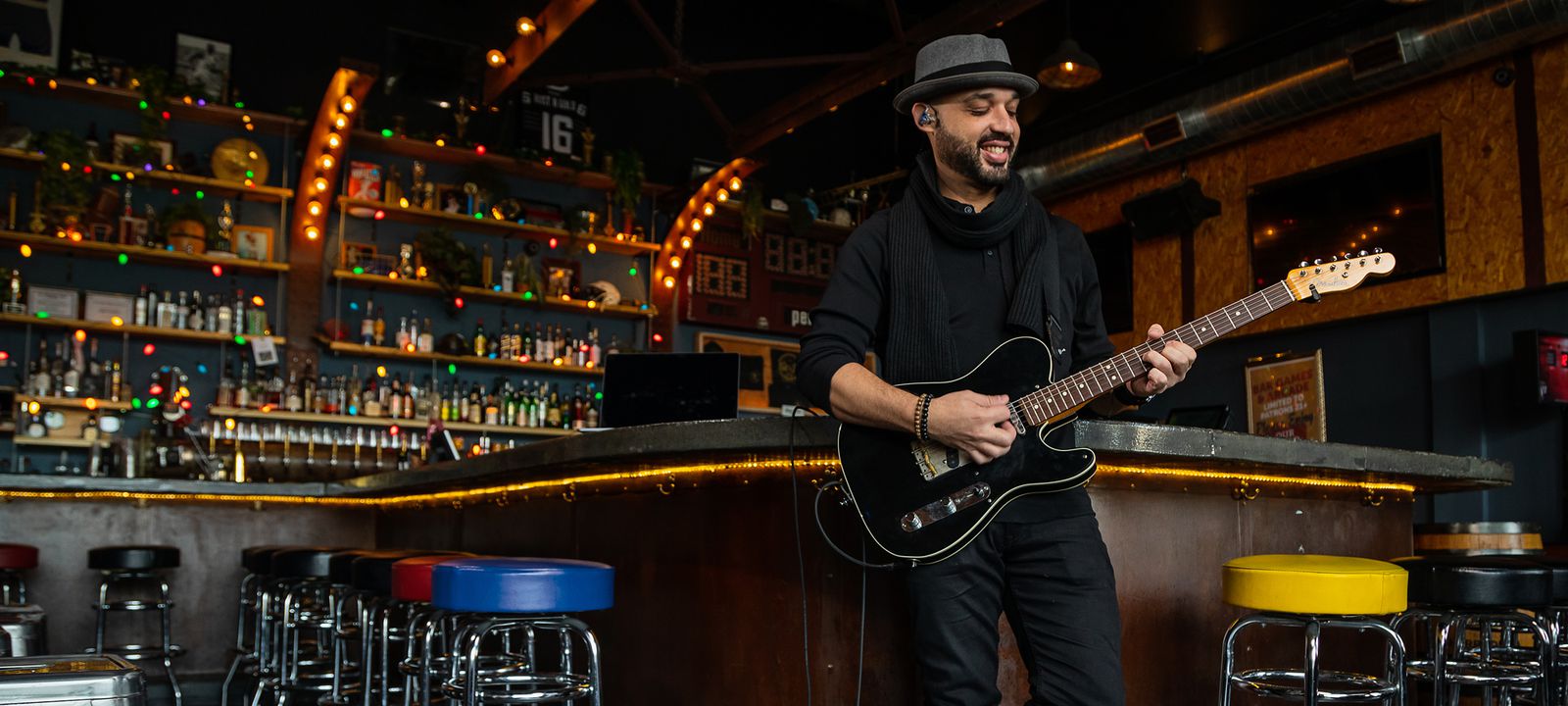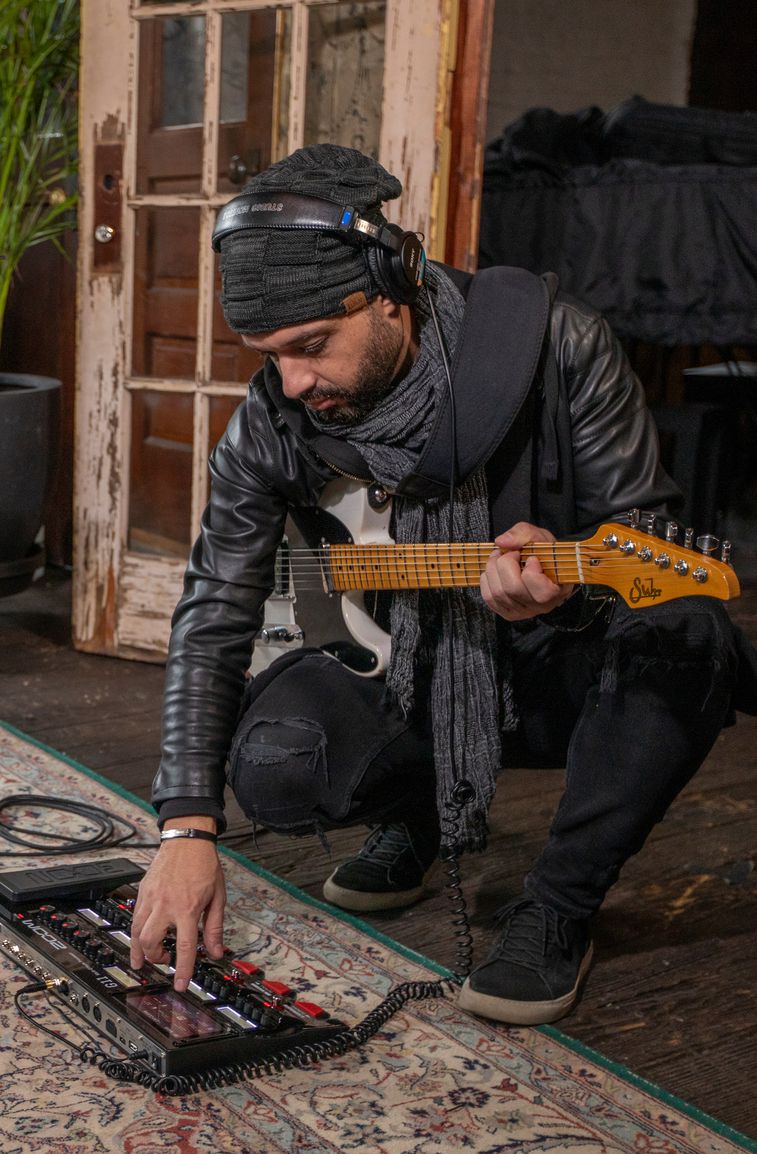 Would you like to share anything about any recent or upcoming projects you're excited about?
---
I've been working on new projects for some very talented artists but I'm most excited about finally working on my own music. My personal project will be a mix of all the styles and sounds that have had such a huge impact on me. I'll be releasing my first single and a video as a solo artist this summer!
Also, the EMP3 debut album is finished and we're trying to figure out promotional details and official release date. The three of us have been on countless gigs, sessions and tours together and because of that, we've developed a great musical chemistry. For years we've talked about merging all our influences into a musical experience and we are very proud of this record that has been years in the making.

Lastly, what Zoom products do you use? How does Zoom help you achieve your goals?
---
My first Zoom product was the original H2 handy recorder. I recorded all my rehearsals and lots of gigs with it. It always sounds so clear even in bad environments! A few years ago I updated to the H4n recorder, which is even better! I also use the G11 guitar processor when I need to record direct. I also use Q2n-4K video recorder for live gigs—it's small and easy!
I love how Zoom is always innovating and putting musicians' and creators' needs first! From the audio and video recorders to interfaces, mixers and multi effects, Zoom offers very practical solutions! I hope you guys continue to make amazing products so you can continue to help me create even more!