When we designed the G5n, our goal was to create the finest collection of guitar effects ever offered in one innovative package. From "FunkSauce" to "Texas Toast," from "Carlos" to "Heavensent," the G5n delivers dozens of tonalities sure to please the most discerning guitarist.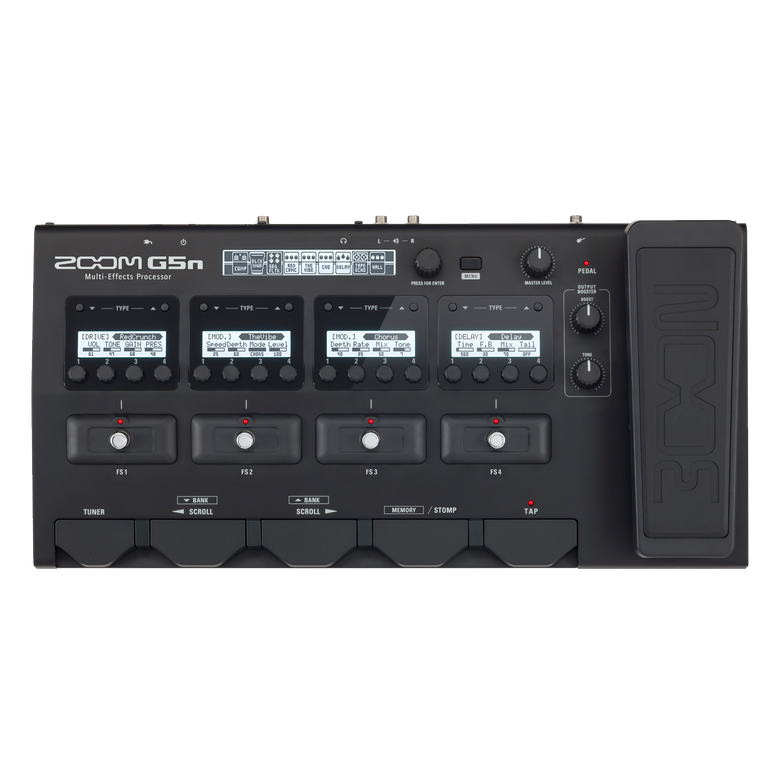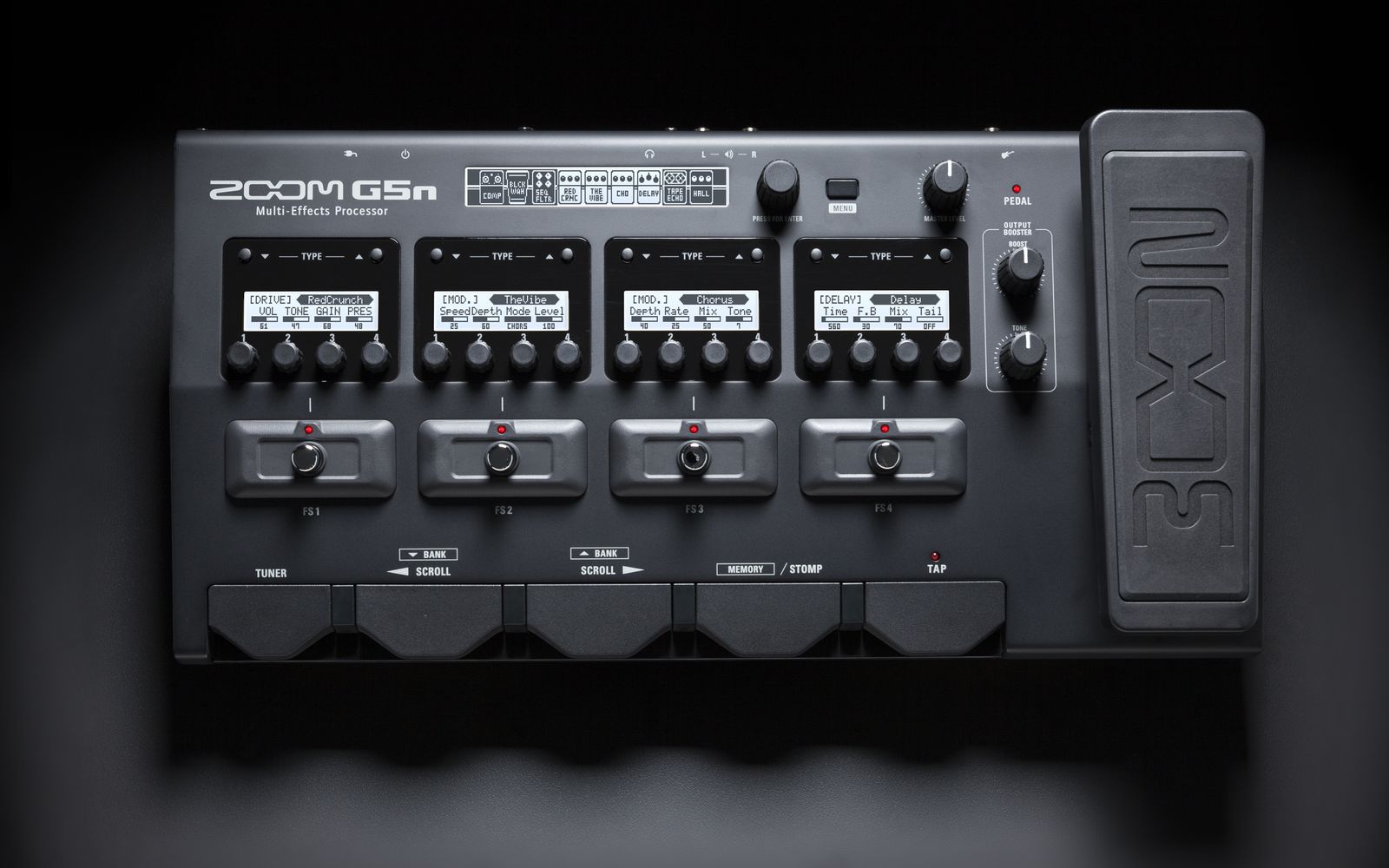 Fresh New Takes on 126 Essential Guitar Tones
The G5n comes loaded with 100 beautifully-crafted and newly assembled DSP effects, plus 26 of the most faithful and realistic amp/cabinet emulators we've ever created.
A wide array of effects
The G5n comes equipped with freshly-developed takes on not only the most-essential guitar sounds like overdrive, distortion, compression, EQ, delay, reverb, flanging, phasing, vibrato, and chorusing, but also unique multi-effects such as Seq Filter, Gold Drive, Reverse Delay, HD Hall, and OSC Echo.
Ultra-realistic amp/cabinet emulation
You can connect the G5n directly to a PA system or audio interface, using the 26 brand new onboard amp and cabinet emulators. Choose from 13 classic amp models like the '59 Fender Bassman, Diezel Herbert Channel 2, Marshall JCM800, Fender Twin Reverb, and MESA Boogie Mk3 , all newly and faithfully created to be adjusted exactly as you would with the knobs and switches of the real thing.
Pair your amp with one of the 13 newly-created cabinet emulators to complete the sound, choosing from cabinets like the Marshall 1960 A-type cabinet
(4x12" Celestion speakers), Fender '65 Deluxe Reverb (1x12" Jensen C-12K speakers), Mesa Boogie Mark 1 (1x12" ALTEC 417-8H speaker), or Bogner Ecstasy
cabinet (4x12" Celestion speakers).
NOTE: Manufacturer names and product names are trademarks or registered trademarks of their respective owners. The names are used only to
illustrate sonic characteristics and do not indicate any affiliation with the Zoom Corporation or Zoom North America.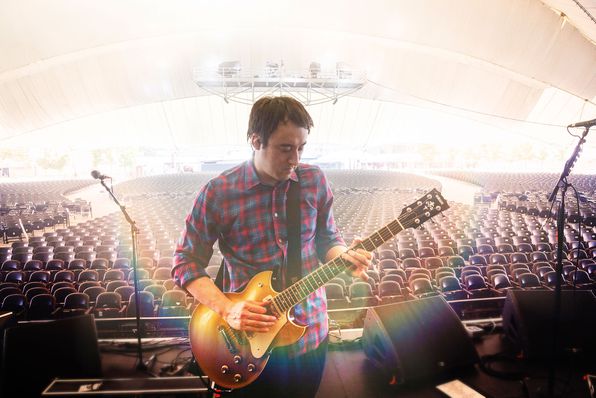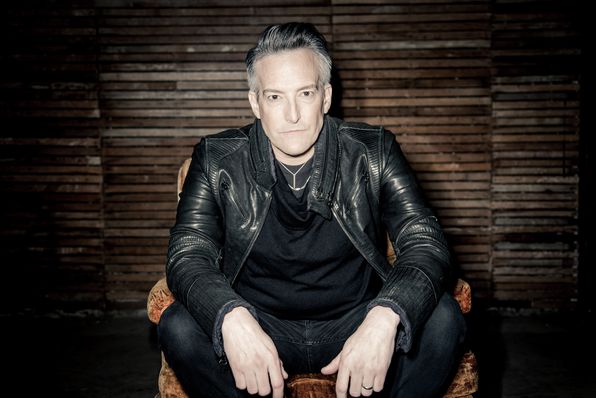 124 custom-crafted combinations and counting
To explore the wealth of possibilities that the G5n offers, we continuously collaborate with inspirational, professional guitarists known for their taste and love of great guitar sounds. The G5n comes stocked with 124 custom-designed patches that both recreate decades of essential guitar tones—like the iconic sounds of Eddie Van Halen, Jimi Hendrix, Jimmy Page, Carlos Santana, Foo Fighters, and Led Zeppelin—and pioneer new territory with combinations exclusively created for G5n guitarists.



Stand out with "Lead BGN," a modern lead sound folded into a modulated delay, or "Phazed," an intense tube amp sound through a phaser. The "UFO" patch harnesses parametric EQ in the style of the lead guitarist of the band of the same name, and then there's "DreamWorld," an overdriven crunch enhanced with tape echo and hall reverb.

With our free ZOOM Guitar Lab software, you can look for new effects and amp/cabinet emulators, as well as even more exclusive patches from our diverse and growing list of G5n creators, people like:
Kyle Bolden (Stevie Wonder)
  
Eric Struthers (Aaron Neville)


  
Richard Patrick (Filter)
Jeff Schroeder (Smashing Pumpkins)

Luca Colombo
Kiko Loureiro (Megadeth)
Tommy Bolan (NYC, Banzai, Warlock)
Errol Cooney (Christina Aguilera, Stevie Wonder)
Wes Geer (Korn, hed PE)

Download these patches from ZOOM Guitar Lab.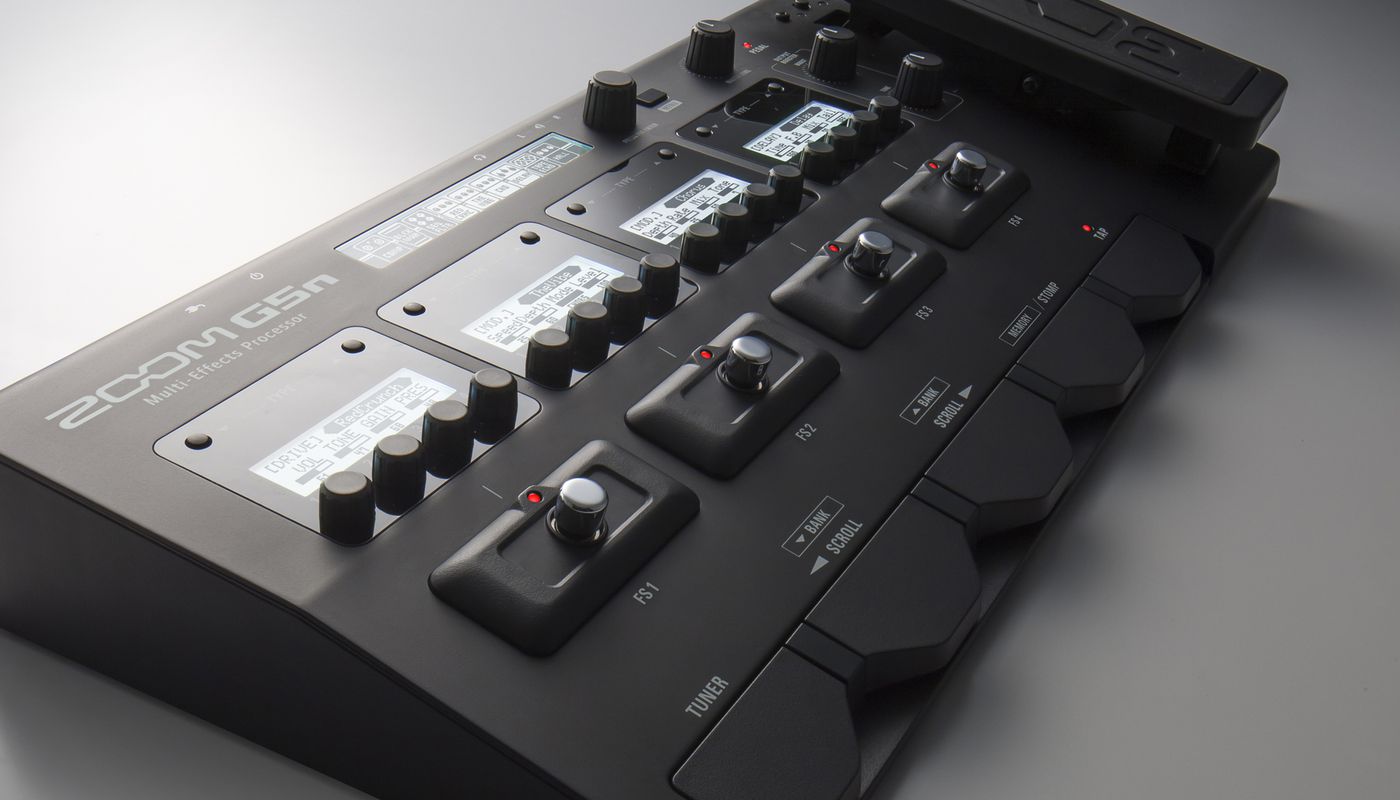 Create your signature sound
Easy editing
Editing is simple and intuitive thanks to a unique, large overview display that allows you to quickly add, delete, or change the order of effects—something not easily accomplished with the average pedalboard. There are also four independent editing displays for zeroing in on the perfect sound, each bank providing the responsiveness and hands-on feel of a stompbox. Store up to 200 of your custom effects-chains as patches in memory, each instantly accessible at the touch of a footswitch.

Powerful pedals
The G5n's expression pedal gives you smooth real-time control over volume, tone, or selected effects parameters, with four stompbox-style footswitches to kick effects in and out on the fly. When you're ready to take a solo, get the bump you need with the G5n's output booster. And to synchronize rhythm patterns and delay times to the beat, just hit the G5n's dedicated Tap tempo footswitch to bring your sound in line.

Complex tonalities
It would take an arsenal of stompboxes, amplifiers, and speakers to duplicate everything you can do with a single G5n. With the release of firmware V2.0, G5n offers more efficient DSP power. This lets you chain up to nine effects more easily and in any order you like.  It's like having hundreds of fully loaded pedalboards in one compact, easy to use device.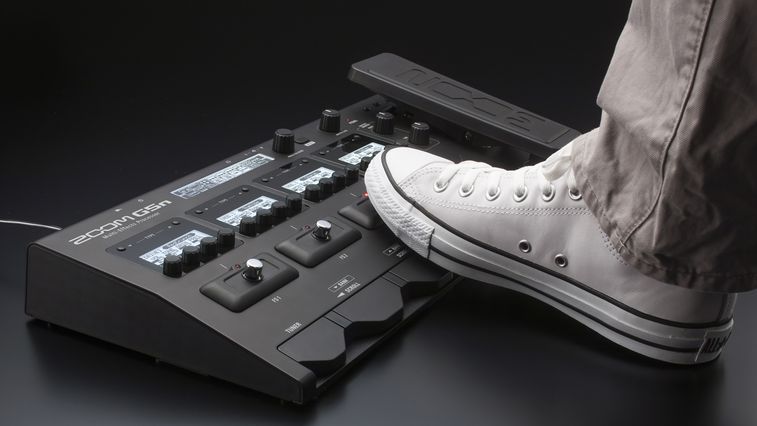 Practice up, play out
68 built-in rhythm patterns make the G5n the perfect practice rig and enable "one-man band" performances. A two-unit looper
function, which uses dedicated footswitches to start and stop phrases, allows you to record and overdub phrases up to 80 seconds long through
the effects of your choice. Plus there's a built-in chromatic tuner, always accessible at the touch of a footswitch—you can bypass the currently
selected patch while tuning, or mute the signal altogether.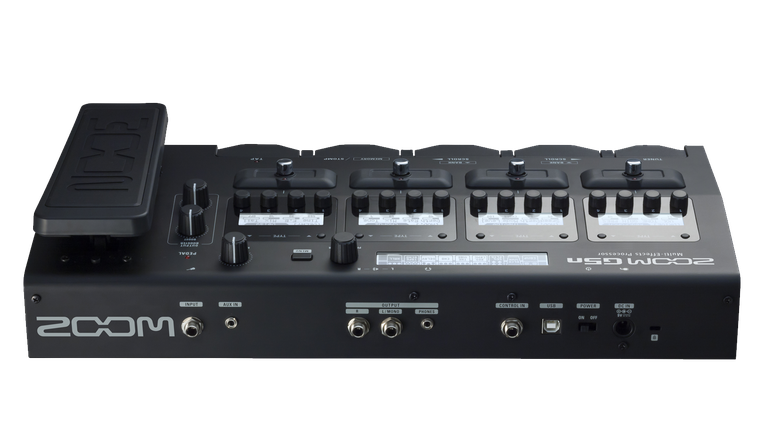 The ins and outs
The G5n can be easily integrated into any live performance or studio rig. In addition to a standard guitar input, there's an auxiliary stereo input for the connection of smartphones or music players, plus a dedicated headphone jack for silent practice and dual outputs for mono or stereo L/R connection to guitar amps, PA systems, and audio interfaces.
ZOOM Guitar Lab Software
With the new Zoom Guitar Lab app for Mac/Windows, you have access to Zoom's library of amp models, effects and patches. A one-stop shop for effects management, users can easily edit effect parameters, build effect chains, and backup/organize their patches. Guitar Lab's advanced UI monitors your CPU usage while you edit for maximum efficiency. For user convenience, the new Clipboard function memorizes up to four effects with custom parameters, so you can copy and paste them onto other patches. Finally, the NEWS section contains newly added effects and patches, as well as demo sounds, all available for download directly from the app.

To download new Stomboxes and Amp + Cabinet combinations, simply plug your G5n into an internet-connected computer, power on the pedal, and open the Zoom Guitar Lab software.
Accessories
Here's what comes included with the G5n:
Operation manual
Zoom AD-16 AC adapter
Optional G5n accessories: