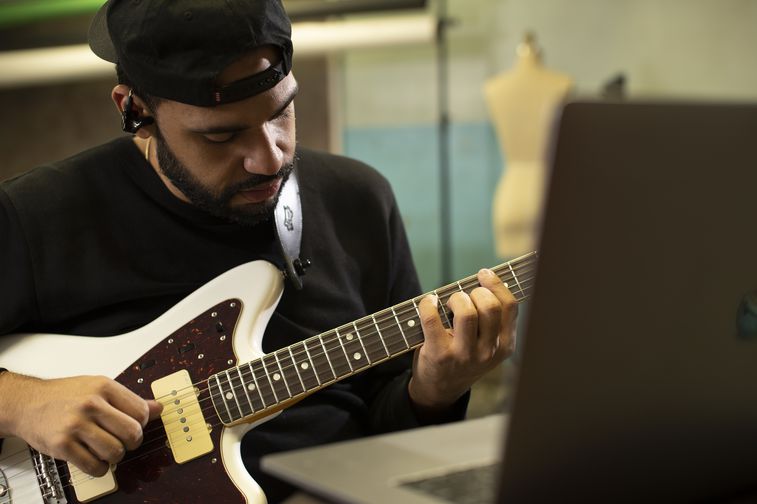 Ricardo Ramos is a guitarist, producer and mix engineer who's performed and recorded with H.E.R., Trey Songz, Tyrese and many more. We recently had the opportunity to ask Ramos what inspires him musically, how he approaches creativity, and the importance of networking as a musical freelancer.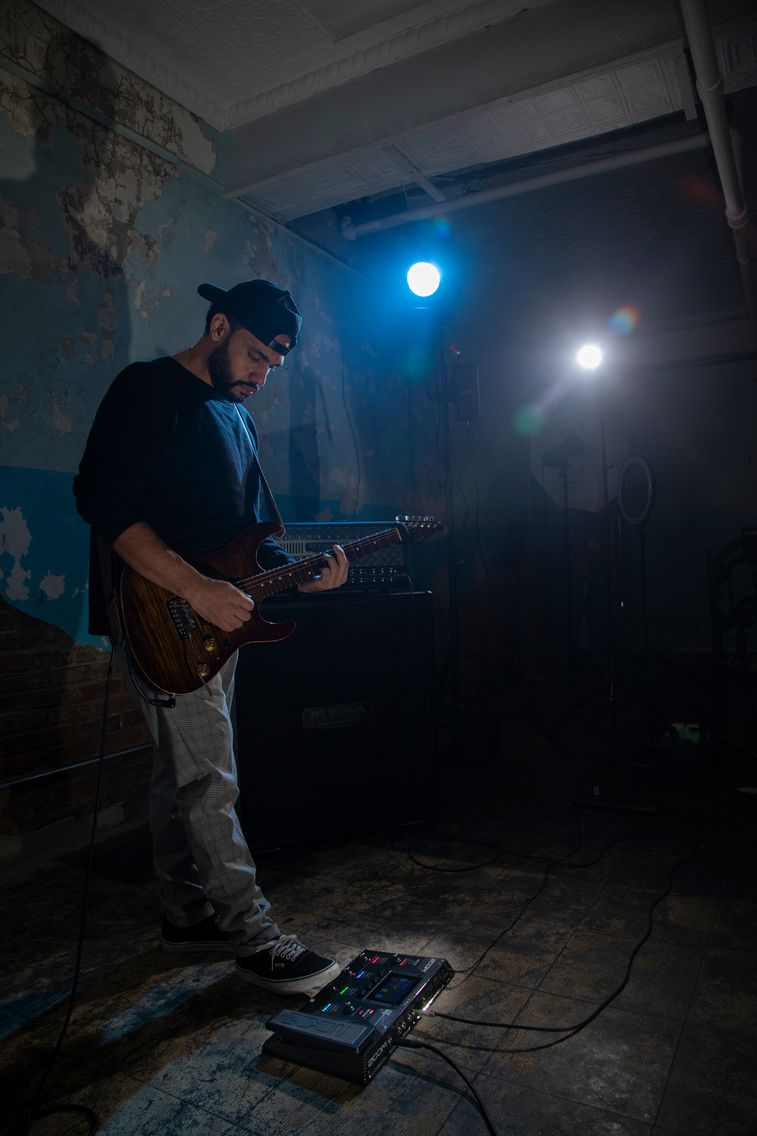 How did you first get involved with guitar?
---
I have an uncle that plays some guitar. When I was growing up, he was always playing the same thing over and over. One day, I picked up the guitar and figured out how to play what he was playing. I'm thankful for that because it opened my interest to music. The rest is history! 


What were your first professional opportunities as a musician? How did this impact your development?
---
By the age of 13, I was playing in school bands and then I received an opportunity to play in a cover band. So by the time I was 14, I started to make some money playing bass—it was a Latin band that didn't need guitar. It all opened up after that, through networking and playing in different bands around NYC. I joined the band Blusyde and did my first tour throughout Europe when I was 17 playing for hip hop group The Spooks. It all took off after that! 


What excites you most as a musician and guitarist?
---
I love the process of putting a show together. I get excited about being creative and coming up with parts in rehearsal. I also love the anticipation before a performance of showing off what we created. Being a guitarist will always be exciting. The guitar is an amazing instrument and I'll never stop learning. I'm constantly figuring out new things to do.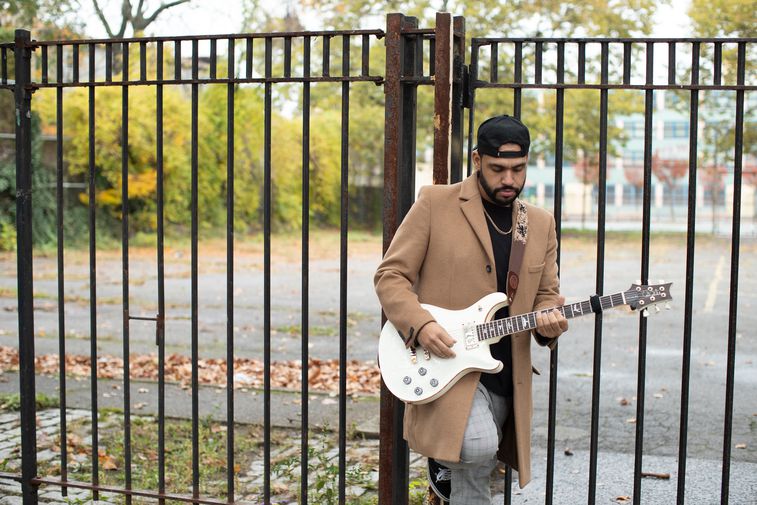 What are some challenges you've faced and overcome in your career?
---
A big challenge for me is trying to recreate my thought process as a musician. At the speed music is moving now I have to stay on my toes creatively to keep up with what's happening out there.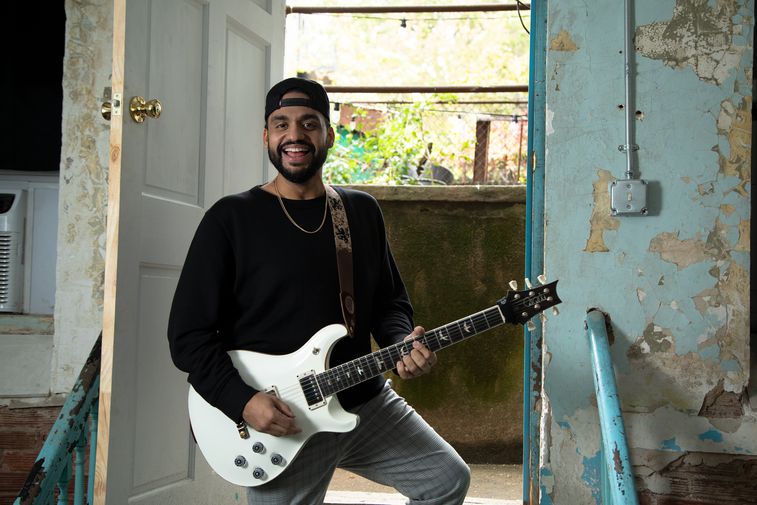 Who and what are the biggest influences on the way you approach the guitar?
---
I have so many guitar heroes depending on the genre of music. One of my favorites has always been Michael Landau. He's achieved so much sonically. It's amazing how he's been able to move around so many different genres of music while always sounding like himself. That's definitely a goal of mine. Some of my other favorites include George Benson, Pat Metheny, Hiram Bullock and Spanky Alford. Some newer guitarists I've been super inspired by are Tom Bukovac, Josh Smith, Ariel Posen, Isaiah Sharkey and Jonathan Kreisberg.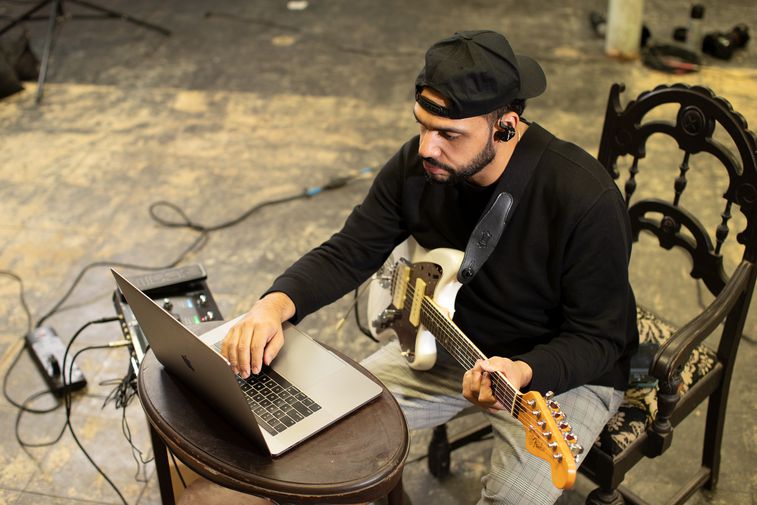 How do your musical ideas evolve? What happens between the initial idea for a project and the finished product?
---
When creating, I love to get into the vibe of the music I'm creating. I'll go into Spotify and create a playlist and get into the right mood. That sparks the creativity and off I go. I also record voice notes of me noodling around on the guitar, which I constantly go back to when looking for ideas. Something always comes up when I'm listening back.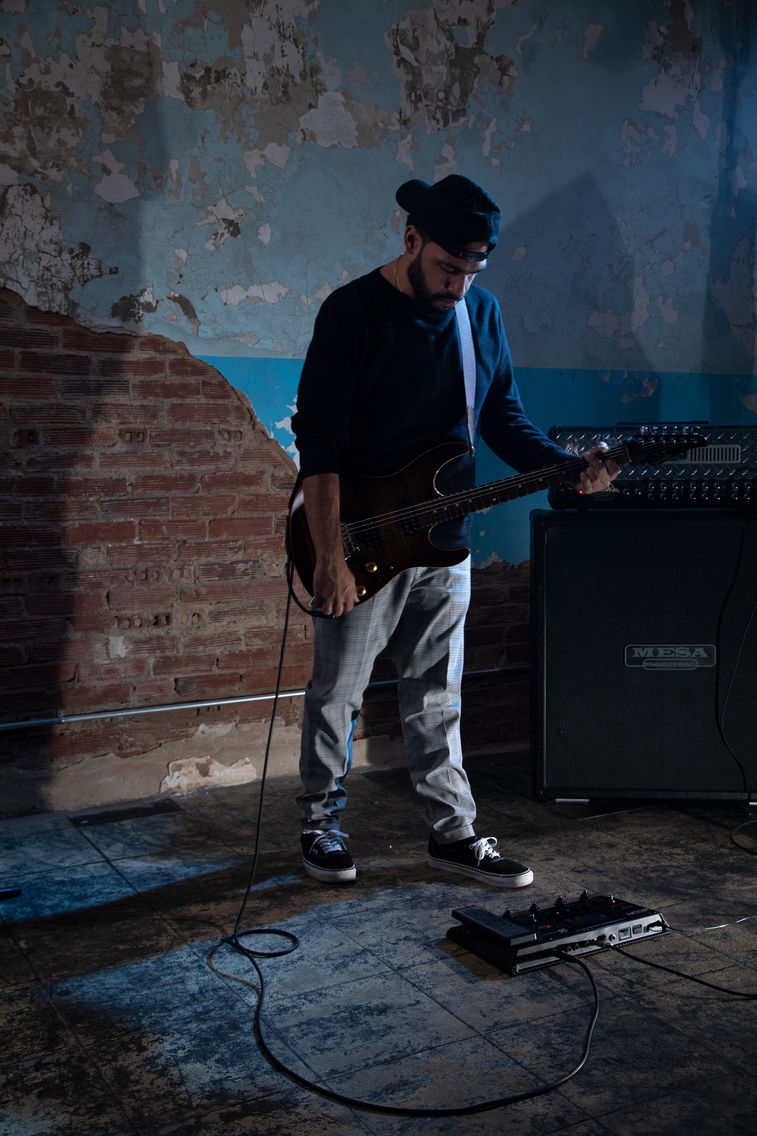 You play guitar with the musical artist H.E.R., who performed a stunning rendition of America, The Beautiful at Super Bowl LV. How did you two link up and how do you approach your role with H.E.R.?
---
I got called to play for H.E.R. by her musical director Alonzo Harris who's a phenomenal keyboardist. Prior to H.E.R., we had worked with R&B artists Tyrese and K Michelle. After those gigs, Alonzo called me to do a session with his brother Swagg R'Cellious, who's also an amazing producer and musician. He was working on a few songs for H.E.R. and I played on one of them.
A few years after that I was lucky enough to get called for the gig. It's been a bit over a year now and it's been absolutely amazing. She's truly an amazing person to work with. I play rhythm guitar on the gig, which is great because I get to be really creative with what I play around her. We've been able to come up with some pretty cool complementary guitar parts.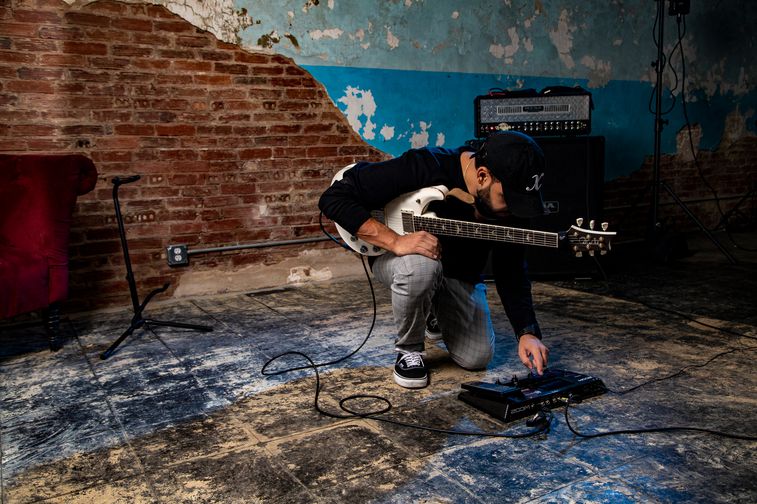 In addition to being a guitarist, you're also a producer and mix engineer. How do these roles differ from playing guitar, and is there any crossover?
---
Right after high school, I attended the Institute Of Audio Research (IAR). My main passion has always been playing and performing, but I've also always had a passion for the studio recording and mixing side of things. I've always been amazed at the power the mix engineer has over the final song. Attending IAR really opened up the world of engineering and opened my world to being a better musician also. It's helped me see every part of the song instead of just paying attention to the guitars.
"Generally I would say, learn every genre of music that you can. When you fully grasp a genre of music, you can apply it to other genres and make musical gumbo! It opens up your vocabulary in so many ways as a musician."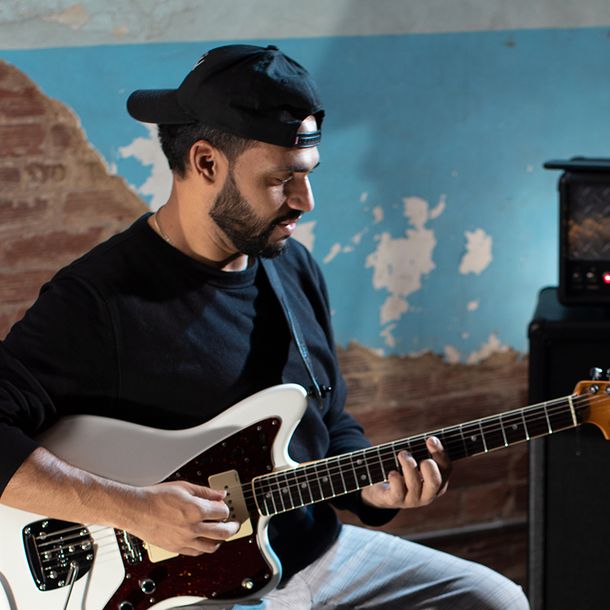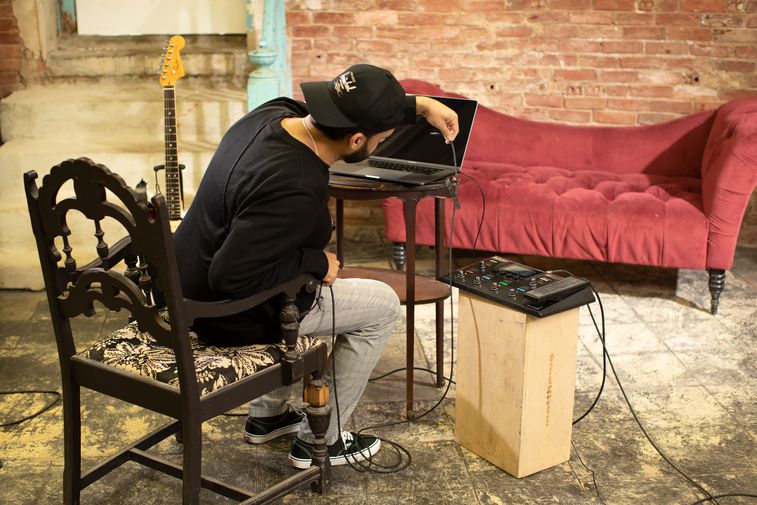 Modern technology has enabled musicians to work remotely on studio recordings together. How do you approach this kind of collaboration? How does it differ from recording in the studio together?
---
Even before the pandemic I've always recorded at home, so I was already used to it. Thanks to being able to FaceTime and use programs like Audiomovers, collaborating has been a bit easier. But there's nothing like being together and vibing off of each other in the studio. It's pure magic, can't wait to get back to more of that again.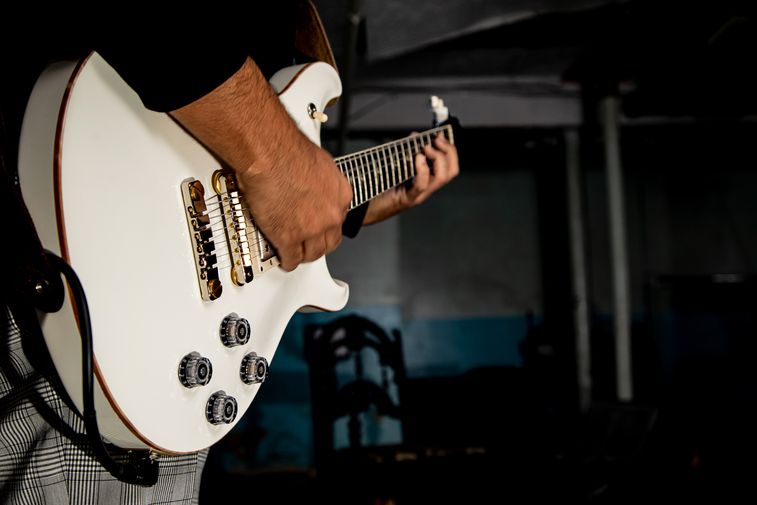 What's your home studio setup like?
---
My studio setup at home is pretty simple. I have a small hybrid setup. I do most of my mixing in the box, but I also use some outboard compression and EQ on my stereo bus to help glue everything together.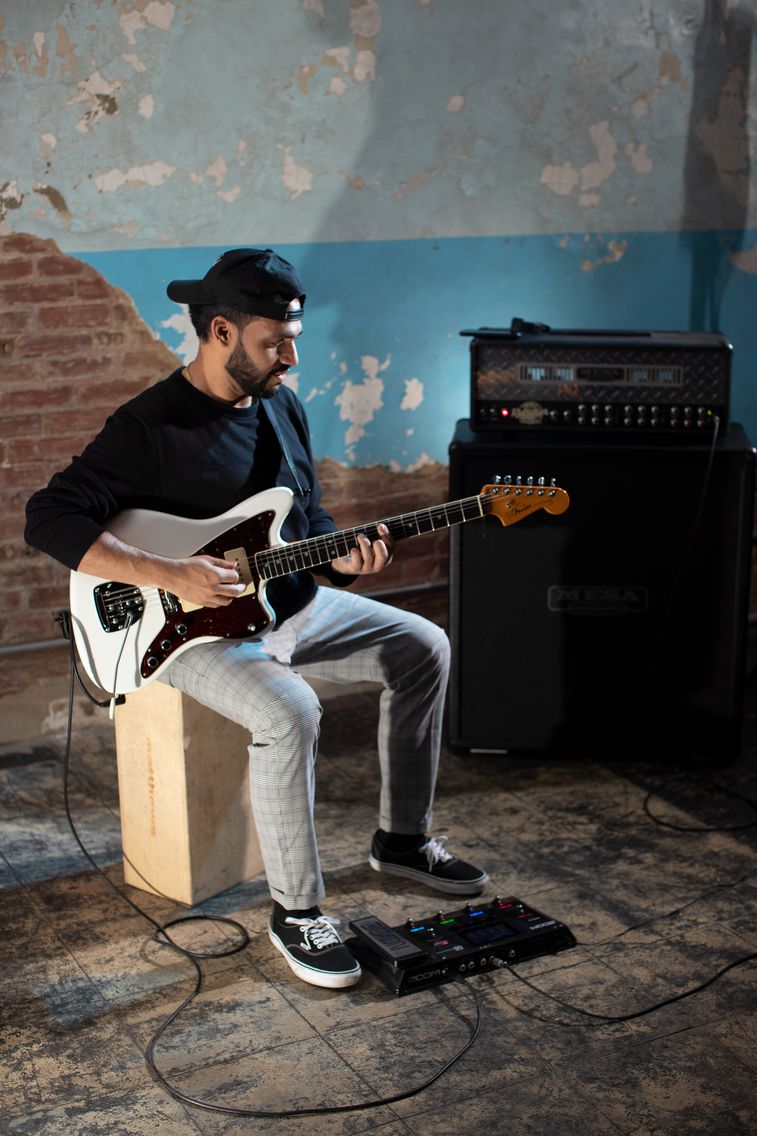 How do you find the next gig? Do you let the work come to you, or do you actively seek out projects you're interested in working on?
---
I've been lucky enough to be active in the NYC music scene for many years now. It's been a blessing that most of the work finds its way to me. I'm grateful for this because it hasn't always been that way.



Where do you see the music industry going in the near future? What opportunities and challenges are there, and how can musicians adapt?
---
Something I've learned is that even with all the information that's out there, trying to create your own path in the music industry is what helps the most in the long run. With this come many challenges and opportunities at the same time. Musicians will adapt like they've always done!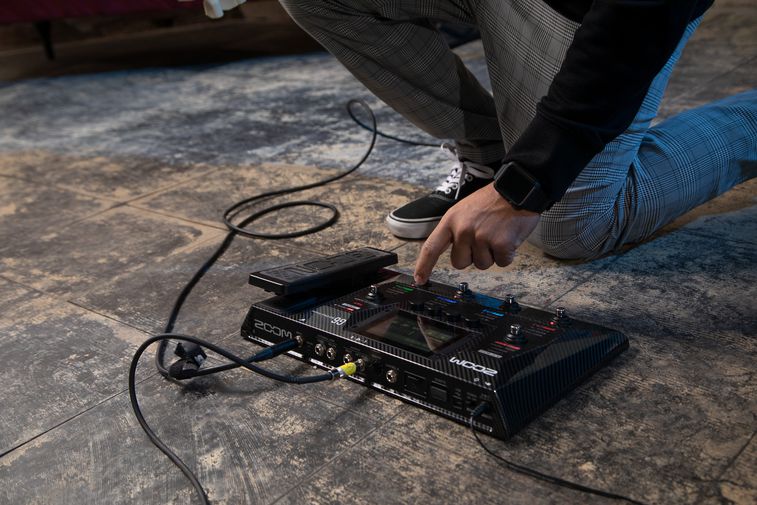 Lastly, what Zoom products do you use? How does Zoom help you achieve your goals?
---
The new G6 multi effects guitar processor sounds great. It's a great piece of gear, especially for guitarists on the move. It's simple to dial in good tones and get you up and running quickly, which is really important when working in NYC. I also just got my hands on a Q2n-4K video recorder. In this day and age where everything is being documented, it's something that every musician and artist needs.