Amplify your acoustic sound with the Zoom AC-2 Acoustic Creator. The AC-2 is a DI (direct box) that encompasses all you need to deliver natural guitar tone on stage or in the studio. The AC-2 automatically restores tone lost through acoustic pickups, so your sound is always lush, resonant, and faithful to the instrument you have in hand.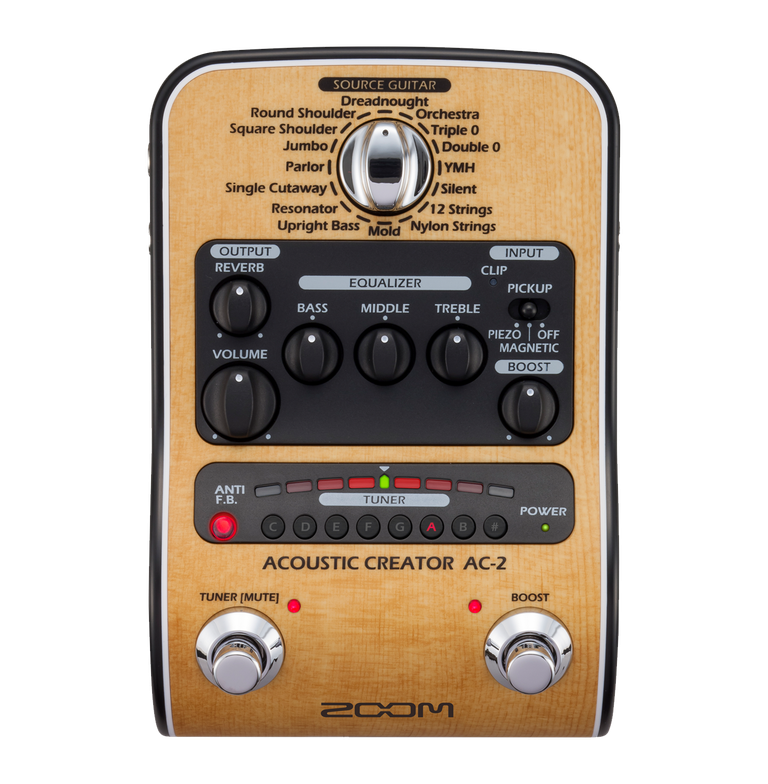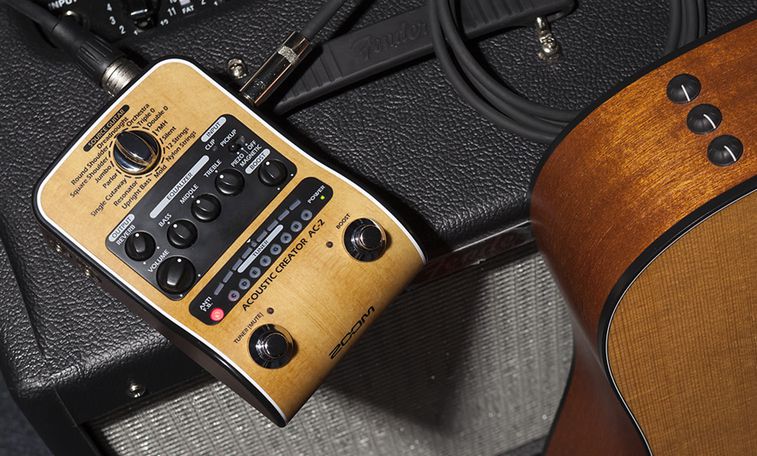 Restore Your Acoustic Tone
With 16 source guitar presets, the AC-2 recovers the sonic characteristics of a variety of guitar types and body shapes. You can choose from dreadnought, upright bass, nylon strings, 12 string, and more.
Simply select your guitar of choice, then choose piezo or magnetic pickup. From there, the AC-2 is ready to reproduce and amplify your guitar's tone with complete accuracy.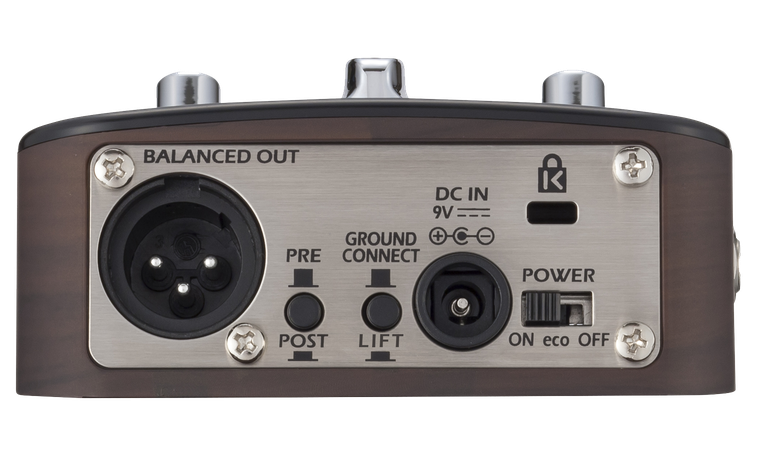 Essential DI Features
The AC-2 features a high-quality preamp which boosts your signal and helps restore your true acoustic sound. Add its natural-sounding reverb to increase your acoustic's depth and width, and round out your desired tone with easy 3-band EQ adjustments.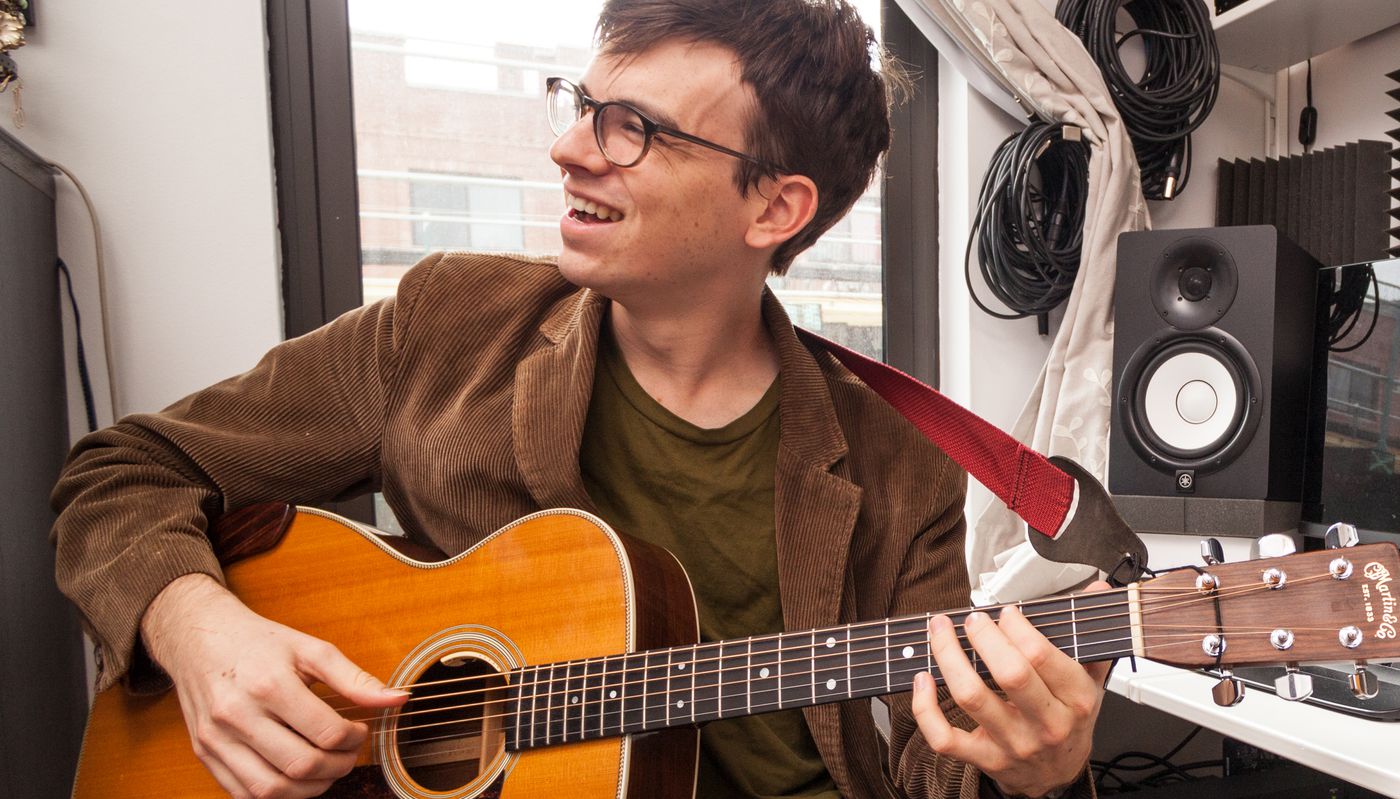 Josh on a Triple 0
All Josh Turner needs to deliver an incredible live performance is his Martin 000-28H and the AC-2. With its dedicated "Triple 0" preset, the AC-2 makes Josh's guitar sound full and rich no matter where he plays.
VIDEO : JOSH TURNER SAMPLES HIS GUITARS WITH THE AC-2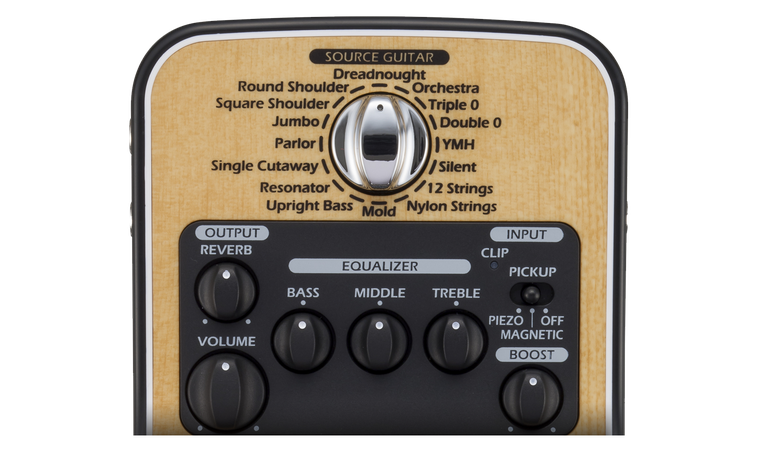 Volume Control
The AC-2's Volume knob  automatically controls the  preamp's input gain and  output level, taking the guesswork out of adjusting  sound levels to match. It's all you need to make volume control and setup simple when you're playing live on stage.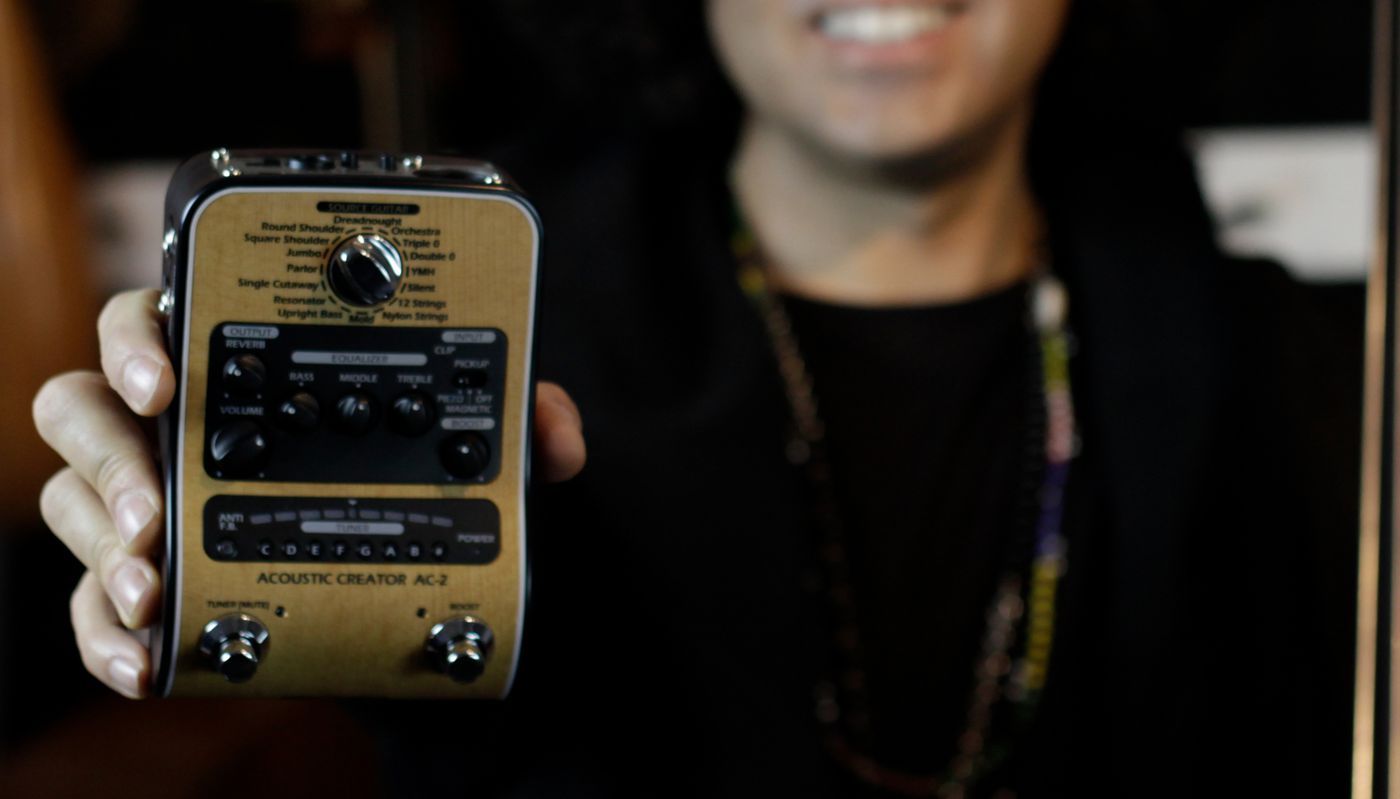 Full Versatility for Carlitos' Upright Bass
Carlitos del Puerto needs the earthy tone of his upright bass to fill the room when he plays with legends like Bruce Springsteen and Chick Corea. He uses the AC-2 for the great sound, easy setup, and versatility he needs to put in a killer performance.
"The AC-2 preamp is a fantastic tool for us musicians, easy to use. Very versatile and uncompromising sound."
VIDEO : CARLITOS AND HIS UPRIGHT BASS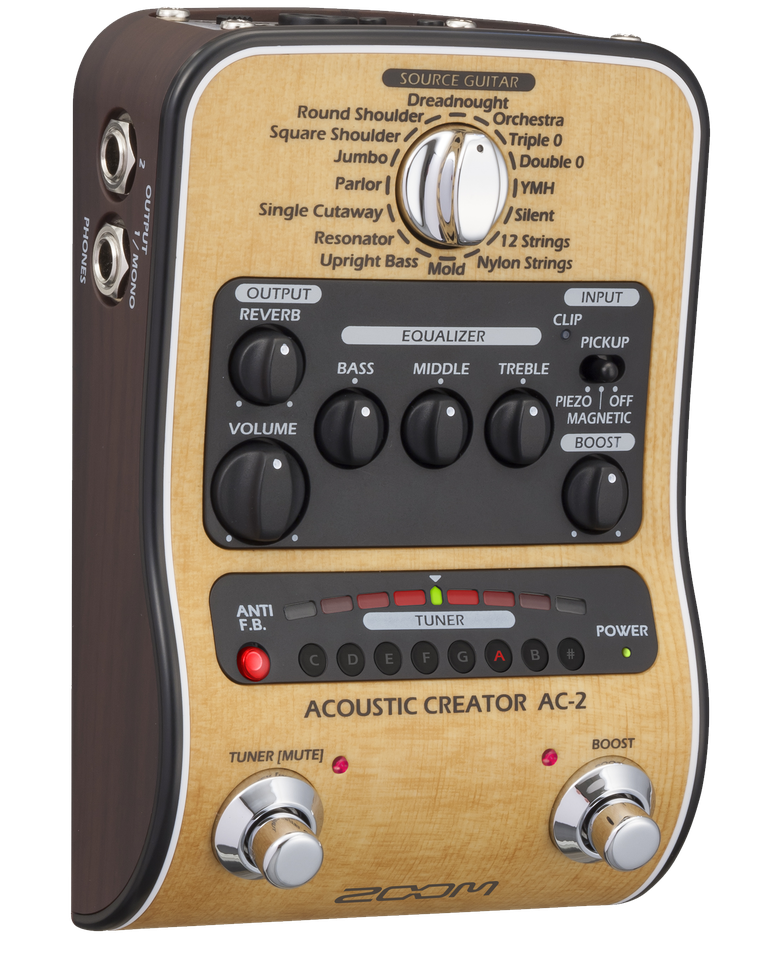 Cut Feedback Automatically
The AC-2 is also equipped with an anti-feedback button that automatically locates
and eliminates problem frequencies —an essential for live performances.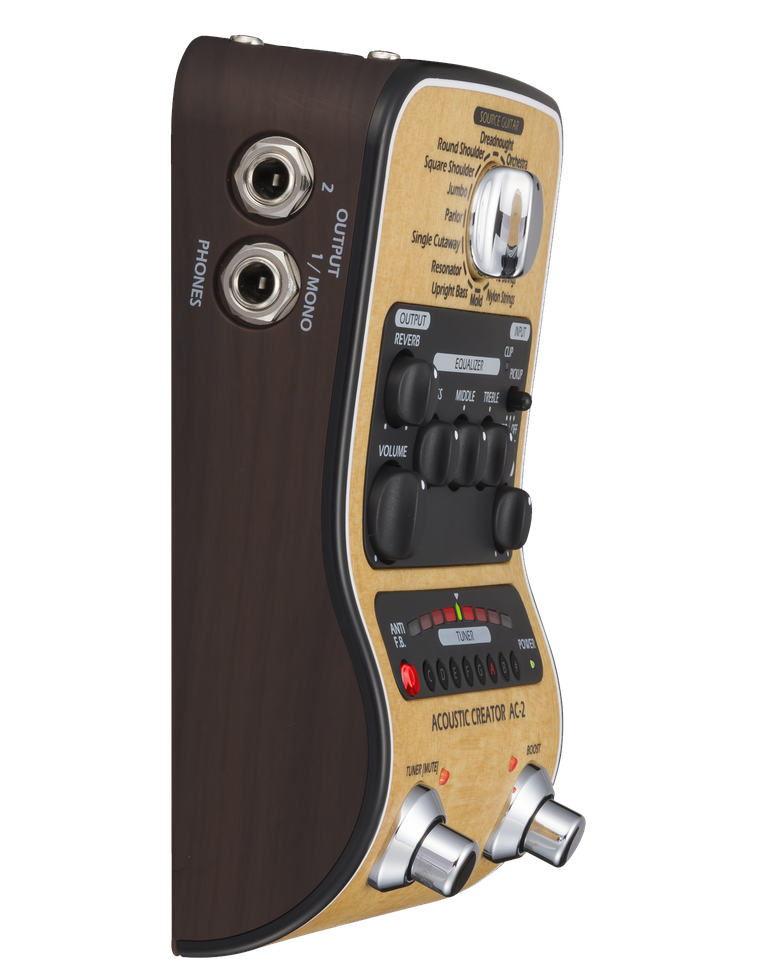 Balanced In All The Right Places
The AC-2's balanced XLR output (with ground/lift and pre/post control) allows you to easily connect to any PA mixing board or studio console. It also includes two ¼" outputs for mono or stereo connection to amps, headphones, or audio interfaces.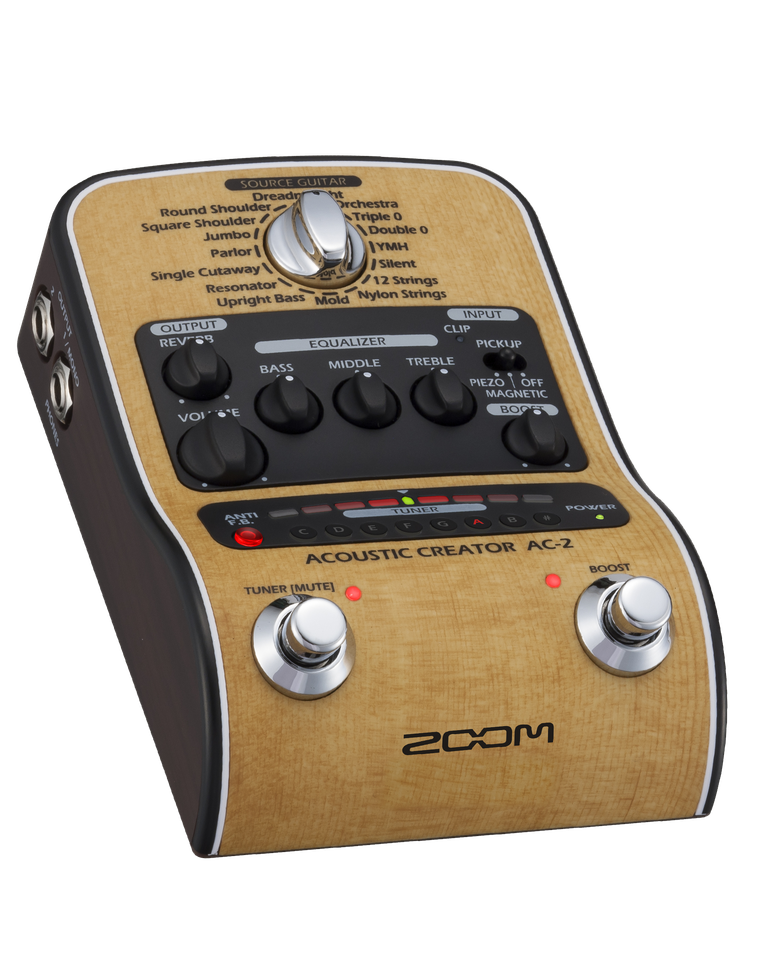 Tune on the Spot
The AC-2's built-in tuner with its large LED meter lets you easily see when you're in tune.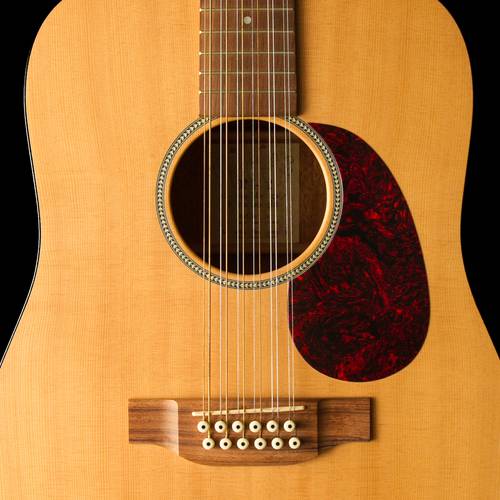 The Unique Sound of a 12 String
There's no mistaking the beautiful, shimmering sound of a 12 string guitar. With the AC-2, your guitar will retain its natural, chorus-filled tone whenever you're on stage.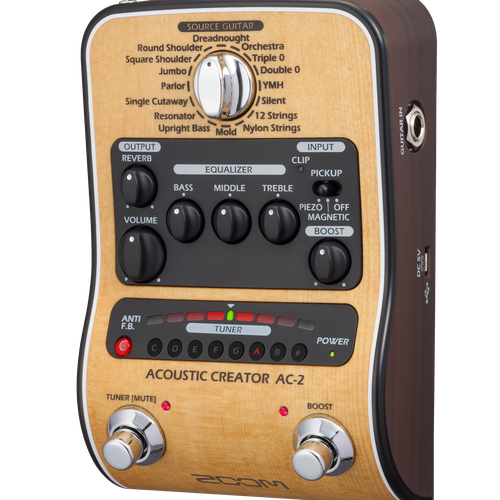 Up to 9 dB of Additional Gain
You can also add 9 dB of gain with the tap of your foot using the AC-2's boost function, allowing you to switch from strumming to finger-picking without ever losing a note.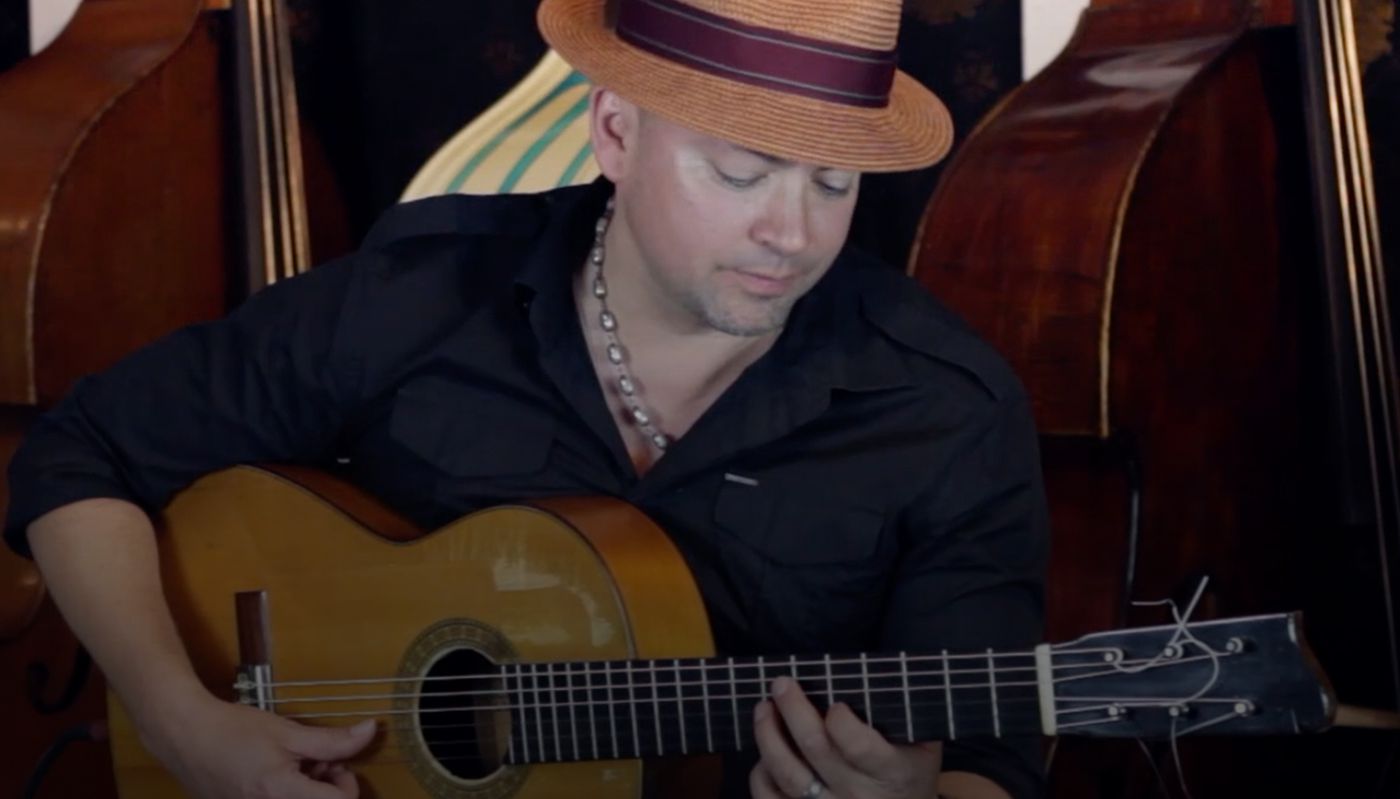 Omar's Nylon String, Clean and Clear
For the supremely talented Omar Torrez, nothing's more important than letting his guitar take over a performance. With the AC-2, Omar can confidently deliver the soft, warm tone of his nylon string guitar to every corner of the venue.
VIDEO : OMAR TORREZ ON NYLON STRING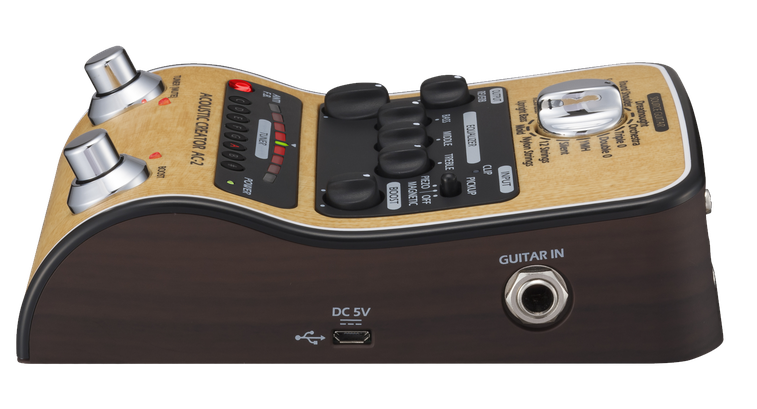 Three Ways to Power Up
Since the AC-2 is designed to enhance your acoustic performances in all environments, it offers a variety of power options. Two AA batteries provide up to three hours of continuous power. Alternatively, you can use the Zoom AD-16 AC adapter for power, or the micro USB port to bus power the AC-2 via your computer.
Accessories
Here's what comes included with the AC-2:
Zoom AD-16 AC adapter
Operation manual