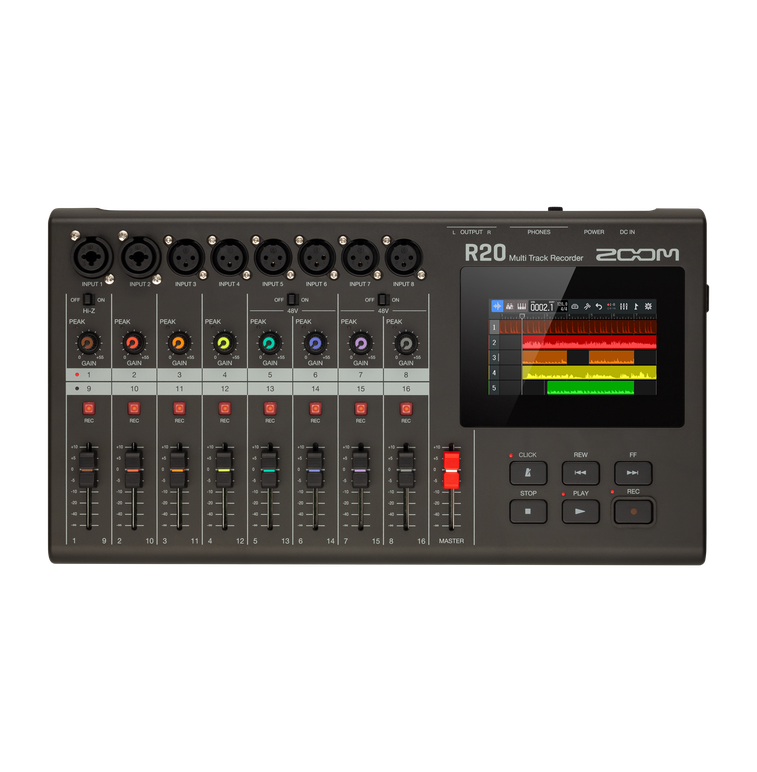 Get the most out of your Zoom R20 Multi Track Recorder with the latest firmware update.

Bug Fixes
While in use as an audio interface in Multi Track mode with DAW Control On and connected to a computer (Windows/Mac), launching the Guitar Lab app will no longer cause the R20 to be inoperable.

Switching between the Track View Screen and Level Meter View Screen during recording will no longer cause sound to be recorded momentarily without the Compressor/Limiter/Noise Gate being applied.

Pressing the REC key while on the Project Name setting screen, which is in the New Project Details, will now allow proper key operation and sound input to operate.

Other minor issues were also fixed.

* For instructions on updating your Zoom R20, use the R20 Firmware Update Guide.
Download Firmware