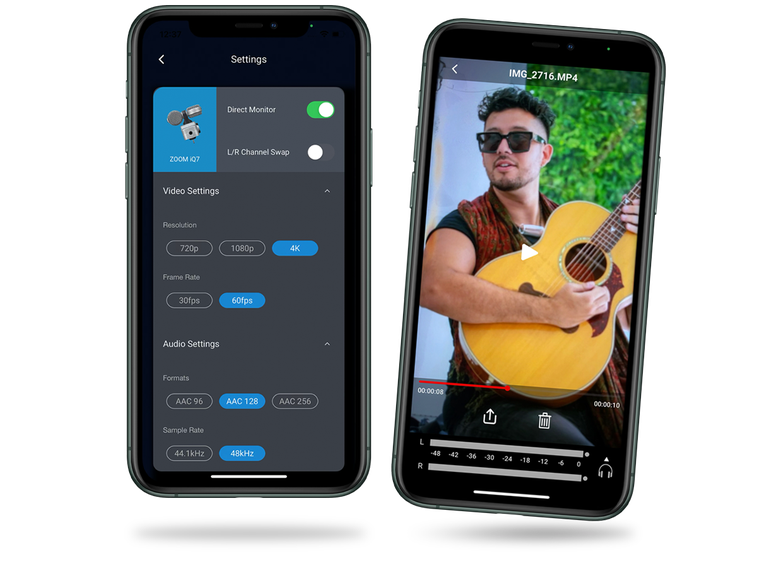 MOBILE HANDYSHARE App for iOS
Mobile HandyShare app for iOS is an enhanced mobile recording app that fully integrates your iOS device's built-in camera with the Zoom iQ7. This allows you to combine 4K video with pro audio features such as record/playback level meters, direct monitoring, and dedicated controls for the iQ7 on your iOS device.
For Audio and Video Capture
The Mobile HandyShare app is the perfect companion when using your Zoom iQ7 with your iOS device, providing these features:
Camera zoom and focus
Front or rear camera access to record in selfie mode
Record up to 4K resolution at 60fps* (video file sizes over 4GB is supported)
Audio clip detection
Zero latency monitoring
Supports sample rates of 44.1 or 48 kHz



NOW AVAILABLE FREE ON
SYSTEM REQUIREMENTS
iOS/iPad OS 12.1 or later


For detailed instructions on how to use Mobile HandyShare App for iOS, please refer to the Operation Manual (PDF).

*Capture to internal memory. App Store® is a trademark of Apple Inc.