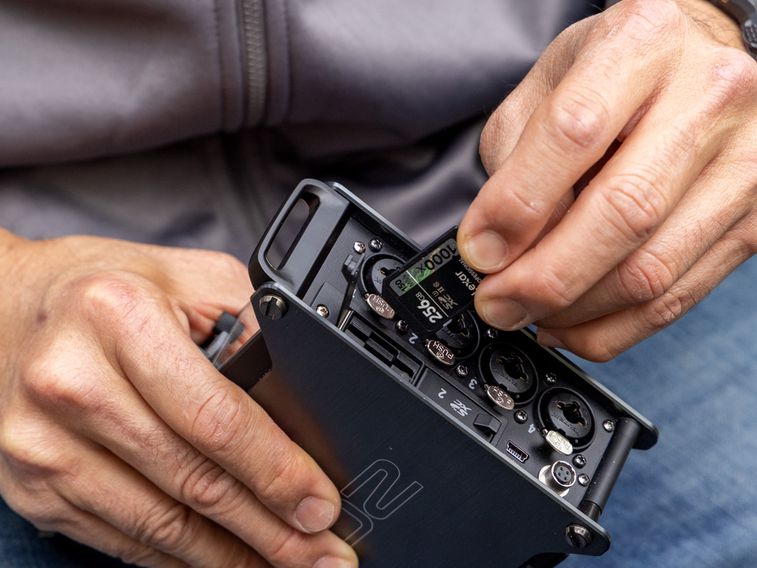 Get the most out of your ZOOM F8n Pro Field Recorder with the latest firmware update.
Function Updates
The SD card formatting menu is displayed when the power is turned on.
In the Stereo Link Mode settings, an "MS Stereo Link (Monitor Only)" parameter can convert the monitoring signal to normal stereo.
Bug Fix
Resolved an issue where the MAIN OUT signal didn't output correctly (which occurred in about 0.5% of products) when the device was powered on after being off for 2+ hours.

For instructions on updating your Zoom F8n Pro, use the F8n Pro Firmware Update Guide.
For details on how to operate the V1.2 additional functions, please refer to the F8n Pro V1.2 Supplementary Manual.

Download Firmware