The F8 Control for Android, remote control app for ZOOM F8n Pro / F8n / F8 MultiTrack Field recorders has been released.

With the F8 Control app, you can use an Android device as a wireless remote controller for your recorder. In addition to the basic operations such as start, stop record, playback, and fast-forward or fast-backward, this app allows you to trim levels and adjust pan and fader settings. It also enables visually monitoring input levels, timecode information, and the remaining battery charge. In addition, you can input characters from the Android device to edit file names and add metadata as well as transfer date and time information for use when recording. The F8 Control app is available free of charge from Google Play.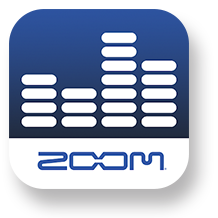 Now Available on Google Play

System requirements: Android 8 or later




Android and Google Play are trademarks of Google LLC.
For detailed instructions on how to use F8 Control app, please refer to the Operation Manual (PDF).