Mix and Record
The Zoom F-Control is an essential piece of gear for everyone who uses an F8 or F4 Multitrack Field Recorder. With F-Control, you can have total command of your recording experience.
F-Control is a mixing control surface that gives filmmakers more control and flexibility when recording in the field. It works alongside the Zoom F8 and F4 to create a complete and professional on-location audio rig.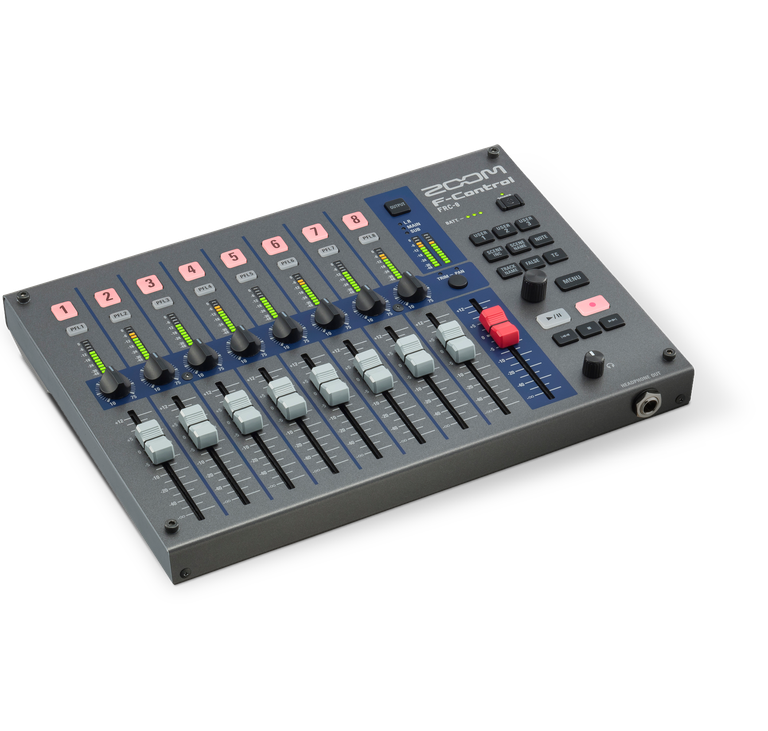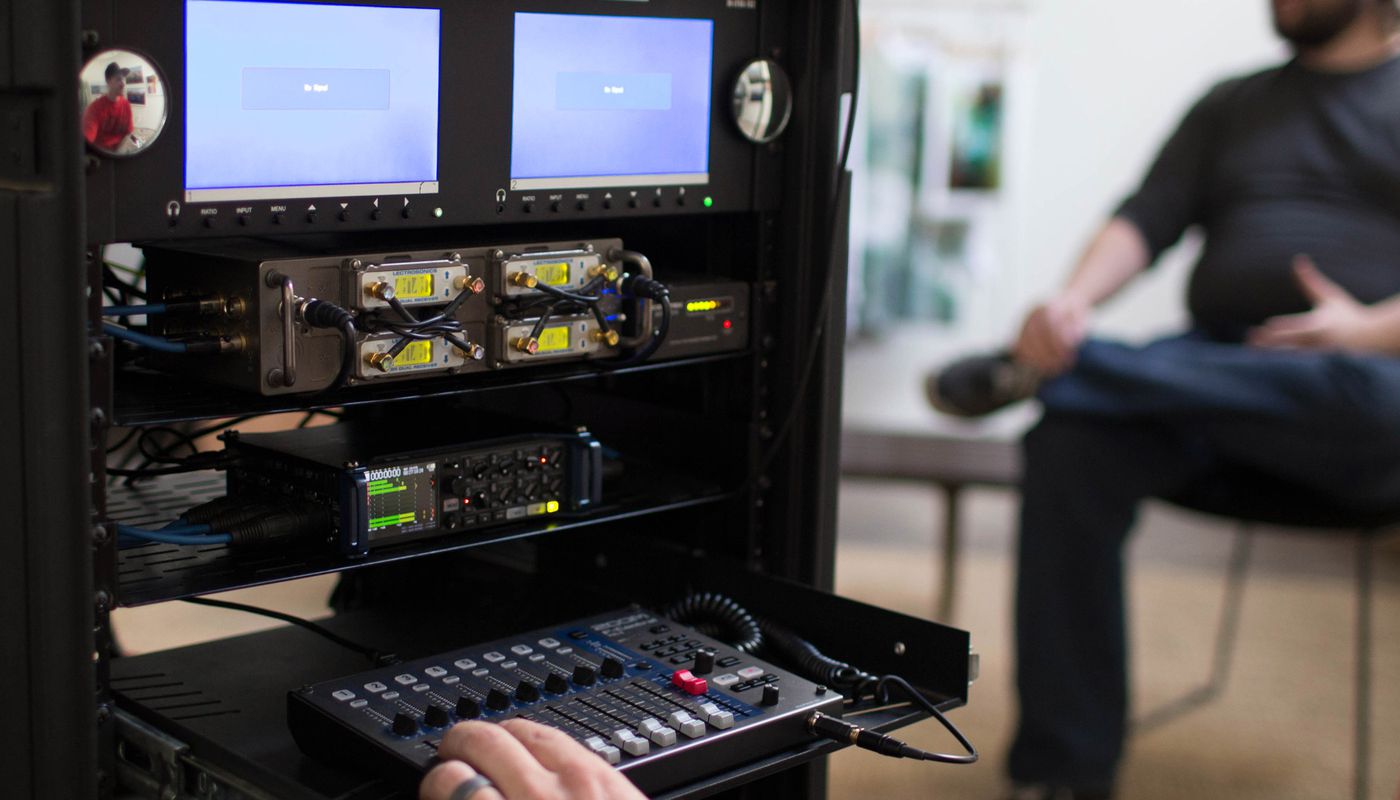 Maximize Your F8n and F6
F-Control works intuitively with the F8n and F6 to give you additional mastery over sound design and mixing, as well as broaden your creative possibilities. It connects to your F8 or F6 with a single USB cable, so you can keep your setup clutter-free and be ready to record in seconds.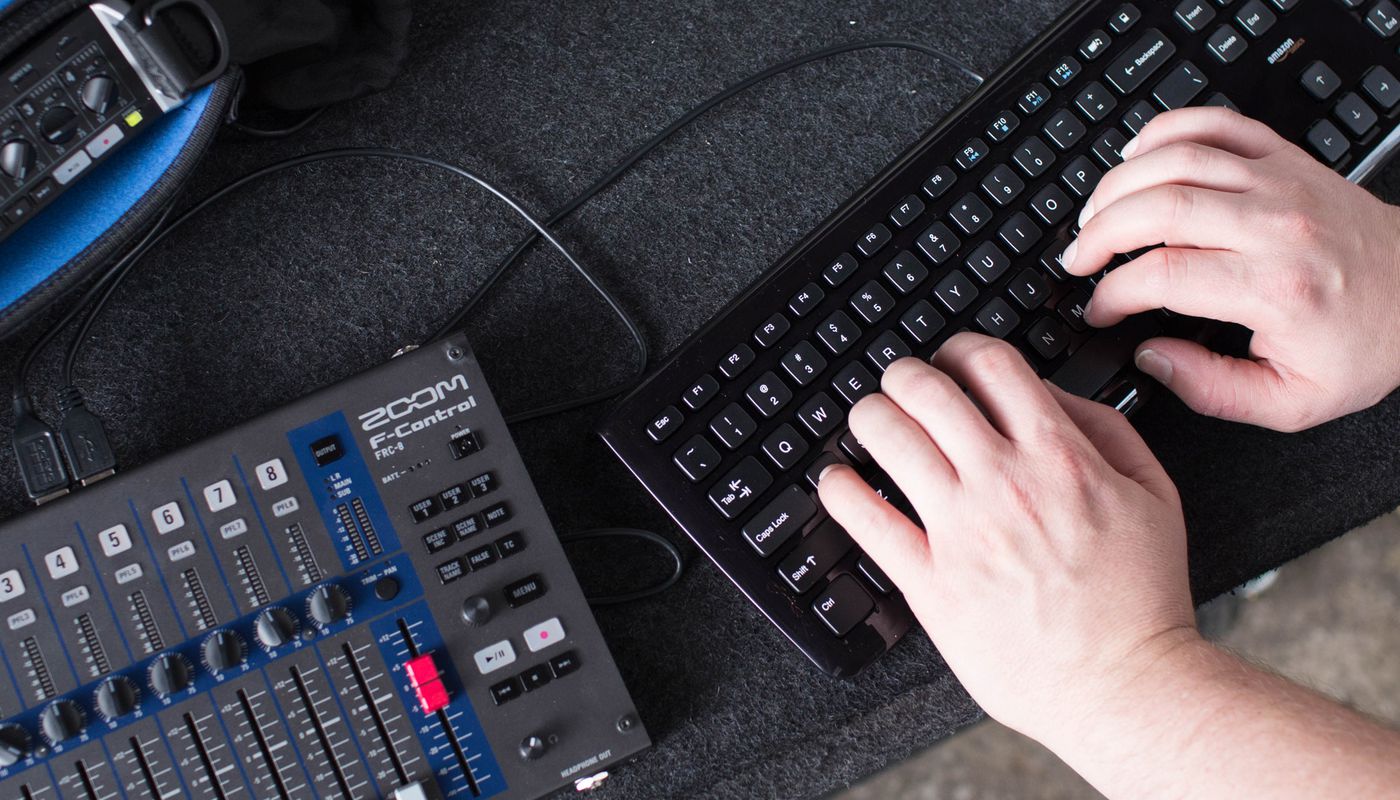 Recording Essentials at Your Fingertips
F-Control makes recording and mixing easy with nine 60 mm faders (eight + Master) and hands-on input/output control for trim, pan, track arming, and PFL. Monitoring channel and output levels is simple with 12-segment LED meters, three user-programmable buttons, and a dedicated time code button.
You can also organize recordings using the Track Scene edit buttons for metadata entry. F-Control gives you the option to connect an external USB keyboard so you can enter information for "Track Name", "Scene Increment", "Scene Name", "Notes", and "False Take."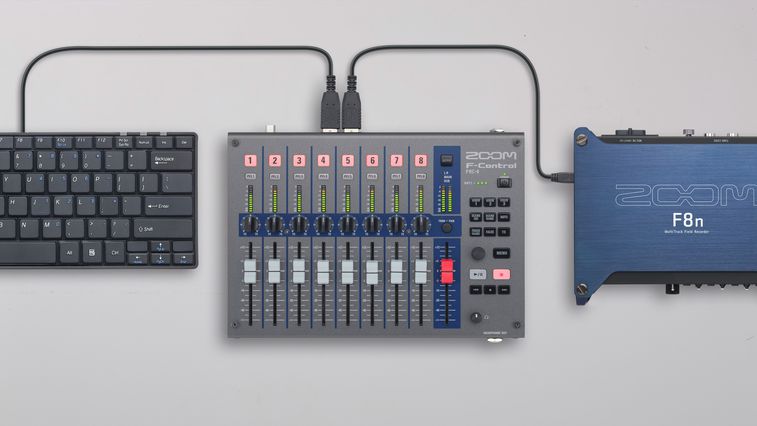 Connect Your Field Recording Gear
Connect your F8 or F4 to F-Control via one of two USB ports. The Keyboard USB port lets you connect an external keyboard so you can quickly enter metadata when you're out in the field.
A 1/4" stereo cable connects the F8 or F4 headphone out to F-Control's headphone in, so you can monitor audio via F-Control's headphone jack.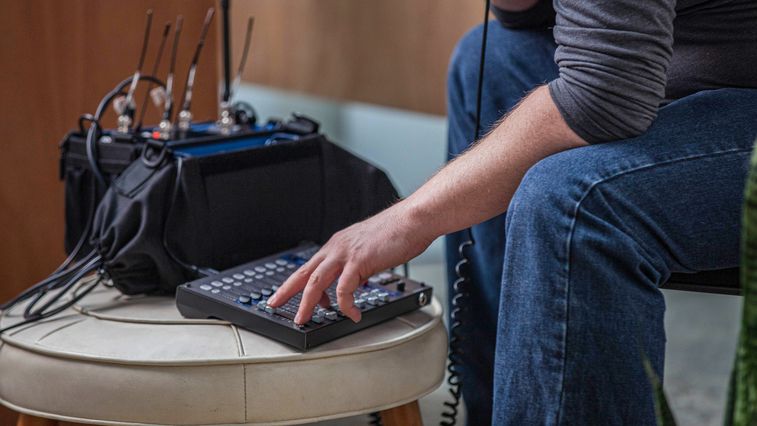 Hands-On Design, Better Workflow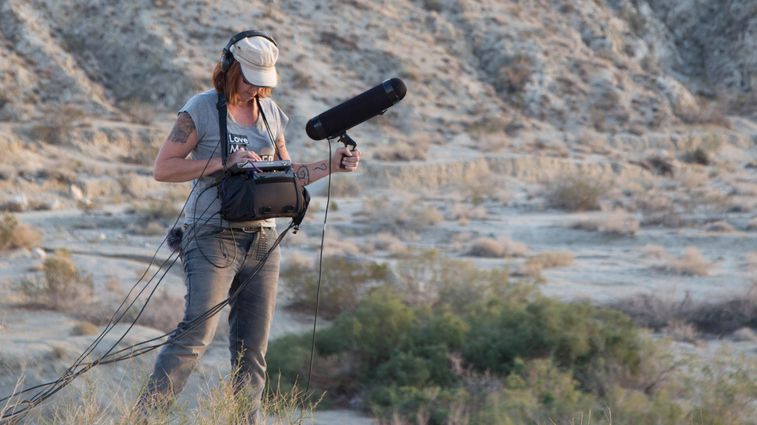 Power Anywhere You Go
F-Control has two main power options: four AA batteries (for up to 9 hours of operation) or power it with a 4-pin HIROSE connector with an external battery pack. An additional USB bus power option is available when using the F4 (not available with the F8).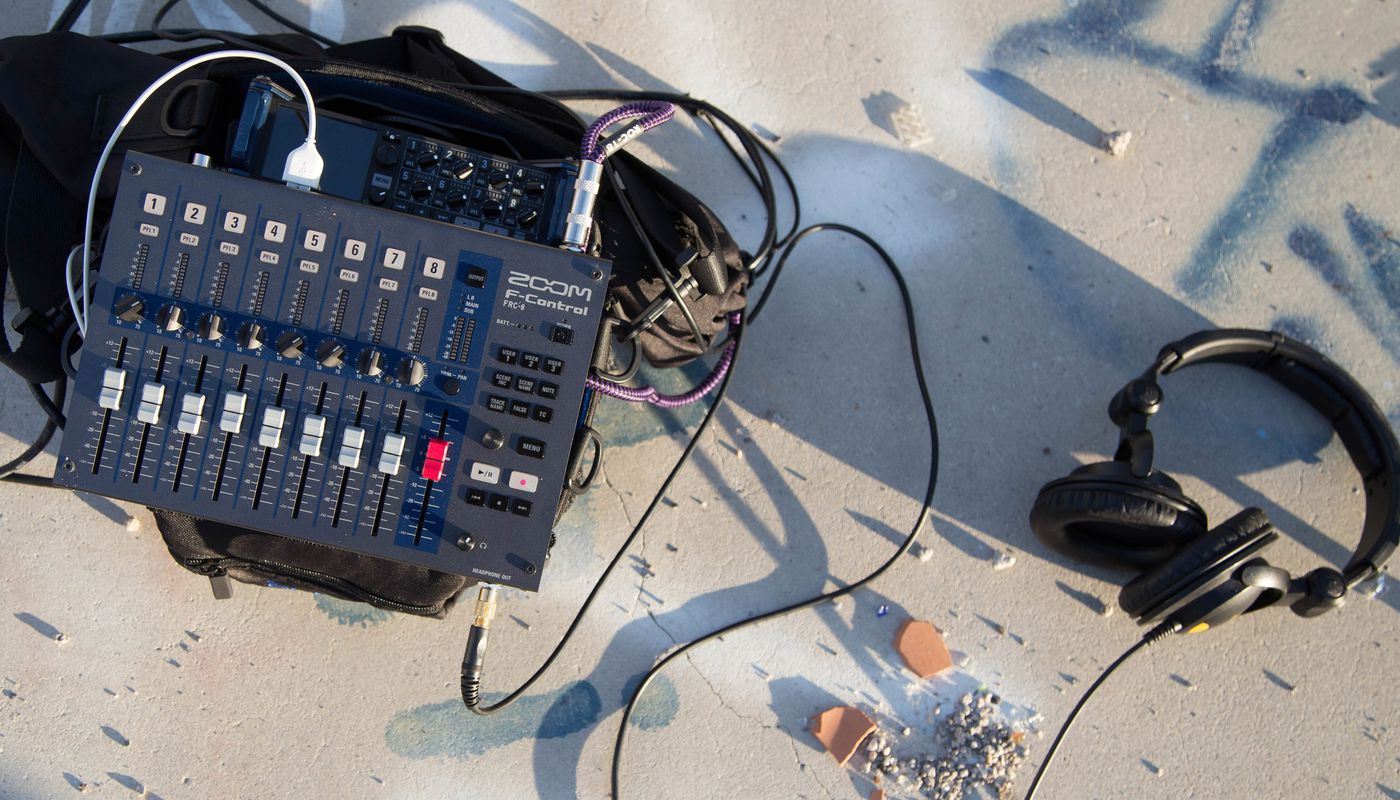 Built For the Toughest Productions
Its metal chassis makes F-Control suitable for all production locations. Plus, the F-Control is small and light enough to fit into your gear bag or backpack, so you can take it on any shoot.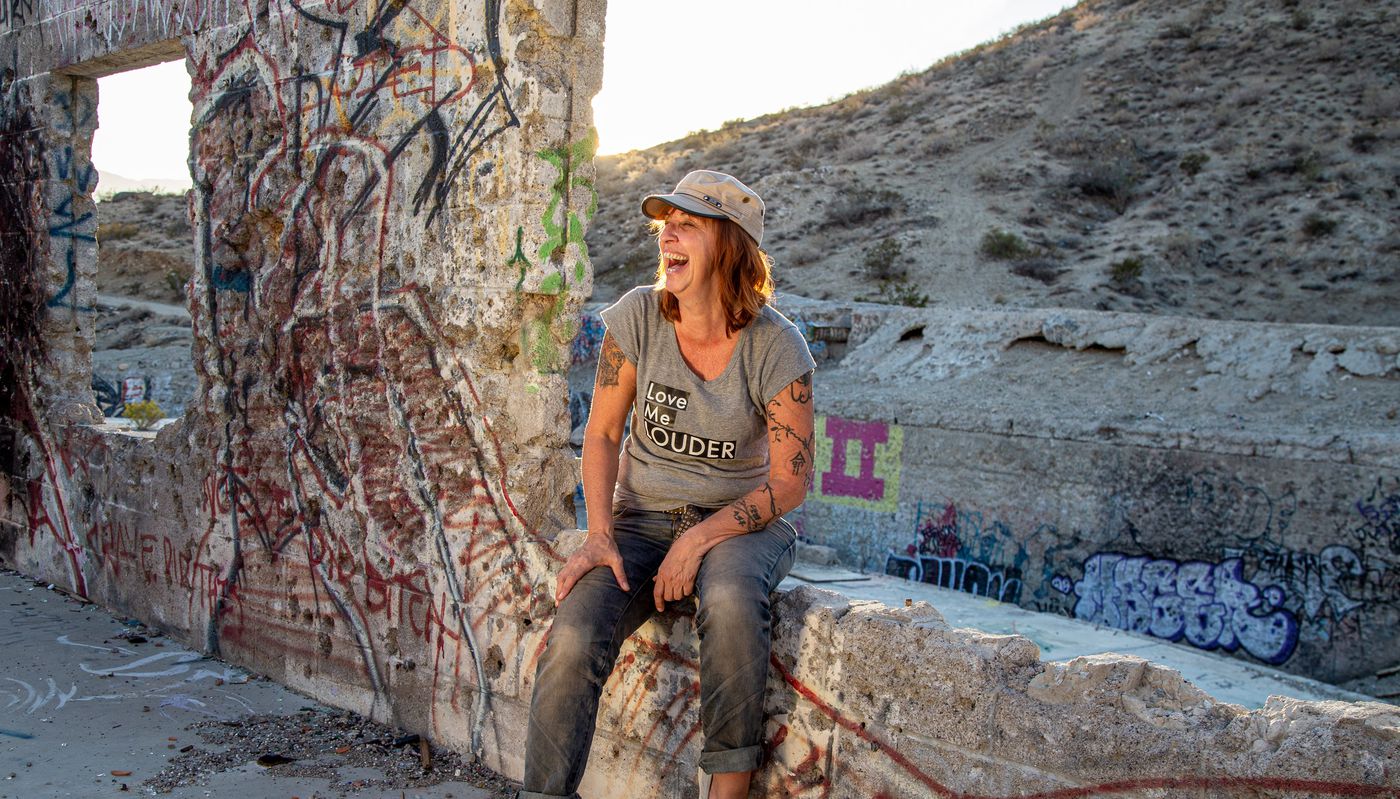 Take Charge of Your Creativity
F-Control takes sound recording and mixing to the next level. Its simple and hands-on design gives you complete authority over your workflow, so you can fully focus on capturing great audio.


Featured: Paula Fairfield, Sound Designer/Sound Effects Editor
What's In the Box
What's Included: 
F-Control (FRC-8)
1.5m stereo cable
1.5m USB cable